It is a 45 minute walk from Camping Playa del Regaton to Laredo town centre, taking in the town's immense beach on the way. The lengthy curved Playa de la Salve is perhaps the longest and most popular beach on the north coast of Spain but in September almost all of the (predominantly) Spanish tourists are gone.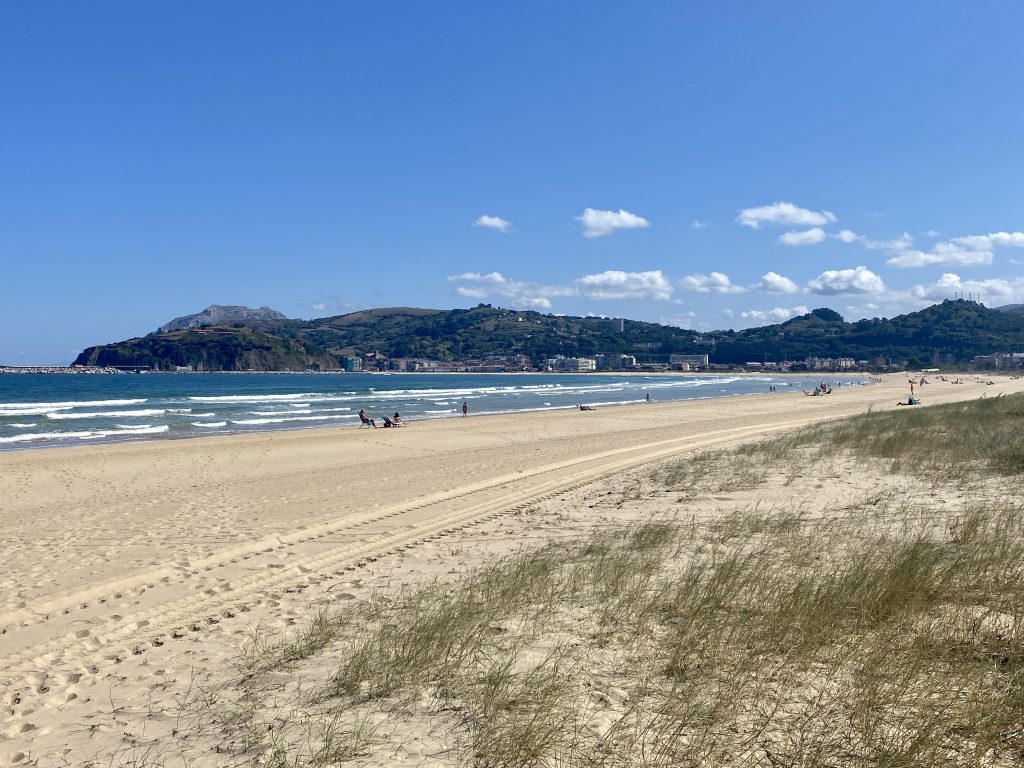 There's a fair sized and very historical port in Laredo but I was more interested in the appealing old town behind the marina. It's narrow streets, dotted with a number of famous 16th and 18th century houses, lead up to the Church of Santa Maria de la Ascuncion and on beyond that to the fortress of Fuerte del Rastrillar where there are quite exceptional views over Laredo and Santona Bay.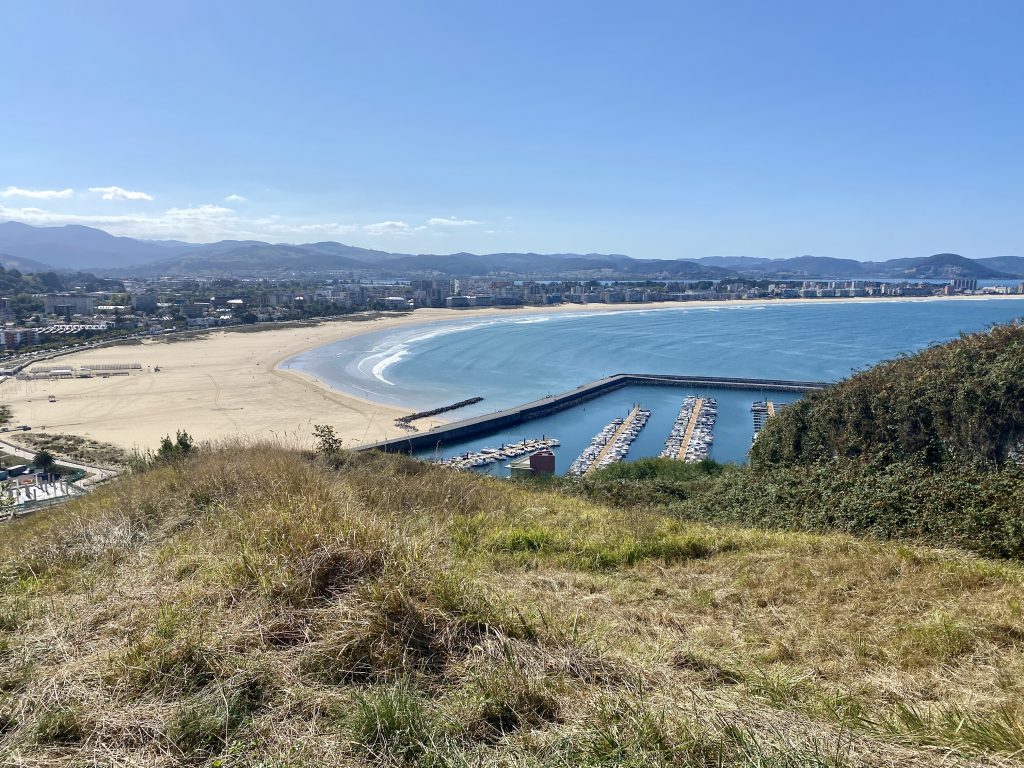 The Gothic style church above the puebla vieja was built in stages between the 13th and 18th centuries and is renowned for it's large 15th century painted flemish altarpiece of the 'Virgin of Belen' (Virgin of Bethlehem) but it also has a very attractive and unusual stained glass window.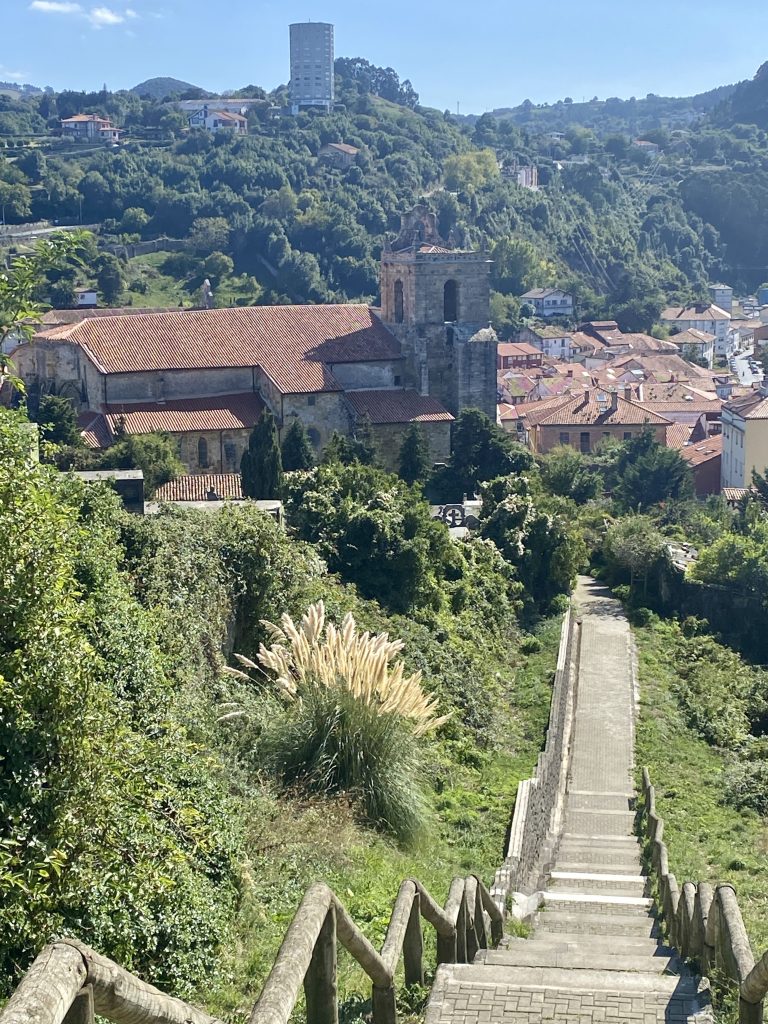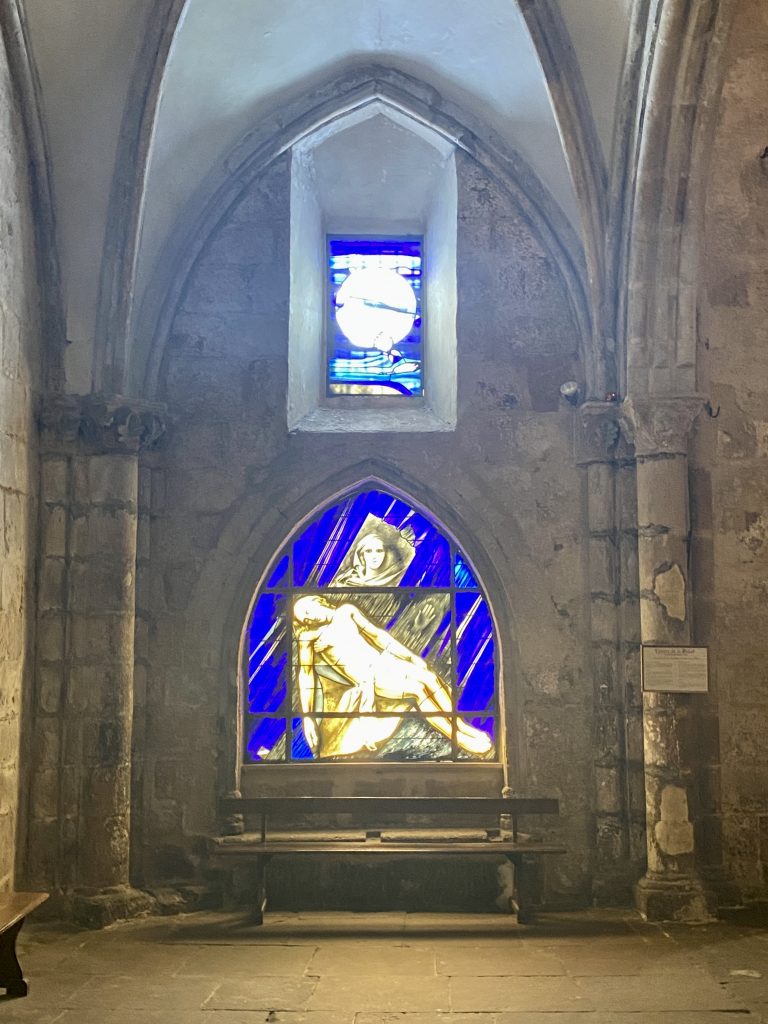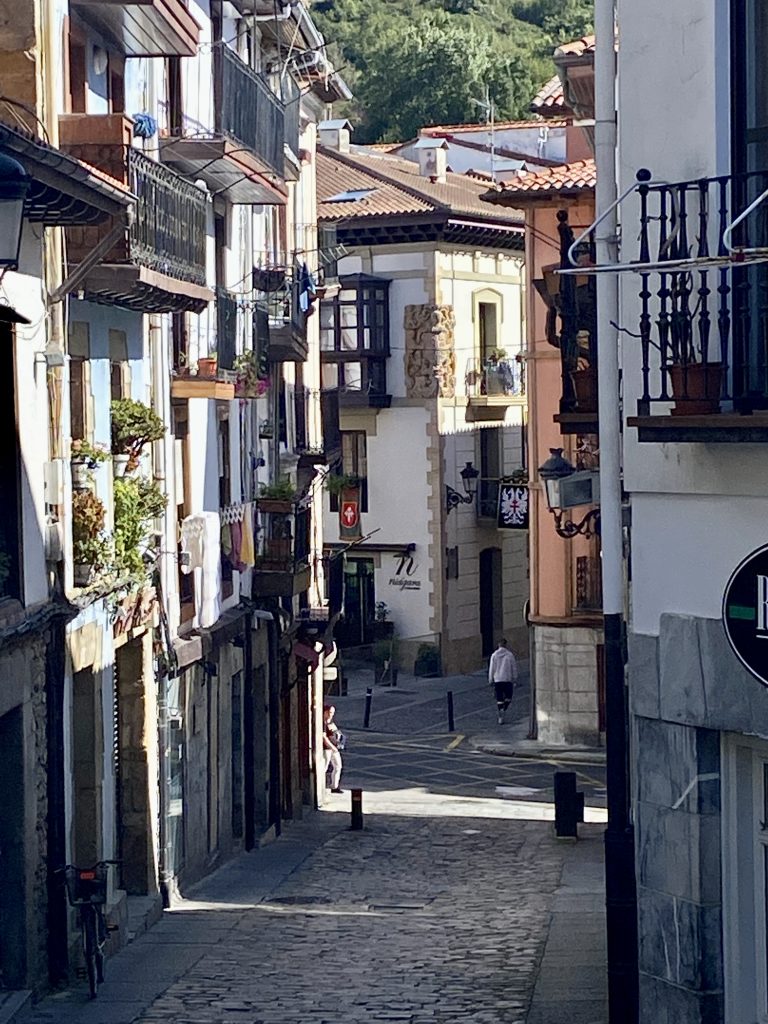 Another interesting feature of the old town is it's unusual street art, much of which celebrates the Camino del Norte (which route passes along this coast to Santiago de Compostela) and the old town's fishing heritage.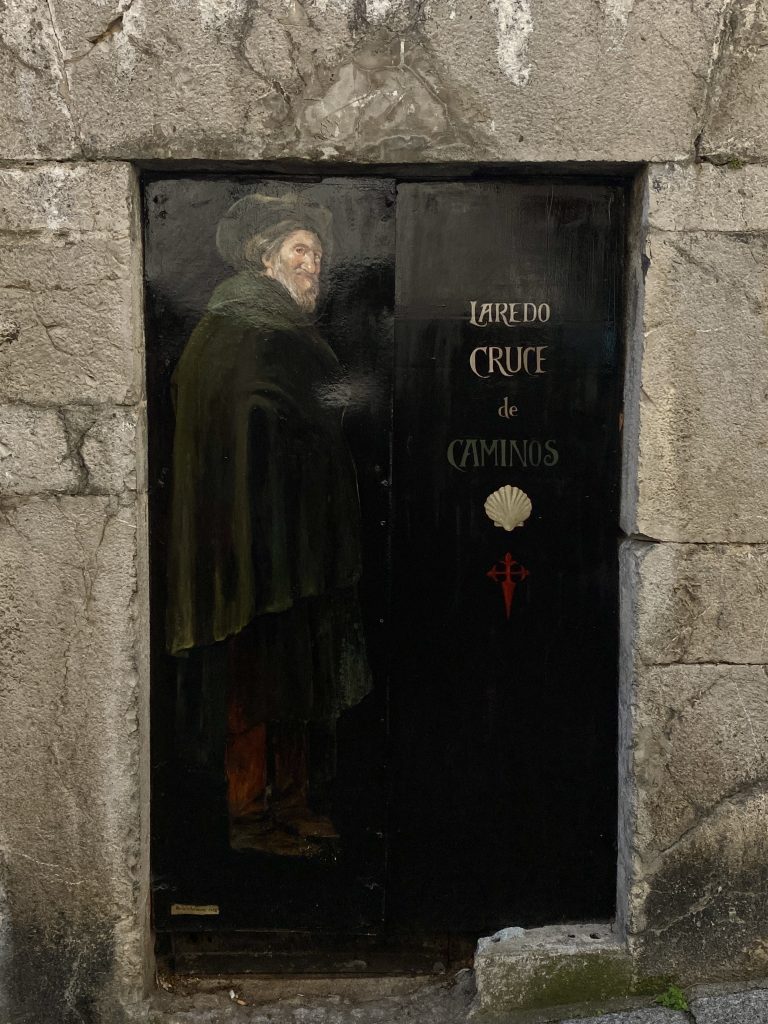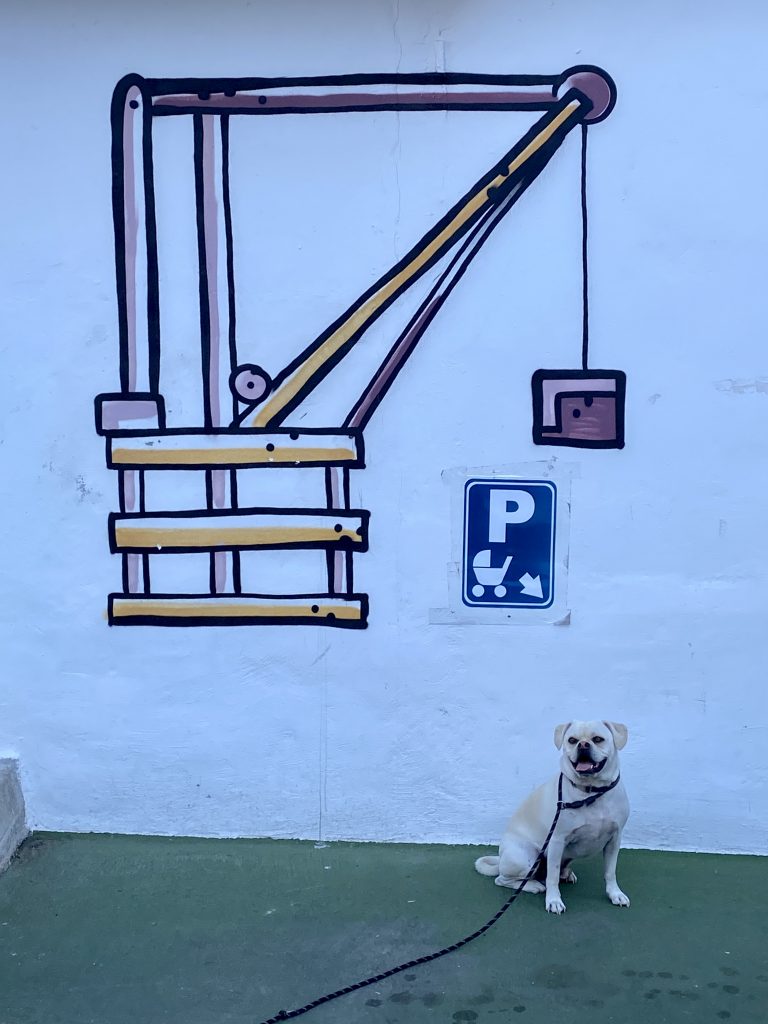 I timed my arrival into Laredo perfectly. The locals were eagerly erecting all manner of booths and market stalls and adorning the old town with flags, bunting and posters. A local fiesta was scheduled to begin from 6pm that day.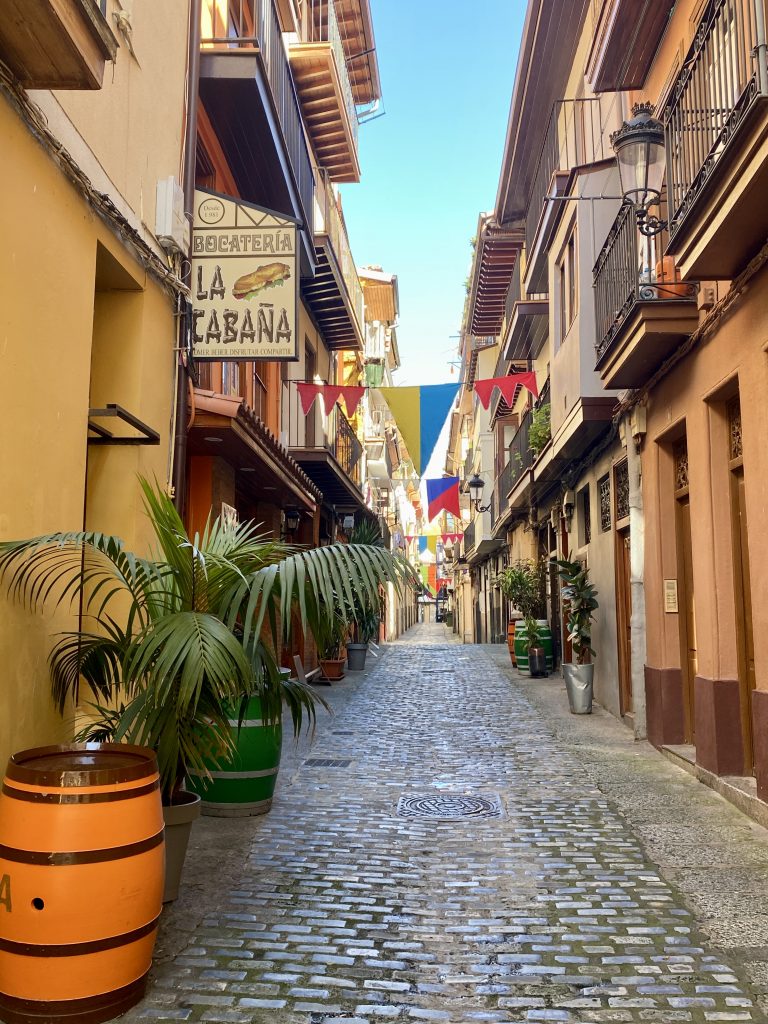 Needless to say, Vanya and I were in Laredo long before 6pm that day… and we were there the following day. The fiesta wouldn't begin in earnest until the weekend but we were there for the opening and, most especially for when all the booths and stalls opened up. Moreover we were there to follow the local pipe and flute band around the town and market and, when we'd had enough walking, to sit and enjoy a nice glass of wine and indulge in one of our favourite pastimes – people watching…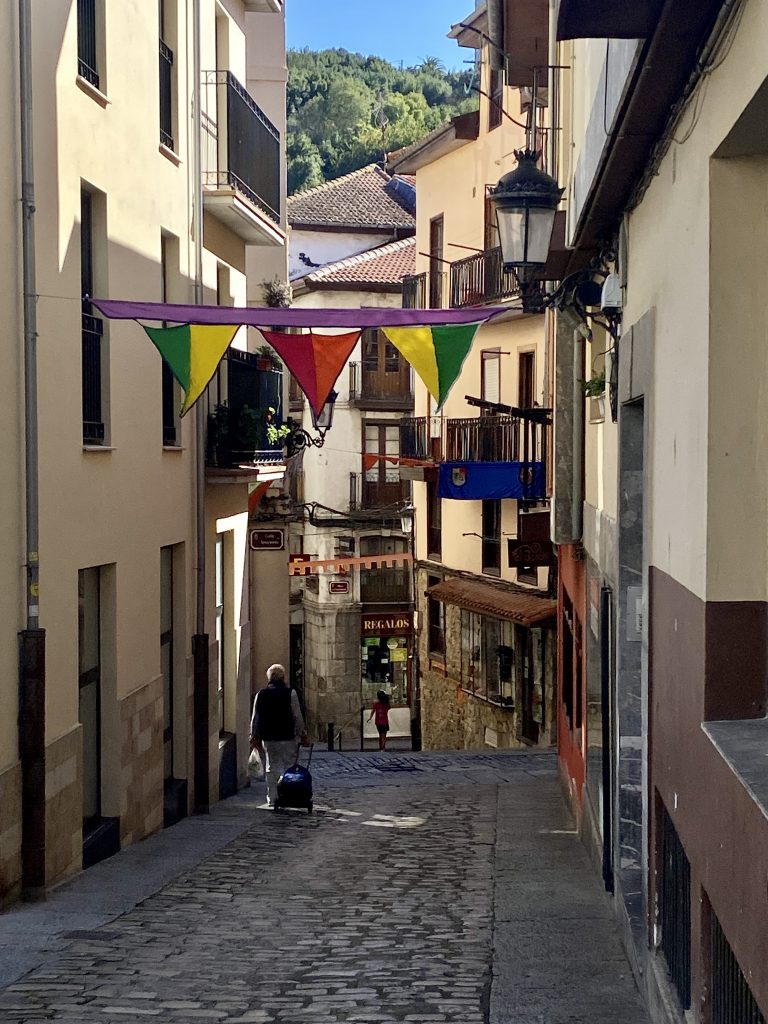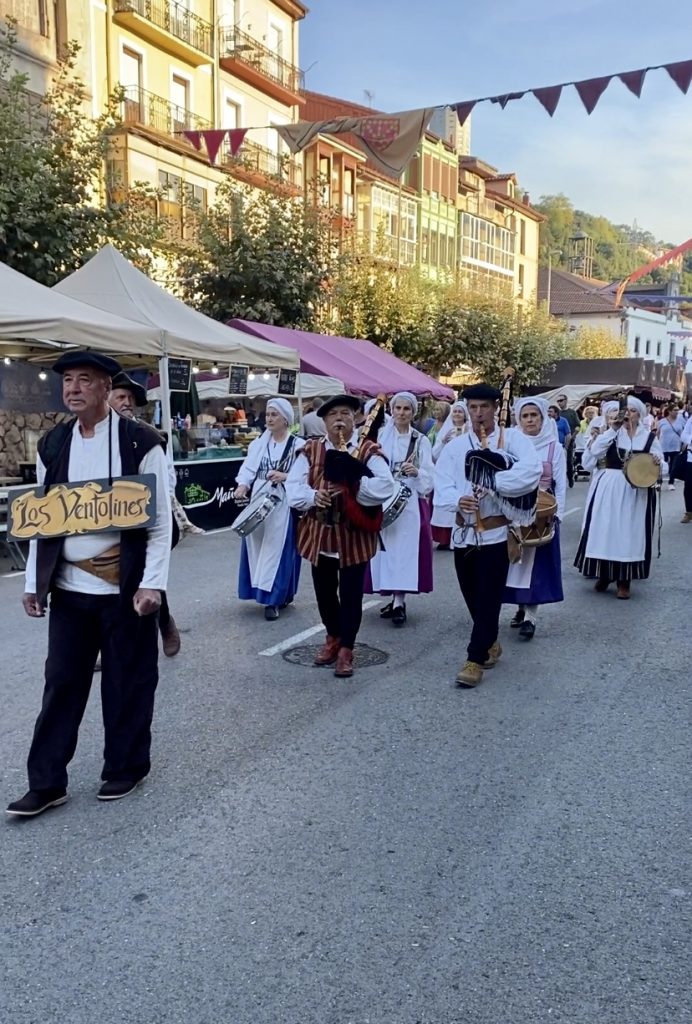 …and then it was a pleasant evening stroll along the beach to… where I'd parked the Van. There was no way Vanya was up for the long walk to and from Laredo.