On our way back into Spain we stopped overnight in Saint Pee sur Nivelle in the French basque country (Pays de Labourd); just 8 kms from Ascain which place we very much enjoyed last year notwithstanding the restrictions then imposed on us by covid. This area is famous for it's ossau-iraty cheese, an ivory coloured semi hard cheese made from unpasteurised ewe's milk and I love it. We'll be taking some of that back to the UK with us.
Saint Pee is an unusual place in that it is not concentrated around a single town centre. It has a centre of sorts (stretched out along the D918 for the most part) but the town appears to comprise several different communes spread over quite an area. This made for fair a bit of walking when I set out to explore the place; not least because there are a lot of hiking trails in the area and I couldn't resist checking out one or two of them. There's a nice walk along by the River Nivelle; another around the Lake of St Pee and; at least two more up and around the Hills of Ibarron. I didn't do them all.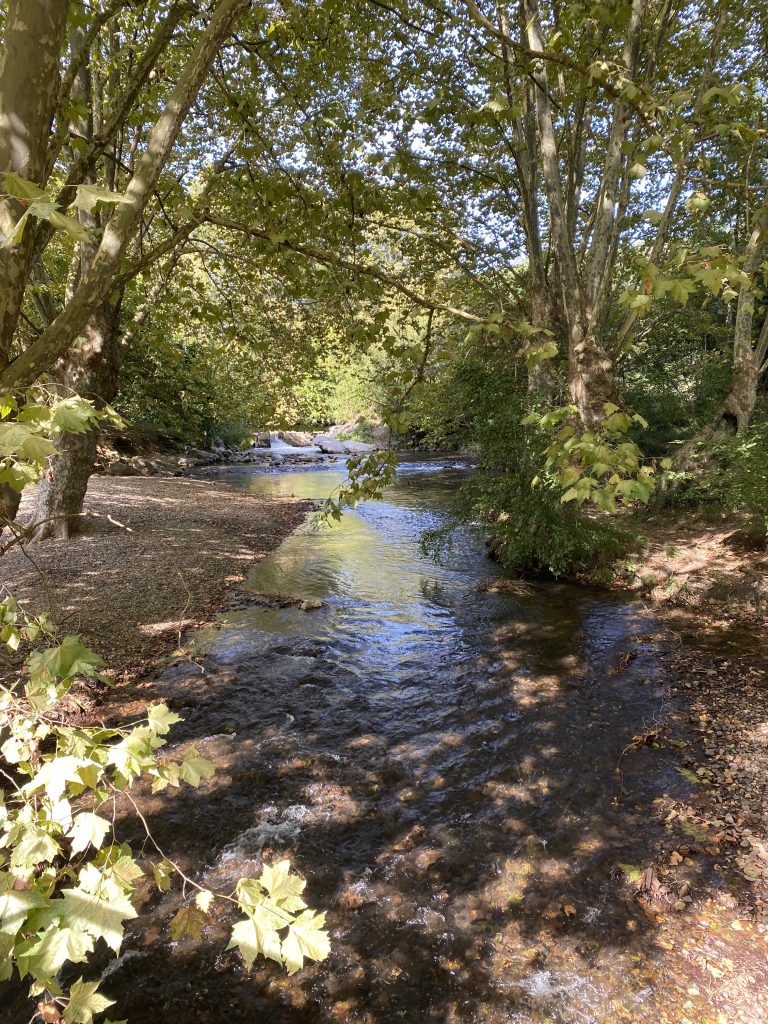 The 'centre' (if it can be called a centre) comprised a few shops, two or three restaurants or cafe bars (one particular cafe bar was selling a selection of locally produced artisan beers – I tried just one and it was good) and some pretty half timbered houses all coloured in the basque style.
The most interesting building however is the Eglise St Pierre. This unusual and imposing church has a pleasing interior – a stone floor made from old tombstones, an impressive church organ, a large intricately carved wooden altarpiece and a wonderful three story wooden gallery so typical of the area. Certainly, the gallery reminded me of the church in Ascain.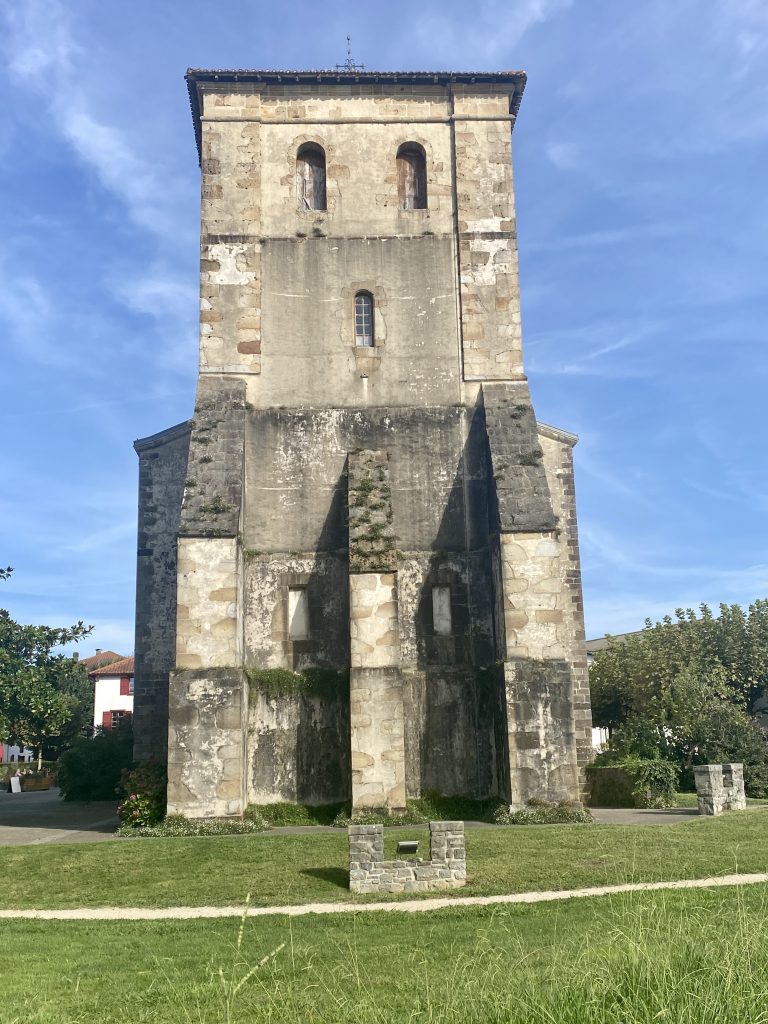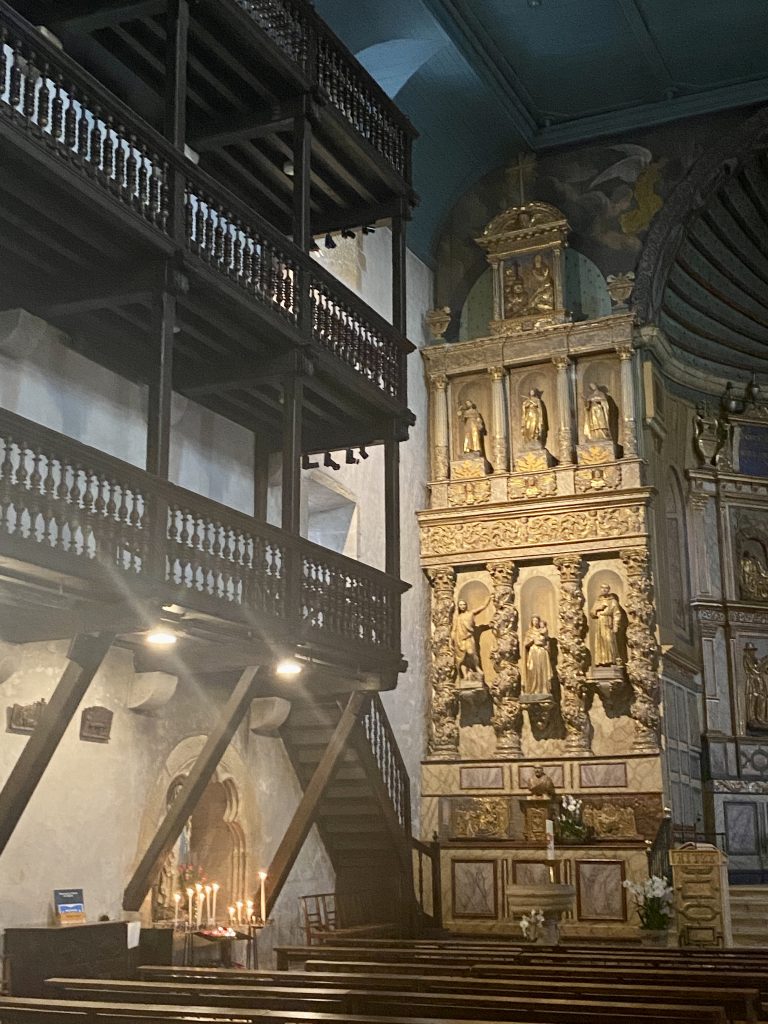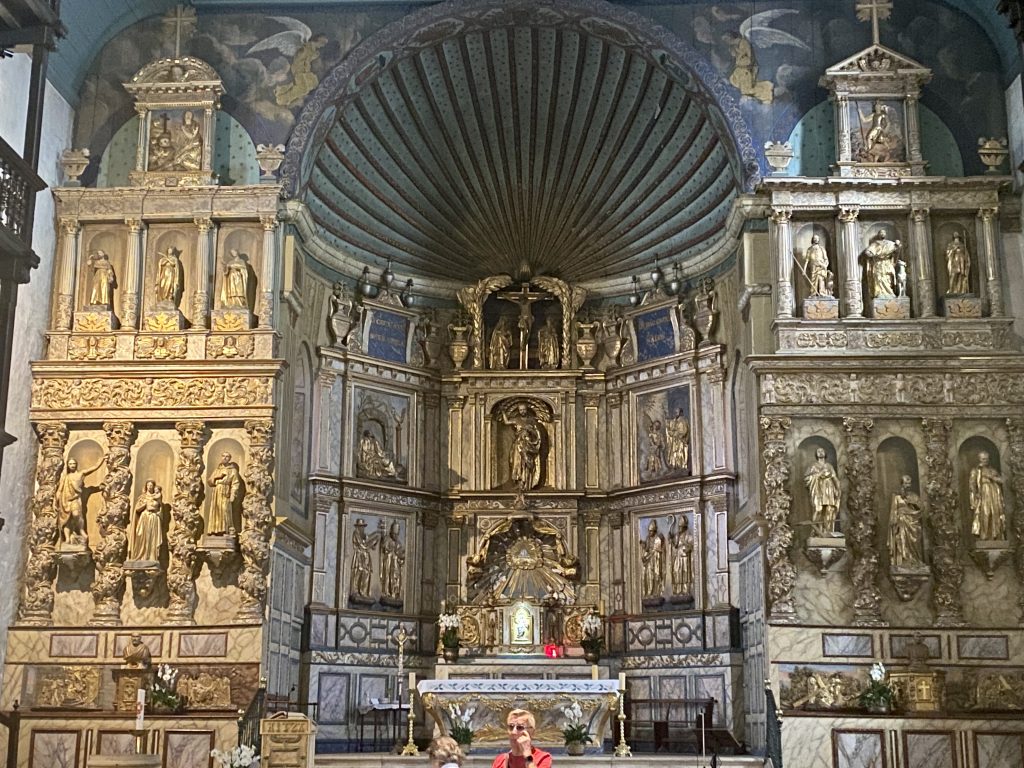 This is another of those areas which suffered horribly from witch-hunts in the early 17th century. Certainly, the basque country both in France and Spain was the focus of the witch-hunts between 1609 and 1614 which saw an estimated 3,000 people put to death. Salazar de Frias, operating out of Logrono, was one of the leading inquisitors in Spain at this time while Pierre de Lancre led the hunts in this part of France.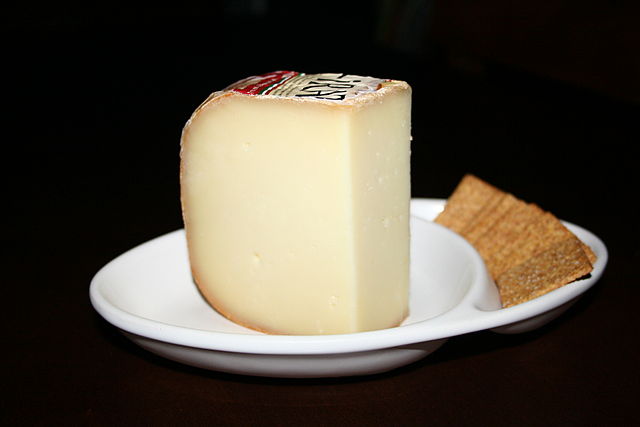 Currently well behind with this blog. we were in Saint Pee in September. It is now 23 October – apologies