From our base in Eauze, we took the Van out to visit three local villages. The first to be visited was Montreal sur Gers (see previous post). We then drove a few kilometres further east to the medieval fortress village of Larressingle, also known as the Little Carcassonne of Gers.
Larressingle is also a 'Plus Beau Village de France' and fully deserving of the title. It is also something of a tourist attraction being the most visited destination in the Gers (and on the Chemin de Puy to Santiago) but it was almost empty as we arrived. It is a small village almost completely surrounded by 300 metres of heavy fortified walls (that are for the most part in excellent condition) and it is full of charm.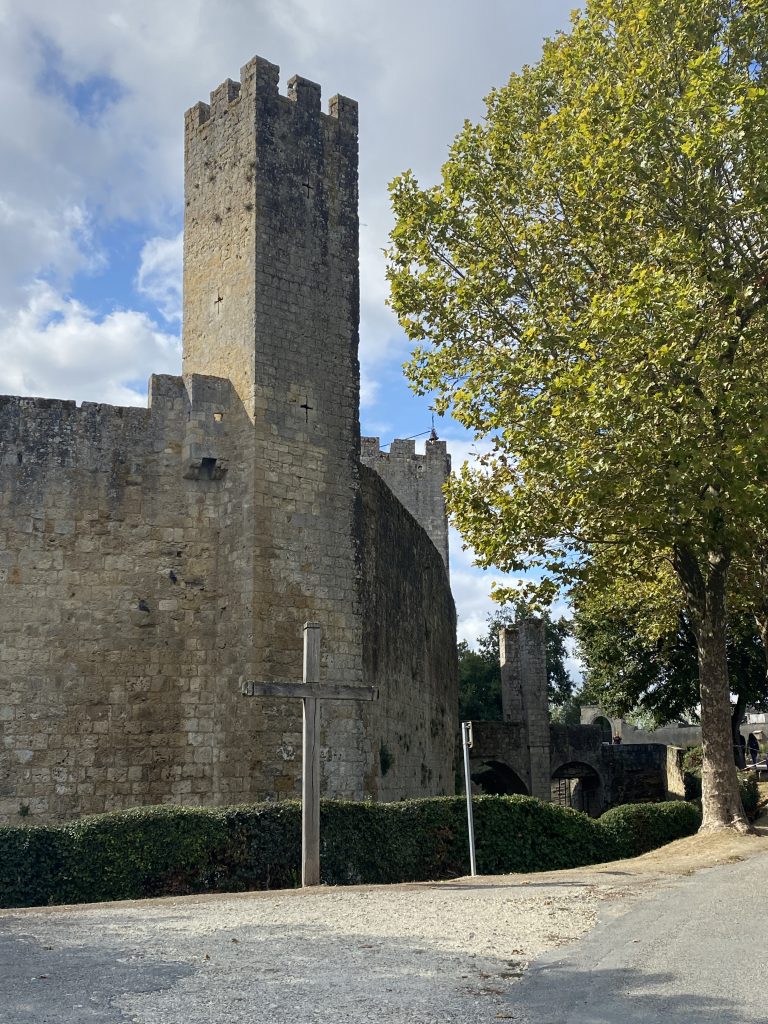 There is only one entrance into the village, across an old moat and through a double arched stone bridge. Inside the fortress walls is a church and a range of medieval houses, most of which are set with their backs to the castle walls and are now home to craft shops and cafes and the local tourist office. It is beautiful.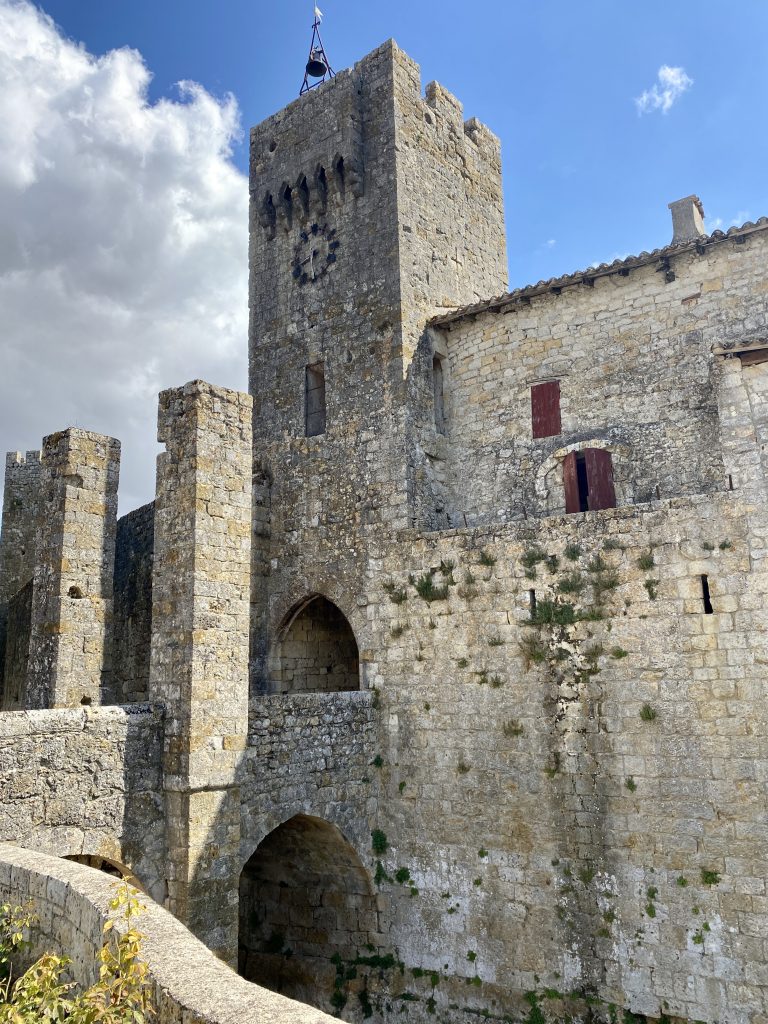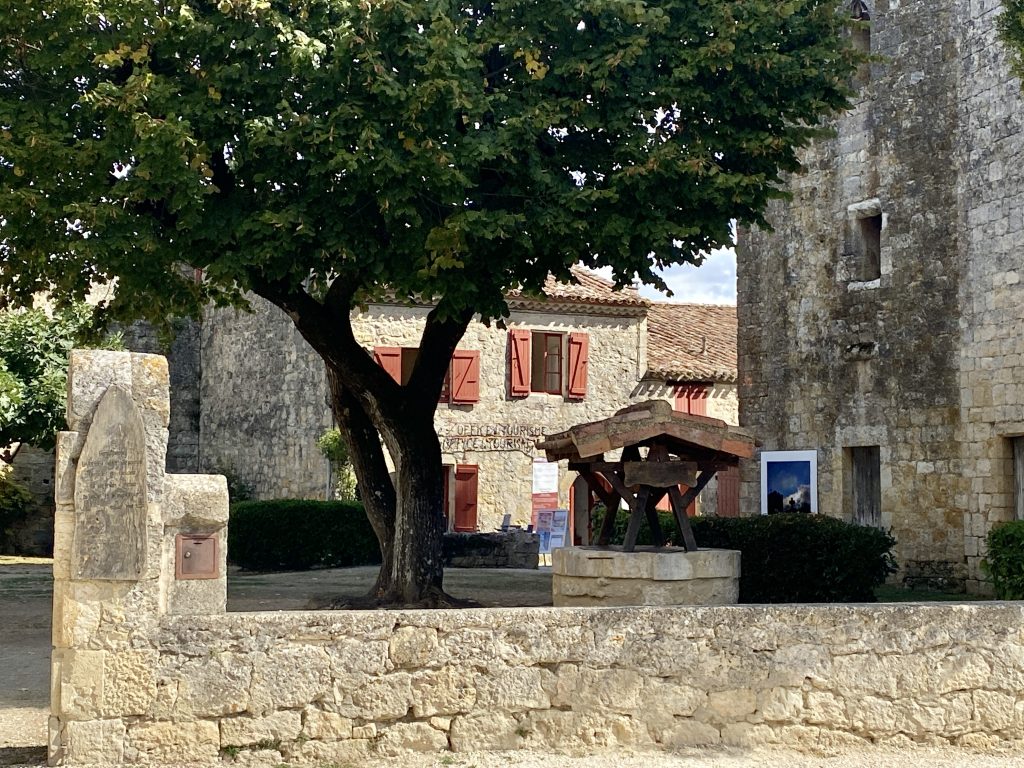 Having walked all around the inside and the outside of the village we paused for a light lunch – a local artisan beer and a local pizza with goat's cheese. Very tasty.