This will be a brief entry and limited mostly to photos. The facts are, this was a very short visit to Logrono and I am over a month behind in terms of bringing this blog up to date. At this rate Tour 8 will be underway before I finish the Tour 7 entries. So sorry.
It was time to make our way back to England for our friend's wedding but we could never visit La Rioja without taking time out in Logrono, however limited. During previous visits we had used one of the city's two NH Hotels and we had stayed over for the Thursday and Friday nights which are the best nights for pinchos (tapas) – pinchos are half price on Calle Laurel every Thurday. Because of time constraints we would do this visit differently. We would spend just the Sunday night in Logrono (it would be interesting to see what Calle Laurel is like on a Sunday evening) and, having just left the Hotel Teatrisso, we would give the NH Hotels a miss and, instead, evaluate Logrono's campsite, Camping la Playa. The campsite is within easy walking distance of the city centre and, more particularly, Calle Laurel.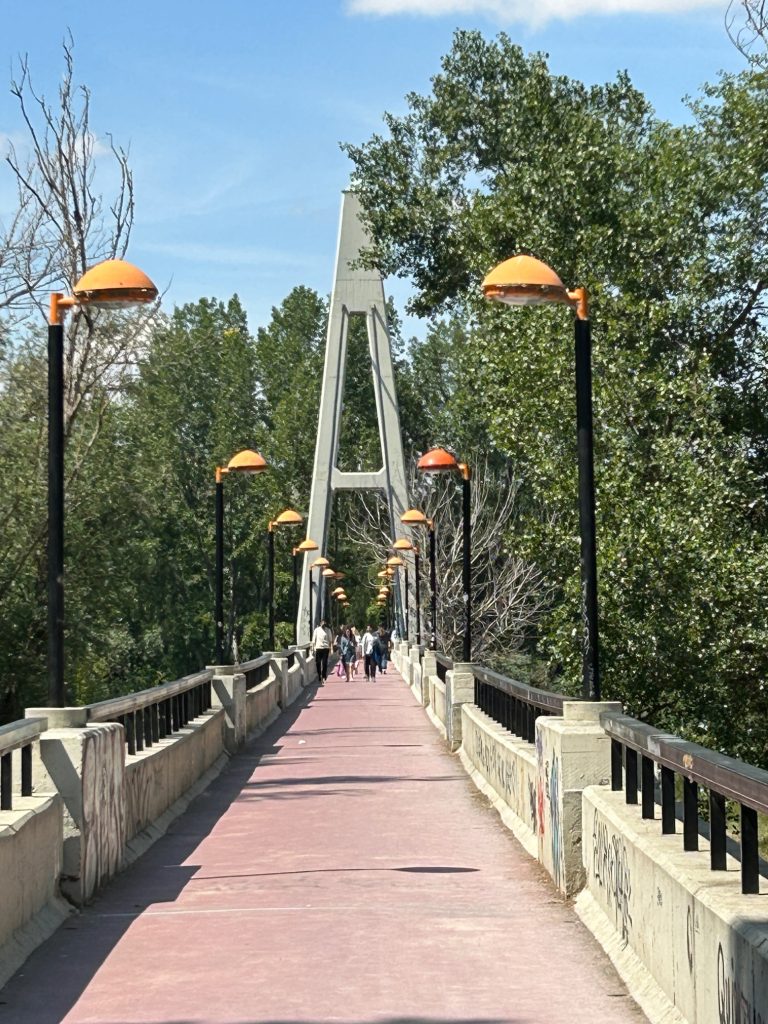 Just yards from the campsite there's a pedestrian bridge (Punta de Hiero) across the River Ebro and it leads almost to the centre of the town. It took little more than 10 minutes for me to reach Calle Laurel.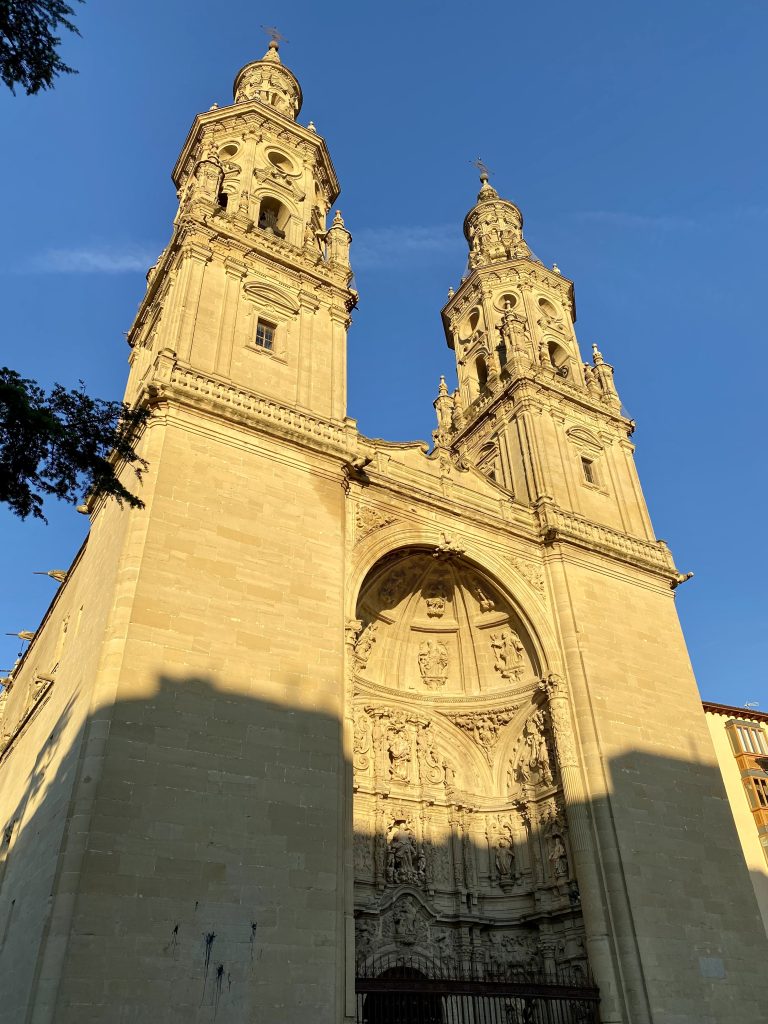 There was time enough to check out the Cathedral of Santa Maria although these particular photos were taken during Tour 4. During this visit the front of the Cathedral was covered in scaffolding.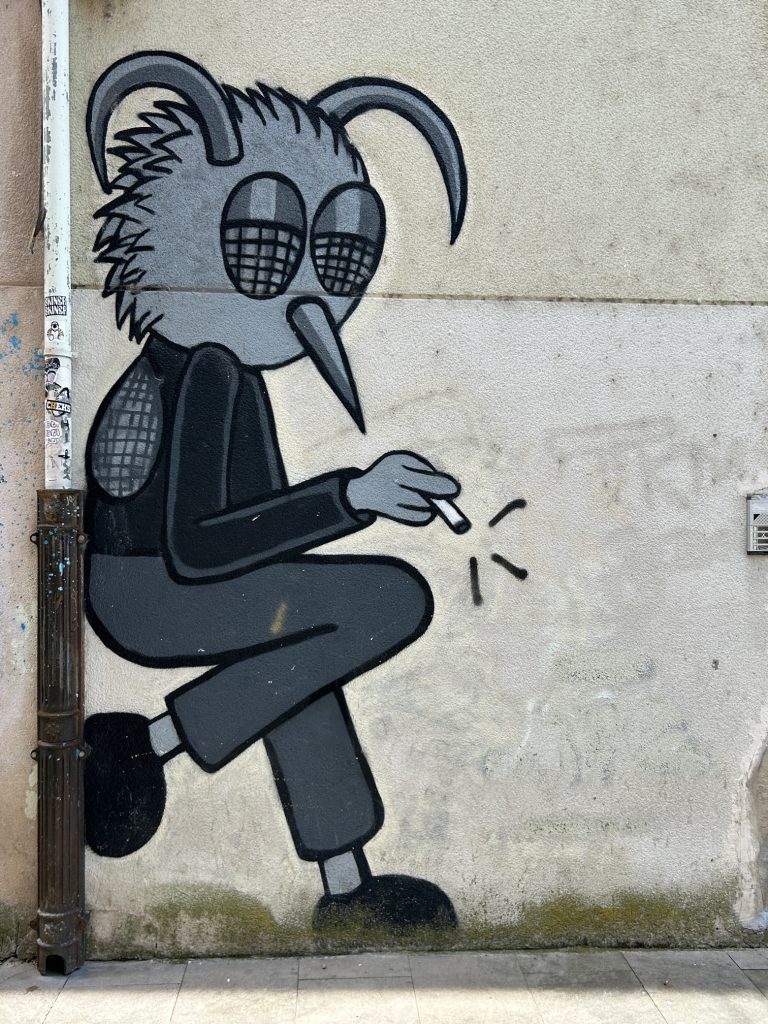 There was also time to revisit the local graffiti but, there wasn't too much different from our last visit.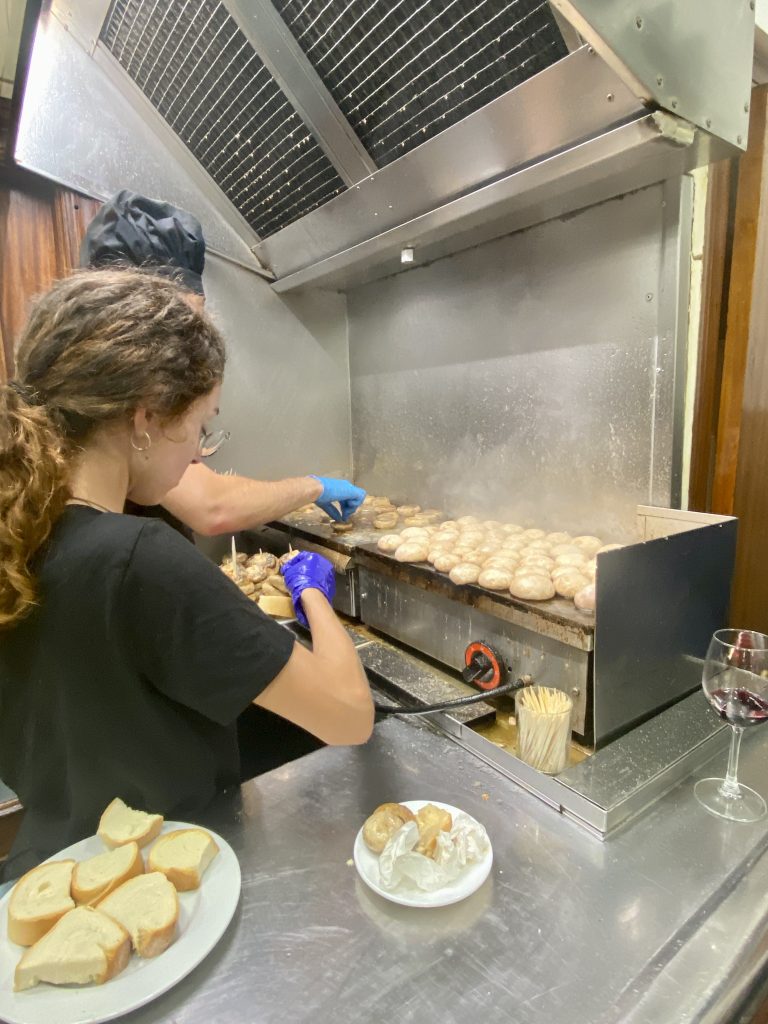 And then it was back to Calle Laurel for those wonderful mushrooms. These were from the Angel Bar
I was pleasantly surprised with Logrono on a Sunday. Many restaurants were open during the afternoon and there were a great many people out and about, families mostly. I returned to the city centre during the evening with Vanya and it was a little quieter but, again, the majority of the restaurants and the pinchos bars in Calle Laurel and surrounding areas were open.
We enjoyed our Sunday night on Calle Laurel but Vanya and I much prefer the rush and excitement of a Thursday, Friday or Saturday (especially Thursdays when there are fewer tourists and the pinchos are half price). There's a warmth and joy about Calle Laurel on Thursdays which we've not seen replicated in any other Spanish towns or cities that we've visited and; it sadly it isn't there on a Sunday evening in Logrono either. Sunday is more about eating.
Of course, our dogs may think differently. They seemed to appreciate a quieter Calle Laurel.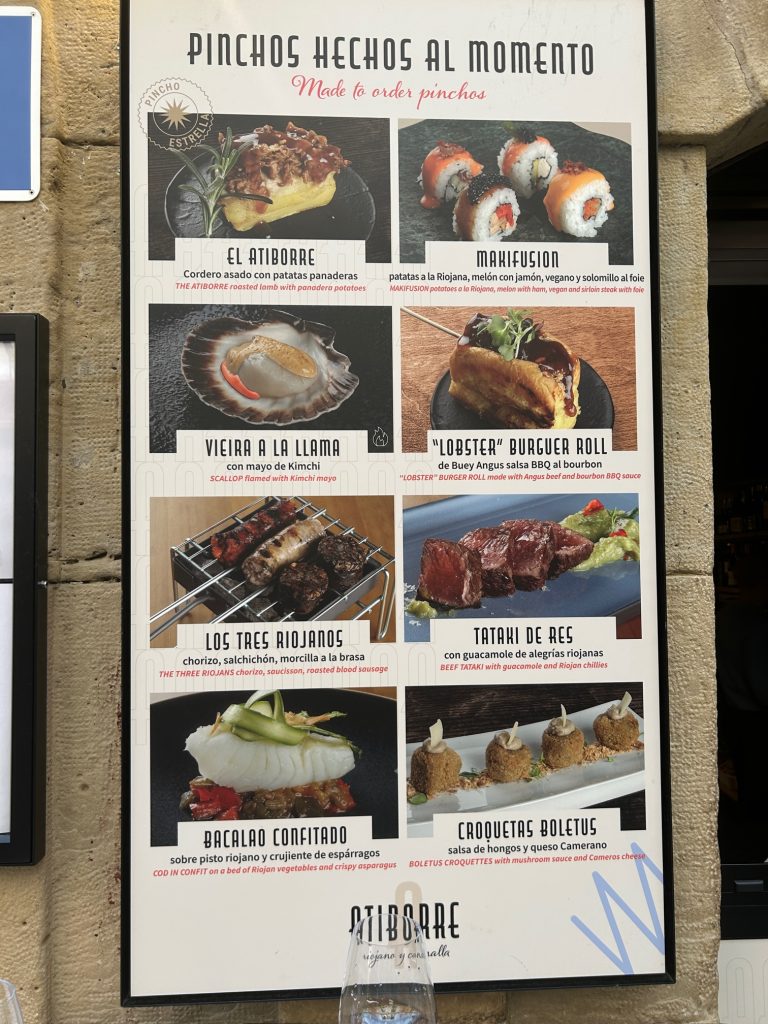 Vanya back at her favourite pinchos bar, Meson del Abuelo.
Once again, sorry for producing such a simple entry. I think that to some extent I took the easier way out because other Logrono entries can be found on this site and I am loathe to repeat myself.