Left the Van parked up for two days and nights at a site by Lake Zurich and stayed in Tuffenwies with Audrey and Joao (thanks very much guys; it really was great). The first night we went for a traditional Swiss meal at the popular Zeughauskeller  Restaurant in the centre of town and the local beer, the food (veal in my case) and the service was really good. Equally important, the price was reasonable especially by Zurich standards. In due course I will do a Trip Advisor report but for the moment – the place is highly recommended. I would definitely go back.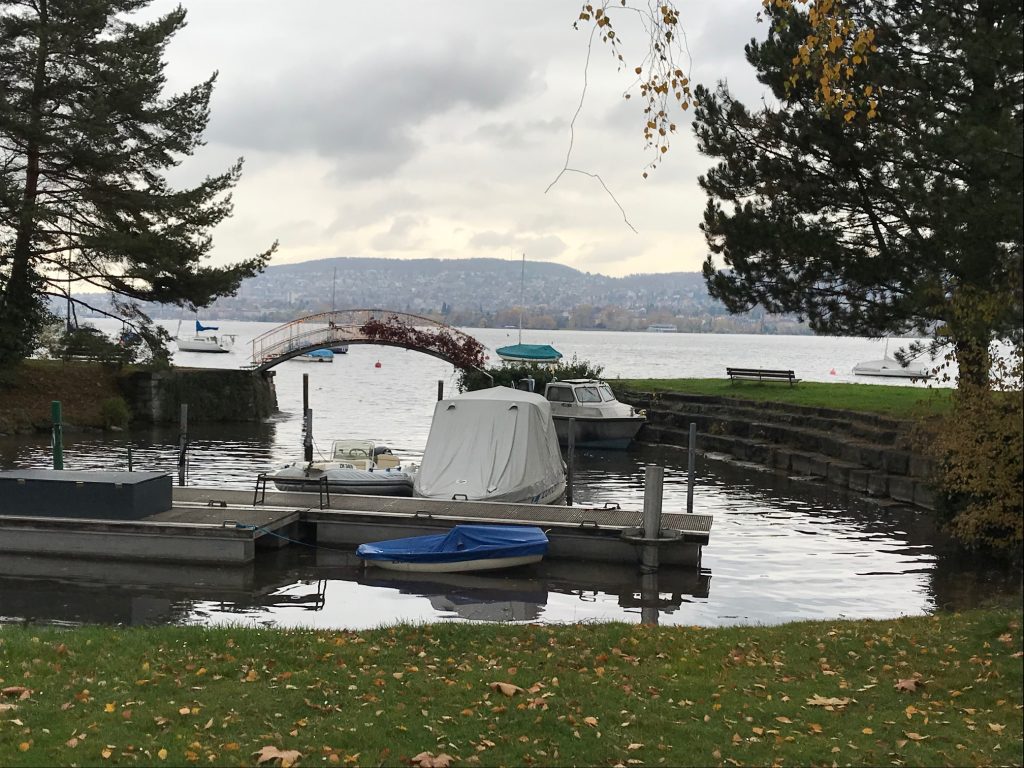 The view from where the Van was parked up.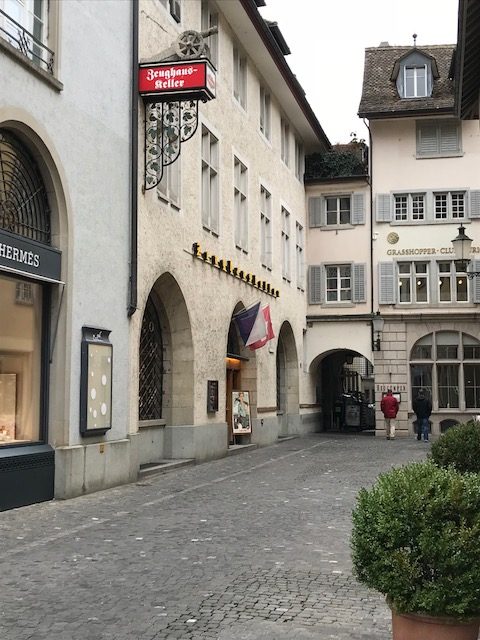 The Zeughauskellar Restaurant (photos were taken the following morning – when we arrived to eat at about 7.15 pm people were already queuing in the street and it's a sizeable place)
Zurich is an expensive city (hardly surprising when it has two Patek Philippe and two Hublot outlets on the one street) but it is the taxi prices that really shocked me.  A taxi driver quoted 140 Euros (I didn't have any Swiss Francs) for the round trip from where I parked the Van in Seestrasse to where Audrey and Joao live in Tuffenwies.  That is about 9 or 10 kilometres each way. The public bus and tram services cost the equivalent of just 8 Euros and you can make as many trips as you like to anywhere in the city limits (including Seestrasse and Tuffenwies) for a whole 24 hour period. You really don't need a car in this city and it is a fool that uses the taxis. My mate Mick would get embarrassed charging those prices.
I didn't take too many photos. Zurich doesn't inspire me in that way but I could easily live here and I'll definitely be back.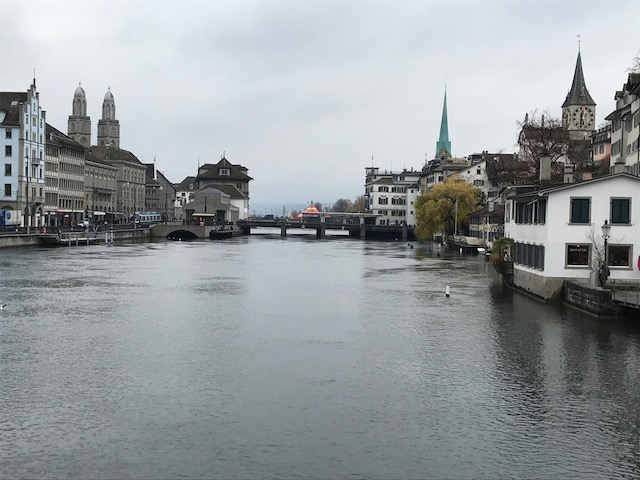 Looking down the Limmat River to Lake Zurich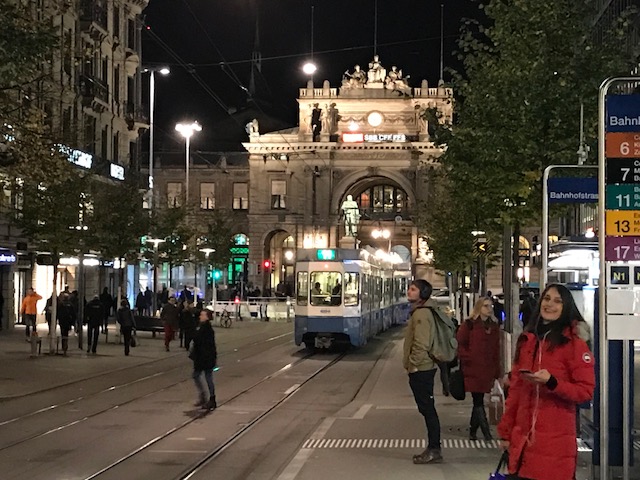 Zurich by night. Not sure who the lady is but she clearly enjoys getting her picture taken.
Thanks again, Audrey and Joao.