This quiet little town deserves listing in Los Pueblos Mas Bonitas En Espana (i.e. the prettiest little towns in Spain) but the locals voted against it because they don't want it invaded by tourists. I can relate with that although it is perhaps a short sighted view given the way most small villages seem to be going in this part of Spain.
A 15 minute drive from Haro, Cuzcurrita de Rio Tiron is a small town of less than 500 people. The older part of the town down by the River Tiron has a simple beauty about it. There's the Plaza Mayor, the 18th century baroque church of St Miguel, a 15th century castle which is now a private residence, a couple of cafe bars (the holiday season is over and there were just these two open), a number of small bodegas (all busy harvesting their grapes), a couple of small hotels and I saw two small shops but, otherwise, the old town is made up of predominantly 16th century stone houses of various shapes and sizes. One of the larger stone houses, on a corner of the Plaza Mayor, was remodelled in 2015 and is now a wonderful boutique hotel – the Teatrisso Hotel Hospederia. We were booked into the Teatrisso for two nights and would have stayed longer but we were scheduled to take the ferry from Bilbao back to the UK in just a week's time.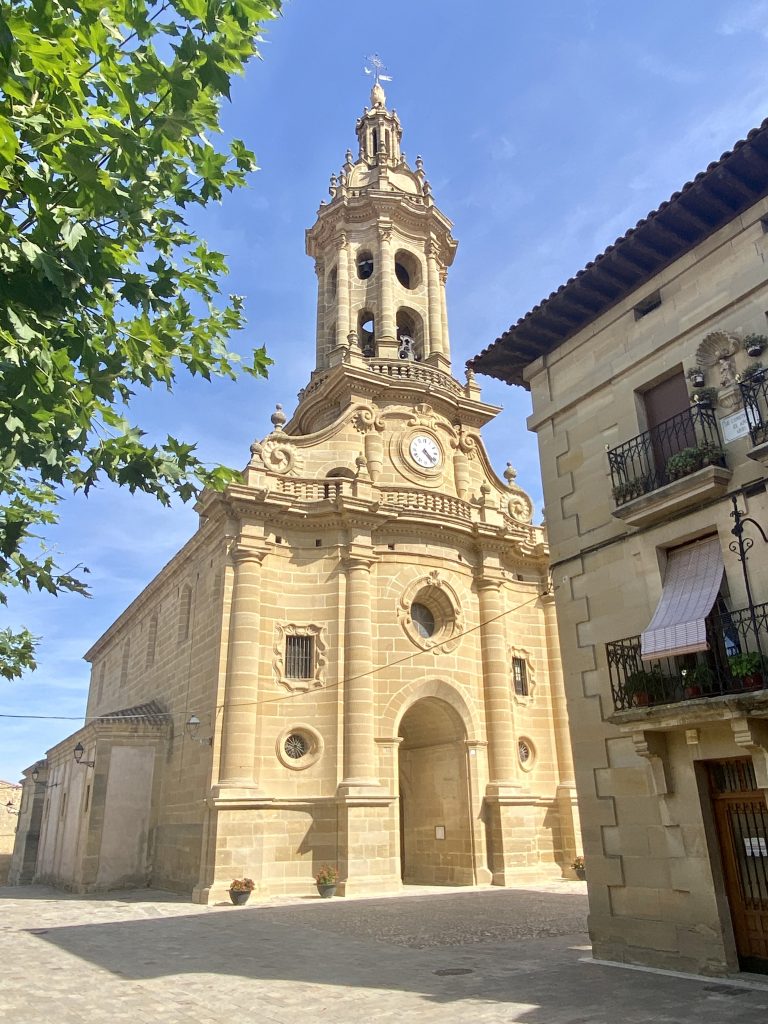 The Teatrisso Hotel was originally a palatial private residence and it stayed in private hands for almost 300 years until, early in the 1920's, it was converted into a small cinema and then, in the early 1930's, into a tiny dance hall. 1936 saw it used to house Italian soldiers assigned by Mussolini to aid Franco's Nationalist forces during the Spanish Civil War. Thereafter it fell into disuse until purchased in 2015 by the current owners, Laura and Jose Angel, who have worked hard to transform into the quintessential boutique hotel it is now.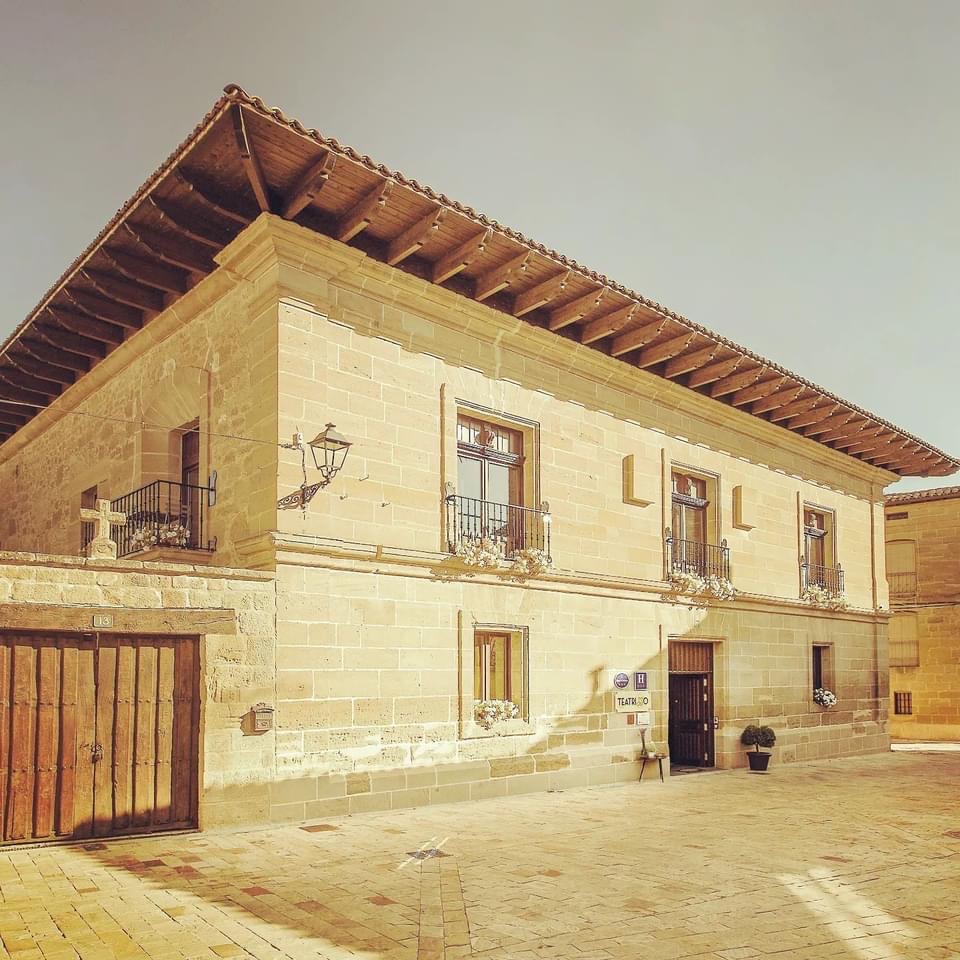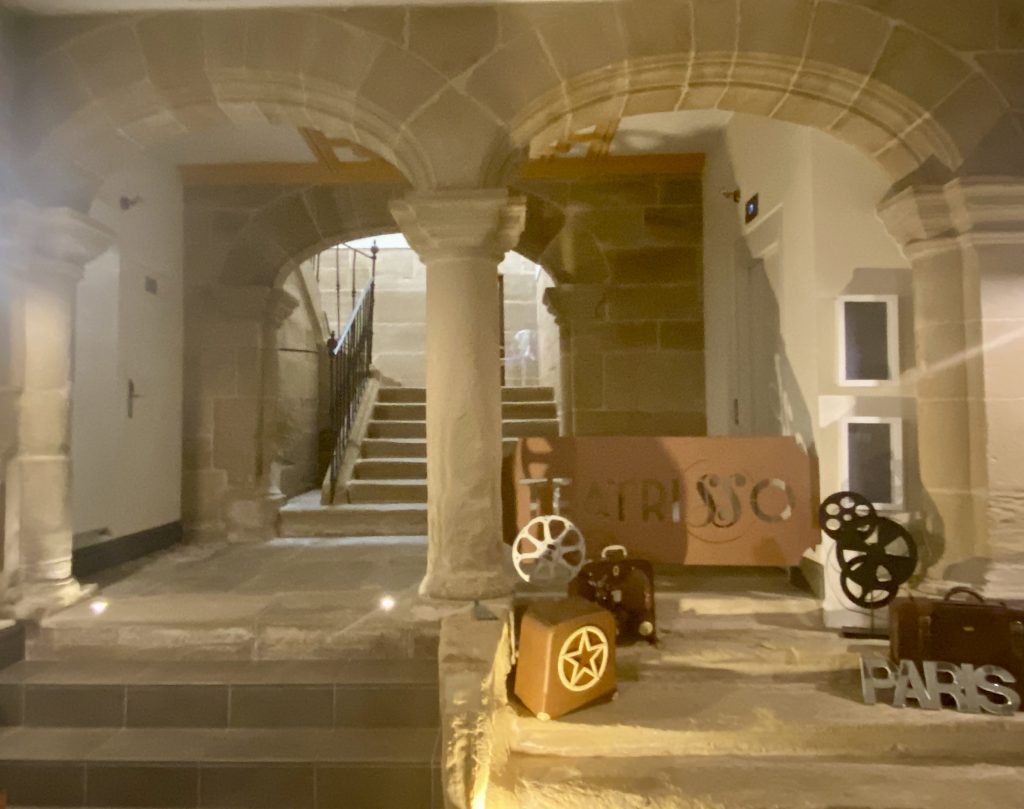 The Teatrisso has just 12 rooms all with a cinematic theme. We chose to stay in the Africa room which was clean, comfortable, tastefully furnished and… well, just perfect. Next time we stay (and there will most certainly be a next time) we will endeavour to stay over a weekend (when Laura and Jose Angel sometimes provide food and wine tasting). Descriptions and photos of all the hotel rooms are to be found on their website 'Teatrisso.com'.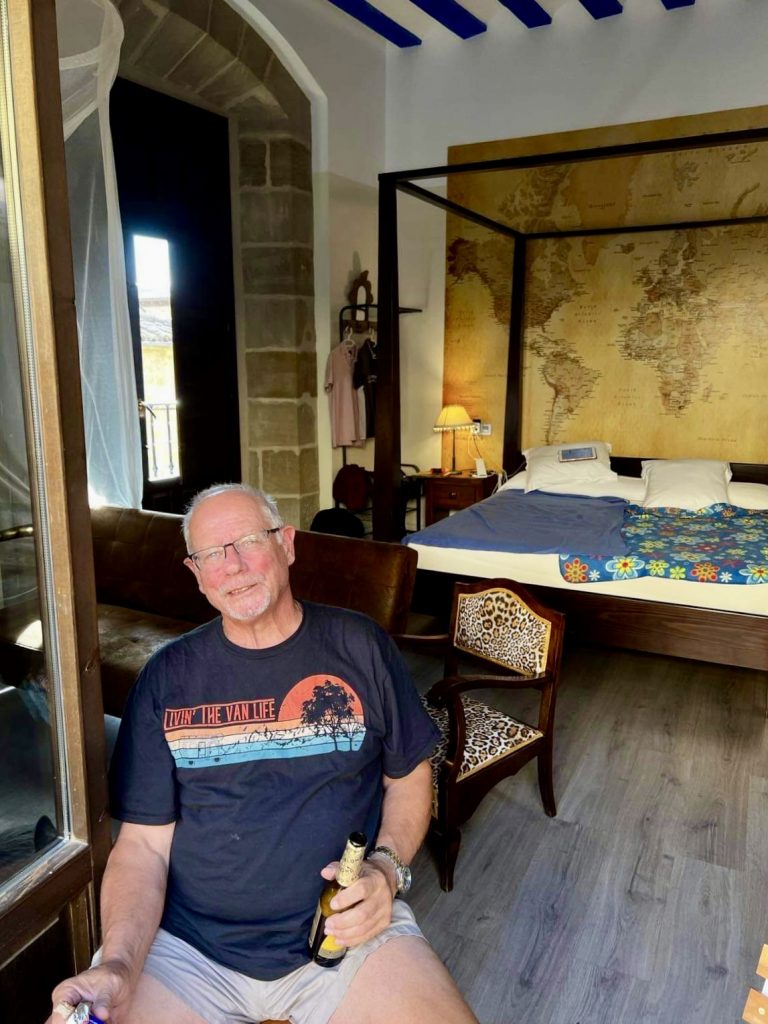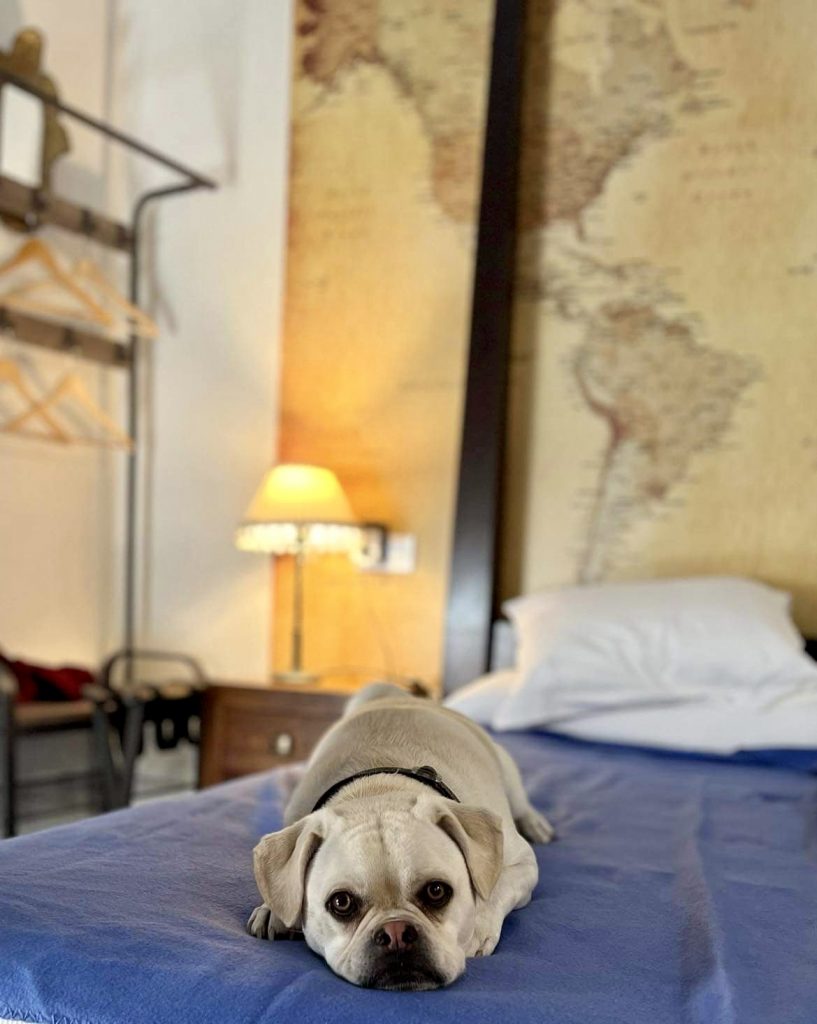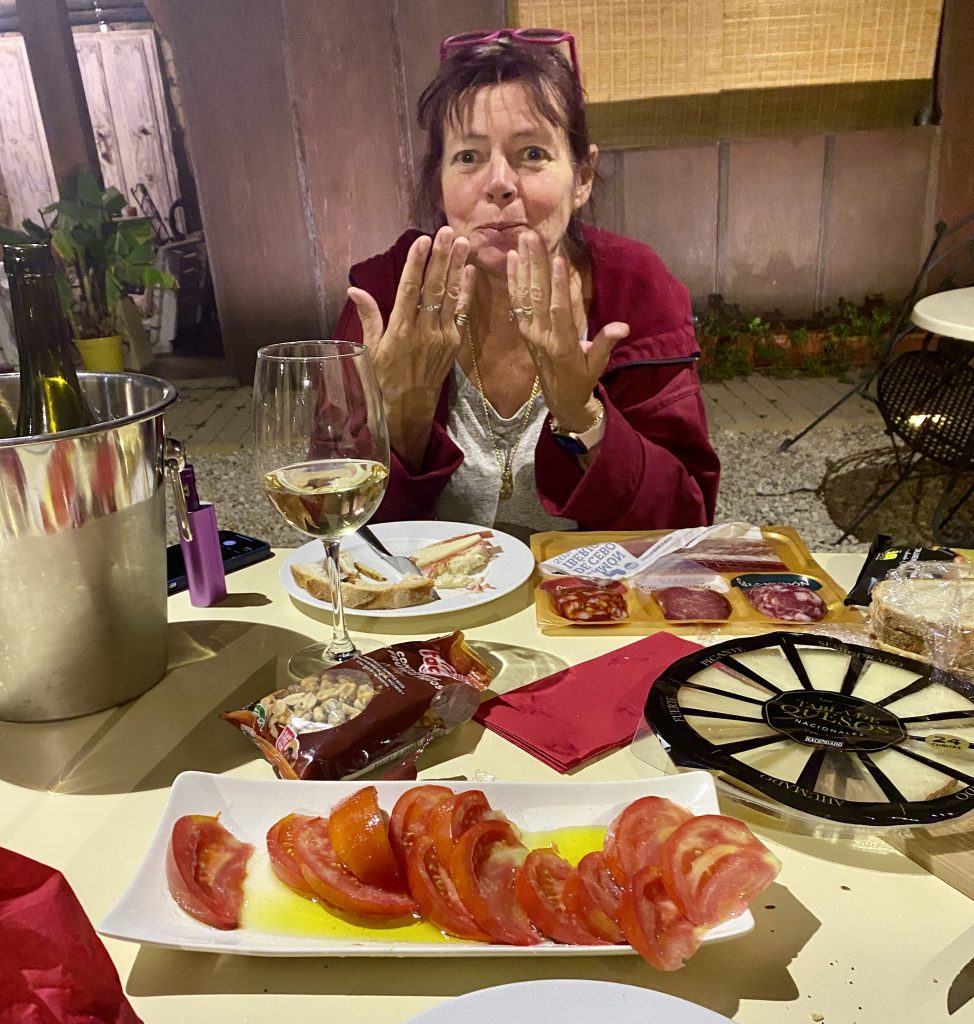 And the town? There's a cafe bar on Plaza Mayor, next to the church of San Miguel (Saint Michael). The square was popular throughout our stay and, while meals were not easily available (the town's only restaurant was closed) the cafe bar provided pinchos with their 1 euro glasses of White Rioja and there was an honesty bar back at the Teatrisso which, in addition to providing a good range of wines, offered olives, cheese, dried meats and bread. Invariably, we were among the last to leave the cafe bar. By the way, there's a second bar down near the bridge across the River Tiron and that wasn't bad either.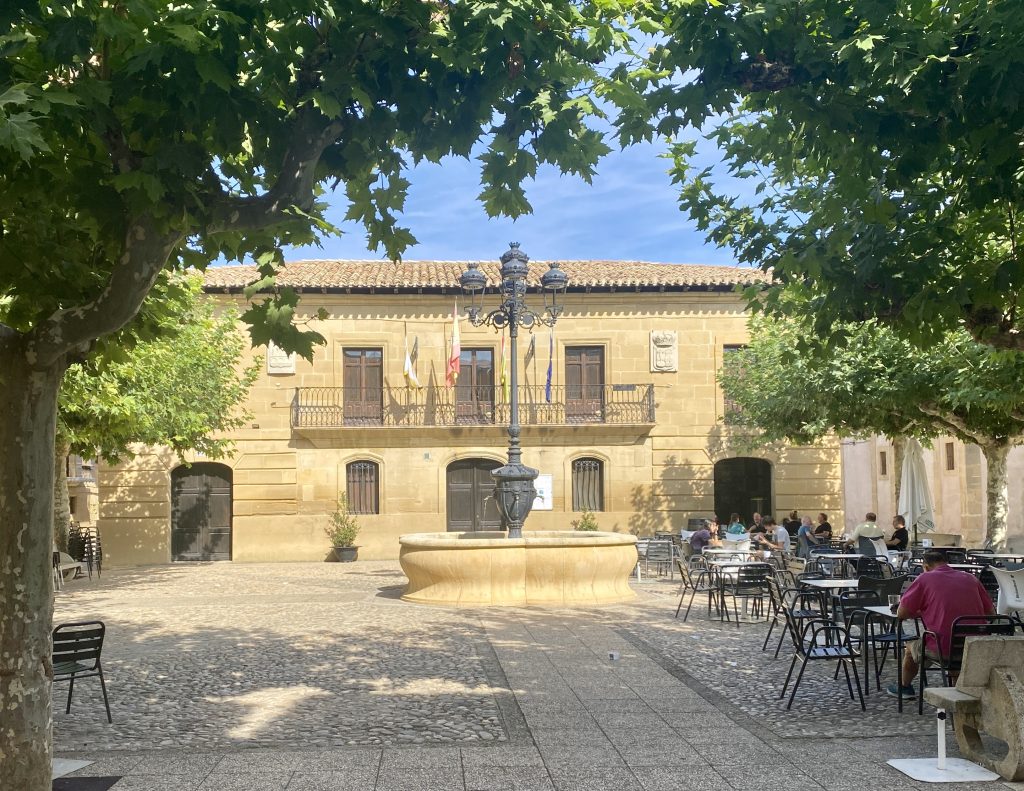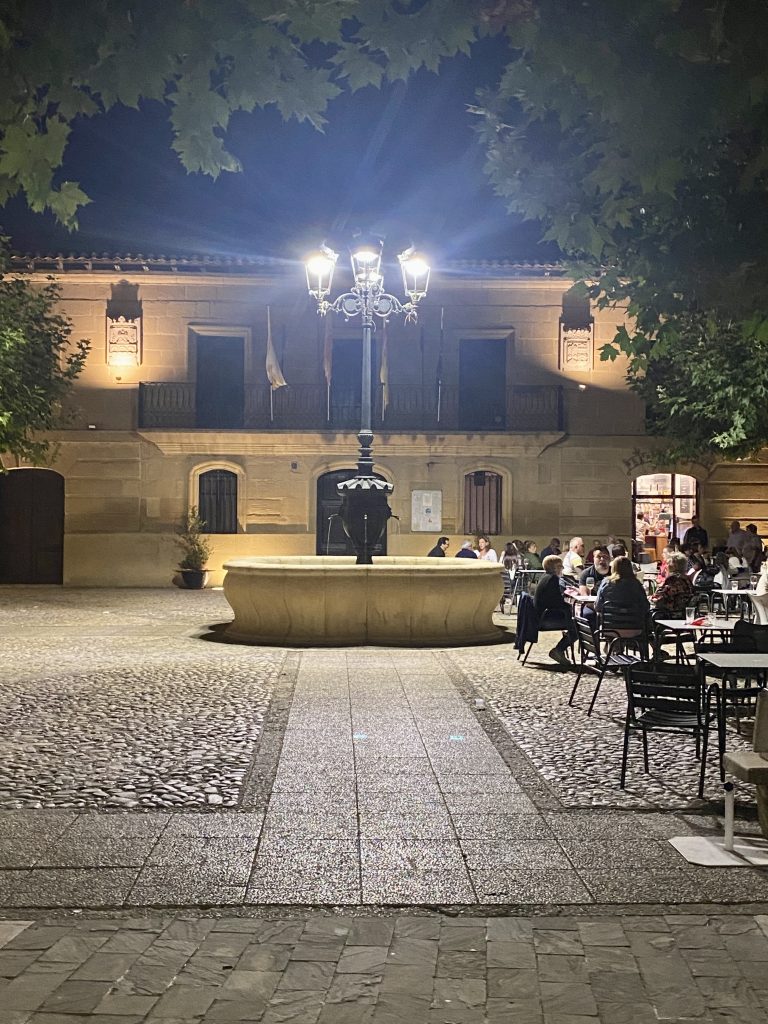 Across the river from the old town are a handful of small bodegas and beyond these is a track leading up to a viewing point above the village with wonderful views north to the mountains and south across a number of La Rioja vineyards.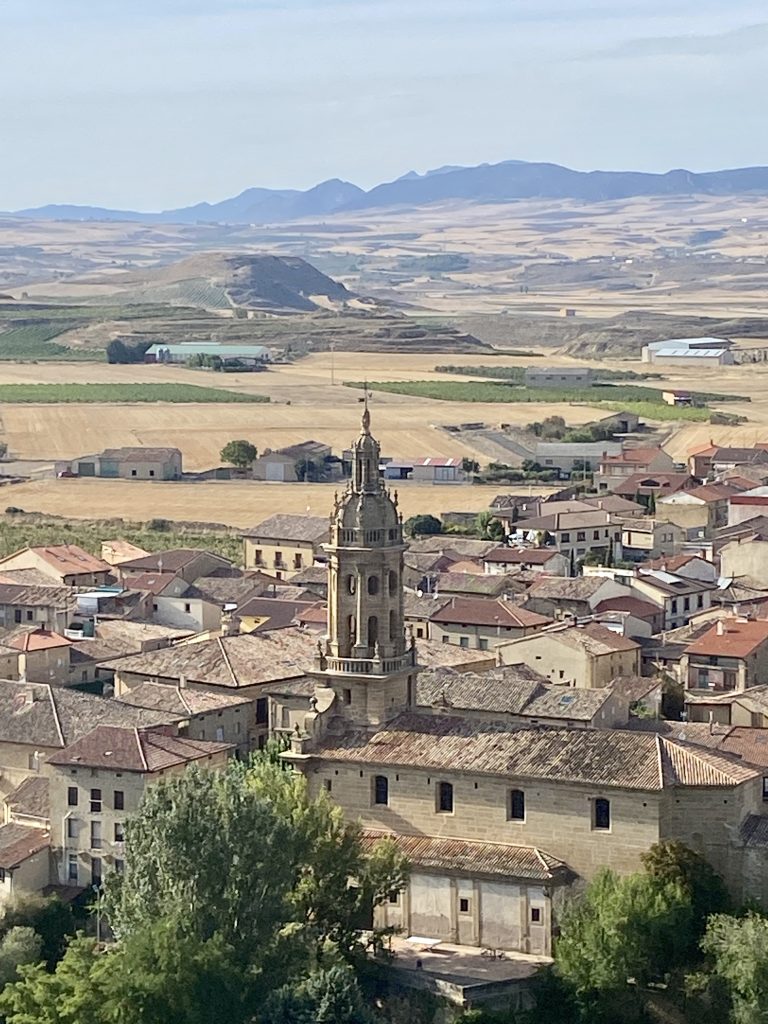 Our stay in Cuzcurrita de Rio Tiron was without a doubt one of the highlights of this particular tour but, since she found the place, I will leave the final word on the town with Vanya who wrote the following trip advisor review:
"My favourite hotel ever!!! The African room was spectacular, beautifully and thoughtfully decorated, very unique. The enclosed garden, with gentle background music, was perfect to sit and drink a great bottle of Rioja from the (honesty) bar in the evening. The breakfast was fresh with plenty of choice. I didn't want to leave but we will be back in the Spring! Thank you!
Date of stay: September 2022