Having chilled for two days at Candas we decided to return to France (just for a week or so) because (a) the weather looked as if it would be better there for the next week (rain being forecast across almost all of Northern Spain) and (b) Vanya wanted to stock up with more Cremant. We had just enough time before the weather changed to visit a couple of places in Cantabria and we settled on first Lierganes and then somewhere in the Valles Pasiegos, probably San Roque de Riomiera.
Liérganes, which has been recognised as 'Uno de los Pueblos Mas Bonitos de Espana' since 2016, sits on the Rio Miera at the foot of the two small hills of Marimón and Cotillamón. I picked it out as a place to stop because I had read that it was one of the pretty little towns of Spain and so it proved to be. It is a small quaint village and we paused there for both breakfast and lunch.
A word of warning before I continue – Don't be tempted to buy the local delicacy known as 'Chocolate with Churros'. You'll see it advertised everywhere. I'm not sure what we were expecting when we ordered them but it certainly wasn't that which arrived at our table – a cup of hot cocolate and a few doughnut sticks! I'll let you know.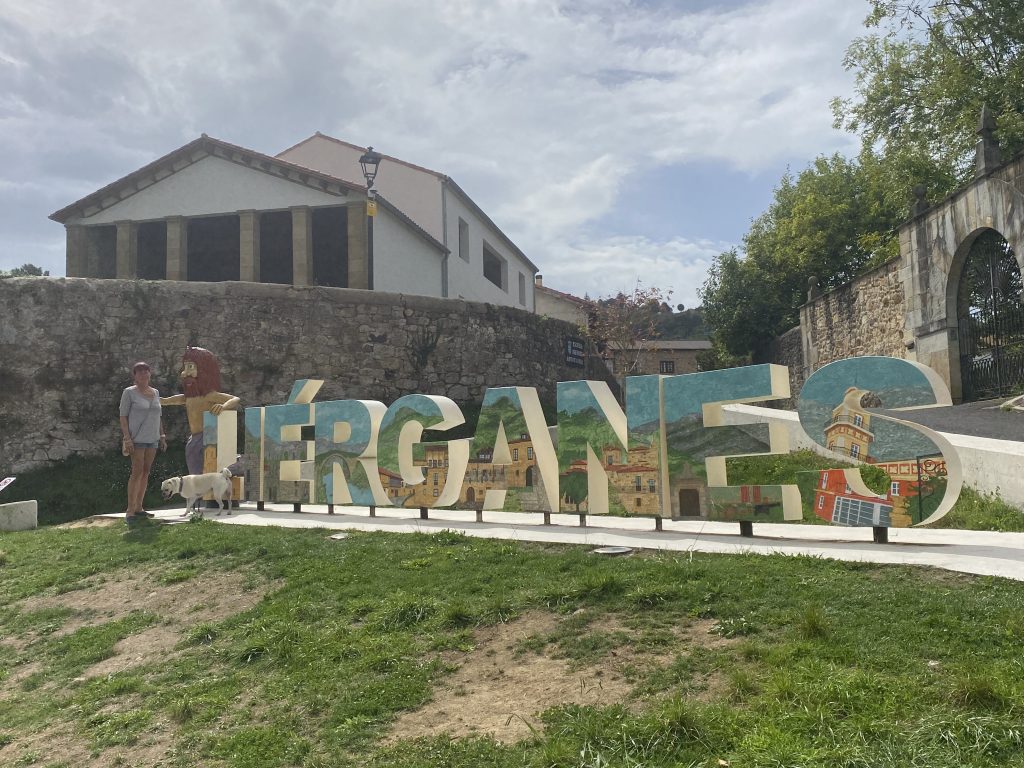 Lierganes is perhaps most famous for having been the home of the legendary "Fishman of Lierganes". The legend goes that in 1674, a young man from Lierganes by the name of Francisco de la Vega Casar, who was working in Santander at the time, went swimming with friends in the Bay of Biscay. He was an excellent swimmer but the current caught him and he was sucked out to sea. Five years later near Cadiz on totally the other side of Spain a man was found in the sea with what looked like fish scales on his chest and back. He was half out of his mind and unable to talk except for one word -'Lierganes'. Someone recognised that word as the name of a town in Cantabria and he was brought back to the town but, when a few kilometres away, he was told to lead the way. It seems he made his way directly to a house where his mother and three brothers lived and, even after 5 years, they all recognised him. The Fishman was left to live with his family although, he kept an odd lifestyle. He kept to himself, rarely wore any clothes, had strange eating habits (sometimes going a week without eating any food) and he never recovered the ability to speak more than a handful of words. One day, after nine years back in the village, he returned to the coast for a swim and was never seen again.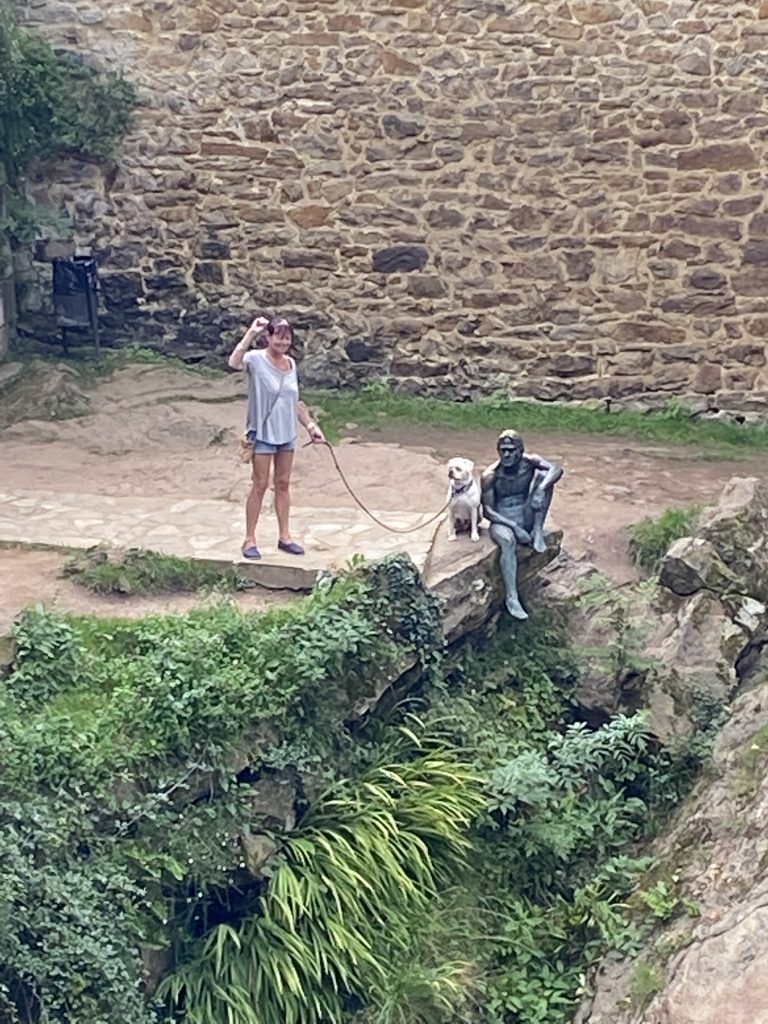 I read that Lierganes is "tucked away in a lush green valley". I couldn't agree more. Even after the recent drought and with the Rio Miera almost dried up, you can see from the photos below how green the area remains…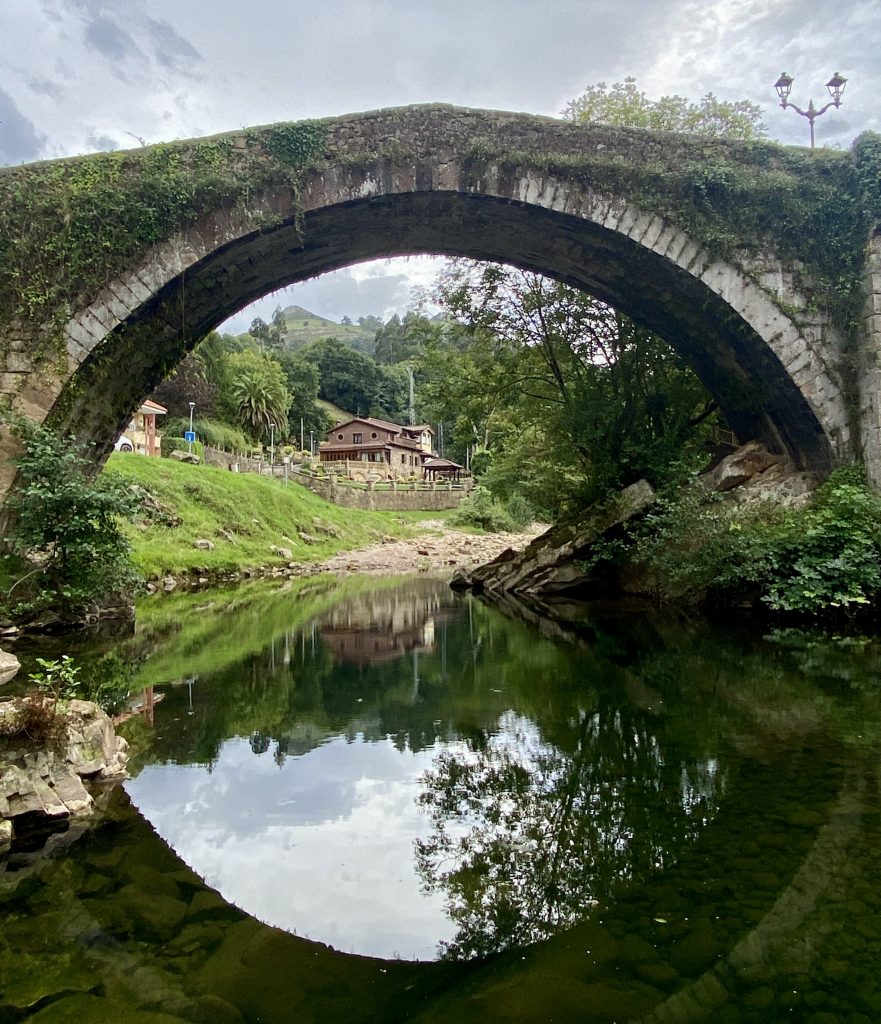 Any visitor to Lierganes will be impressed by the "Donkey Tail Cactus" which is grown throughout the town. The originals would have been brought back from Mexico many years ago but they seem to have taken to the Cantabrian climate. They are everywhere. Now I have to figure out how to stop Vanya buying any?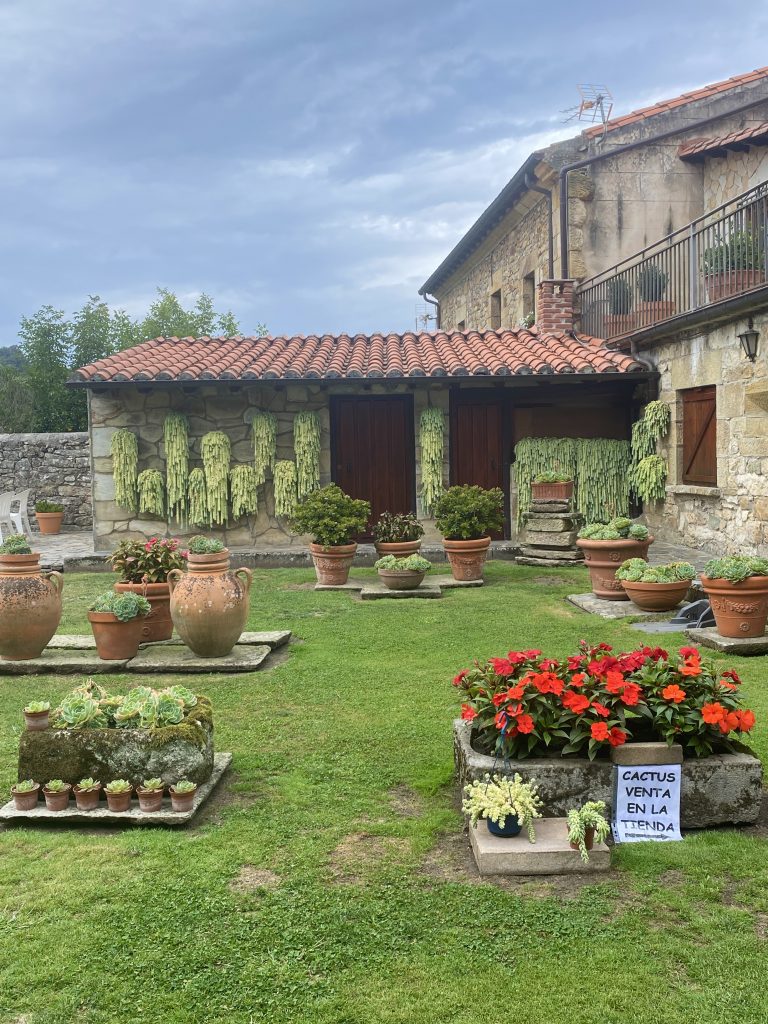 We enjoyed our brief visit to Lierganes. It doesn't offer enough to warrant an overnight stay but it serves as an admirable gateway to our next port of call, somewhere in the Valles Pasiegos.