Vanya found a very interesting boutique hotel in the small village of Cuzcurrita de Rio Tiron in La Rioja Region. We decided to treat ourselves there but, on the way, stopped off for lunch in Miranda de Ebro. Miranda de Ebro is the place with which Haro started the wine fight all those years ago (see earlier Haro blog).
It is a now large industrial city (chemicals) on the banks of the River Ebro with a population of 40,000+. In the limited time available to us (we were both keen to get to Cuzcurrita) we were never going to get to see much of the place and so settled for a short walk around the old town and lunch on the main square.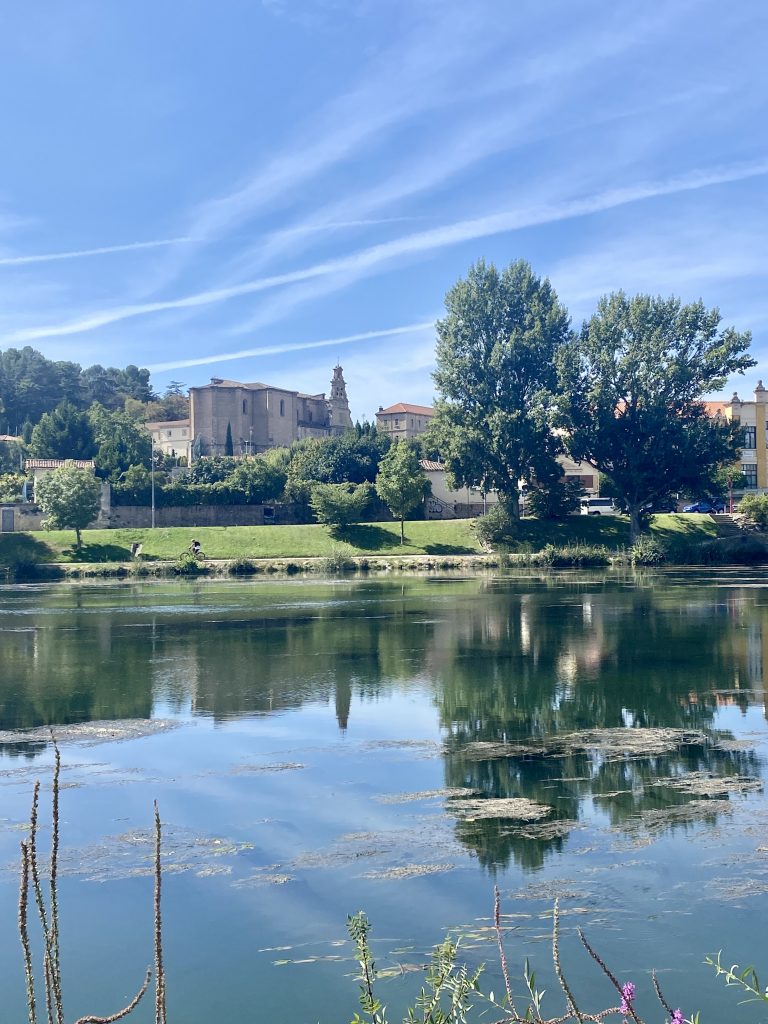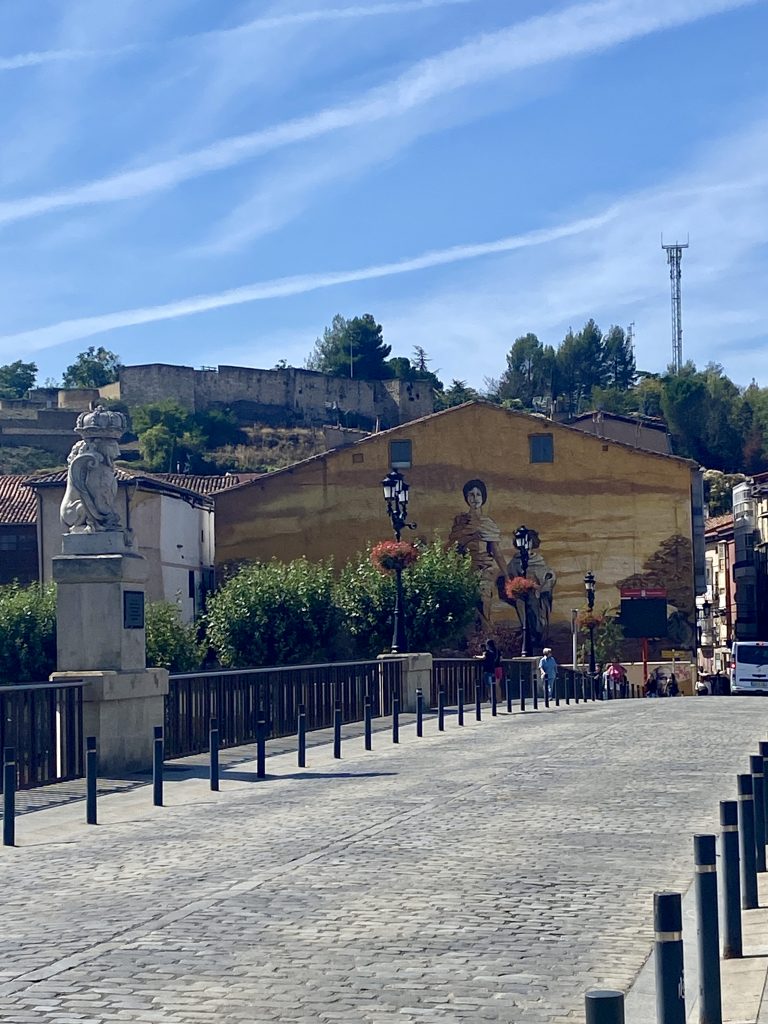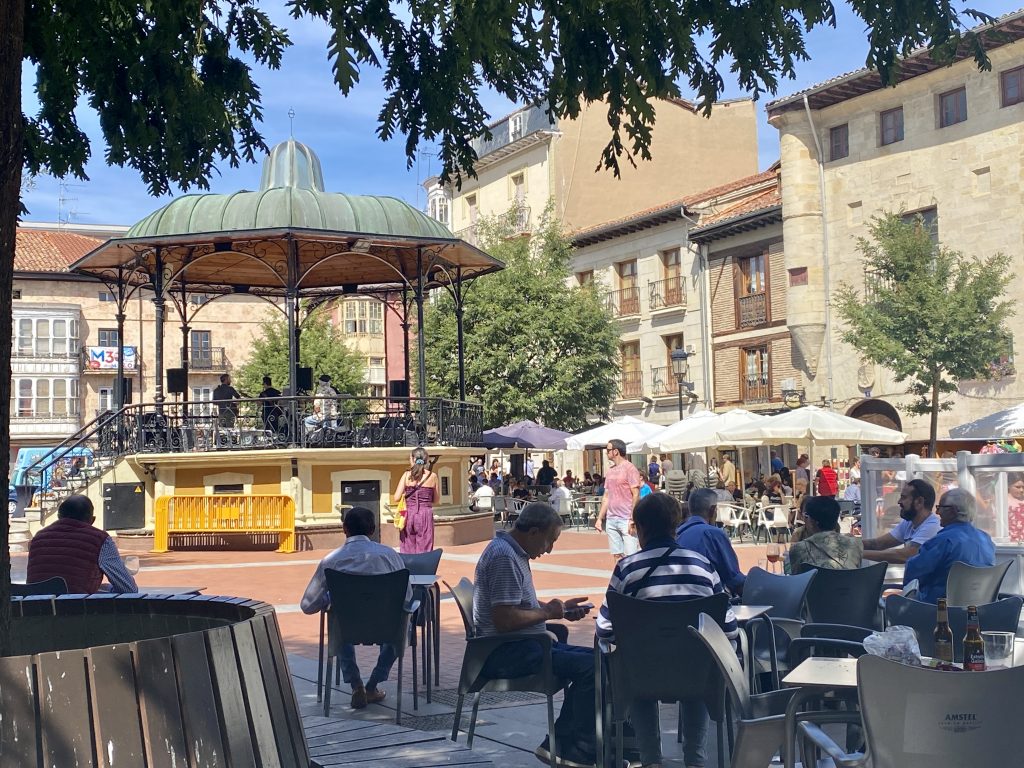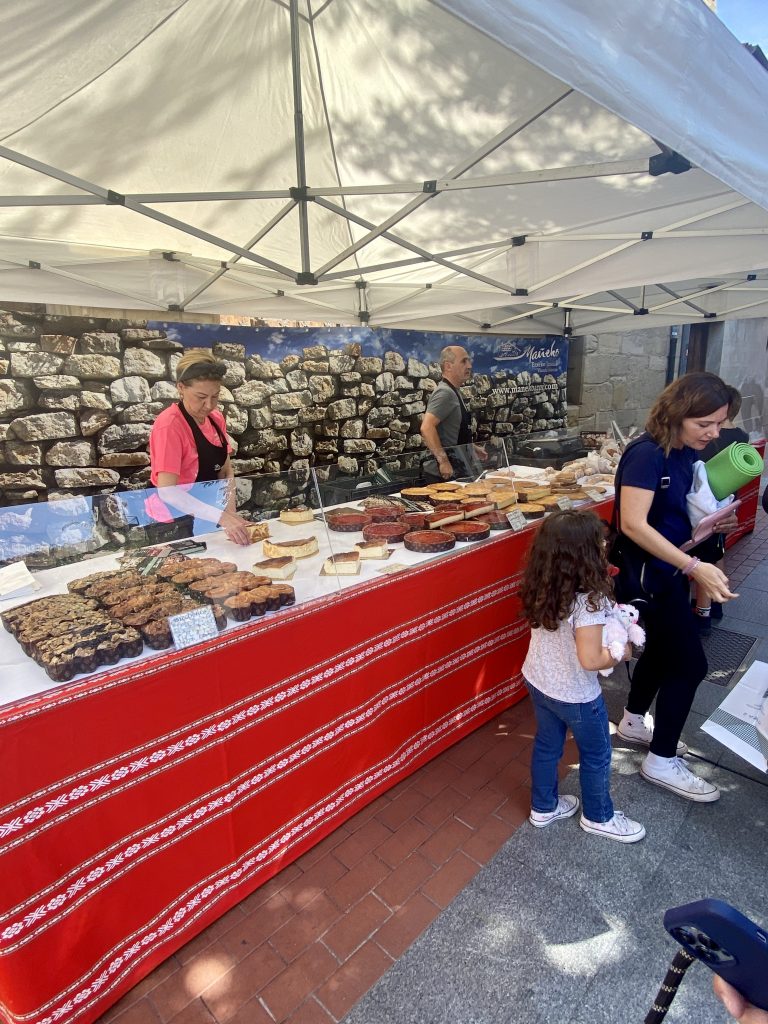 We stayed long enough for a light lunch, a brief stroll around the (small) old town and then it was back across the Carlos III Bridge to the Van. Cuzcurrita de Rio Tiron beckoned.