With just a few days to go before we were to board our ferry for the trip home (Bilbao to Portsmouth) we headed north to the Bay of Biscay and the small town of Colindres. Vanya had found a nice campsite on the outskirts of Colindres (Camping Playa del Regaton) which is situated on the edge of a National Park and would serve us well for a couple of days. We had things to do. Firstly and most importantly we needed to get the dogs seen by a vet (UK rules require that the dogs must have tapeworm tablets administered by a Vet shortly before their return to the UK) and a vet in Colindres had agreed to do the necessary for just 20 euros. Secondly, there was a fiesta on in nearby Laredo for much of the week and we were not going to miss out on that although it would have to be special to top the one we experienced in Puebla de Sanabria. Thirdly, there's a hike in nearby Santona (just a short bus ride from Colindres) that I was keen to do.
The drive back to the coast through La Rioja was beautiful….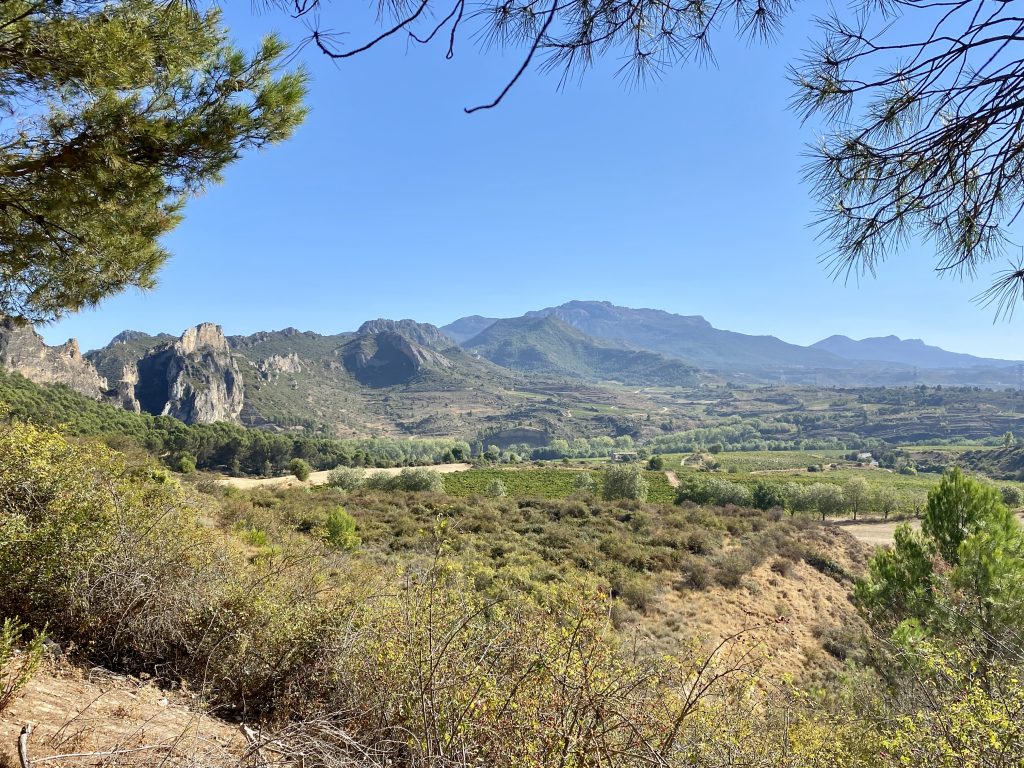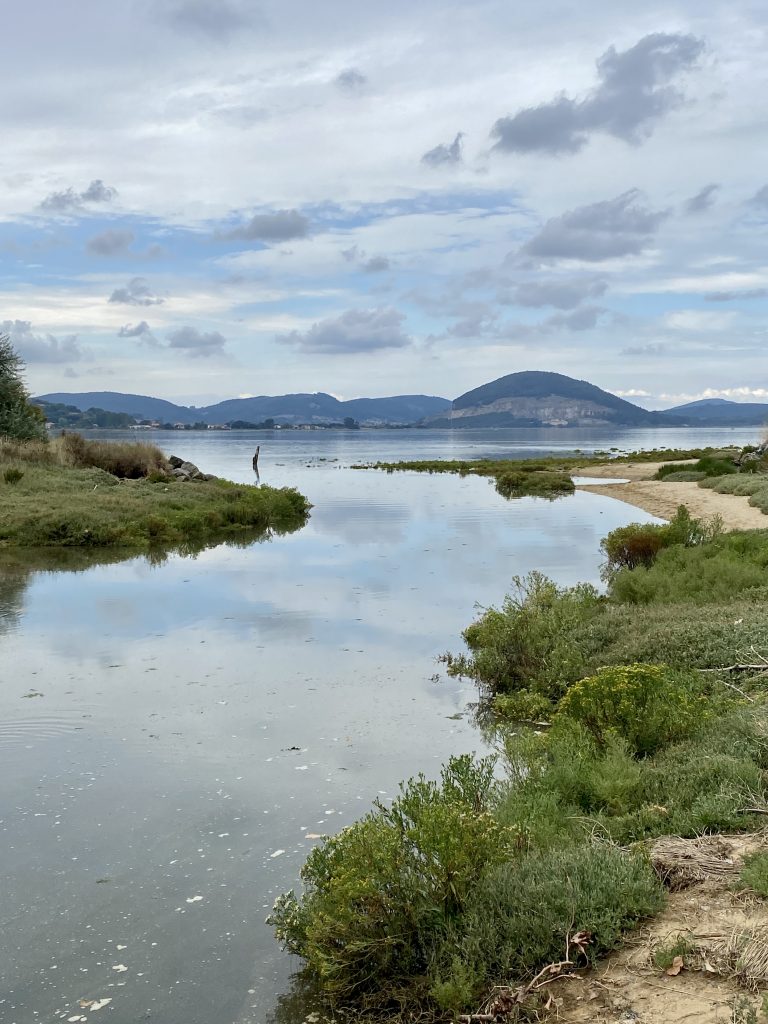 Colindres is not a pretty town and there is little of interest there but the walk from the campsite along the Rio Tetro estuary was enjoyable enough and the town is well placed from which to visit a fair few beautiful and/or interesting places. Several UNESCO World Heritage Sites are to be found in this part of Cantabria. There's also a wetlands bird sanctuary (now a National Park); a number of stunning beaches, including Laredo's La Salve and Santona's Berria Beach (sometimes referred to as Playa de San Martin) and; the nearby towns of Laredo, Santona and Liendo are all worth visiting.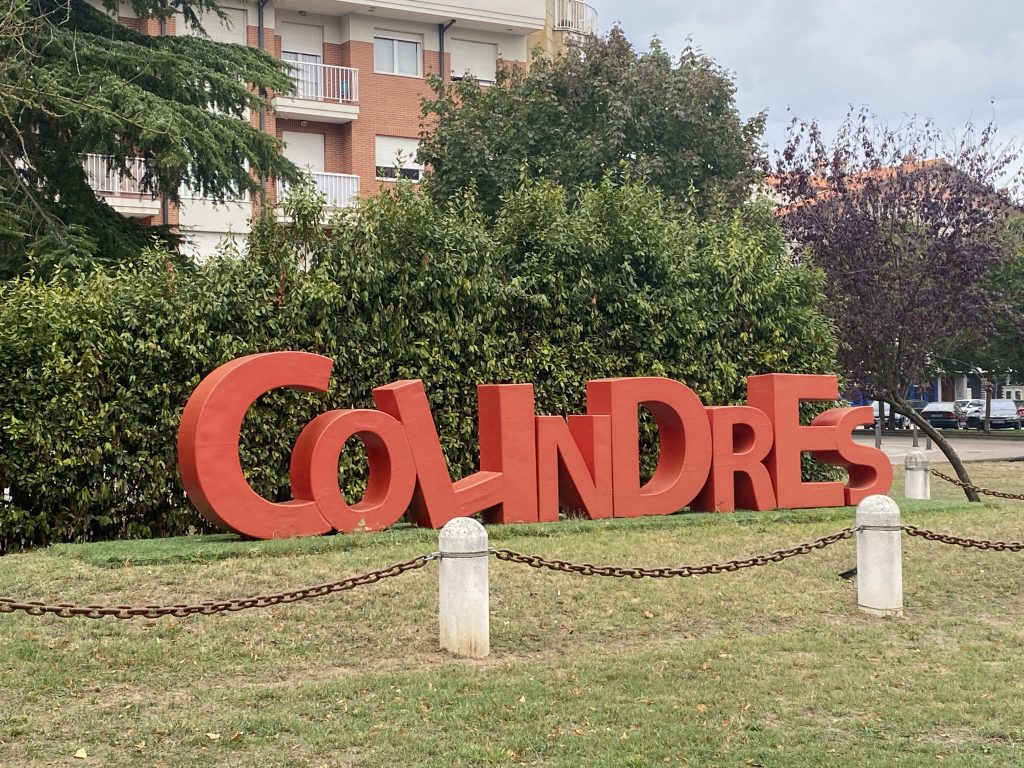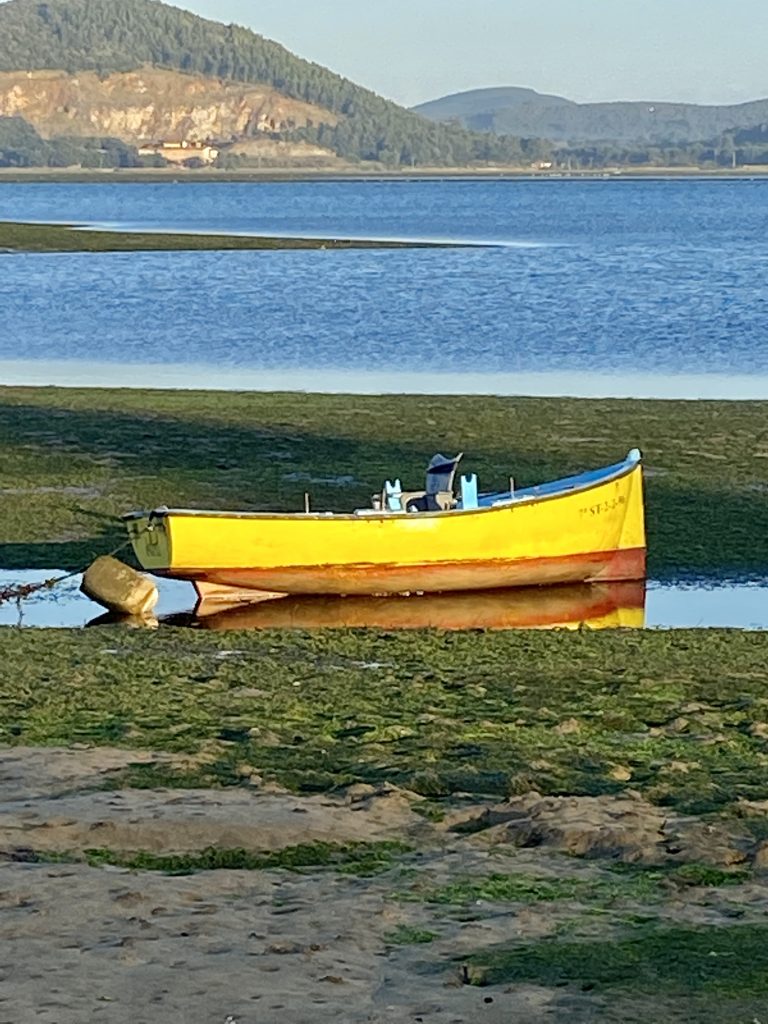 During this tour, I was able to visit Laredo (a couple of times) and Santona. To get to Santona I took a bus from Colindres but next time I would be inclined to try the Laredo – Santona ferry.