Our next overnight stop was Camping Main Spessart Park in the small town of Triefenstein in the Lower Franconia area of Bayern Region. Following the model in Saarburg we intended using Triefenstein as a base from which to visit a couple of places in the Lower Franconia area namely Miltenberg and Burgstadt.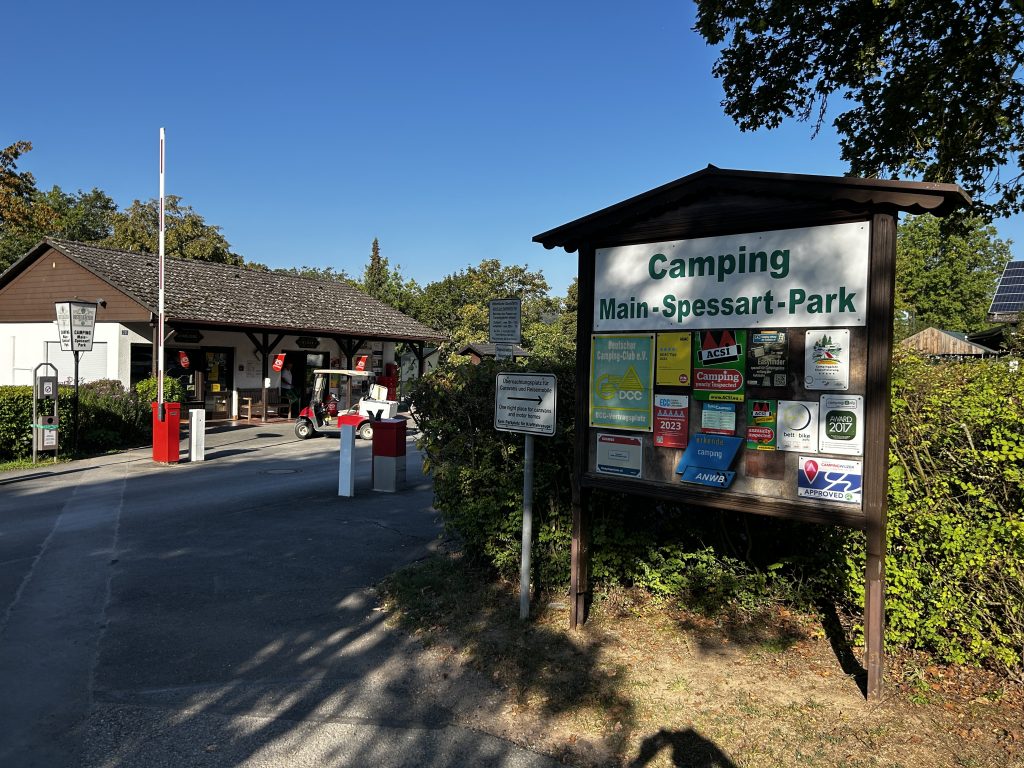 Starting with Triefenstein itself, there's not a great deal to see in the immediate area. Yes, there's the 12th century Kloster Triefenstein Monastery just outside the town but it is not generally open to the public and I wasn't going to walk up there from the campsite just to wander it's grounds (always assuming the public are allowed entrance into the grounds). There is also a small market square containing an obelisk dedicated to the Holy Trinity, the Dreifaltigkeutssaule, (which was inspired by similar monuments in Austria at Wien and Bayern) and; there is the Parish Church of Sankt Jacobus to see. Perhaps most interesting, there is a fresco on a nearby house commemorating Napoleon's crossing of the Main on his way to Russia in 1812. It seems Napoleon's army built a pontoon bridge nearby and he stayed overnight in the town.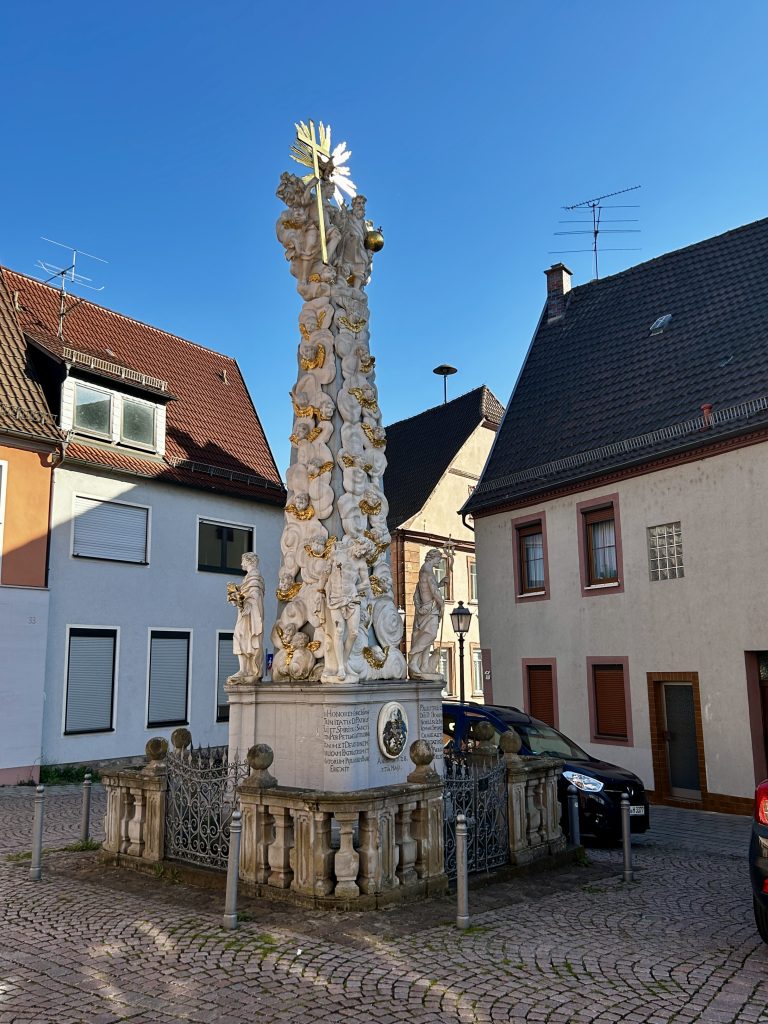 Except for it's impressive little Edeka supermarket, that is about it so far as Triefenstein is concerned but we didn't expect a great deal and, as I said earlier, we intended using the town as a base from which to explore other parts of Lower Franconia. We would start the next day with Miltenberg and possibly Burgstadt.