Today was always going to be a chill day and so it proved. The morning and early afternoon were about enjoying a late (light) breakfast (while the busload of Chinese tourists who arrived at the hotel late last night finished their breakfast and checked out); then ambling into Dubrovnik Old Town for a walk around the city walls and lanes and; finally, a few beers and some lunch in a seaside tavern while watching the world go by. Late afternoon was about ambling back to the hotel; then going for a swim in the pool and; finally, a one hour massage which was scheduled for 5pm. Tonight, I don't know yet.
To start with I was ambivalent about walking the walls. However, by the time I reached the Old Town, the streets were packed with tourists and the comparatively empty walls suddenly looked very appealing.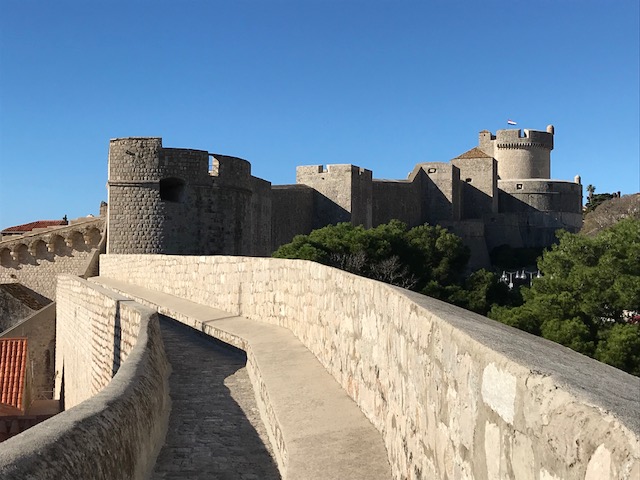 Walls were empty and there are 2 km of them. That's Fort Minceta in the first photo. 
So, what about Dubrovnik? Three thoughts come immediately to mind. Firstly, it's a tourist destination where the majority of locals have sold up and/or converted their property for tourist purposes – less than 500 people now permanently reside in the Old Town and as a consequence, whilst there is much to look at, the place seems to have little or no soul. Secondly, it's very busy – in the summer it will become packed not least because the med cruises alone will bring in another 1 million plus tourists and I was told yesterday that the city is once again considering capping the number of people who will be able to enter the Old Town at any given time. Thirdly, it's expensive – even out of season the prices in the Old Town are ridiculously high (e.g. 20 euros to walk around the city walls and a further 17 euros if you want to go into the city wall museum and; you'll find it difficult to get a small beer for less than 5 euros).
On the other hand, it is one of the most magnificent medieval walled cities anywhere in the world with the most amazing views out to sea and, for the last two days, the most magnificent sunsets I have ever seen. The Old Town is wholly pedestrianised, packed solid with charming lanes and intriguing old buildings and museums and I could spend hours walking around. Indeed, I must have walked the "Stradun", the main thoroughfare of the Old Town, eight times today because I didn't want to miss anything. Having said that, it's the kind of place I would be equally happy just sitting in the sun with a beer or wine, gazing out to sea. I did that too for a good hour.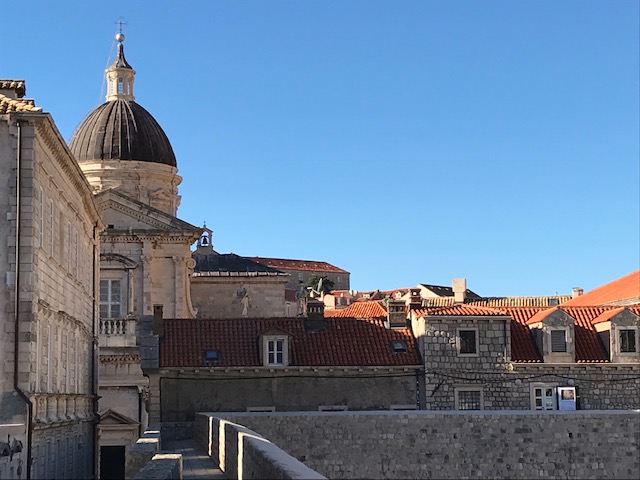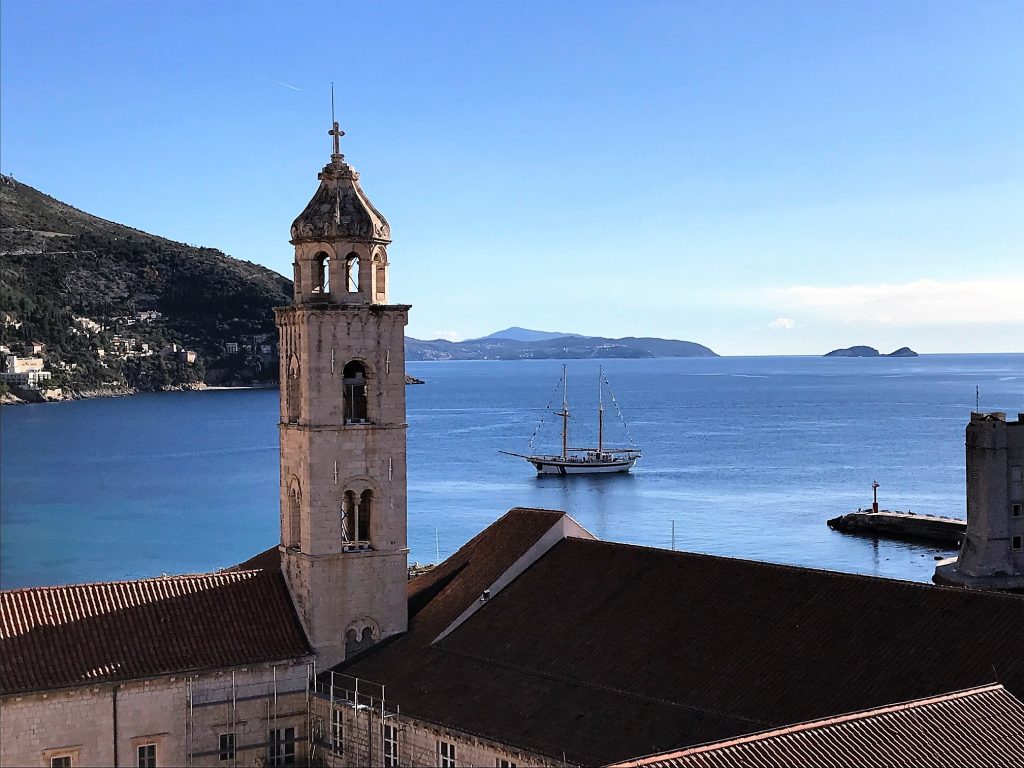 Views were stunning
I think it is the kind of place you have to make your own mind up about. So far as I am concerned, two more thoughts come to mind – Dazzling and Bewitching.
I've been told about a place further south, in Montenegro, called Kotor. It is supposed to be like Dubrovnik but without the tourists. Now that has to be worth a visit.