I really like Split. Indeed, up until half way through breakfast this morning I was undecided as to whether to move on or stay another day. The other options were a 140 mile drive down to Dubrovnik (mostly motorway and could be done in a little over 2 hours) or, a ferry across to Ancona in the Marche Region of Italy (I have to get real and start looking for a house sometime) or, a hop across the border into Bosnia. Bosnia won. I'd like to see Sarajevo but if there's too much snow in the mountains I'll settle for Mostar and Blagaj, weather permitting.
Before I left Croatia there was time for both a last stroll around the bay at Stobrec and an hour or two up at Klis (pronounced Cleese, as in John Cleese) which is only a 25 minute drive from Split.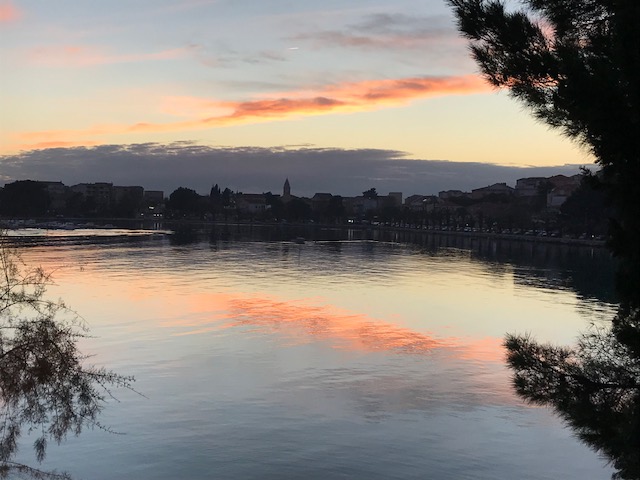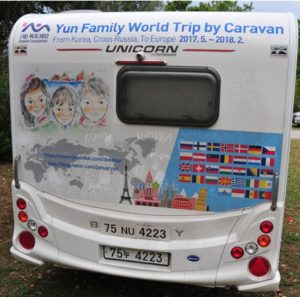 Last night's view of Stobrec from the campsite bar. Upon leaving the bar I met a Mrs Yun from South Korea who with her husband are taking their 3 children on an extended caravan tour of Europe via Russia. They started last May with ferries from South Korea to Japan and then Russia but have since driven across Russia and all around Europe (with the Isle of Skye being their favourite). Good for them. Pil sung!
The visit to Klis was all about a trip to the hillside fortress of Klis which holds a spectacular position high up in the rock face overlooking Split and much of the Dalmatian Coast. The fortress is steeped in history and dates back to at least the 7th Century, changing hands countless times in numerous wars but it is now probably best known as having been the setting for Mereen, one of the three great city states captured by Daenerys Targaryen (she who is "Queen of Mereen, Mother of Dragons, Khaleesi of the Great Grass Sea, etc") in the TV series of "Game of Thrones".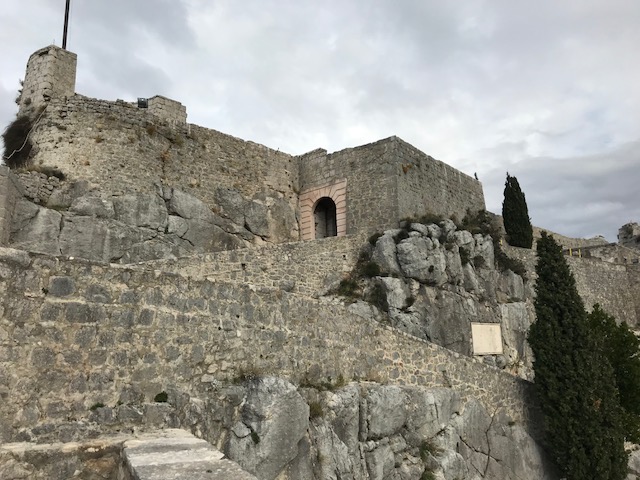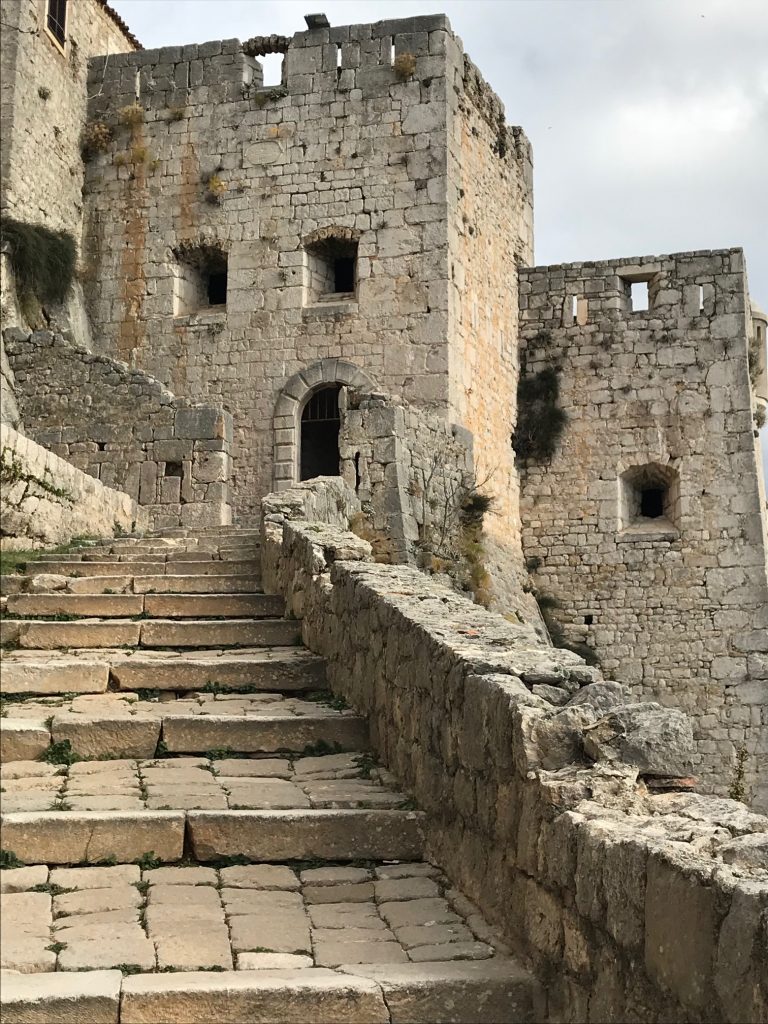 I believe the views in the first two photos figured prominently in Game of Thrones.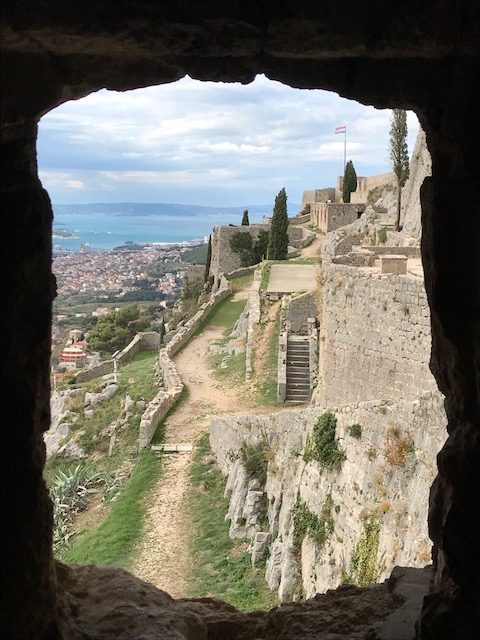 I seem to have developed a thing about taking photos through windows. Some of the views (drops) were amazing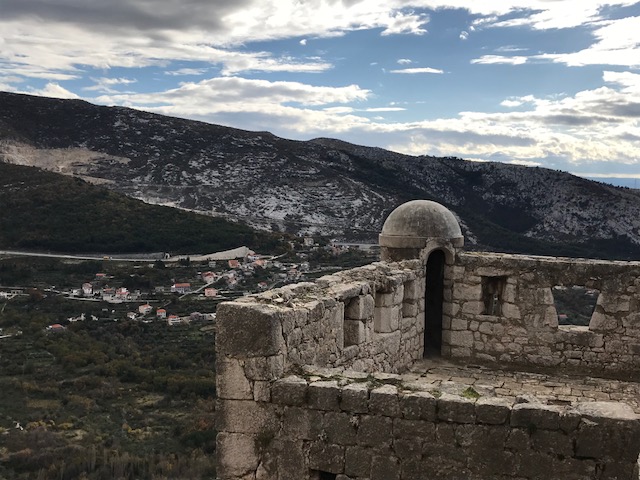 In the second photo, Split can be seen in the distance
Crossing the border into Bosnia was a straight forward affair although once again the Croatian authorities (and those in Bosnia too) was very thorough in terms of checking passports. At the crossing I had to buy additional motor insurance (it seems British insurance companies rarely extend their cover to Bosnia) but it took no more than 5 minutes and cost just 20 euros. I had been told previously that it's best not to enquire about the extent of the insurance cover; so I didn't. At least I remain legal.
Bosnian roads do not look that good (and feel even worse) and the motorway to Mostar that I joined at the border crossing petered out quite literally in less time than it took me to pay the toll money. It was hardly worth joining the motorway but this is a poor country that never received the investment that Croatia once did from the West. I'm looking forward to this part of the tour but I suspect it will be very different from all of the other places visited so far.
More about Bosnia over the next couple of days. Right now I am checking into Mostar's second finest hotel (the best hotel cannot accommodate the Van) with a view to spoiling myself again. Bath, pool, sauna, massage…