Before yesterday's bad weather complicated matters, my plan was to use Sibenik as a base for exploring at least some of the Krka National Park. I thought that plan had gone out of the window. However, by pure chance the restaurant I parked up at last night, in the hamlet of Lozovac, is about as close to the National Park as could be. It is at the Park's southernmost point, near the "Skradinski but" (i.e. the Skradinski waterfalls).
I was the only customer in the restaurant last night (it's more of a small family run taverna really) and with the owner Zoran having gone to a great deal of trouble to cook me his speciality dish (a kind of veal and tomato stew which I confess was very, very tasty) and insisting I taste his own locally produced red wine (which, regretably, was as bad as the stew was good) it was difficult for me to retire as early as I wanted to; so it was a late start this morning.
Today was going to be about orientating myself and leaving the Park until tomorrow but you know how things change. I set off in the direction of what I was told is an abandoned aluminium smelter plant. If so, it is the oddest aluminium smelter plant I have ever seen (and I have seen a few) but, I digress…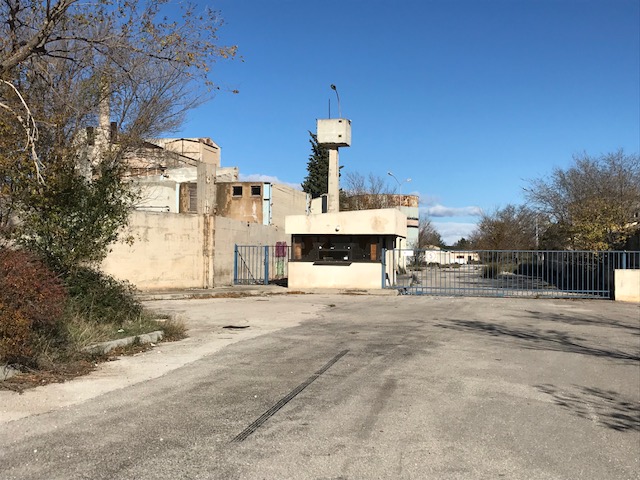 The "aluminium smelter plant"…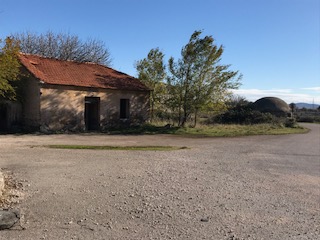 …complete with military pill boxes
…behind the "aluminium smelter plant" was a great view of what I assumed was the Krka River. I made my way down to the river and before I knew it I was in the National Park and very close to the Skradinski buk.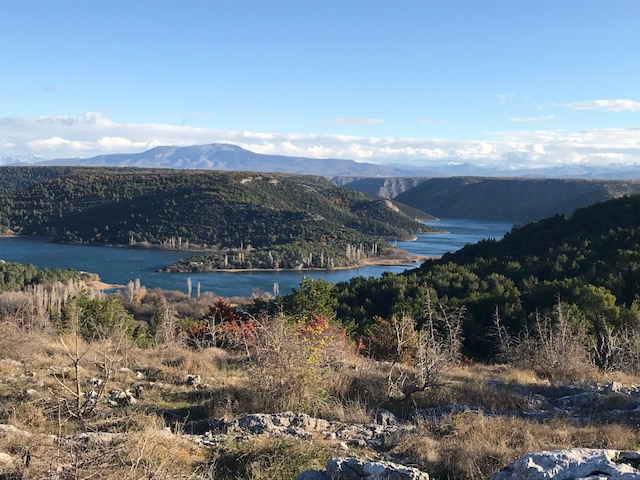 That view is worth exploring – all I have to do is make my way down to the river
And what a Park this is if these waterfalls are anything to go by. I took a number of videos too and one of them is posted on Facebook. I really do need to add a widget to this website that will allow me to post videos.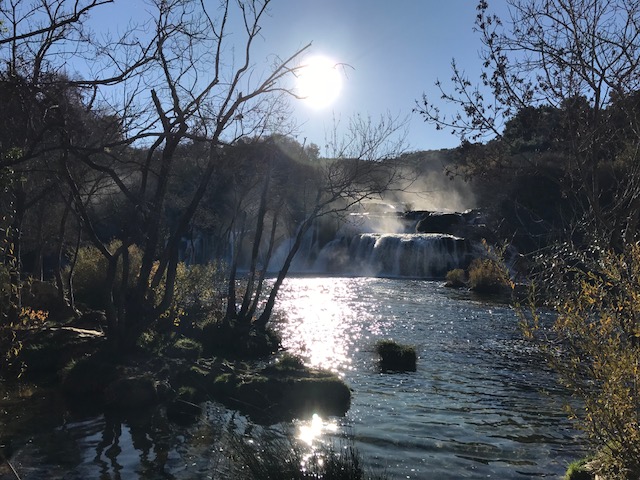 i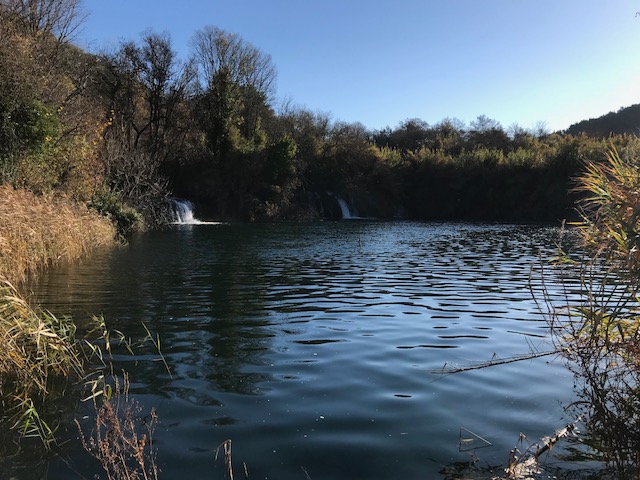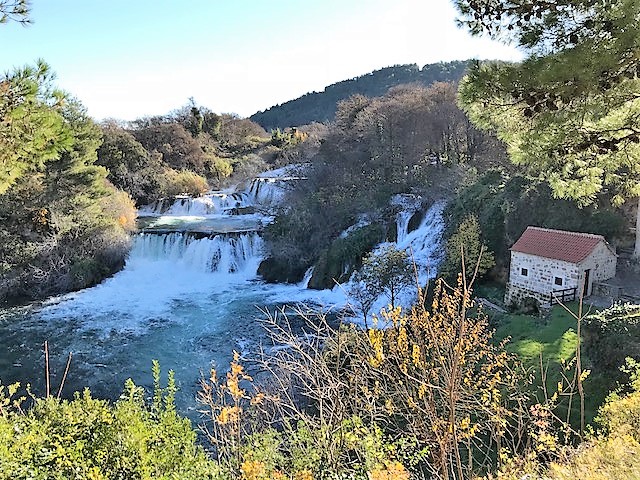 Chocolate Box Photo?
More about the park tomorrow. Zoran has prepared another of his specialities (and I'm already on the beer).