Saint Pierre en Port was to be our last overnight stop before we took the Shuttle from Calais back to the UK. It is a little further from Calais than I intended (just over 150 miles on mostly slow roads) but we were there for two nights and wanted a comfortable campsite (with a bar and restaurant) that was close to Fecamp, such that we could get the dogs seen by our usual vet. We settled on Huttopia Les Falaises.
We managed to get the dogs seen by the vet on our first day at Saint Pierre en Port (see previous blog on Fecamp), leaving another complete day to chill and/or explore the area. We filled that morning taking the dogs for walks and I spent the afternoon watching England's final Group D match against Samoa in the Rugby World Cup. 18-17 to England but what a scrappy performance. They may get through the next round but, thereafter, forget it.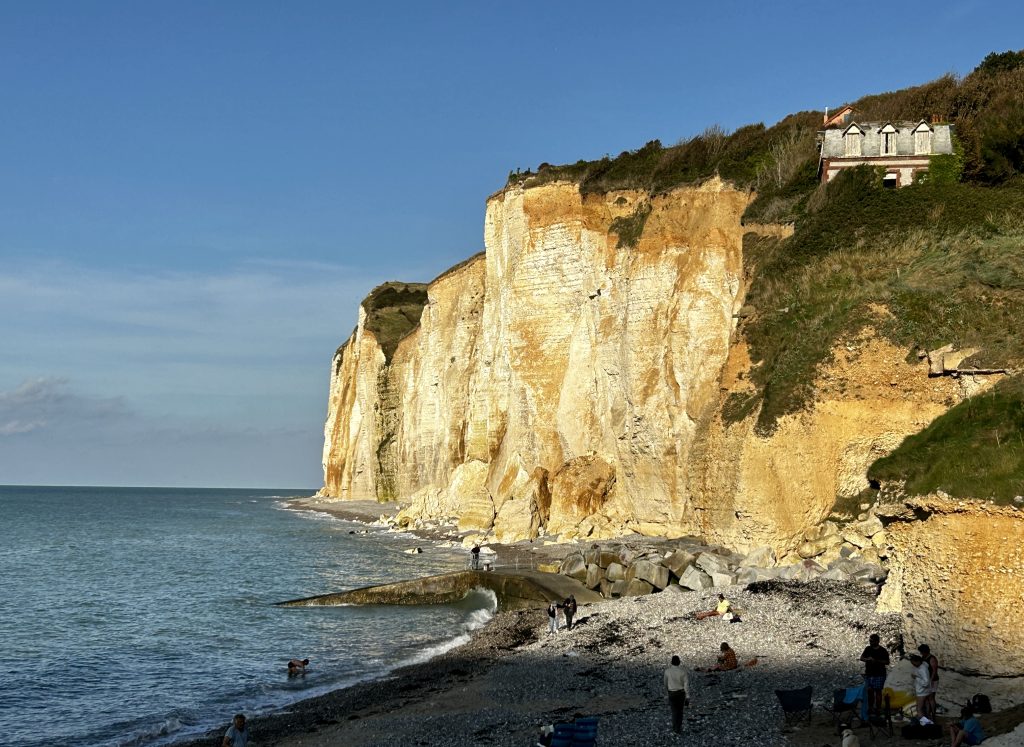 Saint Pierre en Port is a tiny village but it has all the basics; a bar restaurant (Le Saint Pierre), a small store, a boulangerie and a chemist. The little beach is a short but steep walk (some 300 metres) down through a gap in the cliffs. I was surprised by the number of locals swimming down there.
The camp site is perched at the top of the cliffs withy good views out to sea. It was taken over by the Huttopia chain some time within the last two years and they have totally renovated the place. It is spotlessly clean and has excellent facilities including a heated swimming pool. I suspect it would be expensive in the high season but ACSI discounts apply early in October and it proved very good value for money. This would be an excellent place to stay were we using the Newhaven – Dieppe ferry.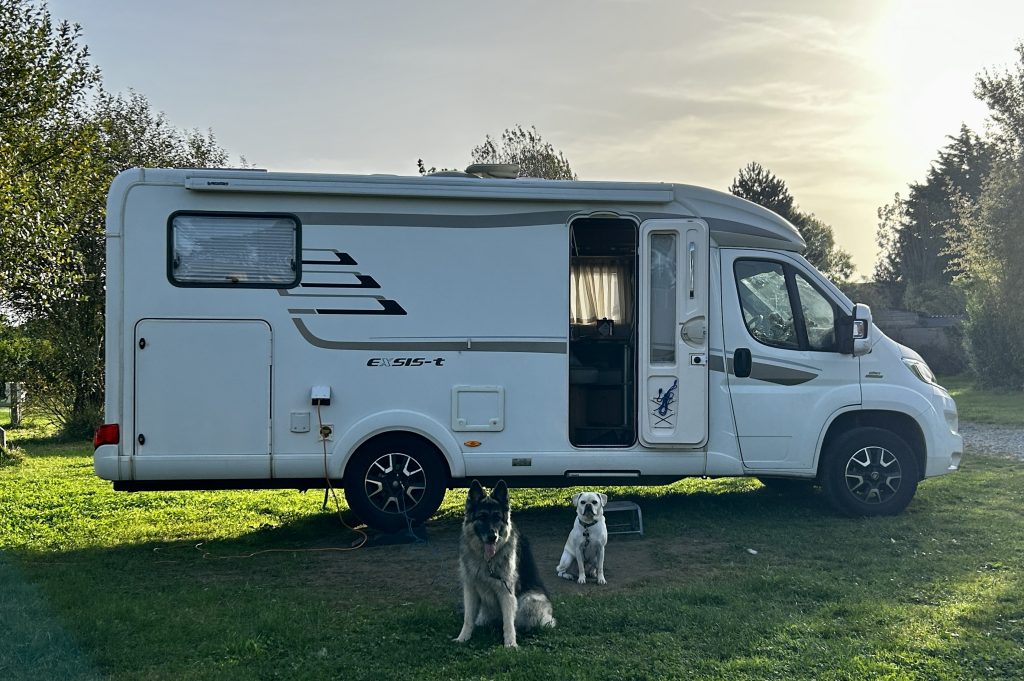 But that was it. Tour 8 ended the next day with us driving on to Le Shuttle at Calais and making our way back to Brighton. It was a relatively short tour; just 34 days because of Vanya's appointment with the orthopaedic surgeon but we packed a lot in again. Roll on the spring and Tour 9.