So I did it. I cycled from Colmar to Eguisheim.
More about Eguisheim in a moment (and the town is well worth a visit) but first some advice on getting there. Don't cycle it or, if you must cycle it, do not rely on the sat-nav in your vehicle for directions. Before setting off I committed the route on my "top of the range Pioneer system" in the Van to memory and left feeling quite confident that I knew where I was heading.  All went well to start with (the cycle paths in this part of France track most major roads and are fantastic) but then, after a really nice fast bit coasting downhill round a bend and bombing along a wholly empty right hand lane I realised I was travelling along the hard shoulder of the motorway to Strasbourg. It was a very sheepish me that dismounted and walked back along the motorway to find an alternative route. I'll probably figure prominently in the French equivalent of one of those "Cops" TV programmes where they show video from motorway camera. Oh well…
Eguisheim is a lovely place, renowned (at least locally) for it's fine wines and flowers. Flowers were not much in evidence (it is winter) but I tried a couple of "verre(s) vin blanc de la maison" and they were most enjoyable. It's not a big town but it is crammed with character as I think the photos will show:-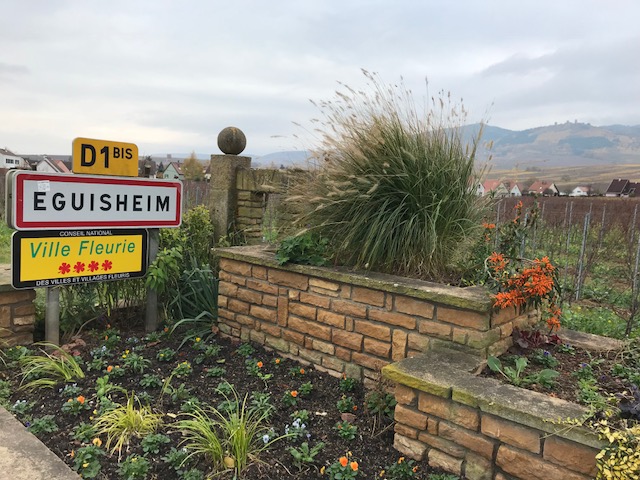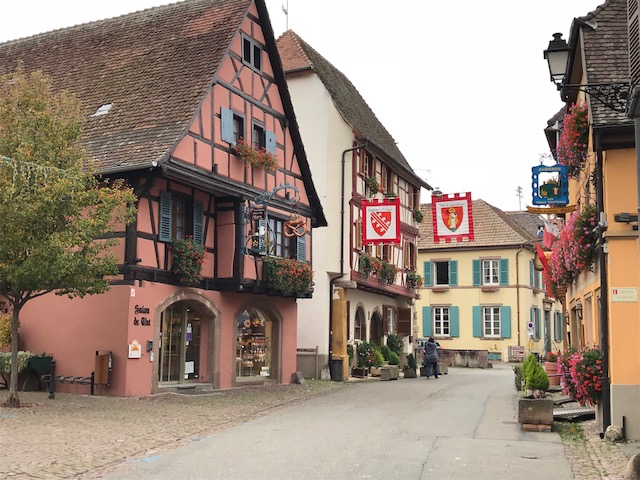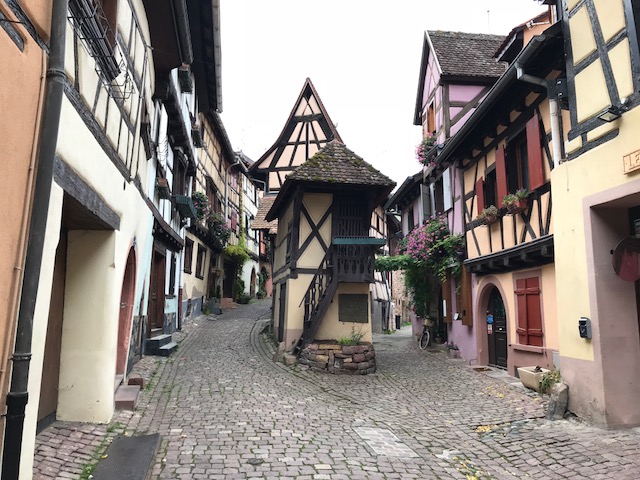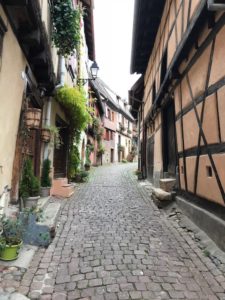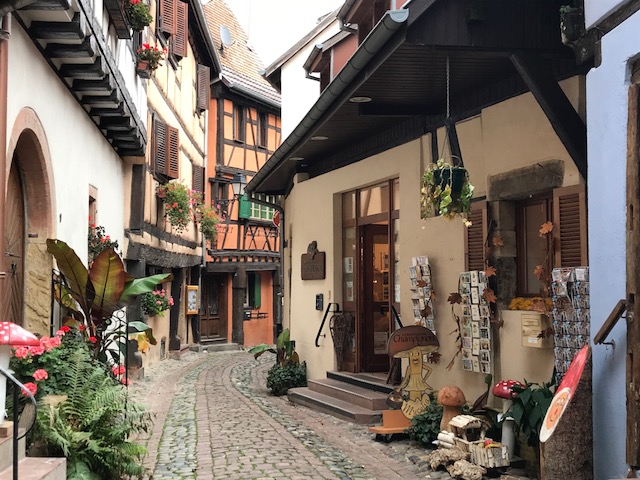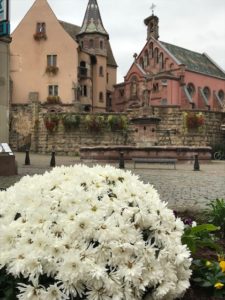 So there were a few flowers out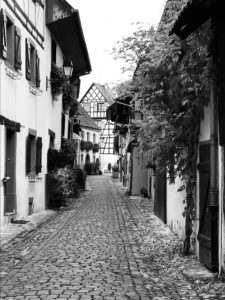 I took many black & white photos – it seems to work here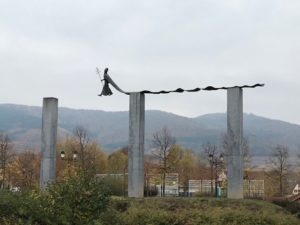 Needless to say, it is pretty much all pedestrianised. 
I won't talk about the cycle journey back. There was a railway line and lots of ploughed fields and, honestly, it's just a bad memory  but, it doesn't detract from the fact that the town of Eguisheim is magical (and it is so close to Colmar).