Staying in Colmar for a couple more days. I need some decent winter tyres for the Van and they cannot be delivered until Wednesday morning. There are worse places to be while waiting for winter tyres but I should have had this done while back in the UK waiting for the house to be sold. My schoolboy French really doesn't lend itself to a protracted conversation as to the merits of different winter tyres. At least the people at Best Drive Tyres didn't laugh but I'll not rest easy until I have seen exactly what it is I have ordered.
Tomorrow I am thinking of cycling (yes, cycling – they say you never forget how) to a place called Eguisheim, a few clicks from here. Eguisheim was recommended to me by a local guy I met today in the Irish Pub (of course there's an Irish pub here!) as being every bit as nice a place to visit as Colmar. Well, I think that is what he said – He couldn't speak English (and he was French, not Irish. Lol). Time will tell. I have to get to Eguisheim first without my sat-nav.
Meantime, a few more photos of Colmar:-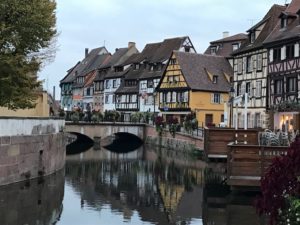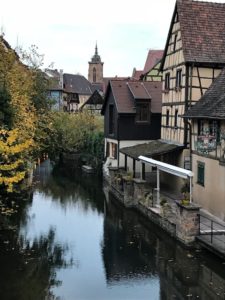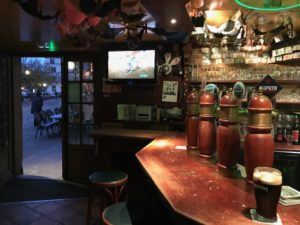 Inside the Irish Pub – that's my Murphy's on the bar.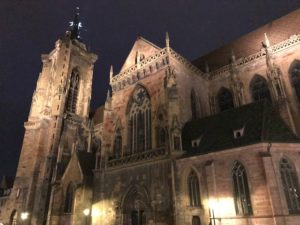 It was dark when I left the pub