Today was mostly about getting the winter tyres fitted (would you believe it cost 860 Euros !) and, thereafter, travelling to Zurich for a reunion with a dear friend and her partner for dinner. The journey from Colmar took little more than two or three hours and I was soon parked up by the lake  in Zurich and then trekking and using the local tram service across the city  for our reunion but, more about that and Zurich later.
Colmar (and Eguisheim) was great and it wouldn't be right to move on from such a charasmatic town without leaving a couple more photos (and a copy of a striking painting by the Baron Francois Pascal Gerard) that reflect some of the more  cultural aspects of the place. As you well know, this trip of mine  isn't just about drink, food and pretty sights and/or sites…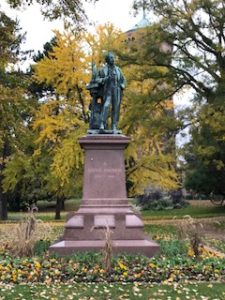 Frederic August Bartholdi, a French sculptor born in Colmar renowned for designing "Liberty Enlightening the World" aka "The Statue of Liberty".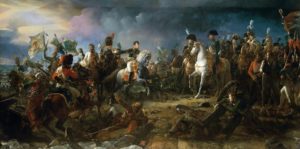 Another famous son of Colmar was the Napoleonic General Count Jean Rapp who is shown in a painting by Francois Gerard presenting the captured Prince Repnin-Volkonsky to Napoleon during the Battle of Austerlitz.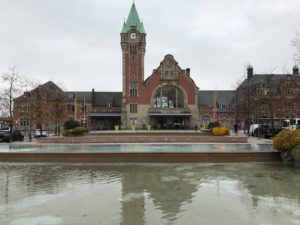 Colmar Railway Station – I only show this because I passed it on the way to Eguisheim and it reminded me of the railway station in Gdansk, Poland.
Zurich tomorrow.