I left Sestri Levante intending to make one further halt in Italy, 120 miles away in San Remo, either for a late lunch or even to overnight depending on what San Remo has to offer. After a straight forward journey in wonderful sunshine I arrived in San Remo as a thunderstorm started. When moments later it started to hail, I set off towards my fall back destination, Monaco. It was snowing as I drove through Monaco and I didn't even pause for a coffee – do you blame me?
Into France, past Nice and Cannes where there was heavy rain, westward towards the blue sky. I even passed Antibes without stopping and that place was one to visit for the Absinthe alone. To get to my age and never have tasted Absinthe is not right.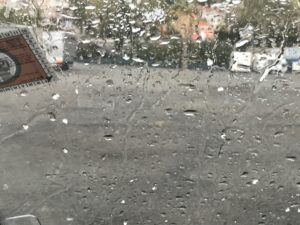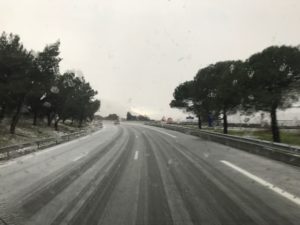 … San Remo and Monaco – I'll let you know. I remember the days in the Balkans and in Greece when I would simply move the Van to where the sun was expected to be
Anyway, I stopped at Taradeau in Provence, a town of less than 2,000 people, and there's nothing there to talk about (although the Provence countryside is beautiful and the people very friendly) except; the sun shone and I chilled for the best part of 2 days. I tell a lie – there was a Hyper U Supermarket and lots of other shops; probably the best range of foodstuffs I have seen in months. I grabbed a supermarket trolley and I was like a kid at Christmas.
The food that first night was tremendous. Lots of little hors d'oeuvres, a full plate of fresh prawns the size of small lobsters and then, best of all: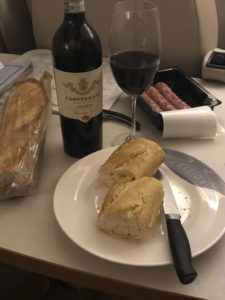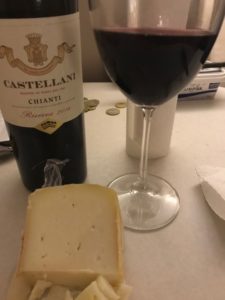 … Toulouse Sausage in a French Stick followed by Pecorino cheese with a fine Chianti Reserve
Nothing else to report because I have done nothing but sit outside in the sun. I head off to Avignon tomorrow.