The journey from Taradeau was fine (mostly motorway) until I reached the walled city of Avignon itself. The campsite I was heading for is just outside the walled city on the Ile de Barthelesse and my (not so) trusty sat-nav insisted on taking me through the walled city with all it's narrow lanes. It wouldn't have been so bad and I could perhaps have made it except that it was Wednesday and much of the city is closed to vehicles on a Wednesday (or at least on this particular Wednesday):
After driving around the narrow lanes for a while (using bus lanes when I ran out of road) I gave up on the sat-nav and followed my instinct (and a road sign) to the Ile de Barthelesse. For all it's smug superiority and foreign languages, the sat-nav cannot recognise the days of the week. Hah! One up to me.
Avignon is lovely. France is lovely.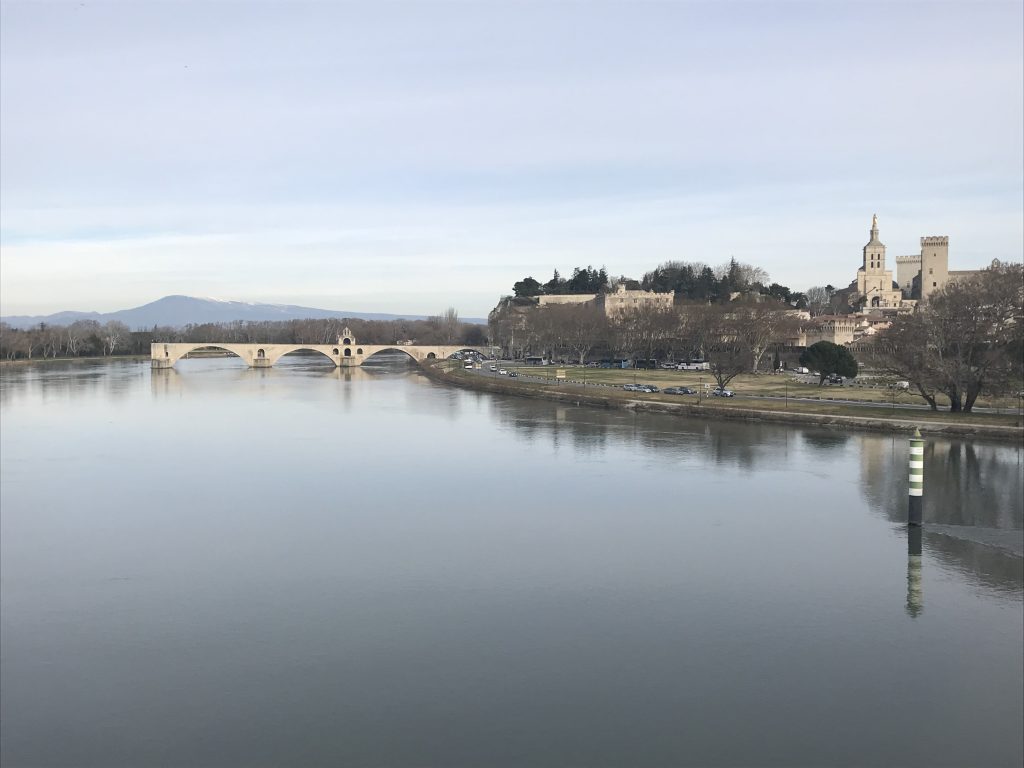 Avignon on the Rhone. The (part) bridge is the 12th Century Pont St Benezet (sometimes known as the Bridge of Abignon). 18 of it's 22 spans were washed away in the 17th Century and it has been left that way
Crossing over from the Ile de Barthelesse (using a more complete bridge), the most prominent of all the buildings in the old town are the two standing alongside each other on the Place du Palais; the Cathedral Notre Dame des Doms with it's guilded Virgin Mary  and the 14th Century Palais des Papes (another Unesco World Heritage Site) built to accommodate  the pope and his entourage after the newly elected pope Clement V chose to stay in his home country rather than move to the (then) wholly corrupt city of Rome: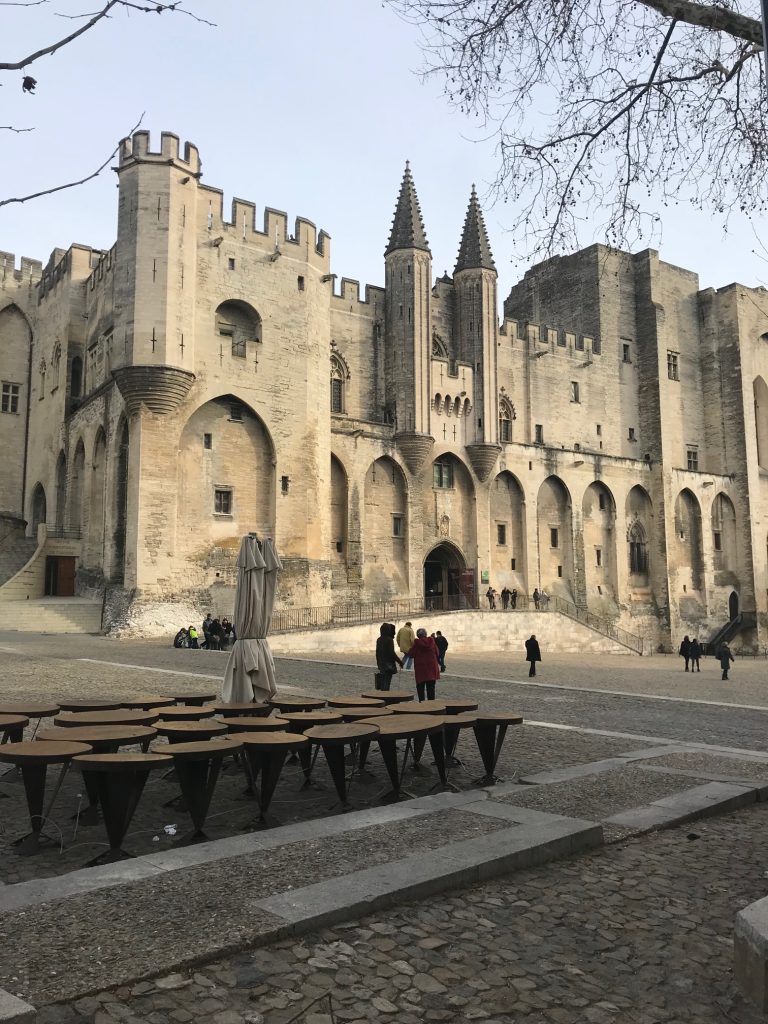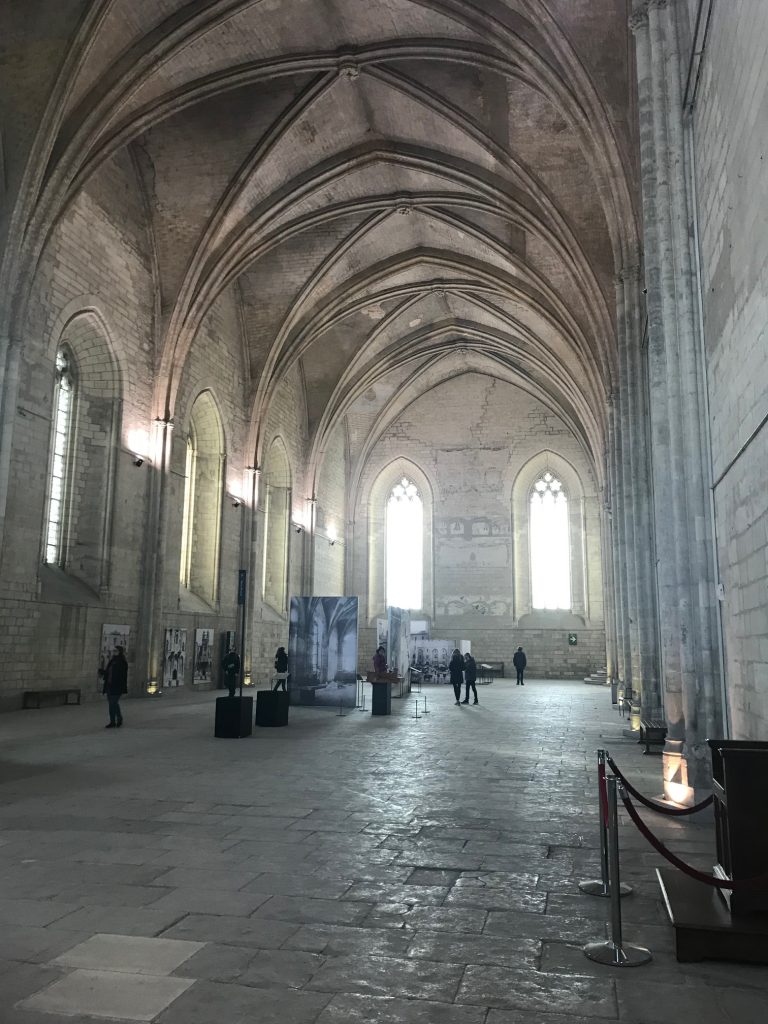 … above, the Palais des Papes (plural because a number of subsequent popes, another 6 I think, preferred Avignon to Rome) and, below, it's immediate neighbour the Cathedral of Notre Dame des Doms with the guilded Virgin Mary watching over Avignon…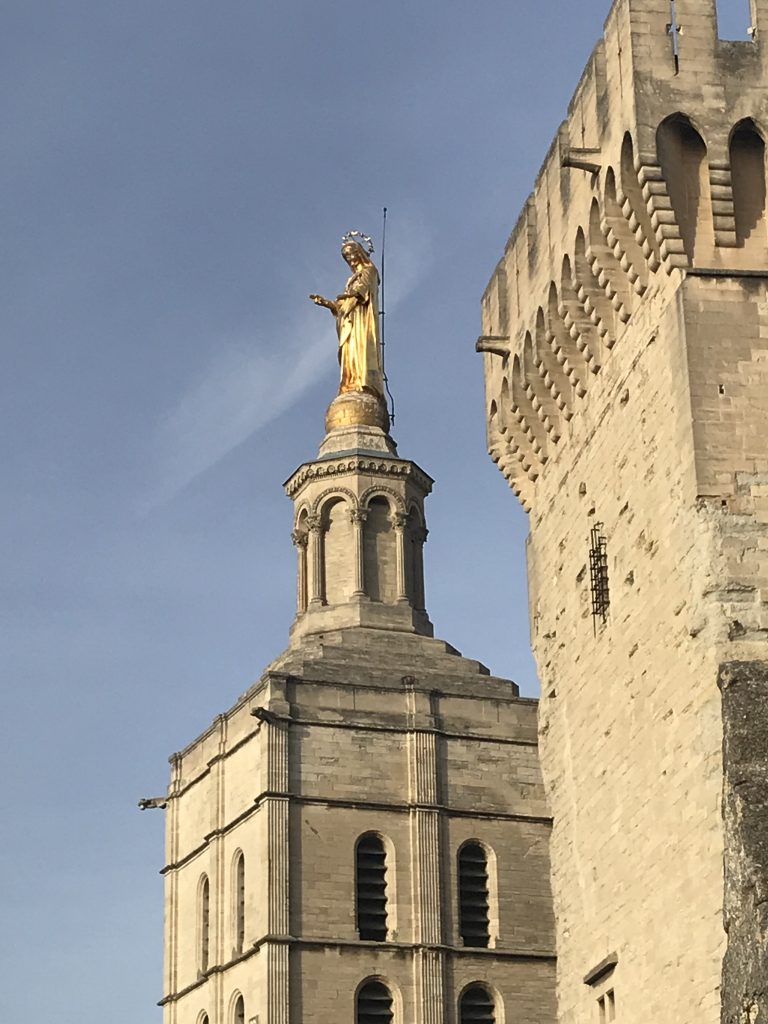 Views across the city from the Palais…
There are other impressive churches to see in Avignon; principal among them being the Basilique Saint Pierre d'Avignon, the Eglise St Didier and the Protestant St Martial Temple but I had seen enough churches in Italy to last a lifetime and the rest of my day in Avignon was spent perusing Les Halles (a large covered market with just about every food you could imagine – local chefs attend the market every Saturday morning and give free cookery lessons) and sitting outside a cafe doing what should be done when the sun is shining namely, drinking coffee and watching people go about their daily life. You can't beat it.
Having said that, I'm going to make an observation (in the form of a question). Has anyone ever had a decent cup of coffee in France?