Pausing only briefly in Heviz, we headed for Lenti, still in Zala County (named after the River Zala) but further west near the borders with Austria, Slovenia and Croatia. We were committed to going back to Austria at the weekend because our daughter Rohan would be travelling to Enzesfeld (and we were keen to both see her and pick up on where we left off with the Dedic family) but we had to keep our options open. Keszthely didn't make the same positive impression on Vanya as it did on me and she remained unsure about this part of Hungary. As it happened, we needn't have worried. Lenti proved a great place to visit and Vanya enjoyed it so much that our planned one night stopover was extended to three nights.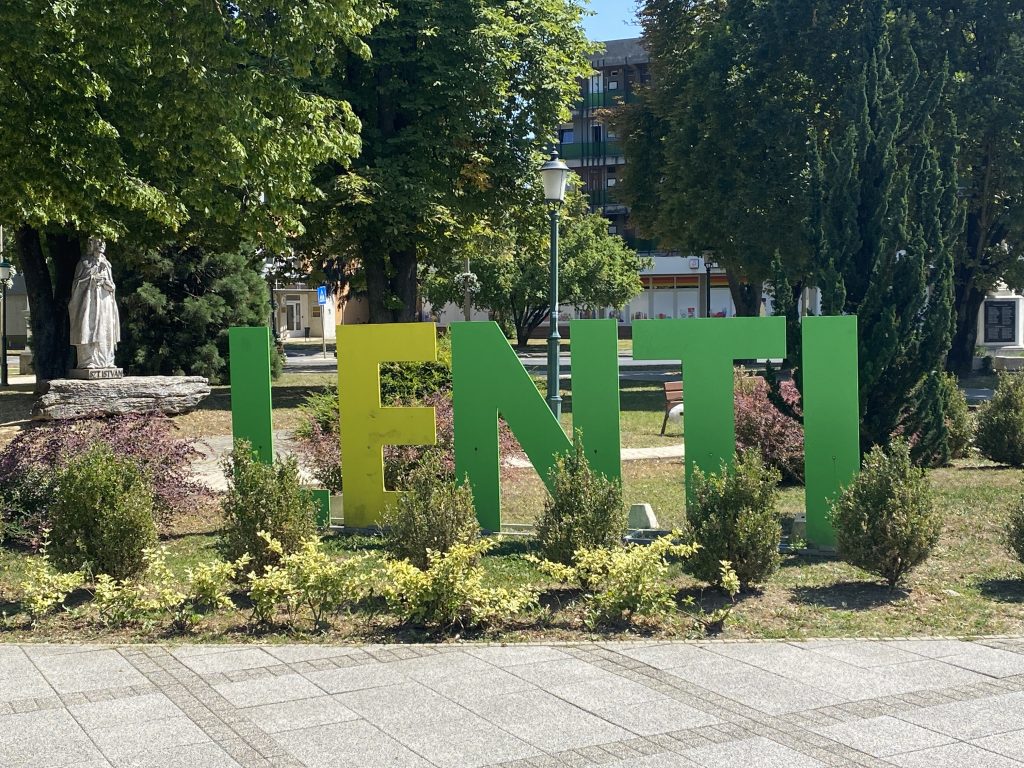 We were going to Lenti for a specific purpose. The campsite Vanya chose sits alongside a spa complex known as the Lenti Thermal Spa & St George Energy Park and guests of the campsite are given free access to the spa for the duration of their stay.
It proved to be a really good spa complex. Vanya rates it better than any of those she used in Budapest. According to the blurb the water is a 40,000 year old sodium-hydrogen-carbonated water. Okay, fine. The spa comprises 5 outdoor pools, 7 indoor pools and 1 pool which is half inside and half outside. We favoured two of the outdoor pools being, the medicinal pool at 36-38 degrees centigrade and the adventure pool (with the lazy river, water jets, bubbles and big slide, etc) at 26-28 degrees centigrade (but which was closer to 30+ degrees because of the hot weather).
What we particularly liked about this complex is that the spa pools are spread across 8 hectares of lawn around which are bars, restaurants, food kiosks, etc and we didn't once feel crowded despite the place being busy.
Another unusual feature of the complex is the Energy Network or Earth Radiations, more often referred to as Saint George Lines or Dragon Streams. It seems that sometime in 2002, 'Earth Radiations' and 'Crossing Points' were discovered in the area of the Lenti Thermal Spa and, according to certain authorities, "the energy radiation here harmonizes the flow of energy throughout our bodies and triggers positive processes that can restore our physical and mental balance". The Spa has marked the Crossing Points of the Lines with columns or posts and guests are invited to spend between 20 and 30 minutes at these posts to maximise the beneficial effects of the spa.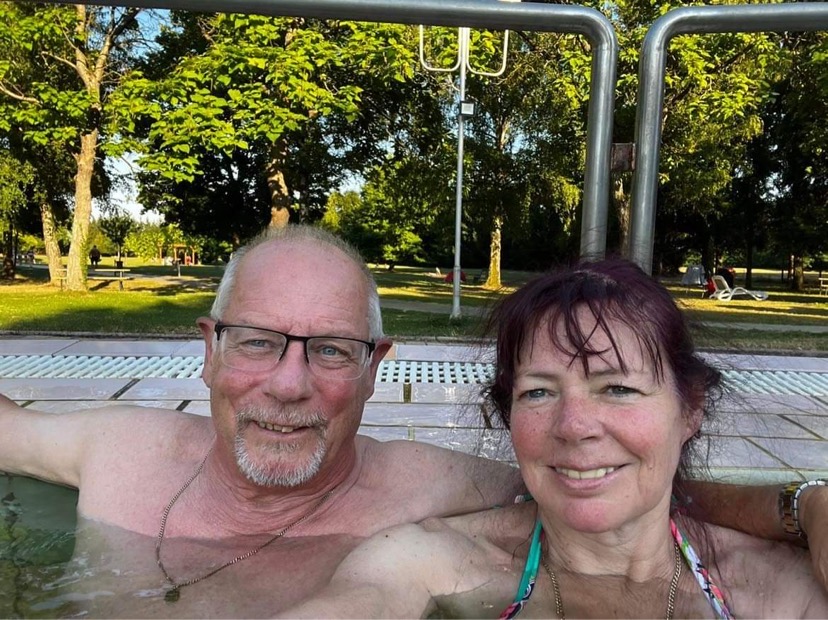 I know very little about Saint George Lines and Crossing Points but I do know that time spent in the spa complex was time very well spent. We used it every day and found the whole process very relaxing. Sated would be a more accurate feeling. I think if I were to visit the place again I would stay in the 4 star Balance Hotel next door to the Spa Complex. This comment does not reflect badly on where we stayed but the Balance Hotel also provide sauna rooms and massages. That would have been cream on the cake.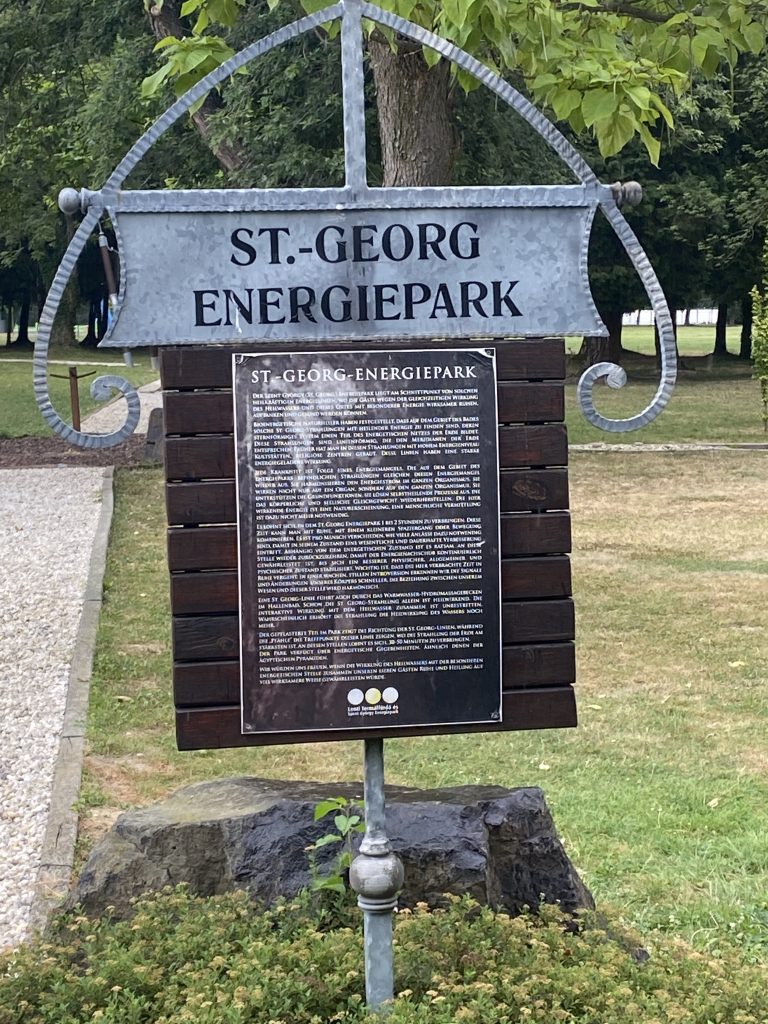 But I haven't talked about Lenti itself. It's a small quiet town of just over 7,000 inhabitants. We didn't see much of the place during our stay (preoccupied with the thermal baths, I suppose) but, I walked into the town centre a few times for a 'look see' and to replenish our supplies from two local mini-markets and we both took the dogs into the town for a meal one evening.
It's a tidy town, almost Slovenian or Austrian in many respects (although the roads in this area by no means match those in Slovenia or Austria). There are a couple of small but nice squares and small parks (funded by EEC money judging by local signage) where a number of locals seemed to congregate as the day cooled. The largest of the two squares we saw was the one in the town centre where St Michael's Church and the War Memorials are situated.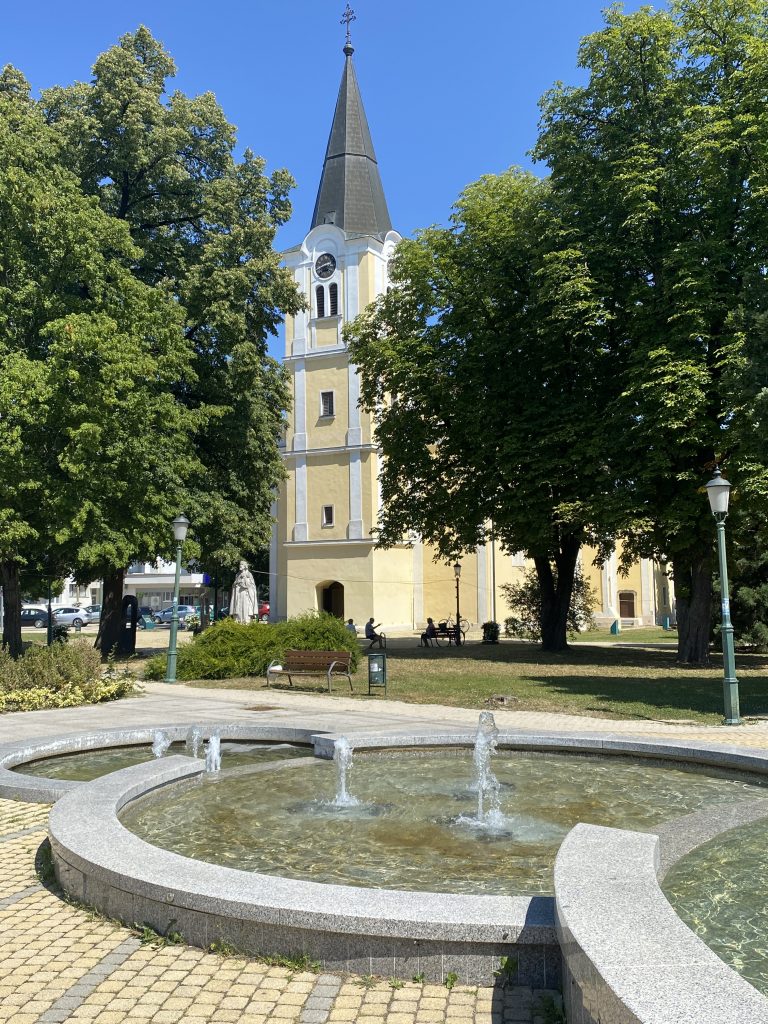 The people we met in Lenti were very welcoming but none spoke English and the fall back language was definitely German. Our Hungarian is non existent. What really impressed us about the place was the low prices. In one bar opposite where we were staying, three pints of lager and five glasses of Irsai Oliver (a very respectable Hungarian wine) cost just 9 Euro. That is £7.56 at today's exchange rate. We used that bar more than the once and we'll no doubt be bringing some Irsai Oliver back from Hungary.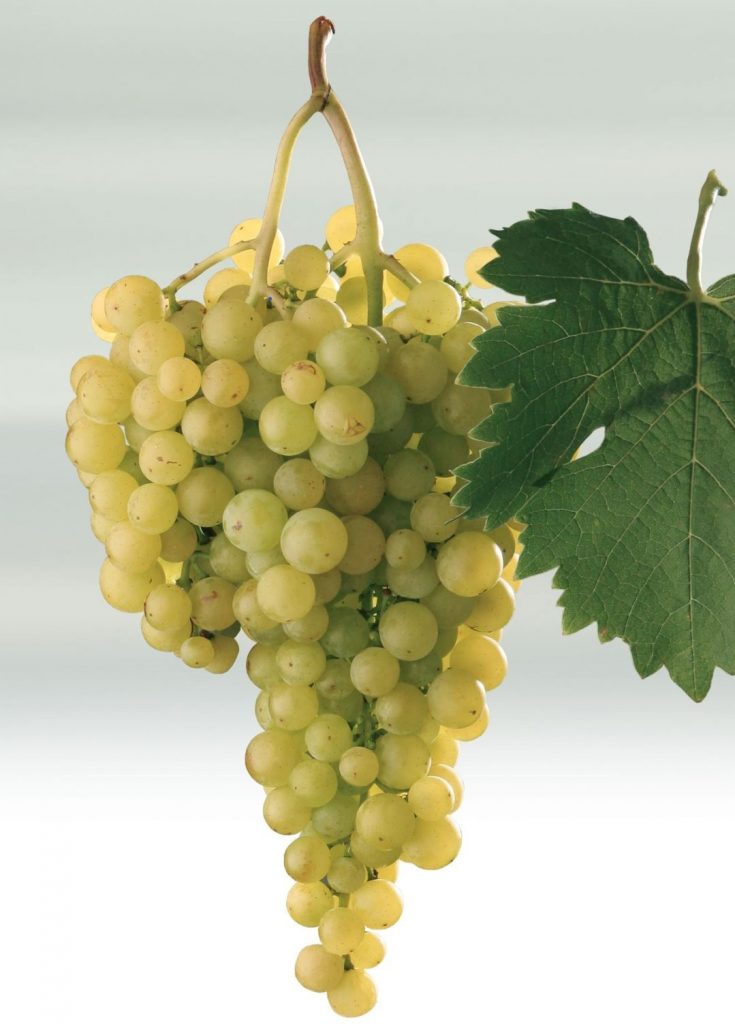 * Typically, Irsai Olivér wines from Hungary are dry, medium bodied, with low acidity and a pronounced aromatic fragrance giving it a Muscat-like character.