I wasn't going to write even a short blog on Heviz because it was a place we simply passed through on our way to Lenti. Okay, that's not altogether true. I made a short detour because I had read about the Roman Catholic Holy Spirit Church (known locally as The Blue Church) and I wanted to see it. I was going to mention the detour and the church in the Lenti blog but then, after researching the church on the internet and coming across some absolute drivel, I changed my mind and decided to write something about Heviz if only to put the record straight about this unusual and quite beautiful church.
So, it has been written on at least two internet sites that the Holy Spirit Church in Heviz was designed by the renowned Hungarian architect Imre Makovecz and that it was built in 1988. No it wasn't! There, the record is straight. The church was actually designed by Janos Bocskai. Construction started in 1996 and was completed three years later. It is the largest church in Heviz. It can accommodate 1,000 people and it is made entirely of wood. The exterior of the church is a beautiful sky blue colour and it's seven towers represent the seven pious gifts of the Holy Ghost. Not being a catholic, I had to look those up but can now confirm that the seven gifts of the Holy Spirit are wisdom, understanding, counsel, fortitude, knowledge, piety, and fear of the Lord. The inside of the church is also beautiful and surprisingly minimalistic by Roman Catholic standards.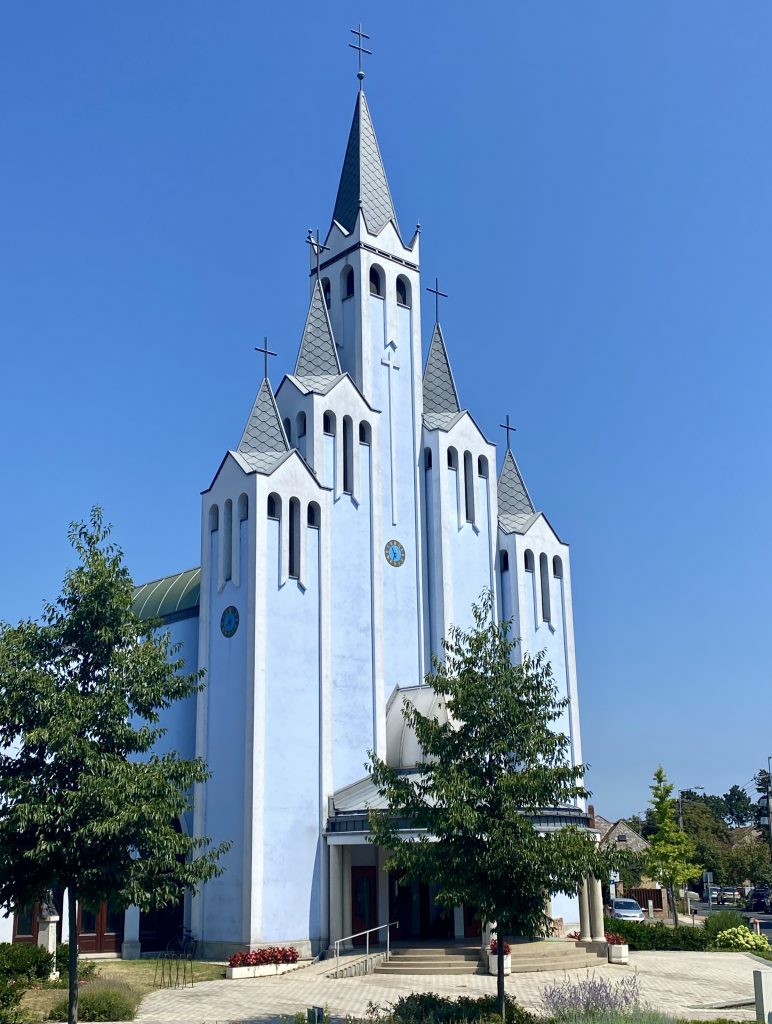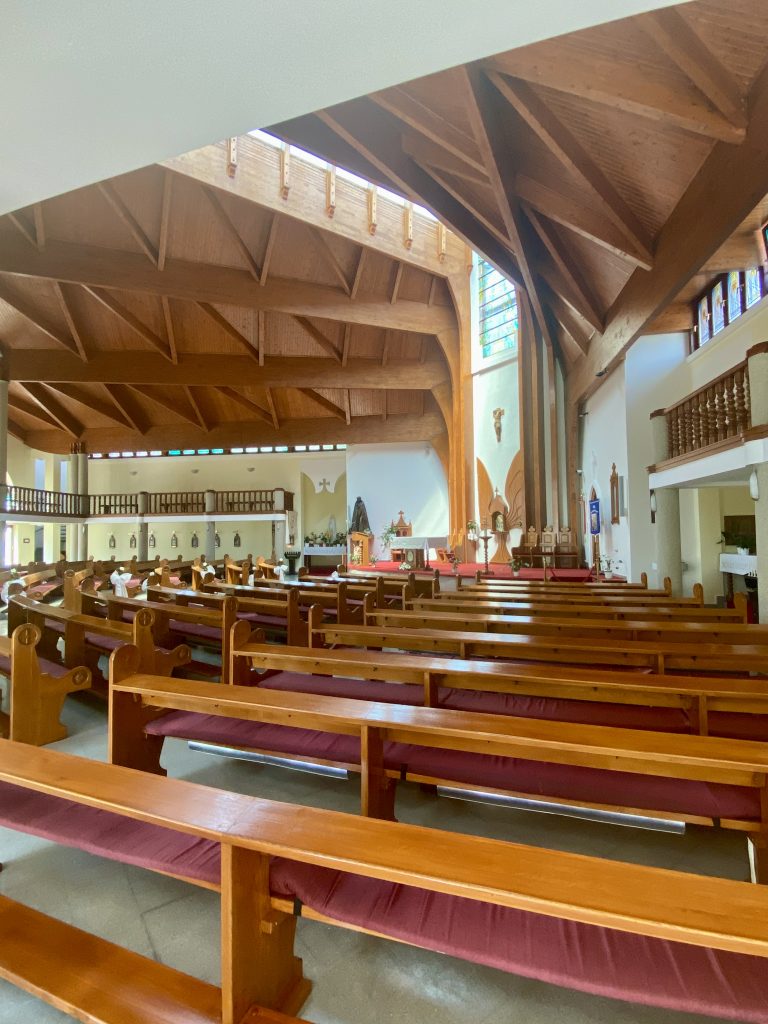 It is a glorious piece of work, inside and out, and I love it.
One other church perhaps worth a visit in Heviz is the Lutheran Reformed Church which was built in 1993. It is the only protestant church in Heviz and it's small size reflects that of the local protestant population. Again it is a pretty and unusual looking church.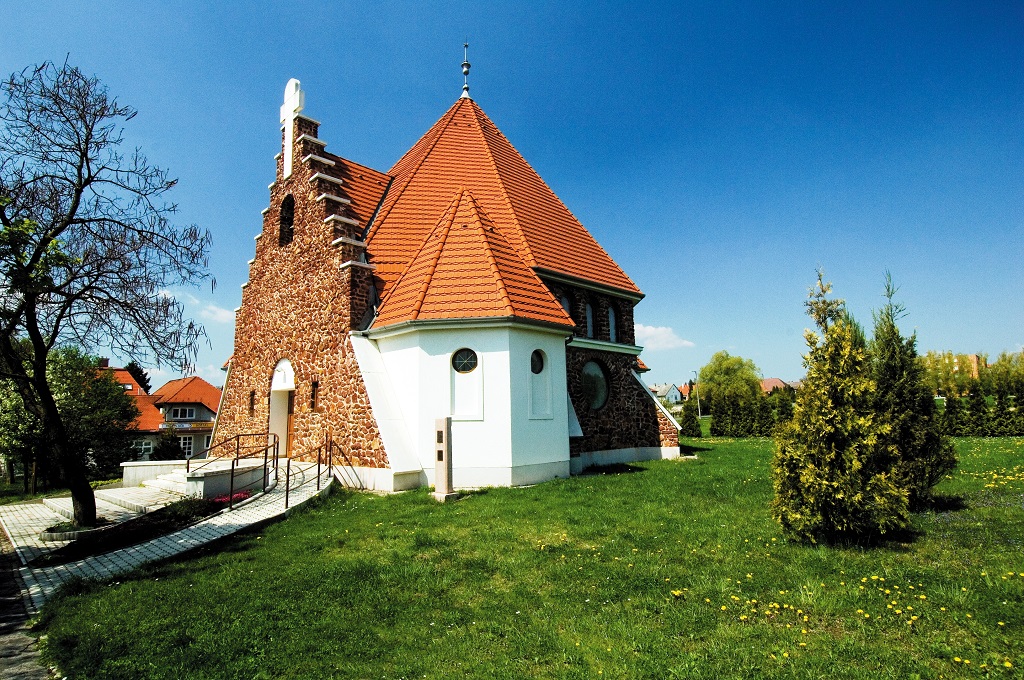 Only other thing I would say about Heviz at this time is that the Holy Spirit Church is close to the Heviz thermal bath which until 1948 was owned by the Festetics (i.e. the same family who own the Festetics Palace in Keszthely). I was going to pop in on the thermal bath (it is only a couple of hundred yards down the road from the Holy Spirit Church) but, with Vanya taking us to Lenti especially to visit the thermal baths there, it seemed a bit excessive. Having said that and in case you are interested, the Heviz thermal bath is purportedly the world's largest (swimmable) biologically active medicinal lake. More important, the waters of the lake are completely replaced every 72 hours. That makes it clean, notwithstanding the lake's average summer heat of 34 degrees centigrade.
I am certain that there is considerably more to Heviz but Lenti beckoned.