The dogs were suffering in this year's very hot weather (for weeks, even in the foothills of the Alps, the temperatures have been up in the high thirties) and so we decided to make our way west from Italy to the north of Spain where they are currently in the mid twenties. Sasso di Bordighere was chosen by Vanya because it took us quite a way west (into Liguria and within a few miles of the French border) and because the campsite reads very well. My gosh, what happened to all those wild camps I used to do in the Balkans? We seem to be using campsites nearly all the time now.
I'm not complaining; leastways not about A Bunda which was the name of the campsite Vanya had chosen. It is a small, shaded, tranquil site carved out of an olive grove near the tiny hamlet of Sasso di Bordighera. It offers decent sized pitches and wonderful views across the valley and the guy who runs it with his family, Alessandro, is as friendly and helpful as they come. He's particularly proud of his gardens (with good reason) and the scent of rosemary is everywhere.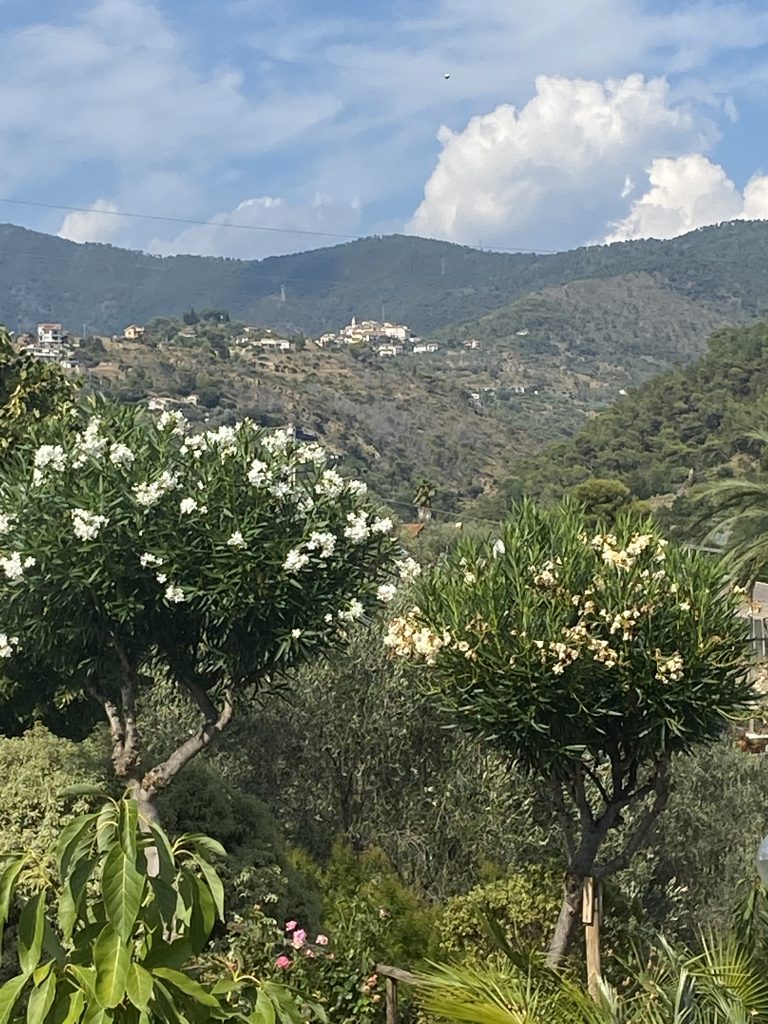 As for Sasso di Bordighera itself, it is an ancient fortified village high up on a rocky ridge, overlooking (part of) the town of Bordighera some 4 kms away on the coast. Sasso is Italian for stone or rock; hence it's name. The village is little more than a hamlet with just 200 inhabitants, surrounded by olive groves and orchards. There is a tiny shop, a church and, just at the edge of the village, a small restaurant.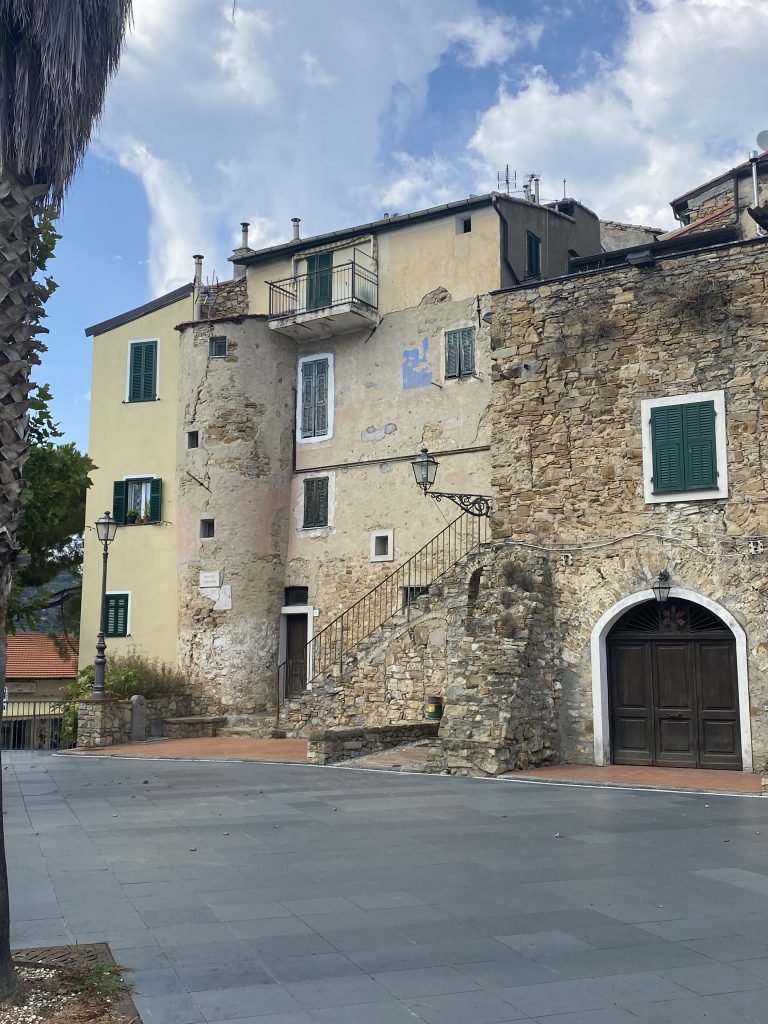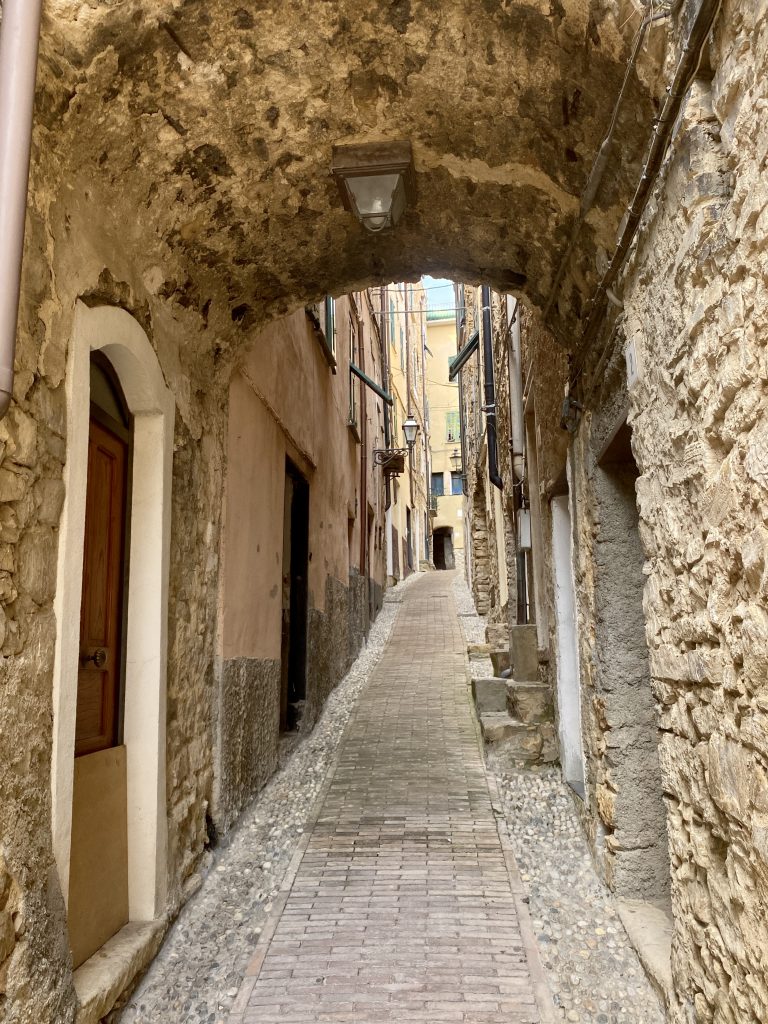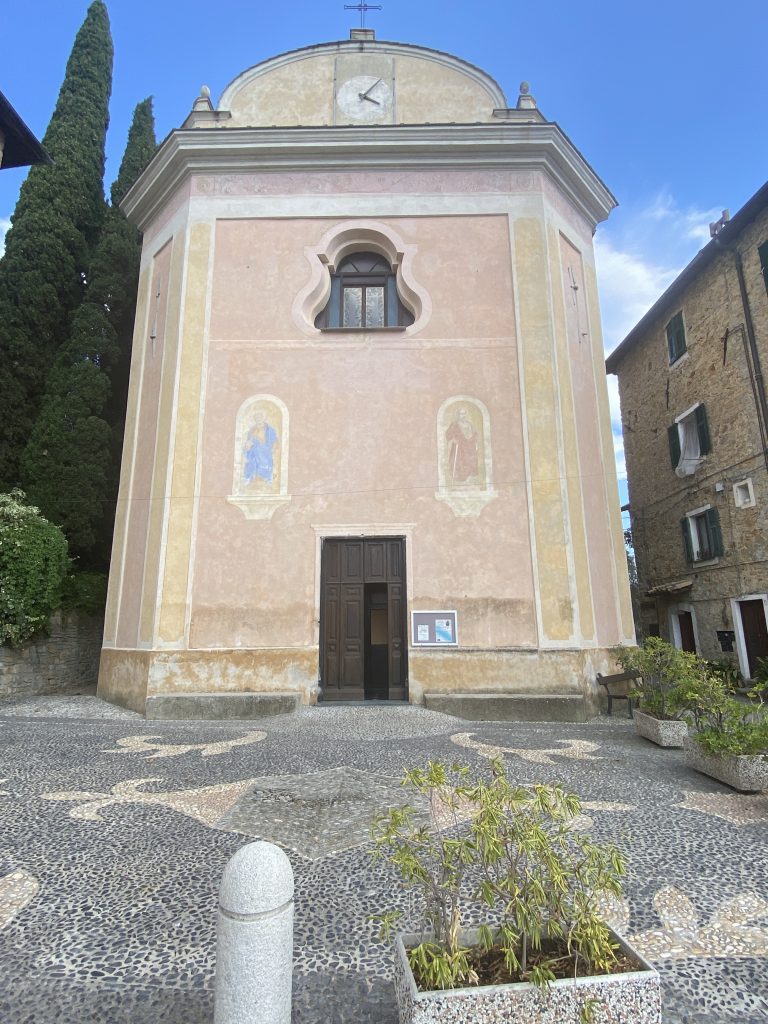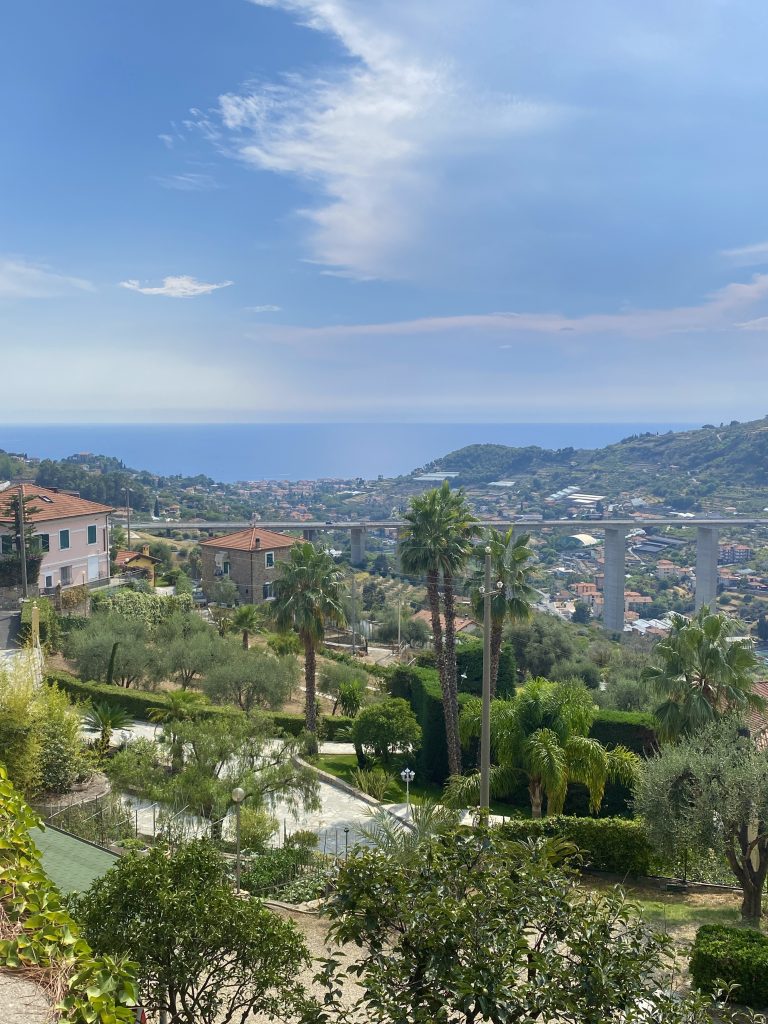 The views from the village towards the coast are stunning; those from the restaurant, even more so. I reserved a table for us on the restaurant terrace for that very evening.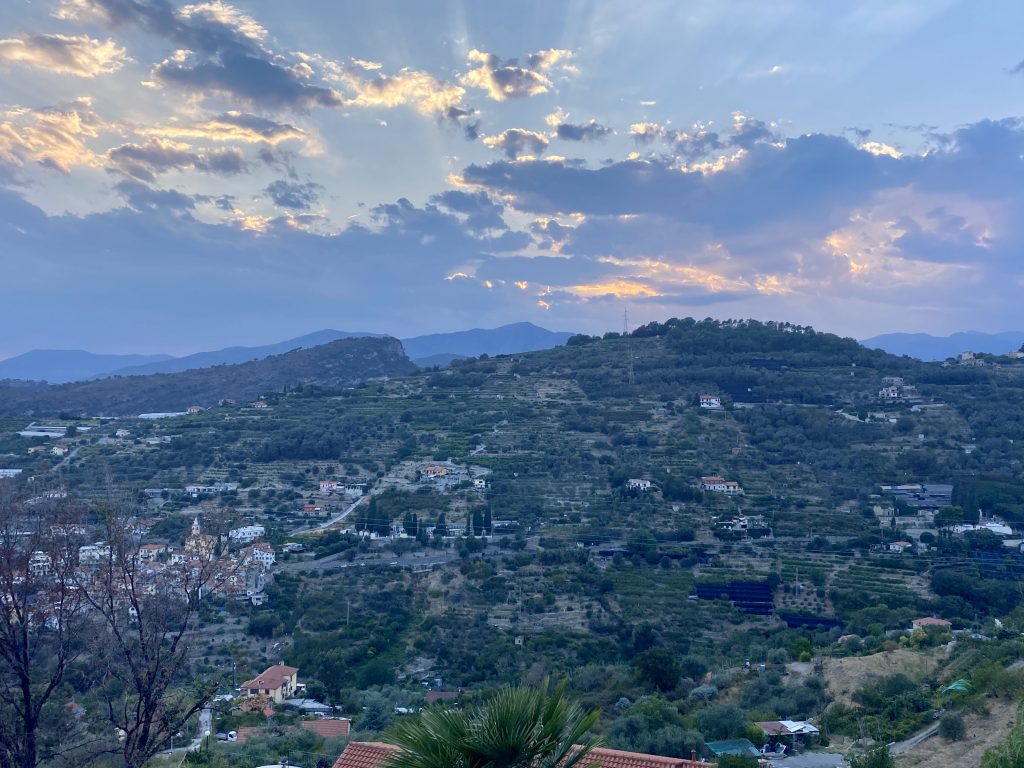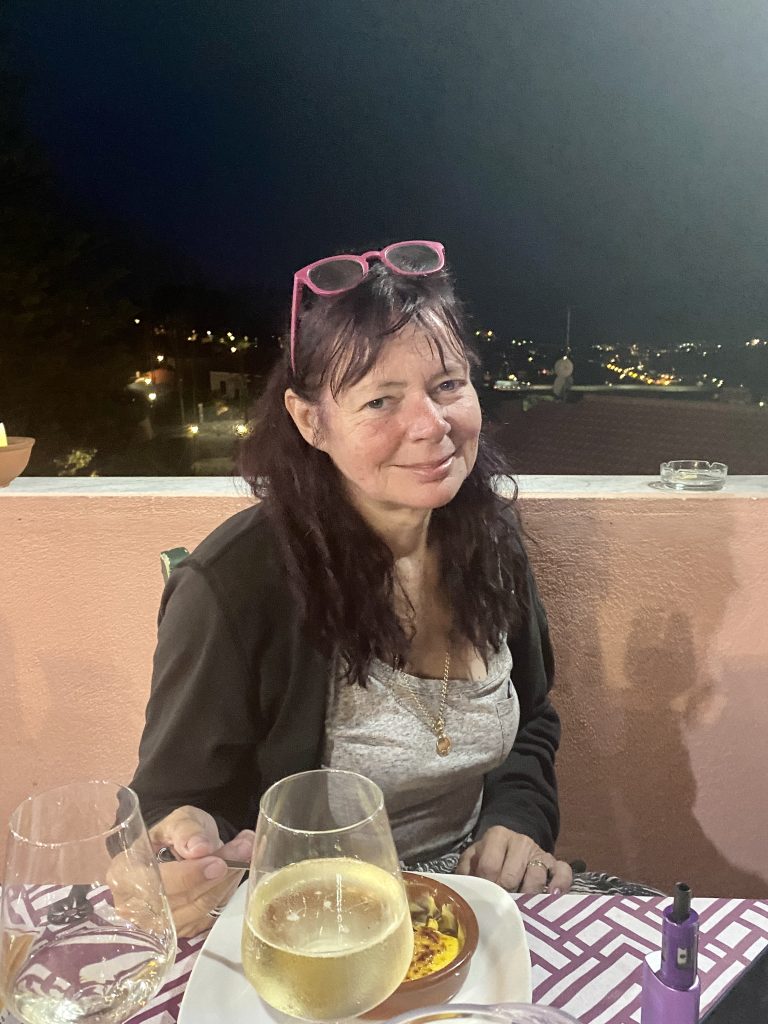 We enjoyed it very much.