Moved 30 miles inland from Pontecagnano to Contursi. It's Vanya's birthday in a week's time and we decided to book into a Spa Hotel for a couple of days as an early birthday present. We settled on the Hotel Terme Rosapepe which had been recommended by a young couple we got chatting to in a supermarket in Eboli. Yes, it does sound kind of random, doesn't it, but it's true.
The journey was perhaps the slowest 30 miles I have driven for some while, taking us back through Eboli where there is a half decent supermarket (more wine), a pet shop (decent dog food), a vape shop (I accidently broke one of Vanya's vapes the other day) and, surprise, surprise, a retail outlet (Vanya has never been known to pass one).
The hotel is built in large nicely landscaped gardens and the adjoining thermal baths have no less than 5 large pools (both indoors and outdoors) and offers a wide range of massages.
That first evening we chilled. We put the dogs in the Van while we ate (they were happier there than in the hotel room) and we ate and we ate and we ate. It was a fixed menu, absolutely no choice, but they provided a reasonable range of well priced wines (including a fair Primitivo and a Prosecco which Vanya rated as very good). As for the food, canapes were followed by a pasta dish was followed by another pasta dish was followed by a well cooked roast and then fruit. Not at all bad.
The next morning was about the thermal baths and a massage. Thirty minutes of the baths was enough for me but I did enjoy the massage. So did Vanya; she went back for a second massage in the afternoon.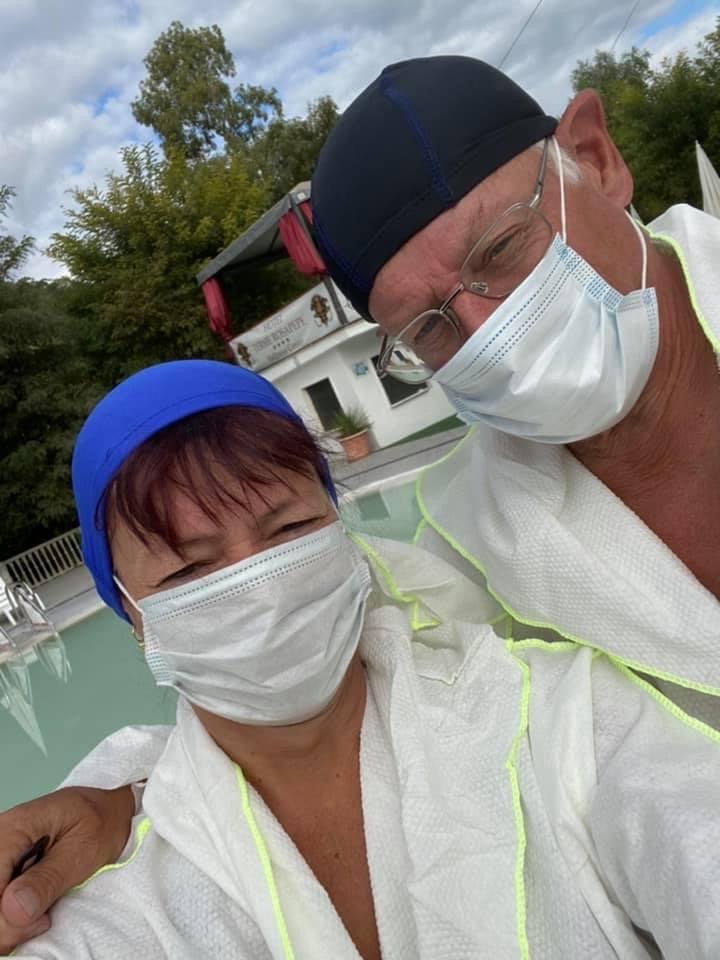 We're back in the hotel room now. Vanya's resting and I'm about to take the dogs out for some exercise. It's not so much the dogs that need the exercise; it is me. We're booked back in the restaurant tonight and I need to develop an appetite.