Camp site at Scalea was disappointing and we elected to move on after the one night.
The dogs liked the place (give them sea and sand and they are over the moon) and, parked right alongside the beach, we had a tremendous view but neither Vanya nor I have ever been keen on grubby lukewarm showers.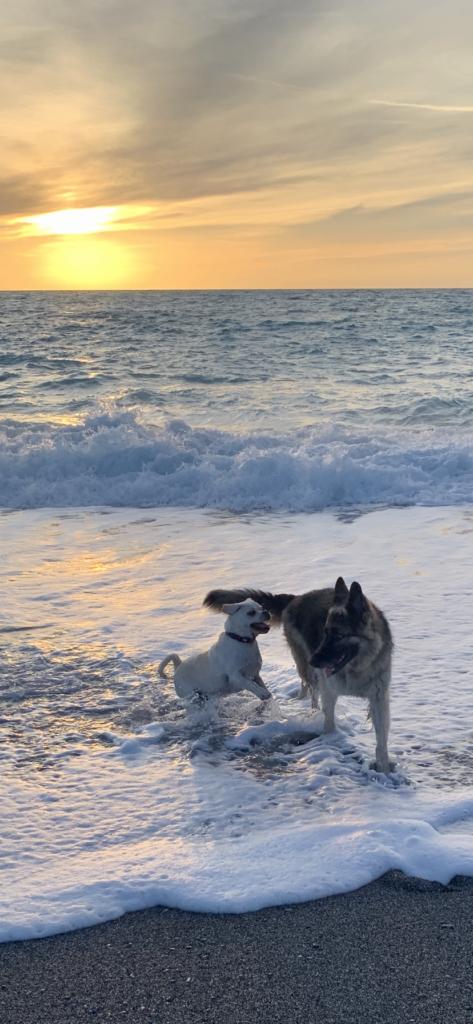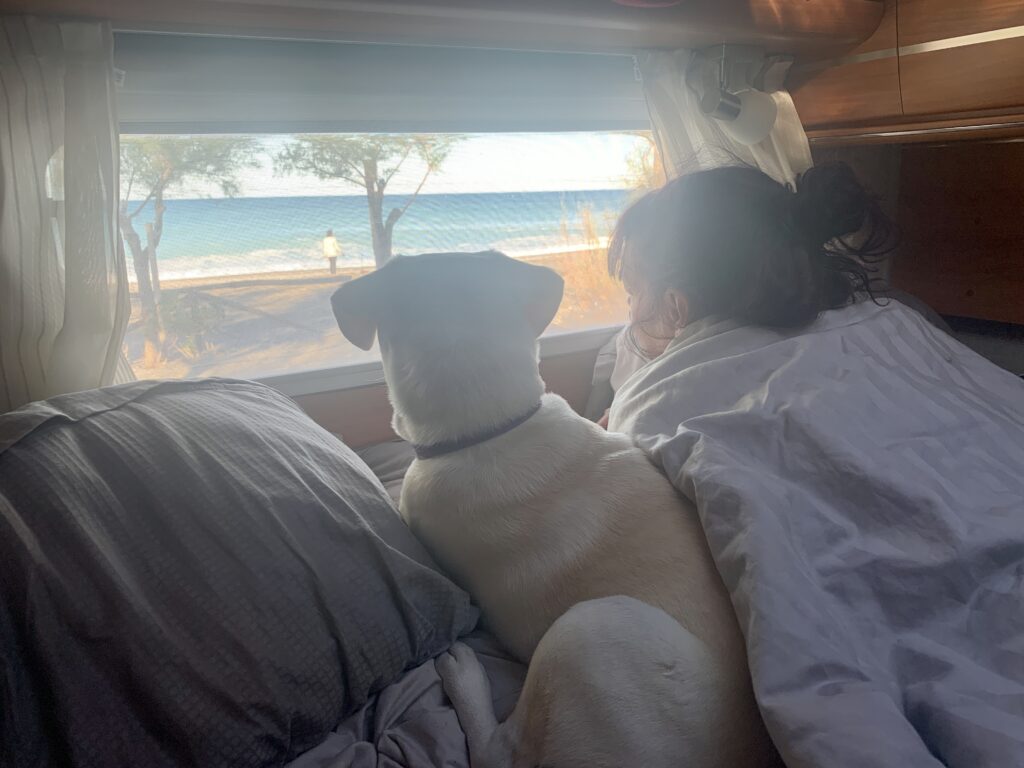 We headed off towards Paestum in Calabria. Time for a little culture.