Because of impending poor weather in the west (according to the met but they've hardly been right since we set off) we are heading back east to an AirB&B in Labastide-Marnhac for a couple of days. This will give us a chance to catch up on some chores (i.e. Vanya's hair and my website, both of which have been neglected of late – only joking Van).
On the way to Labastide-Marnhac we decided to overnight at a small camp site within walking distance of both Pujols and Villeneuve-sur-Lot, thus giving us a chance to visit both places – Pujols for lunch and Villeneuve-sur-Lot in the evening.
Pujols was a small fortified town perched on a 180 metre hill overlooking the valleys of the Lot and the Mail. It is smaller now, after being destroyed during the Crusade against the Cathars (1209 – 1229) and then rebuilt a few years later but what it lacks in size it more than makes up with charm and it comes as no surprise that it is now ranked as one of France's most beautiful villages. It is a truly charming little village with narrow flower bedecked streets all enclosed within old castle walls that afford lovely views across the surrounding countryside. I'll let the photos do the talking:-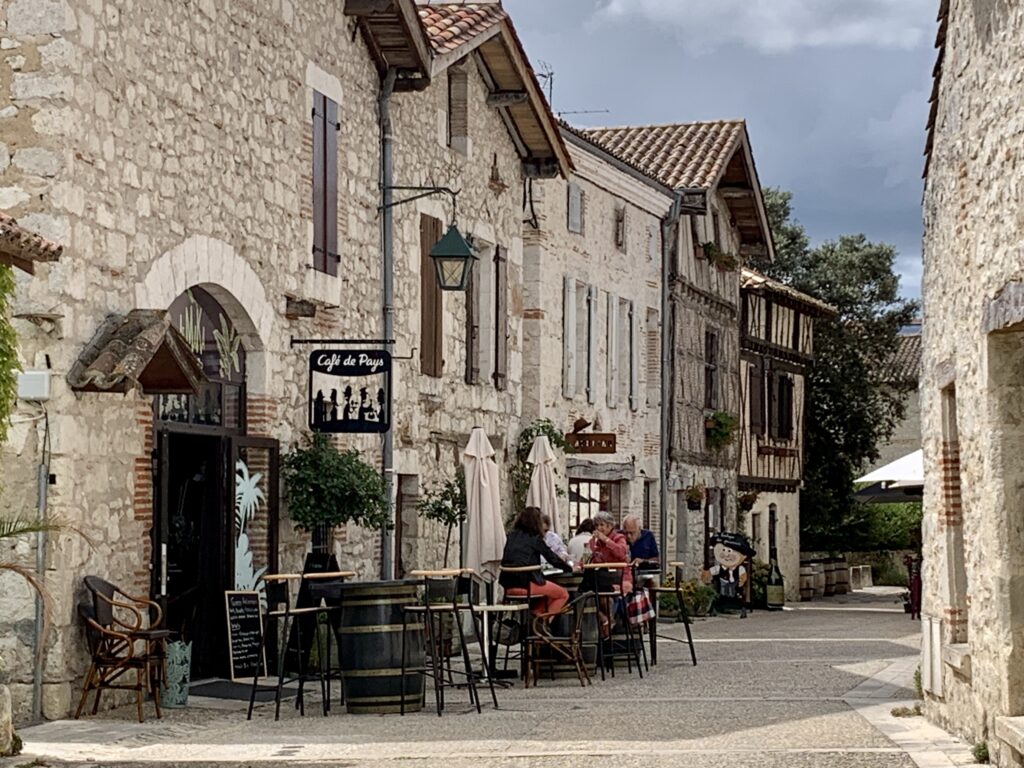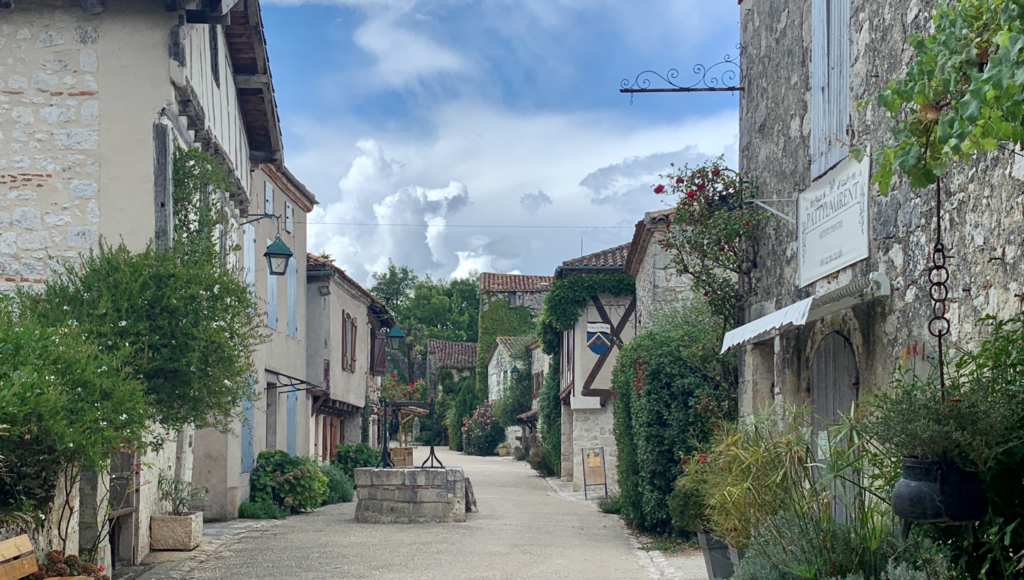 As for Villeneuve-sur-Lot, even allowing for the fact that it was Sunday (and Sundays are generally quiet across France), it was awful. We walked some 3 kms into the place with the dogs, hoping to find somewhere to eat. A further 2 kms walking around the place persuaded us to settle for cheese and biscuits back at the Boomobile. Awful, truly awful.