Cahors is cracking (even on a typical French Sunday when except for the occasional local market almost everything shuts. Almost enfolded by a loop of the River Lot (a bit like the Isle of Dogs in London) it is a very compact town easily explored on foot. We stopped off here for a brief look and some lunch on our way to the chill out gite in Labastide-Marnhac and we saw pretty much everything within just a few hours. Having said that, the place is worth revisiting again and again.
A confession before I carry on. Vanya's right, I do have a thing about bridges. Not all bridges but, bridges with history and/or character and you only need a glimpse of La Pont Valentre (aker Pont du Diable – see my footnote below) with its three towers to know that Cahors has an absolute cracker of a bridge…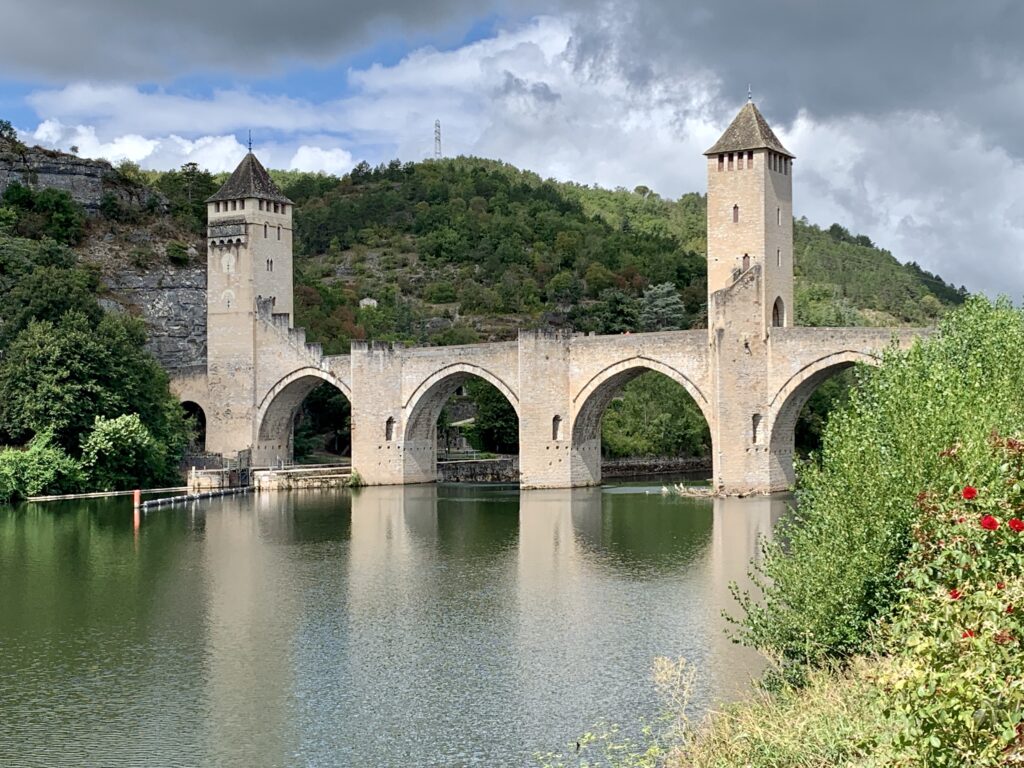 Built during the period 1308 to 1380 and restored in the 19th century it was the first medieval fortified bridge in France and it is a great example of medieval defensive design with its crenellated parapets, battlements and pointed arches. More photos I hear you say…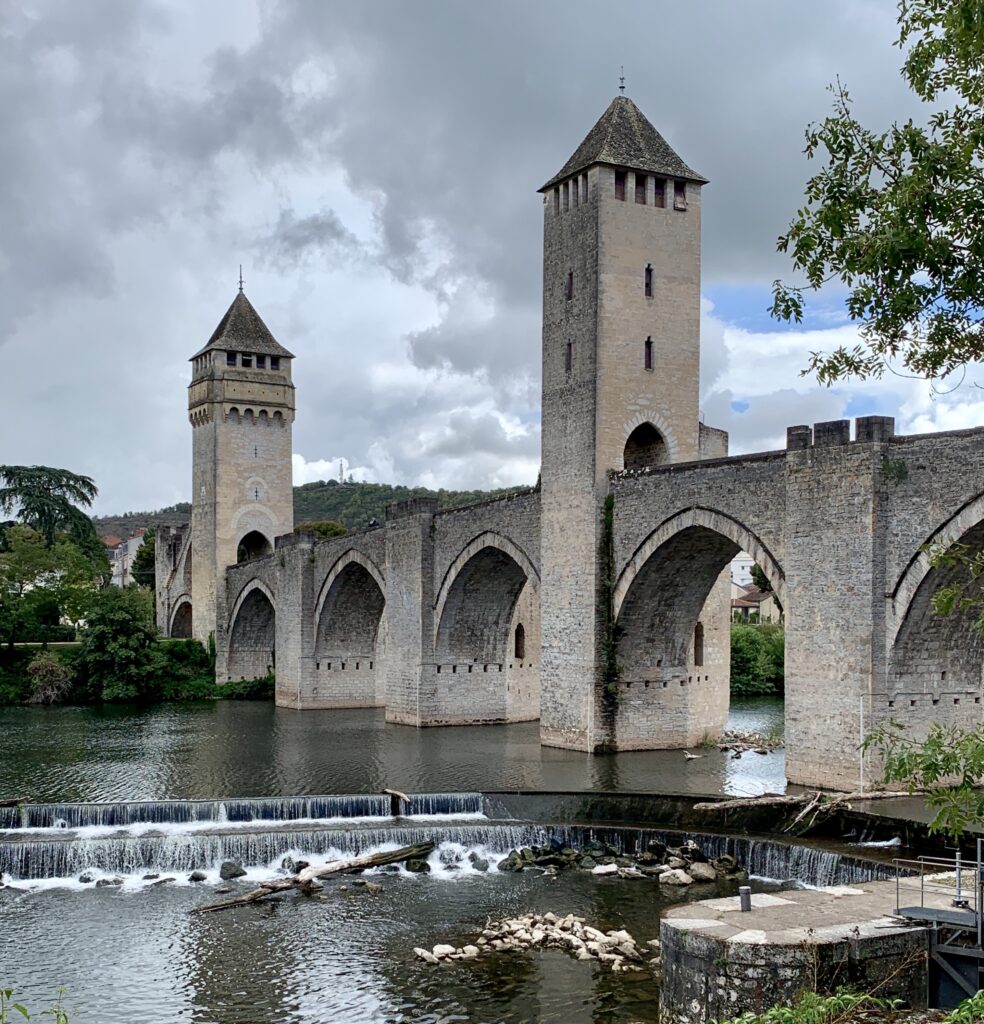 I have plenty more photos of La pont Valentre but Cahors is not just about its bridges. It is another of those lovely French towns with an old quarter of narrow cobbled streets and timber framed buildings packed with quaint bars and restaurants. Cahors old quarter is dominated by the Cathedrale St Etienne which I'm reliably informed was the first cathedral in the country to have cupolas giving it a Romanesque – Byzantine feel…
Lunch was a shared platter – easy and very tasty…
There were plenty of other interesting sites (as some of the photos below will confirm) and the Cahors wine, where the focus is on the Malbec grape, is certainly worth a mention (I bought a couple of bottles) but the final word goes to the town's landmark bridge…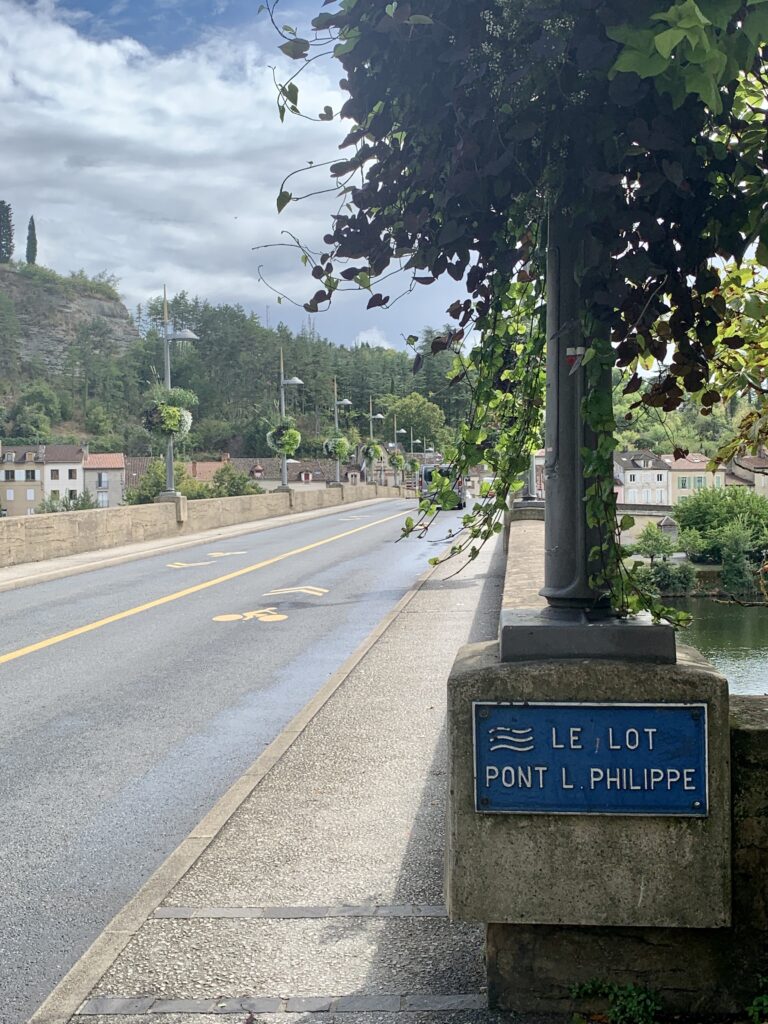 … how the PONT DU DIABLE gained it's name: Le Pont du Diable took more than 70 years to be built and it is said that the builder responsible for the final stages was so far behind that he did a deal with the devil so as to complete within the terms of his contract. He traded his soul in exchange for the devil's help but then cheated the devil. He gave the devil a sieve with which to carry water for the final batch of mortar and, as the water kept draining away, the final stone was never laid. The builder thereby saved his soul because technically the bridge was never finished.