No surprise that we end up near Bordeaux in Saint Emilion given Vanya's thirst for Cremont! Actually, they don't do Cremont in St Emilion (just very good red wine) and we are here at the suggestion of a friend who recommended the place – and with good reason too.
It took little more than an hour to drive to St Emilion from Bergerac and we arrived early enough to both check into a very nice campsite (Vanya's not quite ready for wild camps yet) and do a little wine tasting at the Chateau Champion – 5 reds and 1 rose. We came away with 3 bottles of red (mine, all mine) and a case of rose (Vanya is getting too much into this wine tasting game!).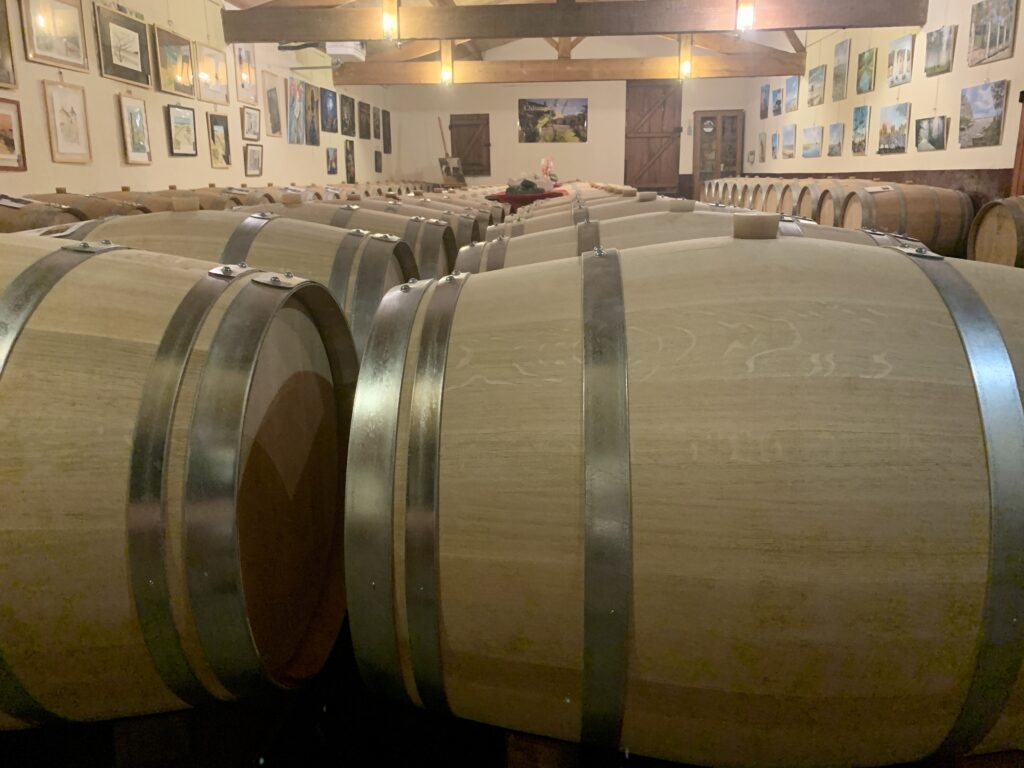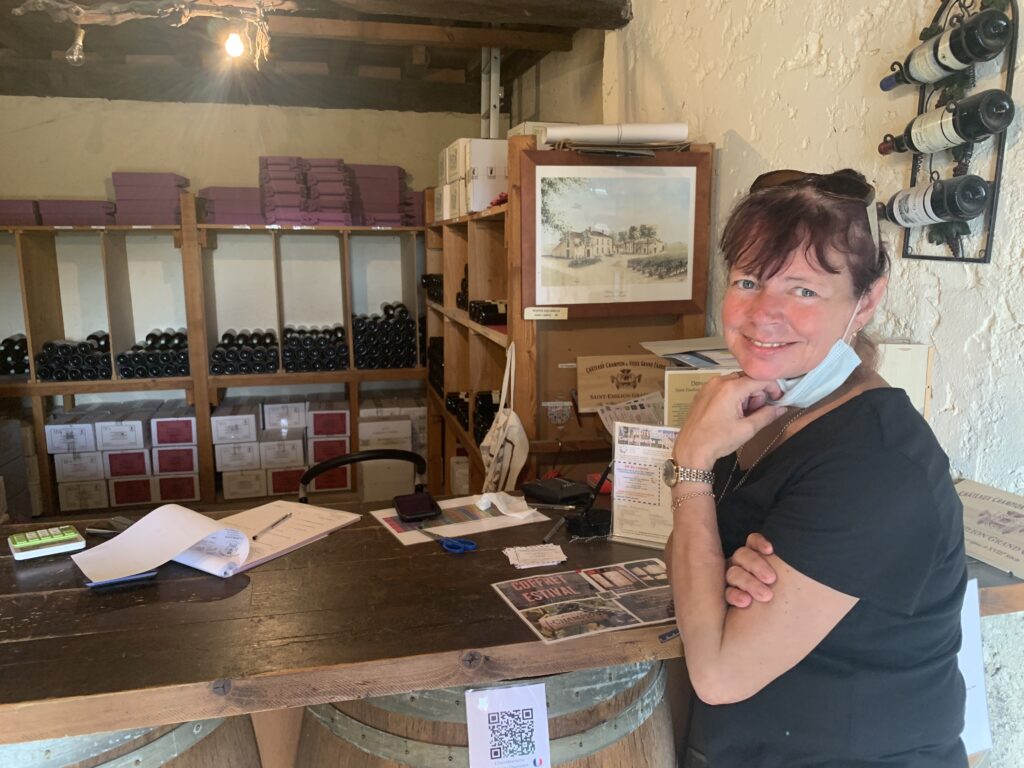 Campsite was fine – all bells and whistles – private swimming lake for the dogs, food was okay although the eating was al fresco and far too close to a karaoke evening for my liking. No, you couldn't knock the campsite – it was excellent – even providing a shuttle service into the village of St Emilion.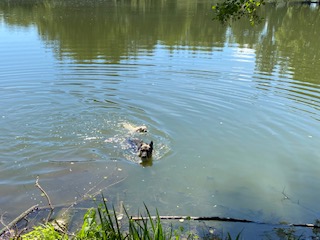 The village itself is well preserved and beautiful. It is not very big which makes getting around it all very easy although there are a few ups and downs amongst the small winding streets and almost all of the streets are cobbled. I am advised it is the British who should be thanked for the cobbled streets. They have long liked the local wines and used to send boats laden with cobbled stones (used as ballast) and upon arrival in St Emilion the locals would substitute the stones with wine and use the cobbles to line the streets. Now you know.
There were a great many tourists about during our visit but during the summer months that is perhaps to be expected; the place is UNESCO listed and adjudged a "plus beau village de France".
This place is really all about the local wine and comprises little more than wine shops and restaurants and there isn't that much else to see except the church and its catacombs, the cloisters and the bell tower. It is worth getting a ticket (2 Euros) from the local tourist office to go up the bell tower, the Tour de Roi, for the panoramic views. It is also worth taking the time to walk the perimeter of the village for some fine views (usually of vineyards) but it is the town's medieval limestone buildings, which seem almost honey coloured, that do the most for me and make the best photos.
You don't need to spend long in St Emilion but it is good for a wander and a glass of wine.