And so begins a short impromptu trip (Tour 5?) down through France to Spain.
Life has been all too restrictive in England during the winter months under Covid and with France & Spain now relaxing their Covid rules and opening their borders to the Brits (provided one is fully vaccinated and has a Covid Passport), we decided to go for a drive down to Spain. Currently, the weather in the south of Spain is pretty good with lots of sunshine and temperatures in the low to mid 20's. If it holds, that'll suit us. Such a trip also provides Vanya with the opportunity to practise some Spanish.
I'll not bore you with details of all the last minute organisation needed to get us ready to go (such as collecting the Van from North Wales and making it ready, securing the necessary Covid paperwork to satisfy both the British and French authorities, obtaining paperwork that would enable us to take our dogs overseas, booking places on the cross channel ferry from Dover to Calais because the Eurotunnel trains were already packed out, etc). It will suffice to say that during the afternoon of Friday 11 February we arrived in Calais, raring to go.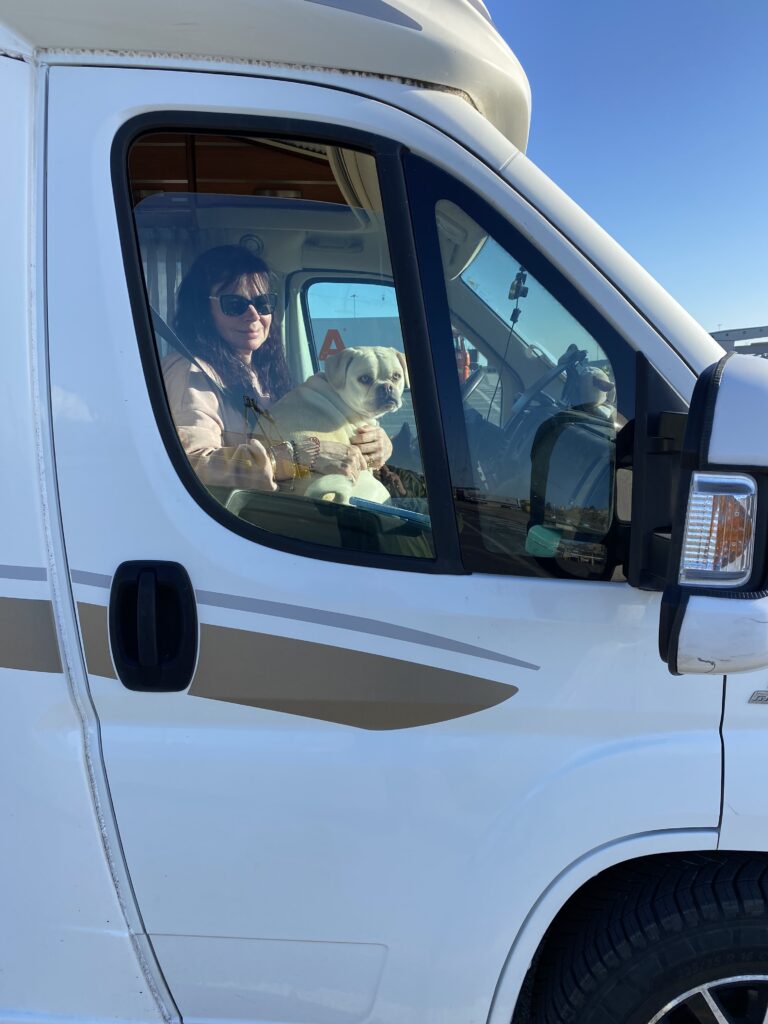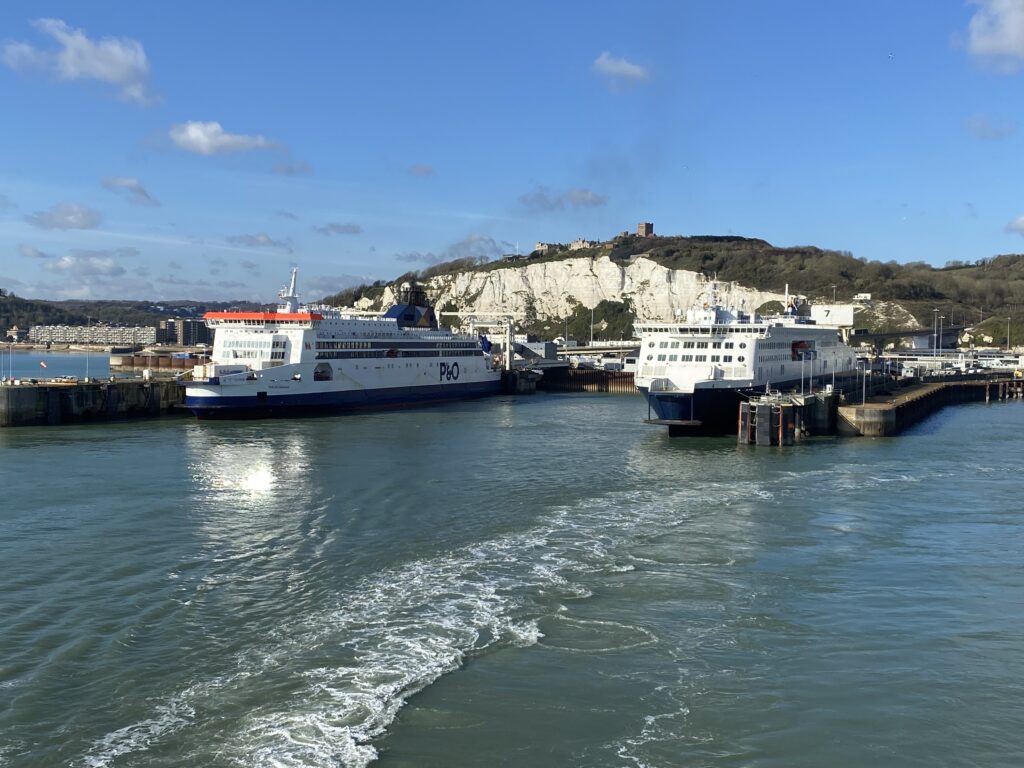 It was cold as we arrived in France (seriously cold) and the weather forecast suggests it will get colder still (well below freezing). This, combined with the fact that the cold spell is to be followed by wintery storms across pretty much all of France has prompted a change of plan. We have decided to make haste towards Spain where the weather forecast is considerably more settled.
That being the case, after docking at Calais we immediately set off some 150 miles south west towards our first camping site, Camping Chateau de Bouafles, which sits next to the small town of Les Andelys in the Eure Department of Normandy.
Ordinarily we would have stayed at Bouafles for at least a couple of days. Les Andelys was originally a fishing village on the Seine, dominated by the 12th century castle of Chateau Gaillard. The castle is a bit of a ruin nowadays but it is steeped in history and offers tremendous views over the River Seine and the surrounding countryside. The castle alone would have kept me occupied for a while but add to this the Collegiate Church and; the charming old town with it's narrow paths and alleys and half timbered houses and; Sir Arthur Conan Doyle's association with the town (he and his family lived here for some time with the castle & town inspiring a number of his books & novels) and; don't forget the Saturday morning market and; well, Les Andalys is worth at least two days of anyone's time.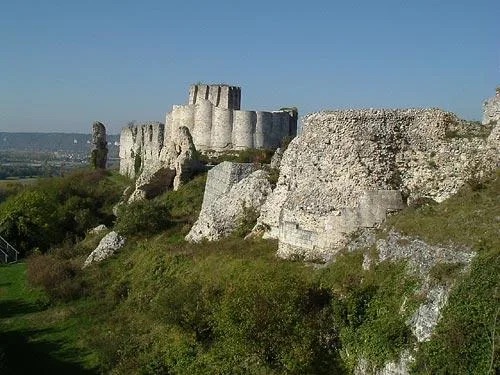 Having written all that, the morning temperature of minus three degrees centigrade and the promise of impending rain/snow brought me back to my senses and into the Van's driving seat. Perhaps the weather will be better in Les Andelys as we return to the UK?