The roads in and around Vlore are no better than those experienced yesterday. I was going to visit a monastery, the Manastiri i Shen, which is on an island just off the Zvernec Peninsula near Vlore (you have to use an unusual and rather fragile wooden walkway to get to the island and I thought it would be fun and it would make for some great photos) but the town road to Zvernec was simply too dangerous. It's bad enough having to cope with pot-holes the size of small wells but in the towns you also have to contend with the fact that manhole covers and the iron grates over most drains have been removed (presumably taken for scrap value) leaving seriously deep holes to the side and in the middle of the road that you cannot see because of flooding.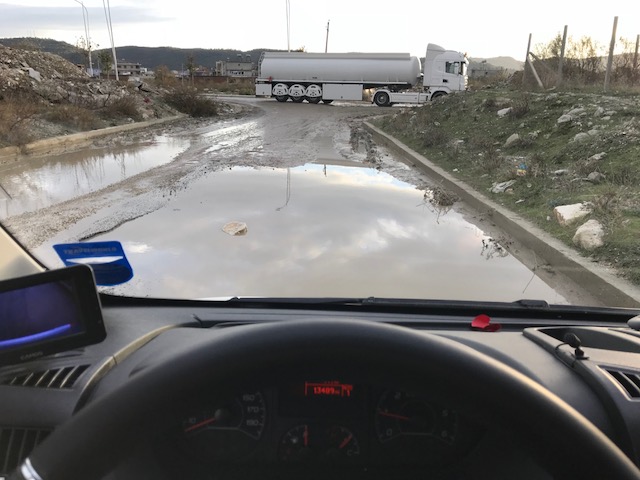 Just go for it and hope…
I'm pleased to say that everything improved after I made the decision to move further south to the small town of Ksamil, not far from the border with Greece. It was an adrenalin filled drive around the hairpin bends as we (the Van and I) moved south but the quality of the mountain road was much improved over the town roads and with the temperature well up in the teens I wasn't worried about the snow on the higher hills- that's what the winter tyres are all about.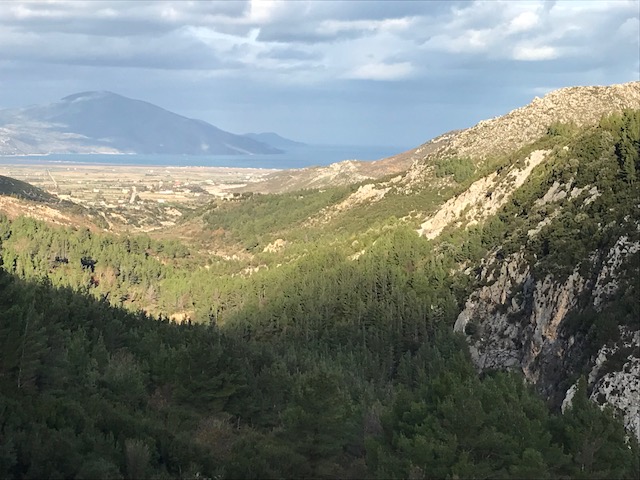 Nobody seems to give a damn about the 20 kph speed limit on the hairpins; it's like being on a helter-skelter
En route to Ksamil, just before the coastal village of Borsh , I stopped to investigate a small castle on an island in a bay. It was the Porto Palermo Castle built by Ali Pasha Tepelena in the early 19th century with the help of some French military engineers. Ali Pasha subsequently executed the engineers but that's another story. I parked the Van up outside of a restaurant/cafe that I thought was closed but there were 2 Albanians sitting inside drinking from a bottle and in a combination of Albanian, English, Italian (sic) and, mostly, sign language they required that, prior to leaving my Van in their care, I should partake of some of their bottle. It was a home made Grappa and not bad. Of course, after visiting the castle, I felt obliged to reciprocate and insisted they drink a dram of 10 year old Ardbeg that I had in my hip flask. I stopped in a lay-by thereafter for a strong coffee. There's no doubt the Albanians are a most friendly and generous people.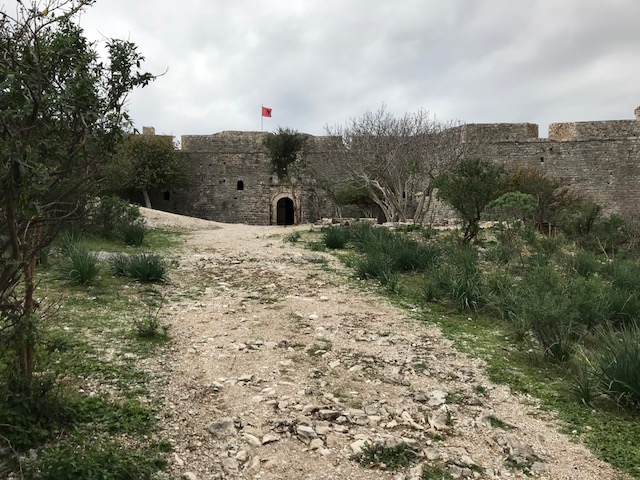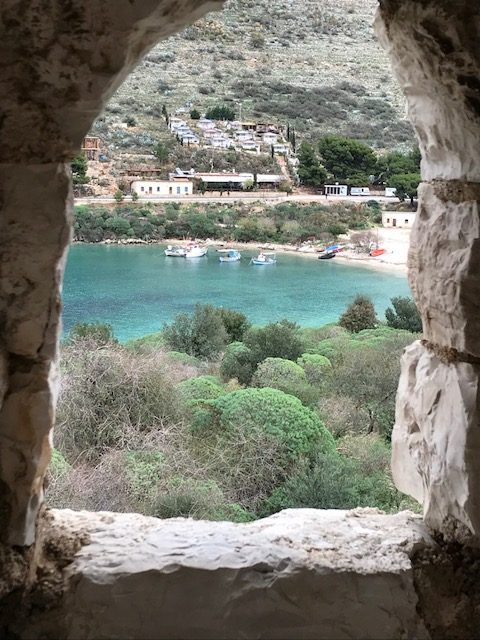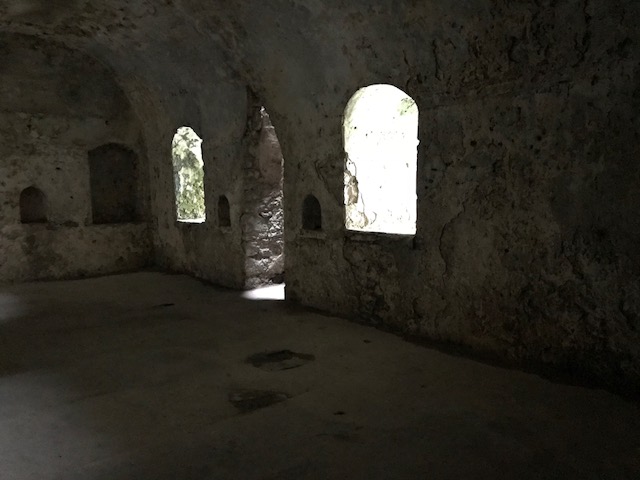 Porto Palermo Castle. The last photo is of Ali Pasha's personal quarters
By the way, Ali Pasha got his comeuppance when on 21 January 1822 he was himself treacherously killed on the island of Ionnina. You reap what you sow.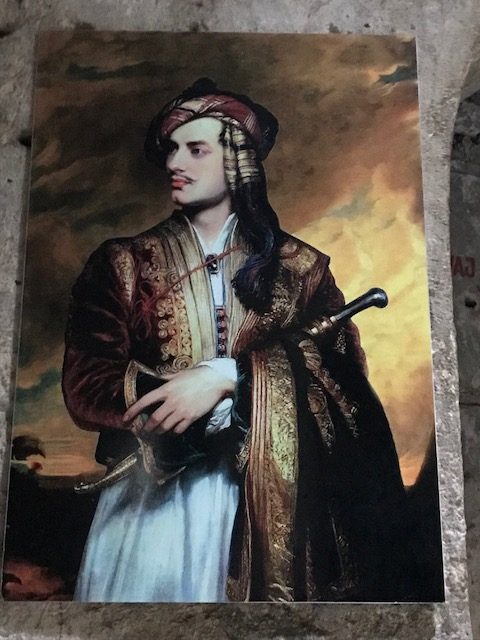 Yer man himself
Currently parked up in Ksamil. More about that tomorrow.