It was with some reluctance that we left Penafiel and made our way to Haro. We had enjoyed our four days there and would have stayed longer but for the dogs being booked in to see a vet in Haro (rabies top-ups) and, besides, Vanya had reserved us a room at her favourite hotel just down the road in Cuzcurrita de Rio Tiron for two days.
Vanya has a soft spot for Haro, more so than me. I think Haro is an increasingly tired looking town and needs a facelift but it remains one of those places we are happy to come back to because we love the Barrio de la Estacion wine village. This really is the wine capital of the Rioja Region and it wasn't long before we were back in the wine village, sitting outside Bilbainas (Vanya's favourite bodega in Haro), enjoying their wares and purchasing more of her favourite sparkling wine. From there we moved to the CVNE Bodega such that I could sample their reds. We'd not visited CVNE before but I was not disappointed and, after sampling a Gran Reserva, I was happy to buy a few bottles. The Van is filling up.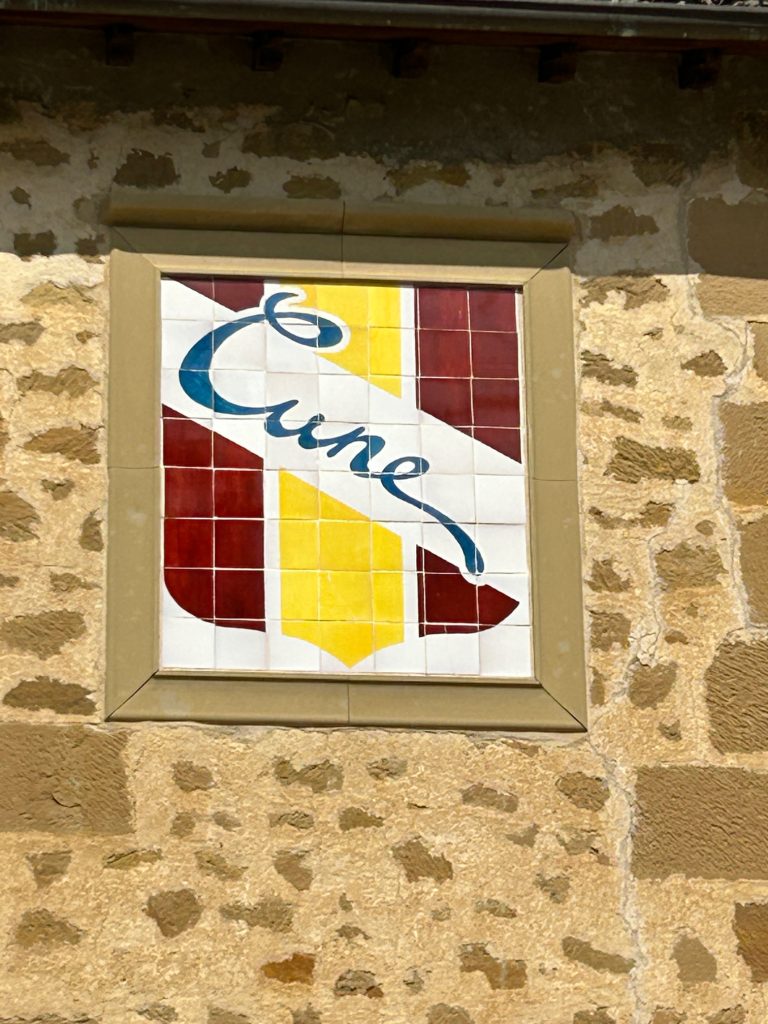 The Compania Vincola del Norte de Espana (CVNE) and their Gran Reserva. Needless to say, Vanya stayed with their white Rioja – Monopole.
Hitherto we have favoured the old part of Haro, around the Plaza de la Paz, not least because of the cafe bar and pinchos culture which surrounds the area (and, yes, we enjoyed that once again) but this visit we spent longer in the more developed part of the town over by the Basilica de Nuestra Senora de La Vega. Most visitors intent on checking out the churches here favour the Parroquia de Santo Tomas (the Parochial Church of Saint Thomas) which dominates the old town but I consider the Basilica far more interesting and it's altar is truly beautiful.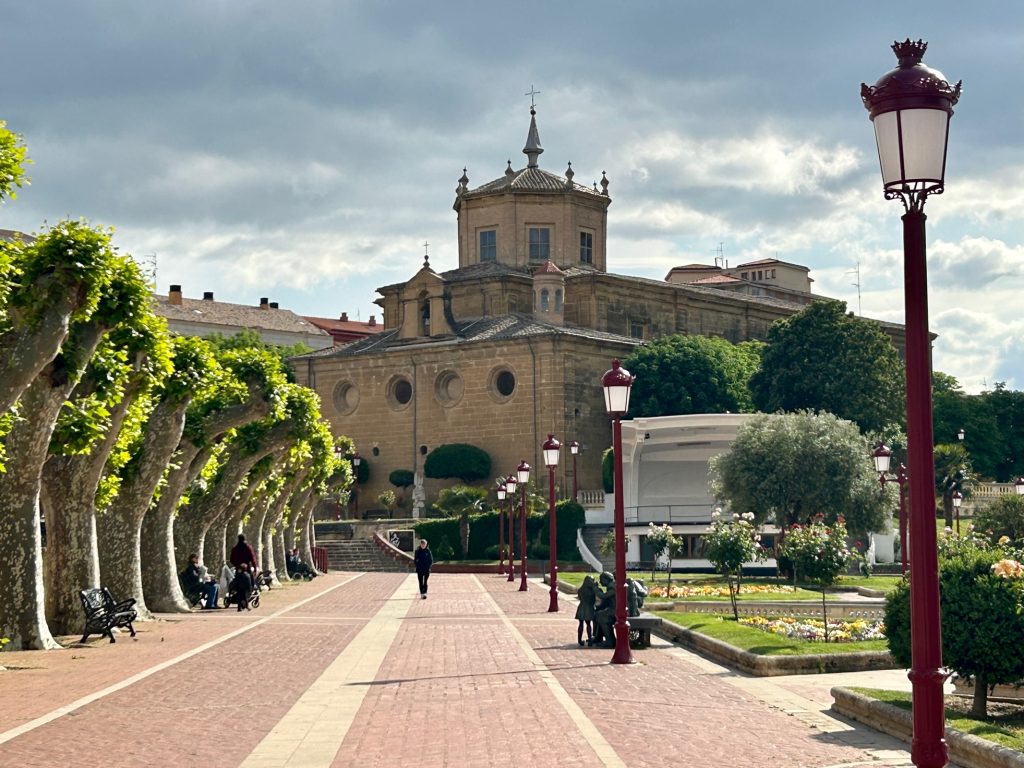 Looking from Jardines de La Vega towards the Basilica de Nuestra Senora de La Vega.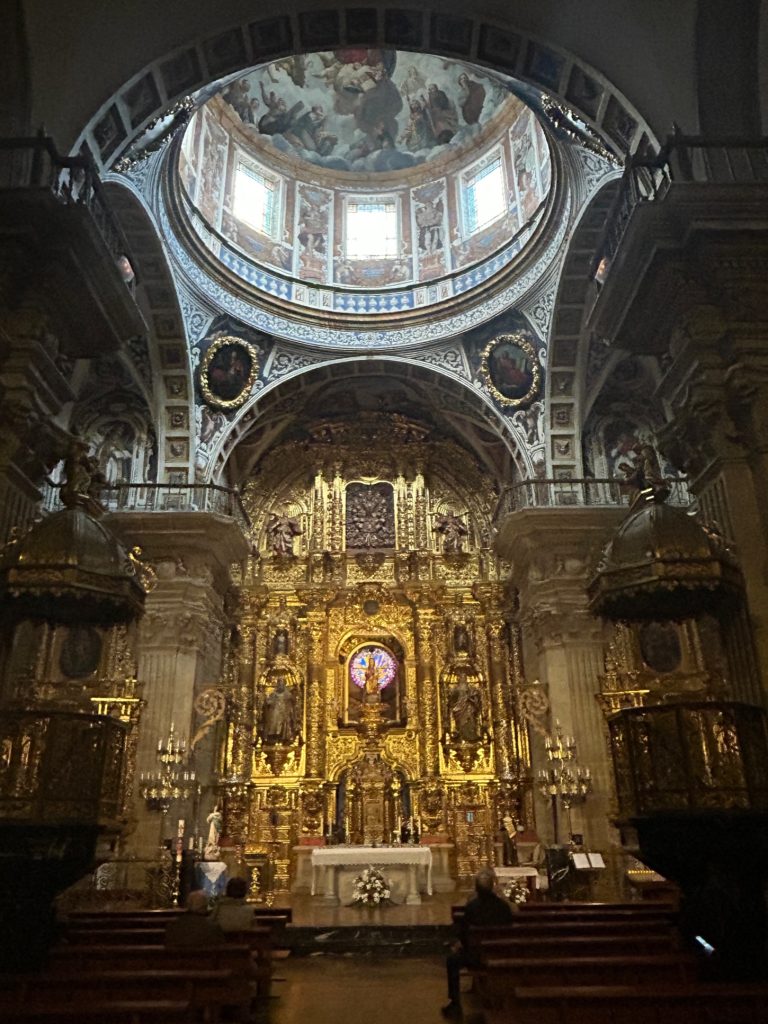 … and the inside of the Basilica with a detail from the Altar.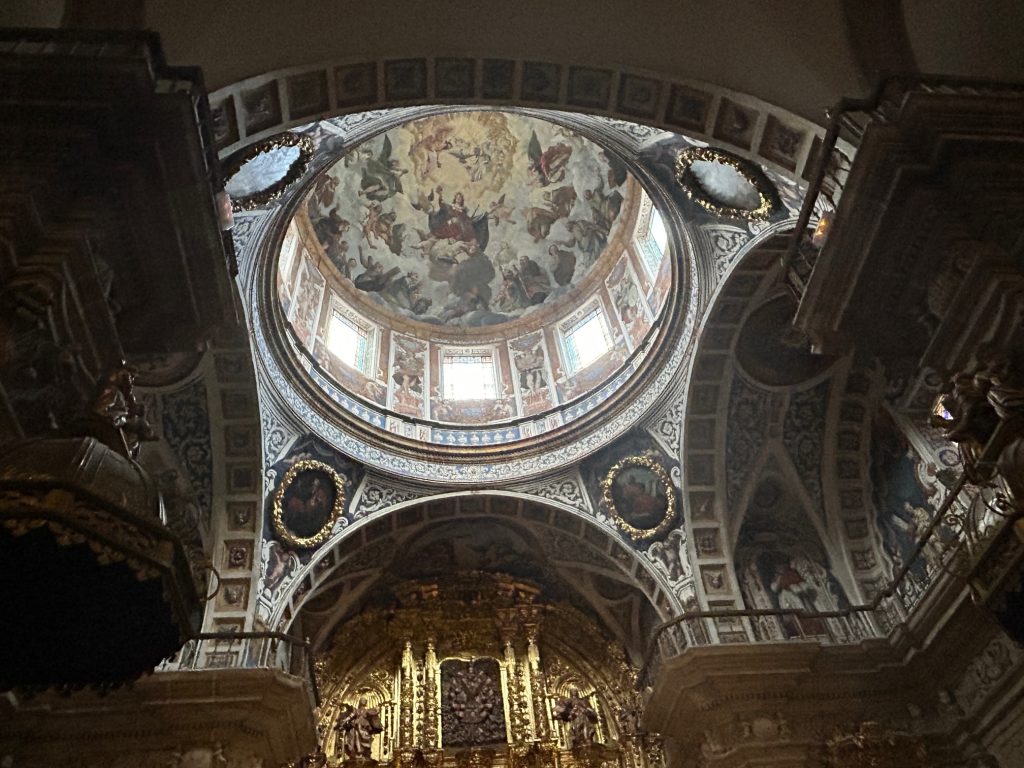 That ceiling in the Basilica is something else.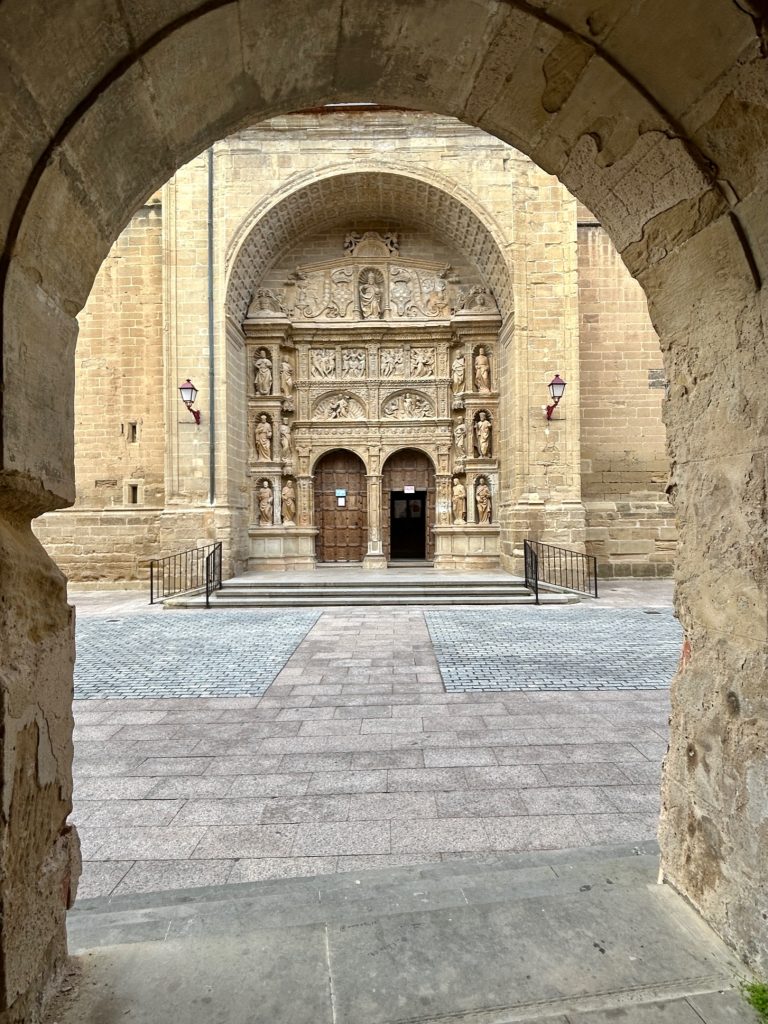 Okay, so the main entrance to the Church of St Thomas and it's altar are also pretty impressive.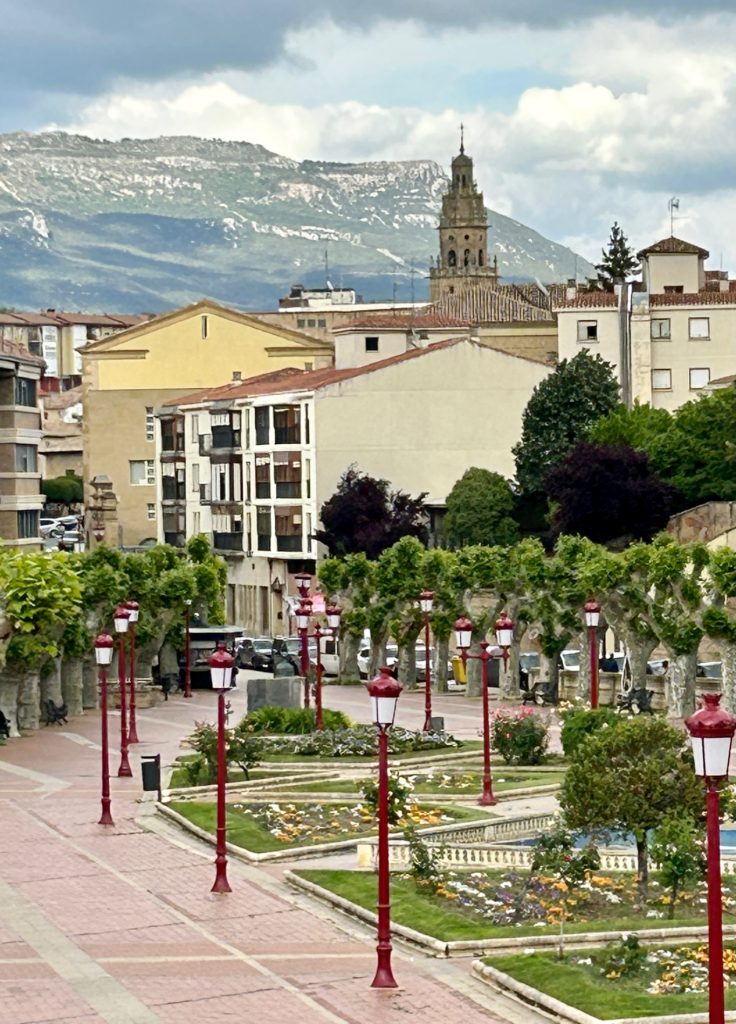 Left: That's the Church of St Thomas as seen from the Jardines de La Vega and Right: there's the same church as seen from an almost deserted Calle Santo Thomas.
The other very impressive aspect of this newer part of the town is the Mercado adjacent to the Jardines de La Vega. It is not a particularly large supermarket but in terms of content it is one of the best in this part of Spain and comes as close to a Waitrose as you will get here.
In terms of what there is to see and do in Haro, I'll not risk repeating myself here but will, instead, refer you to the previous blogs I have written about the place. You need only search 'Haro'. However, I will add that despite it's tired appearance (Please, give it a facelift!), Haro remains a pleasant town to visit and we will continue to return.