The drive from La Roque-Gageac to Bergerac was along a series of back roads through the gently rolling hills of the Dordogne countryside past vineyards and large fields of sunflowers and it took us less than 2 hours even allowing for a stop at a Leclerc store for supplies (i.e. Vanya's Crement of whatever has yet to be tried).
With a population of about 25,000 Bergerac is a fairly large town by local standards but it is compact and easily explored on foot. The old town is delightful with its jumble of winding cobbled streets and timber framed houses (some dating back to the 14th century) which slope down to the river.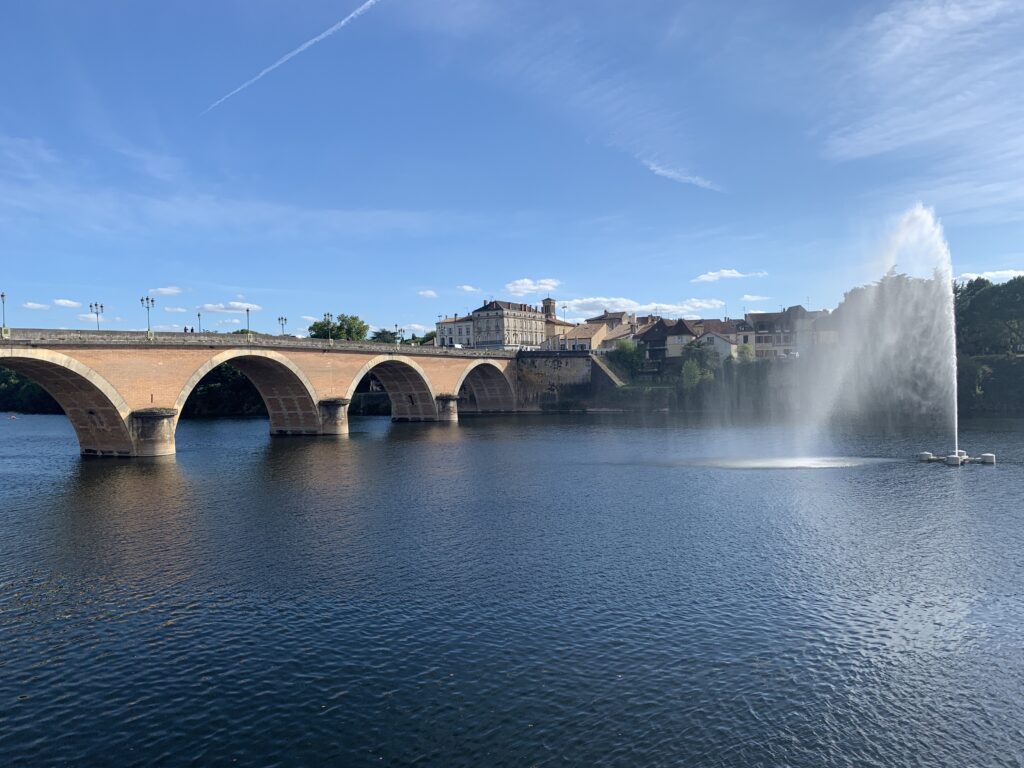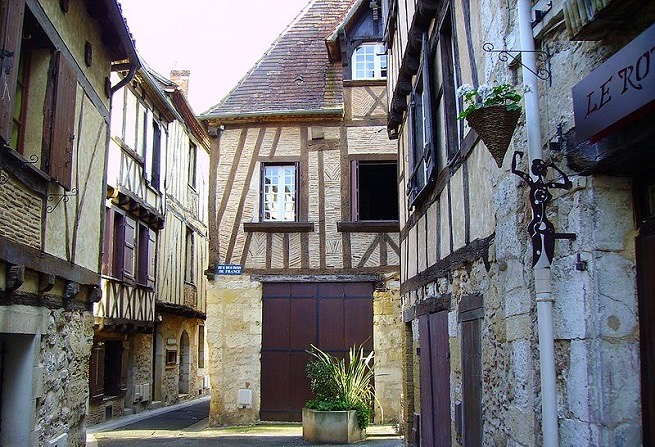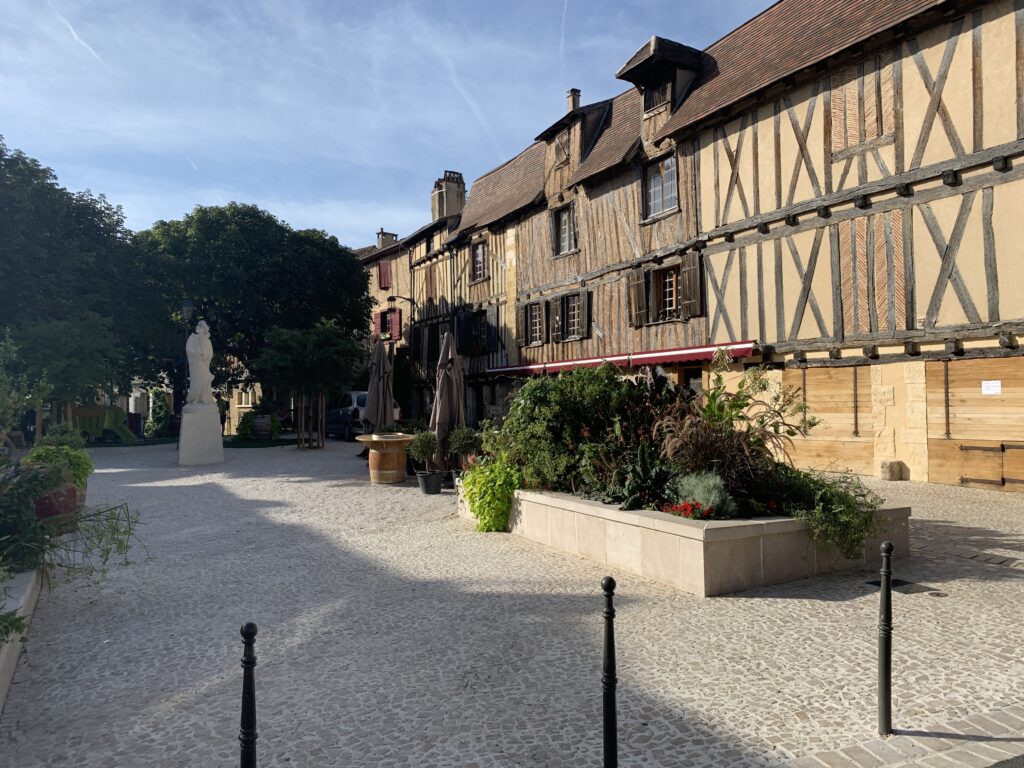 The first thing to spring to my mind upon entering Bergerac was not the bridge (as Vanya would have you believe) but Savinien "Cyrano de Bergerac" and I was keen to learn more about him. The fact is that while the town has adopted Cyrano (there are two statues here commemorating the unfortunate fellow) he grew up near Paris on an estate named after Bergerac and so far as anyone can tell he never even visited the place. The town adopted him some time after Edmund Rostand's play of the same name was run in the late 19th century. Of his two statues the one on Place Pelissiere is my favourite.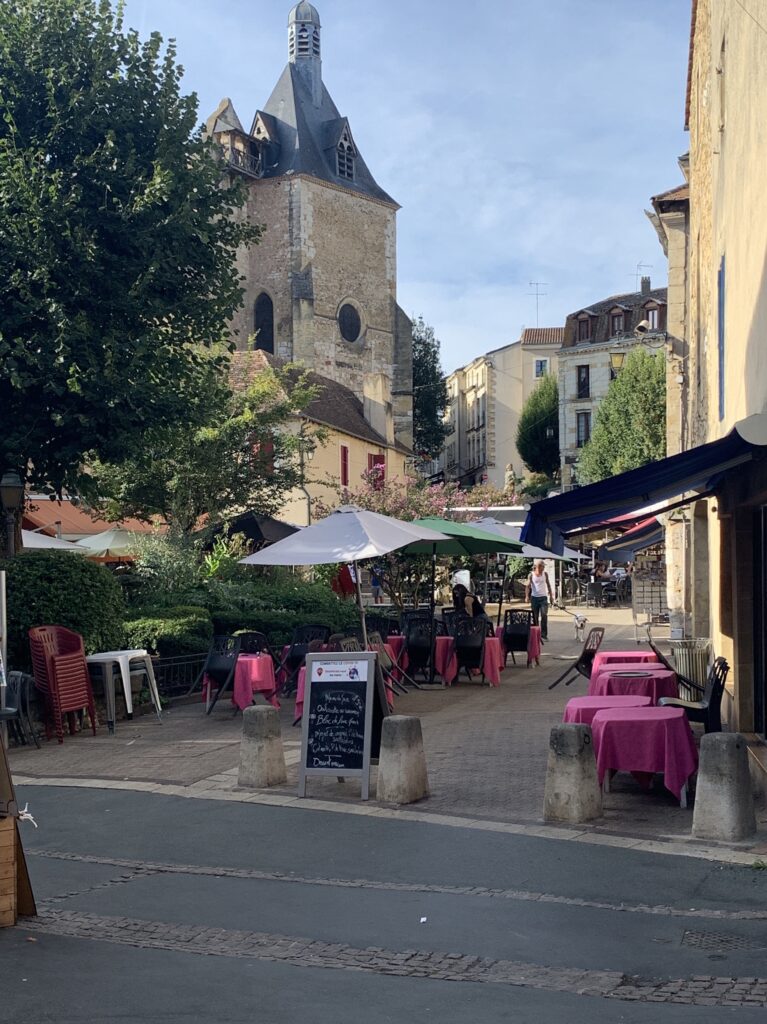 Also on and around Place Pelissiere is a huge selection of outdoor cafes and restaurants but the most significant building is the Church of St Jacques, part of which was built in 11th century but after being damaged in the religious wars it was largely rebuilt some 300 years later. I had a look inside but I didn't notice much of any real interest. The most interesting part is actually outside – there is a wooden perch high up on the steeple for the bell-ringers.
I cannot finish this short blog without talking a little about the local food and wine. We ate that evening at a small creperie, La Blanche Hermine, and honestly I ate the best savoury crepe ever. It was filled with ham, cheese and mushrooms and I don't know what else but it was fantastic and I would eat it again any day of the week. La Blanche Hermine is highly recommended and it's well priced. As for the wine, Bergerac is one of relatively few areas that produce relatively equal amounts of red and white wines but my favourites from this area are the reds and I wasn't disappointed on this occasion. It was really good (and I'll be taking some back to the UK) but this is perhaps not too surprising given the Dordogne area has more than a dozen AOC's.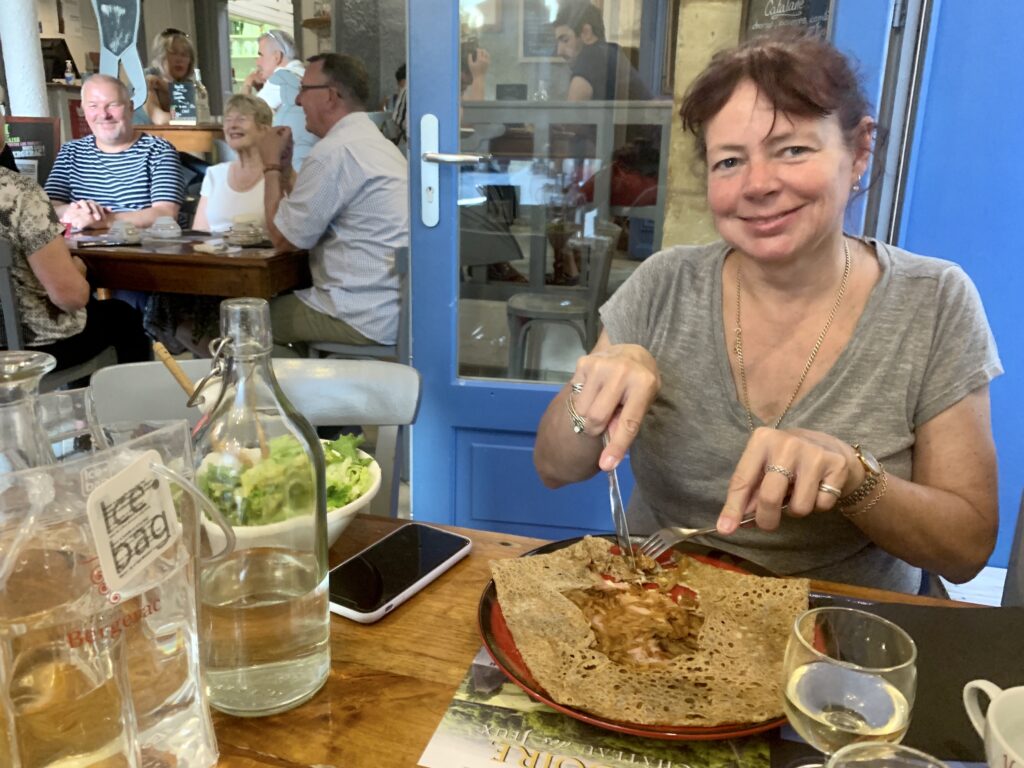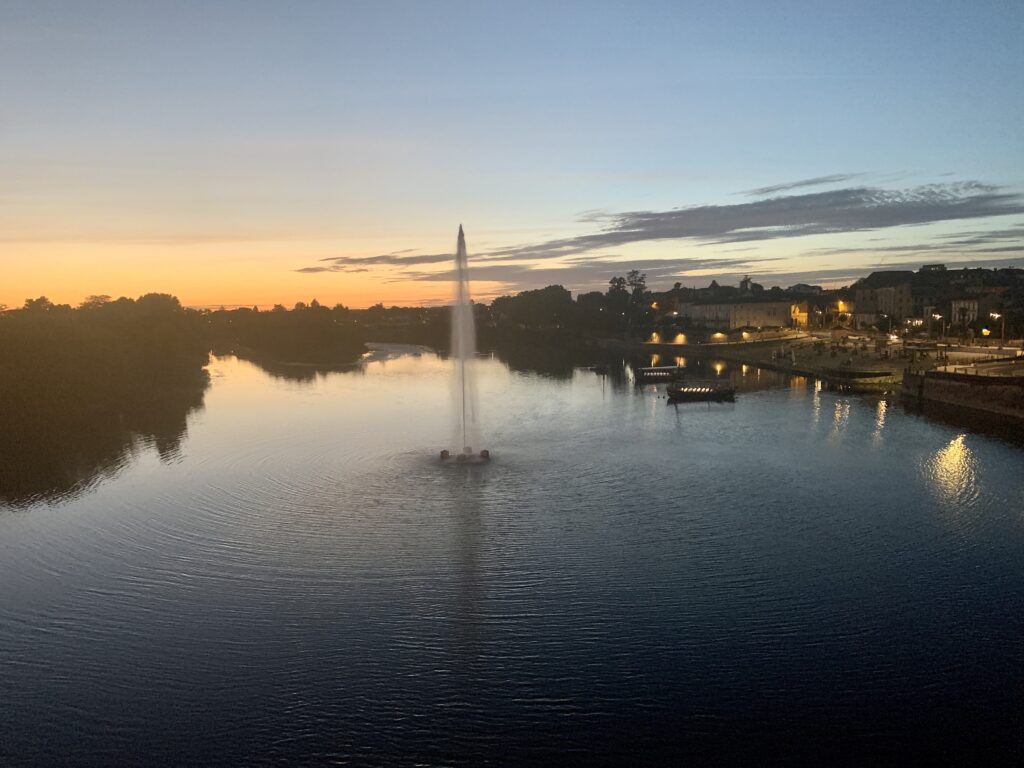 I'm conscious that recent blogs are not as comprehensive as usual in terms of what to see and do at the various locations we are visiting. This is because I am well behind in terms of writing and posting and that is because of technical difficulties posting photos and nothing to do with the increased wine consumption. Should improve as I start to catch up.
We'll stay here for a day or two but Vanya is already talking about a Crement de Bordeaux. Any guesses as to where we'll be heading next?