Vehicle sat-nav systems are designed to present the driver with a selection of routes; most of which are on good quality roads and all of which make some sense. The sat-nav system in the Van is quite different. It is inherently evil.
Call me paranoid if you like but it is as if it wants to continually demonstrate it's supremacy over me by deliberately selecting silly routes that cross mountains on crumbling, narrow, zig-zag, pot holed roads that would worry pack mules and then; it tries to further belittle me by exhibiting its superior linguistic talents, taking me through remote seemingly empty mountain villages where all signposts are written solely in Greek such that I cannot find my own way. Rant over.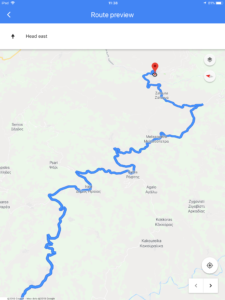 The above google map is not that clear but I believe it reflects yesterday's journey from Dimitsana
Trying to retrace yesterday's route has not been easy but so far as I can tell I left Dimitsana on an unnamed road which initially took me across the Lousios Gorge and higher up the mountains and through the villages of Zatouna, Melissopetra, Raftis and Iraia. Of course, I didn't know that at the time because, as has been said already, the village names are written only in Greek.
It was very cloudy to start with and visibility was limited but every now and then there would be a break in the clouds and I was presented with some quite amazing views. I forgive the sat-nav.
To continue. Following some research I did before commencing this trip, I thought I recognised the next village after Iraia as Paloumpa (home of the famous Dimitris Plapoutas) and I paused to check this with a local lady coming out of the church. She didn't speak any English and so I am still not certain it was Paloumpa but if the view in the photo below is of the valley of the River Alfeios, and I think it is, then I gained something from taking this particular route. I can tell you about Plapoutas.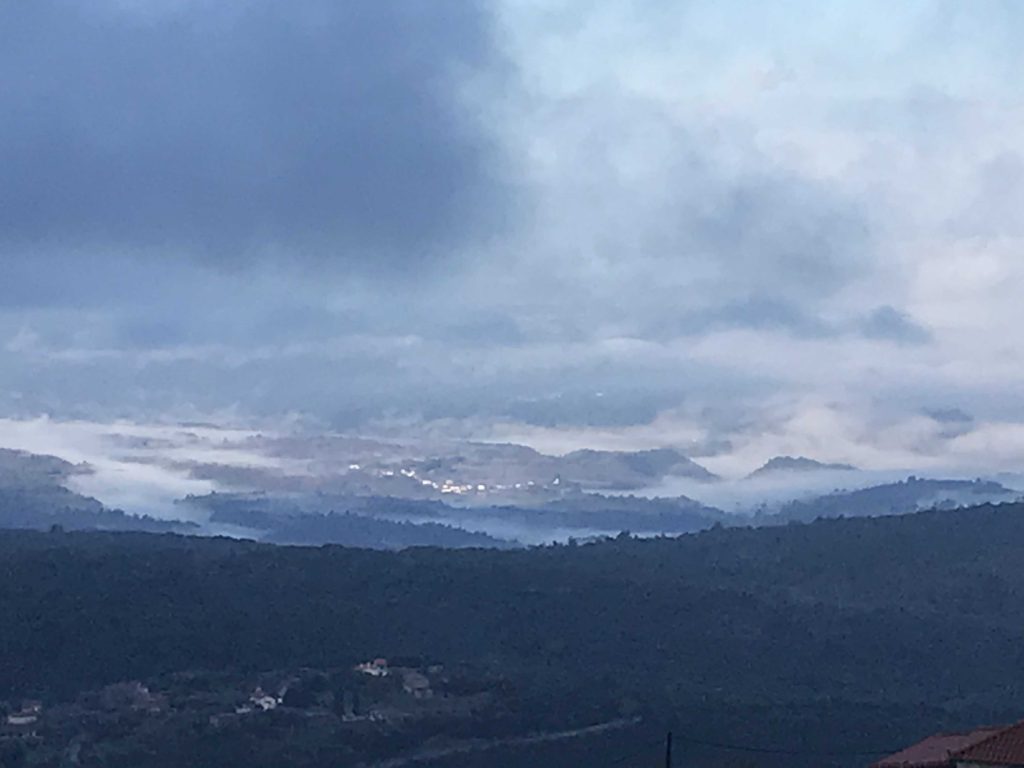 A somewhat atmospheric view of the valley that I believe holds the River Alfeios
So, who is Dimitris Plapoutas? He's an interesting character who, like Theodoros Kolokotronis (see the Nafplio blog), escaped to Zakynthos to join Britain's 1st Greek Light Infantry Regiment in their fight against Napoleon and his Turkish allies. Like Kolokotronis, Plapoutas worked his way up the ranks and was made a General in the fledgling Greek army in their War of Independence against the Turks (albeit he was subordinate to Kolokotronis). Amongst other things Plapoutas was involved in the Greek successes at Tripoli and Acrocorinth but after the war he was imprisoned in Palamidi with Kolokotronis on charges of High Treason and was sentenced to death. He too was pardoned and he subsequently entered politics, serving in the Greek parliament and Senate, before settling down in his 70's to start a family. He married a young lady in her 30's and was known to have had at least one daughter with her.
Apparently his house in Paloumba still stands but it was badly damaged in an earthquake in the 1960's. I couldn't find it but that is not too surprising with the amount of ruins around Greece.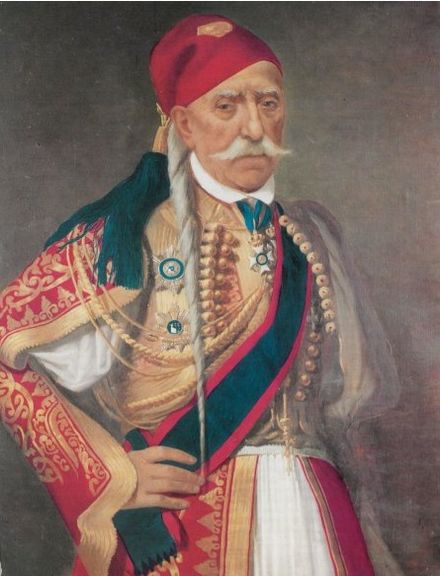 Dimitris Plapoutas (1786 – 1865)
The quality of the road improved considerably after Paloumba and I took over from the sat-nav.  I was intending to drive up to Patras to enquire about a ferry across to Italy but stopped off at the small village of Louvro for lunch and, having seen that the local taverna sells a wine from the village of Melissopetra (went through there earlier today), I am tempted to stay overnight.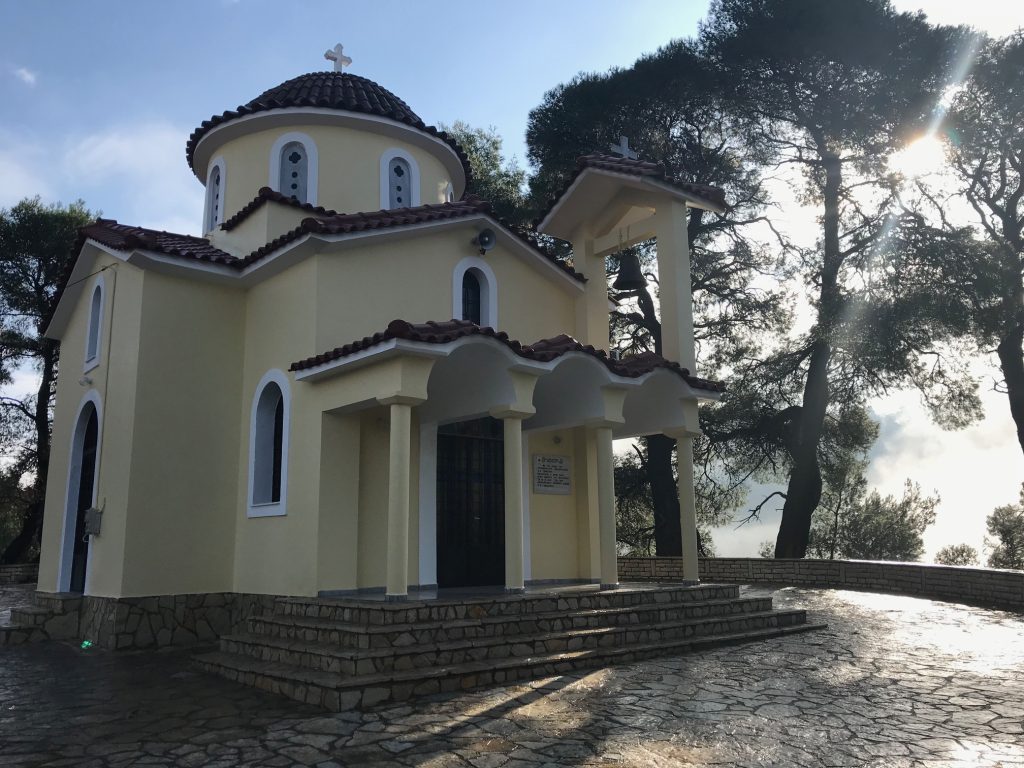 Above, the local church (in Louvro) and, below, the local wine (from Melissopetra)…