This morning, after a wild camp at Louvro I am back at the Ionian Beach Campsite at Glyfa (where I stayed Christmas Eve). It is just semantics I know but, I'm not sure how anyone can consider an overnight in the Van in the quiet car park of a very pleasant village taverna a "wild camp". I'm going to have to think of another expression.
The Van and I travel to Bari in Italy tomorrow on the evening ferry from Patras and Ionian Beach is convenient in that regard. It is less than 70 km from the ferry terminal and it has all the facilities I need to prepare for the journey. Indeed, since arriving this morning I have booked passage on the ferry for the Van and myself and I have reserved a private cabin. It's a 16 hour journey and passengers are not allowed to stay overnight in their motor homes on the ferry during the winter months – safety reasons, I suppose.
The Van and I are all cleaned up (it took me over an hour to get the Van looking right but we've been travelling for 3 months now). I perhaps need a haircut but that's about it.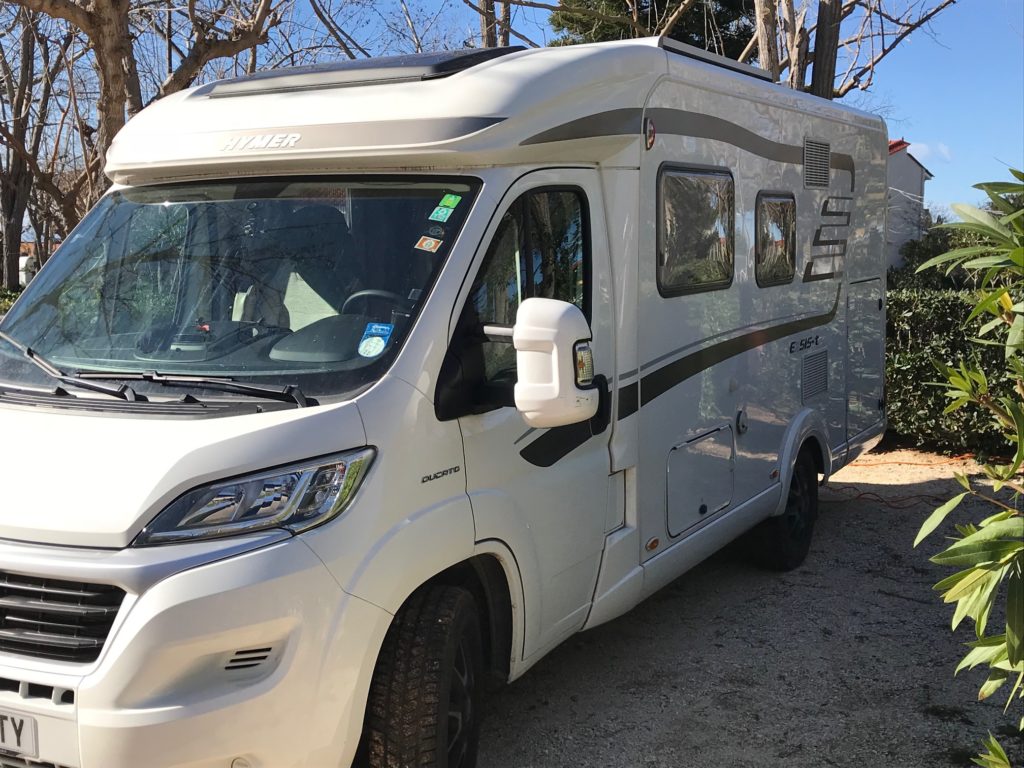 Van looking spic and span
It is mid afternoon; the sun is shining and I'm sitting, chilling on the beach with my last bottle of Gruner Veltliner and a selection of cold hams and cheeses… Not bad. Having said that, the sea is looking decidedly rough and isn't that just bloody typical with me about to get on a boat… Not Good. Here's another opportunity to practise the acupuncture I learned about on that cruise last year – only problem is that the pressure point spot he made with the permanent ink marker is no longer there.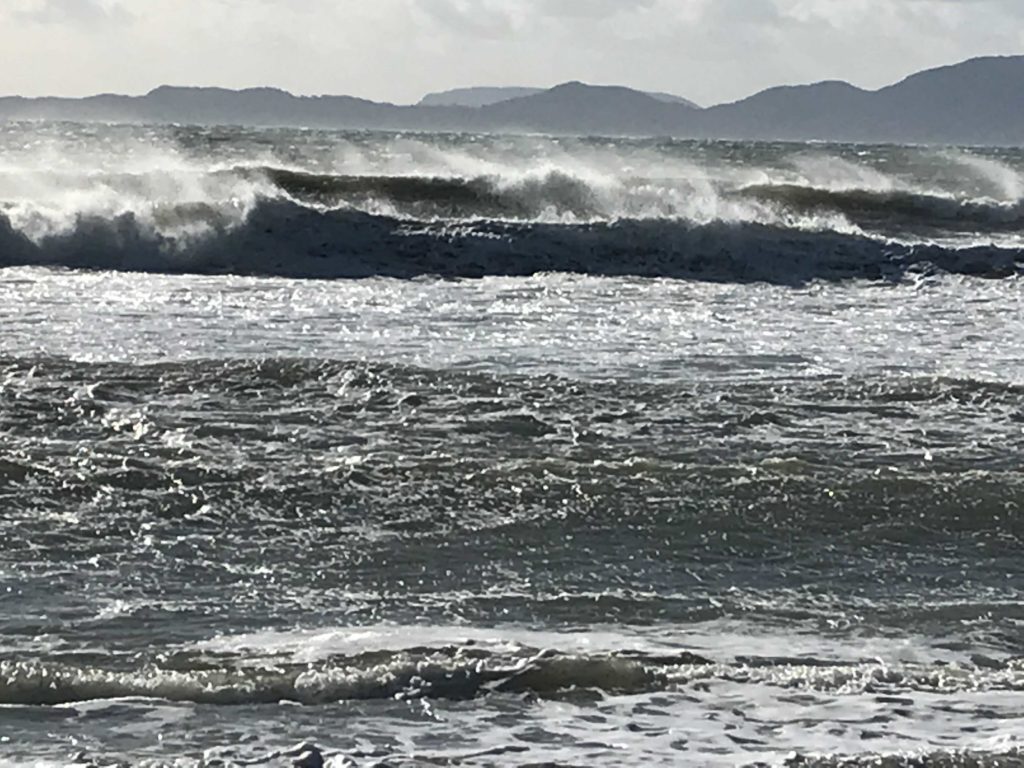 …Not sure about that sea
I've really enjoyed Greece (and in some respects am sorry to be moving on) but, I'll be back in the summer and; meanwhile, there is the anticipation and excitement of all those new places in Italy that I will find. I said that there will be no further mention of Greek castles. I said nothing at all about Italian castles.