Drove south today, passing through Tours, to the small town of Montrichard sur Cher in the Centre-Val de Loire. We weren't aiming for Montrichard; it was just that Vanya found a reasonable looking stopover in "Camping Couleurs du Monde" (next to a fair sized Carrefours, which provided an opportunity to stock up on a few luxury items such as basic foodstuffs and essentials such as Vanya's newly found Cremont wine) and we elected to settle there for a couple of days and "just chill'". What a great find!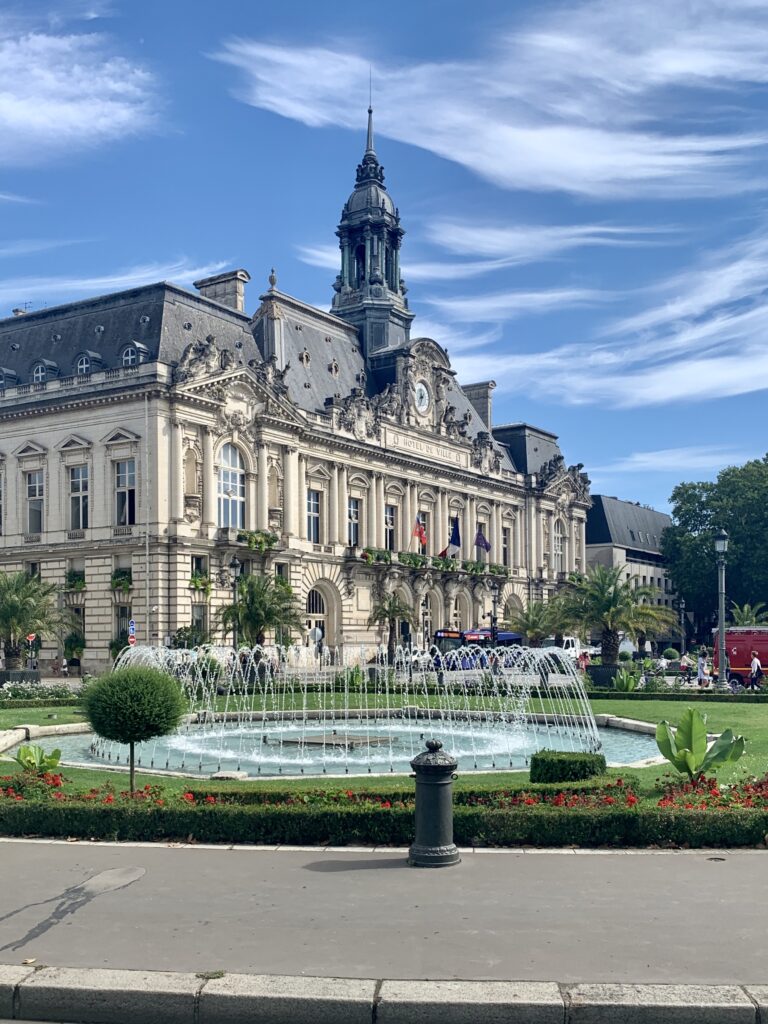 I went exploring that first afternoon in Montrichard and two of the first places I stumbled upon were wineries, Domaine Merleau and Domaine Monmousseau. Time for some wine tasting but which to choose? Because it was 10 metres closer I did what any thirsty Englishman would do and chose the Domaine Merleau and… I did okay. Vanya would get her turn the next day.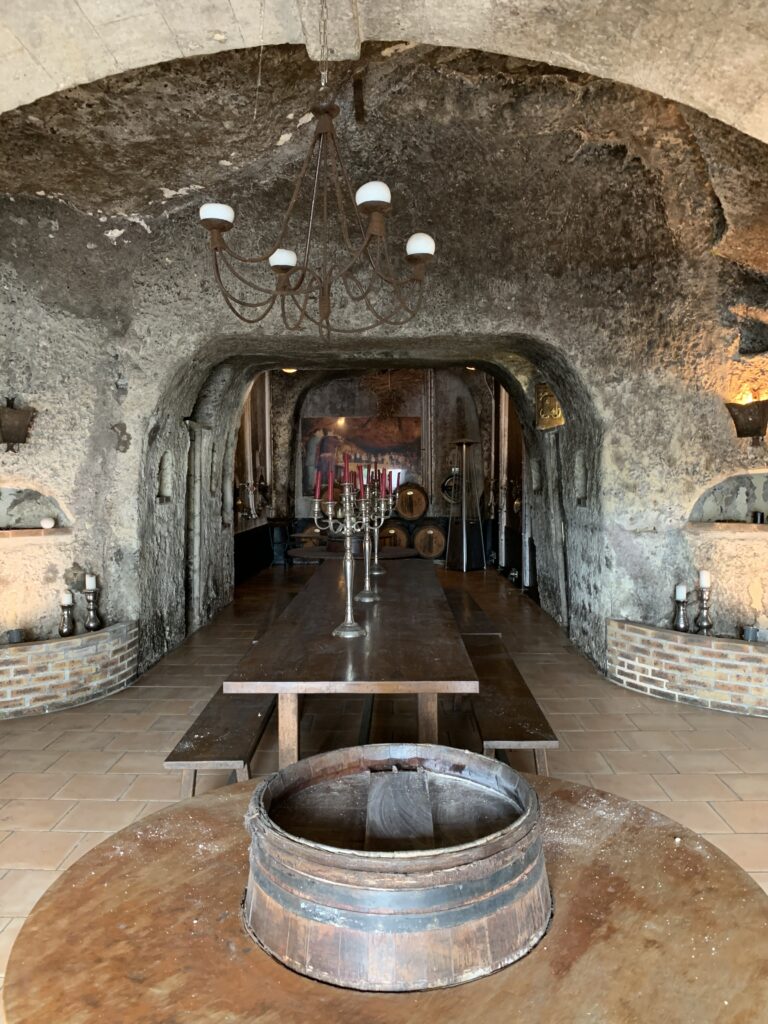 That first evening in Montrichard was lazy. I ambled back to the Van – sorry the Boomobile – where Vanya had produced just the right meal to follow white wine tasting – a prawn starter with a chicken salad to follow. Then we sat and drank wine and put the world back into perspective.
The following morning was about properly checking out Montrichard and, especially, the local market which was in full swing that day. It isn't a big market but you can get just about anything you want up to and including a double bed. The charcuterie stall was particularly appealing – loads of pork and boar! We took the dogs with us (the French seem to love dogs; witness the Michelin experience back in Normandy) and this time even Beanie was sufficiently well behaved that we were able to sit and enjoy coffee at the edge of the market and just watch the world go by.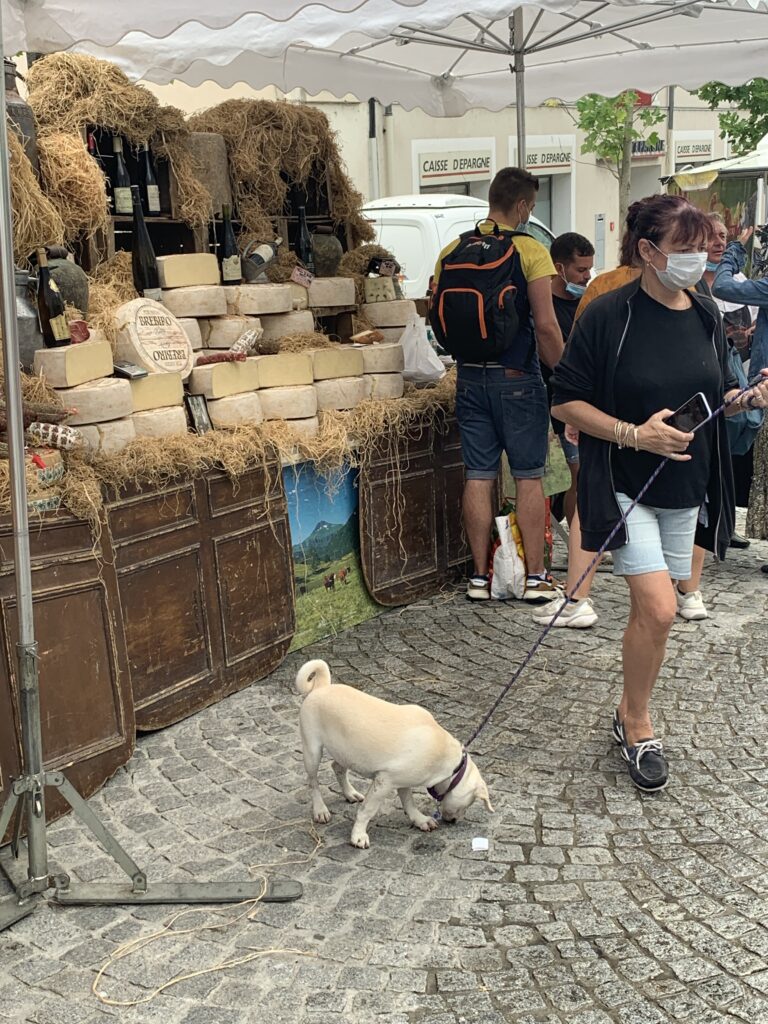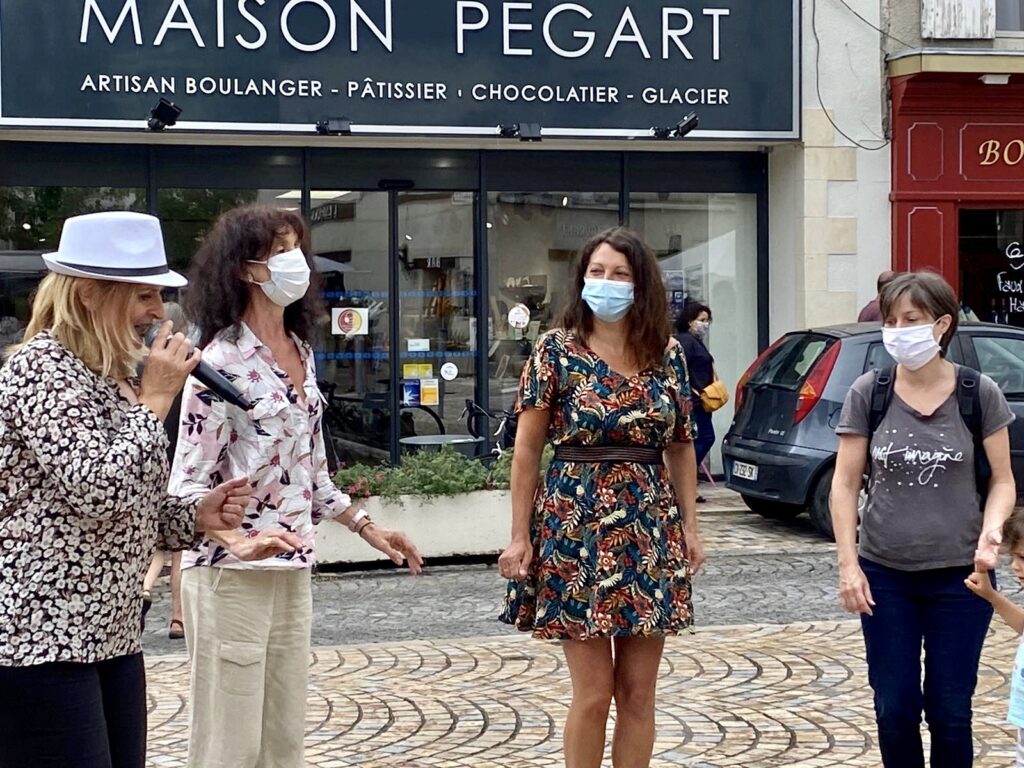 One thing worth mentioning – As we sat down to enjoy the morning coffee in the market place, I ordered a cafe au lait while Vanya (forgetting that she is in France and not Italy) ordered a Latte and yet; when the waitress returns with our drinks, Vanya swears blind that the cafe au lait is hers and that it was me who ordered La The! To make matters worse La The was Earl Grey and I cannot stand the stuff!!
Vanya went for a short sleep that afternoon and I took the time to walk to and from the Chateau de Chenonceau (that's about a 20 kilometre round trip) but because we had more wine tasting scheduled for that evening I didn't have time to enter the Chateau itself.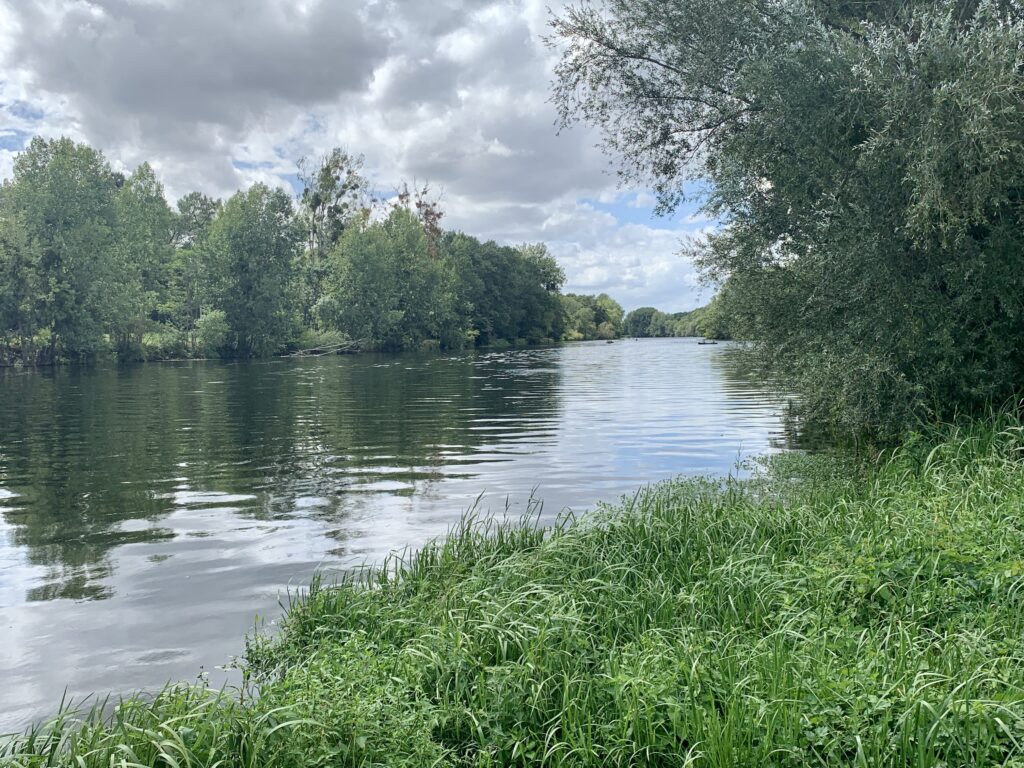 The wine tasting was fun (we went back to the same place I visited the previous afternoon ) and we came away with another couple of cases of white wine. Then it was off to find a restaurant in the centre of the town for dinner. Sod's law, the wine served with our dinner that evening was a Monmousseau and Vanya hasn't yet stopped telling me how much more she prefers it than the stuff I made her try earlier in the day at the Domaine Merleau. No matter, we had a great time sitting outside on a warm summer's evening, eating huge buckets of Moules and listening to old music covers by a local combo (and, yes, drinking the finest wine I have experienced on the tour so far including the Pouilly Fume).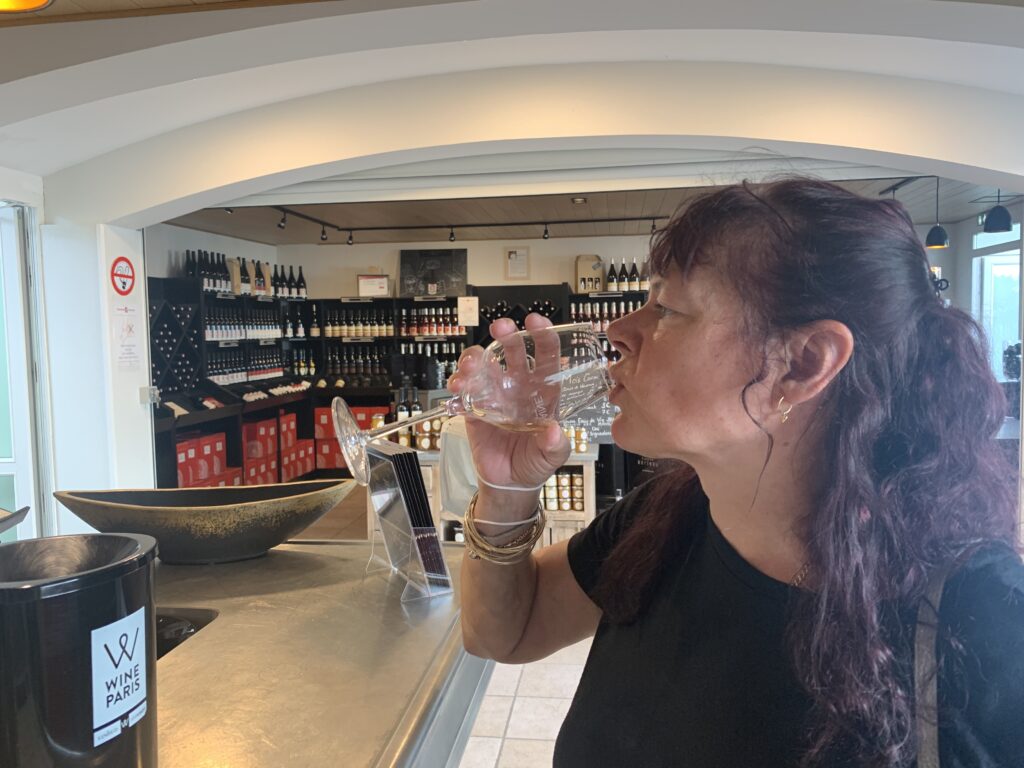 Montrichard in the evening is enchanting…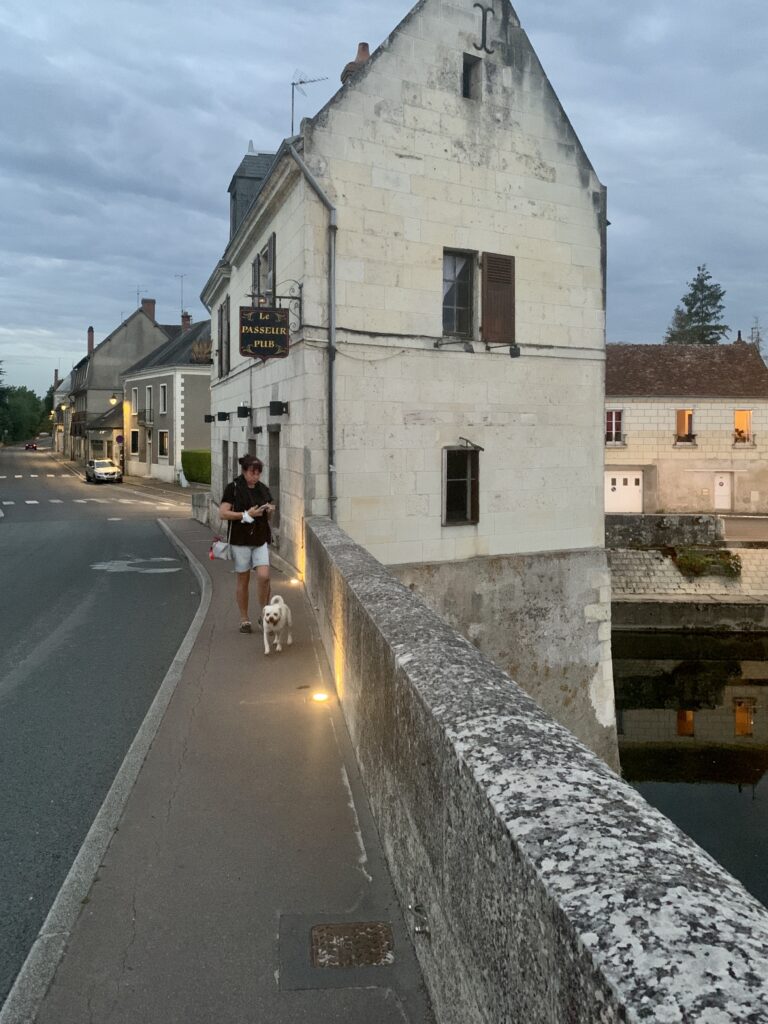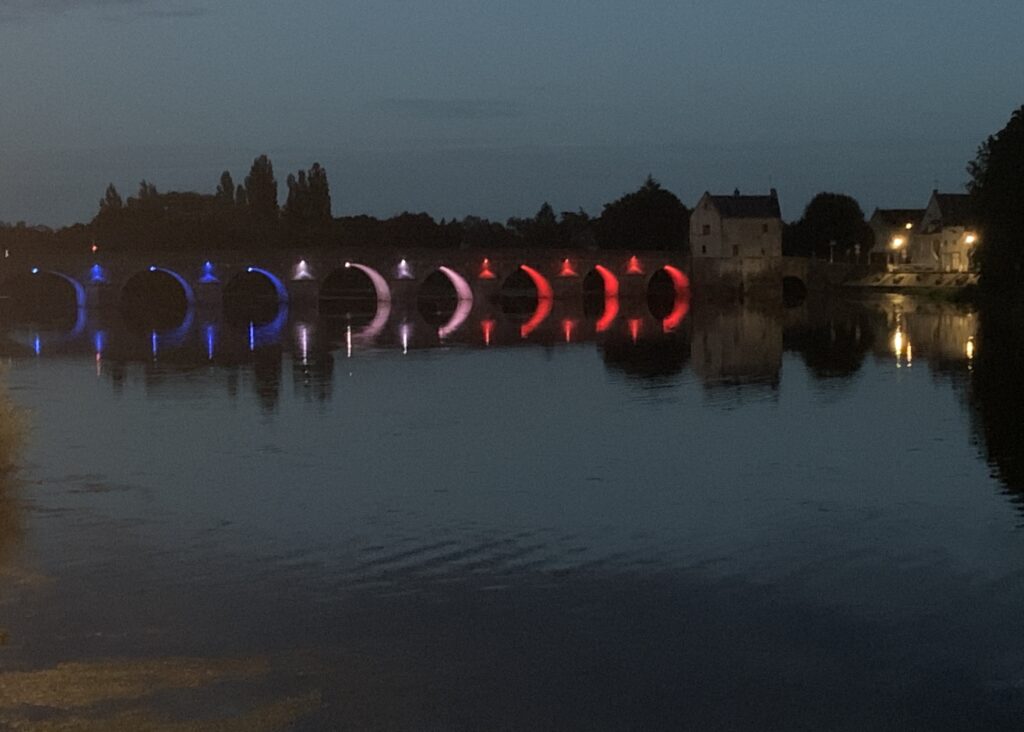 Amboise tomorrow.