We both like Amboise. It is a bit touristy and it was quite busy while we were there but it is steeped in history and well worth a few hours of anyone's time. Because of the Chateau Royal d'Amboise and what remains of the old town it retains, I think, something of a medieval feel.
Unfortunately, we didn't get to see as much of the town as we would have liked. I have long wanted to explore the Chateau Royal and what with doing that and then taking lunch at a small bistro alongside the Loire the time just flew.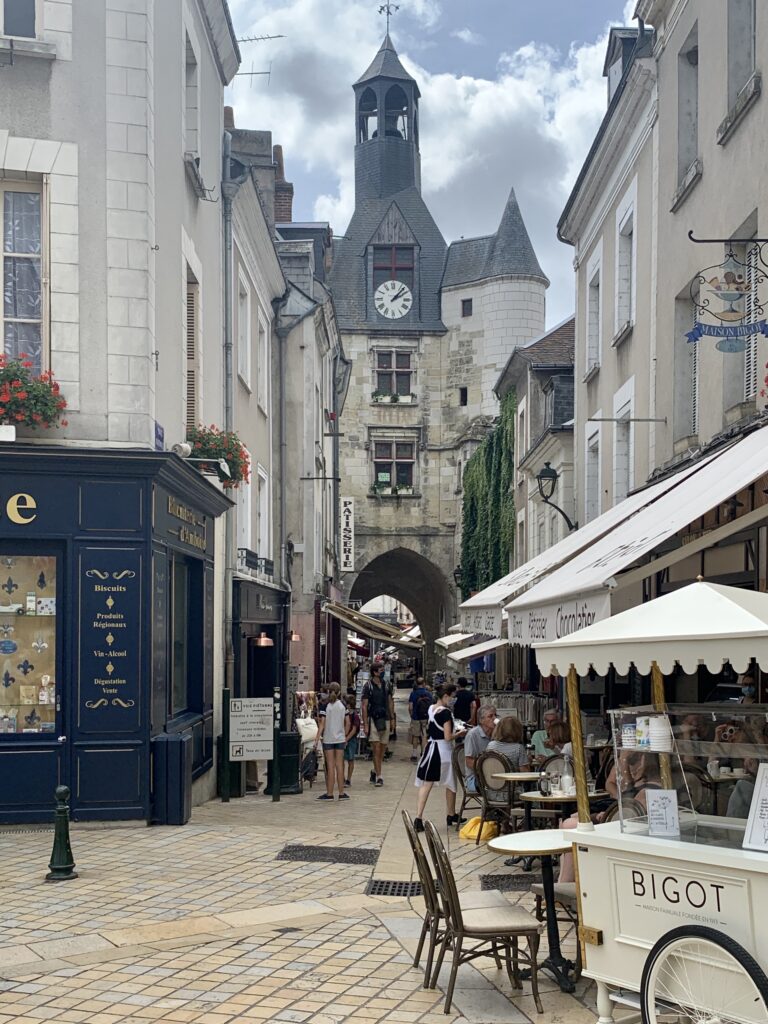 People have been living on the site that is now Amboise for well over 2,000 years and there has been a fortress of some sort there for most of that time – certainly, there has been one since Roman times. It was in 1498, however, after fighting his wars in Italy and returning with a love of all things Italian, that the French King Charles VIII began to transform the typically dark defensive medieval fortress where he had been raised into a Renaissance masterpiece. This start was continued by others (notably Louis II and Francis I with Francis in particular excelling as he brought in various Renaissance Masters including Leonardo da Vinci to build on the earlier works) until the Chateau became a worthy palace for numerous Vallois and Bourbon kings. It is sad but, magnificent as it still seems, the Chateau is only a shadow of what it once was (because of destruction caused during the French Revolution and then again under German occupation in the Second World War).
Upon entering the Chateau one of the first sights to be seen is the Chapel of Saint Hubert which sits almost directly above the main entrance and has been described as "an absolute jewel" – it is! This is supposedly the final resting place of Leonardo da Vinci who spent the last years of his life and died in Amboise in 1519.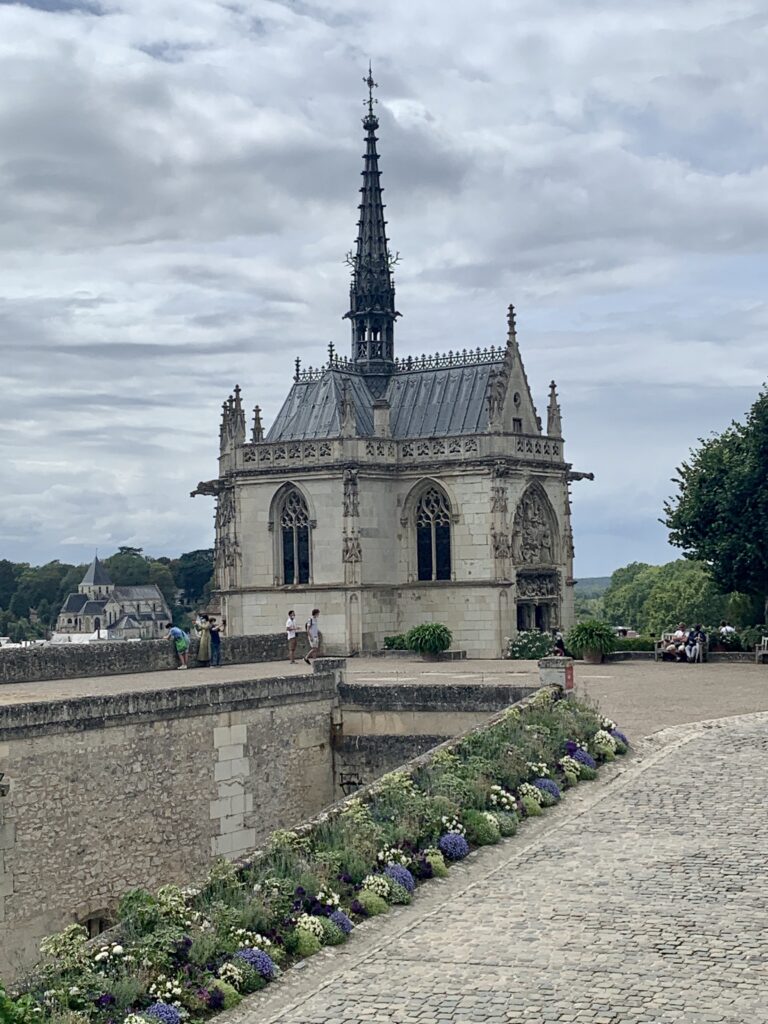 Put me on the walls of a castle and I am normally looking outwards for the best views. Not so in this case. The views along and inside the Chateau walls are truly superb and the restored gardens certainly do the place justice…
Although this is not to say that there aren't some views outside the castle wall that are not also worth taking in…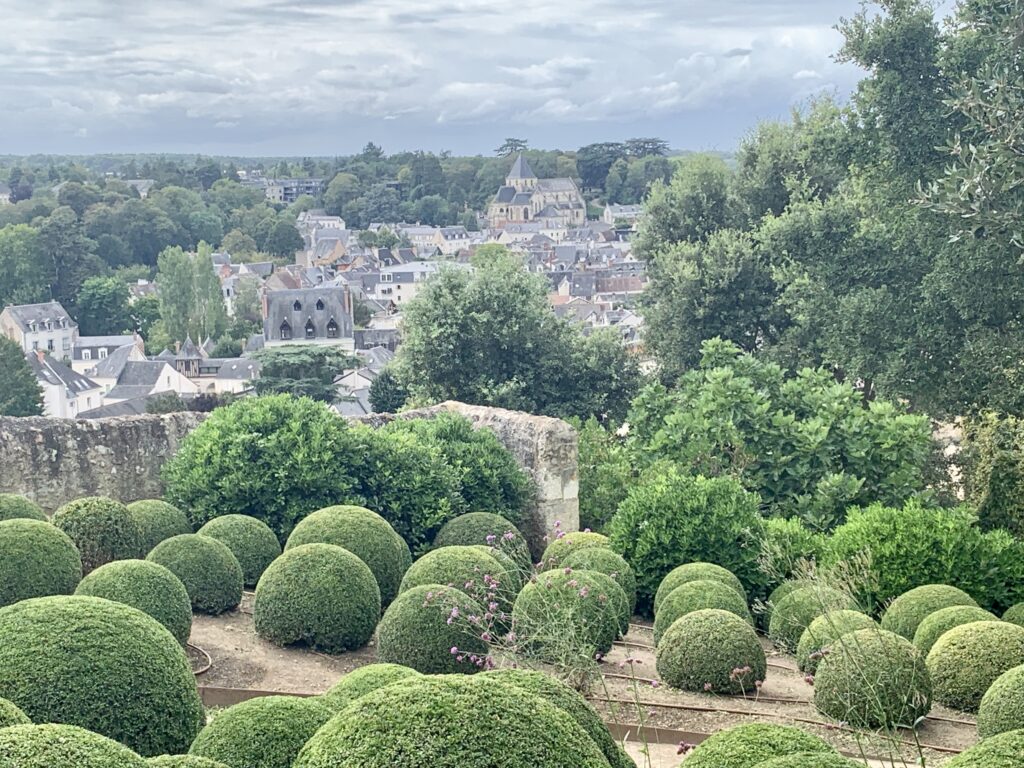 I did a quick run around inside the Chateau (and I could talk for ages about some of the rooms which are in fitted and furnished in late Gothic style as well as Renaissance and; of course, I have made no mention yet of Francis II and his time at the Chateau with Mary Stuart, Queen of Scots – Vanya and I are almost obsessed with the Tudors & Stuarts) but I had to drag myself away to rejoin Vanya who was patiently waiting outside with our dogs.
There was just time left for us to take a short stroll around the pedestrian old town (well worth visiting with plenty of fine old houses and lovely cafes) and stop for lunch in a small bistro along the banks of the River Loire (which in case you don't know officially separates the north and south of France and also marks the furthest point north reached by the Moors as they pushed up from Morocco into Europe) before we set off for our next port of call – Saint Aignan.