I last visited in Montrejeau in July 2019 (during Tour 2) but I never kept a blog that Tour, choosing instead to simply post brief details on Facebook. I recall I wasn't very complimentary about the town in my FB entry. That was perhaps unfair because I didn't get a good look at Montrejeau. My focus then was more towards the excellent camp site I stayed at (Camping du Paradis) and my trip to 'le plus beau village' of Saint Bertrand de Comminges where a medieval festival was under way. That was a great day but, it is time to put the record straight about Montrejeux.
Once again I chose to stay at Camping du Paradis and once again it was brilliant (nice pitch, facilities and people) although it is now three times more expensive than it was in July 2019. No matter, it was good enough for us to stay 4 days.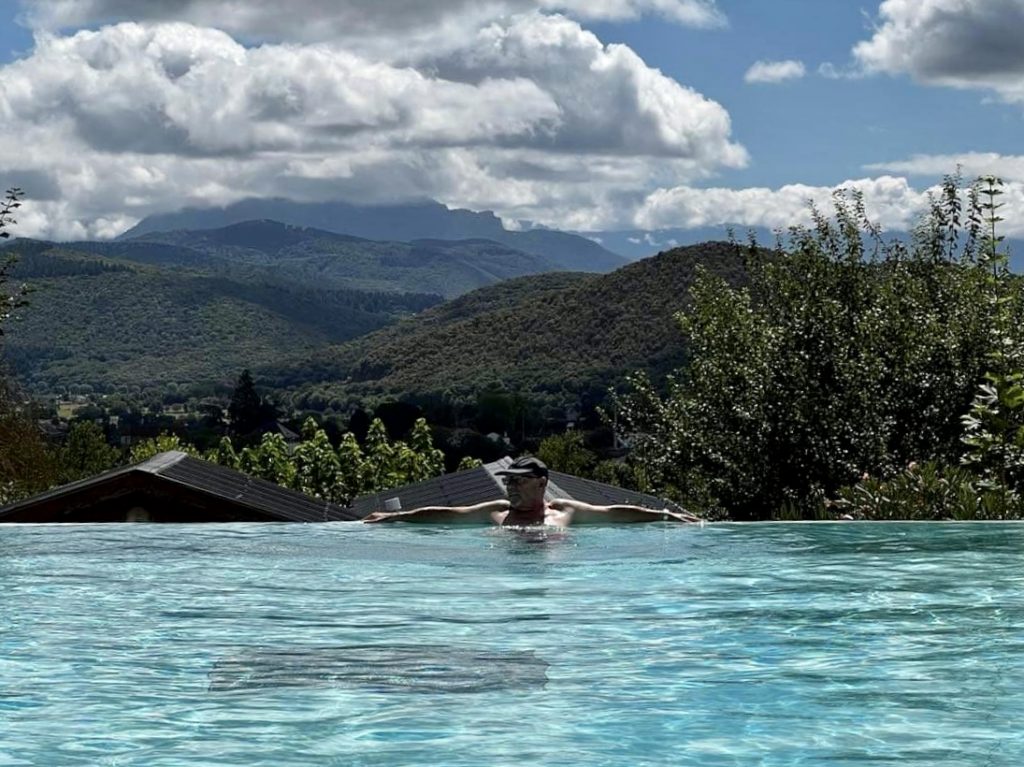 As for Montrejeau it's a small town with no more than 3,000 people but, it has a couple of real plus points and it has some history. On balance I was a little unfair about the place and while Montrejeau is unlikely to set the world alight in my lifetime, it is a reasonable base from which to explore the Haute-Garonne.
So what did I see this time that I never saw before? Well, for a starter I missed the town's main street. Instead I made my way from the campsite down along the Boulevard Bertrand de Lassusand then onto and over the town bridge to Saint Bertrand de Comminges. I returned the same way and as such missed the Marie (the town hall), the war memorial (it's really quite unique), the Eglise de St Jean Baptiste (beautiful plain inside) and L'hotel de Lassus (the town's most impressive mansion).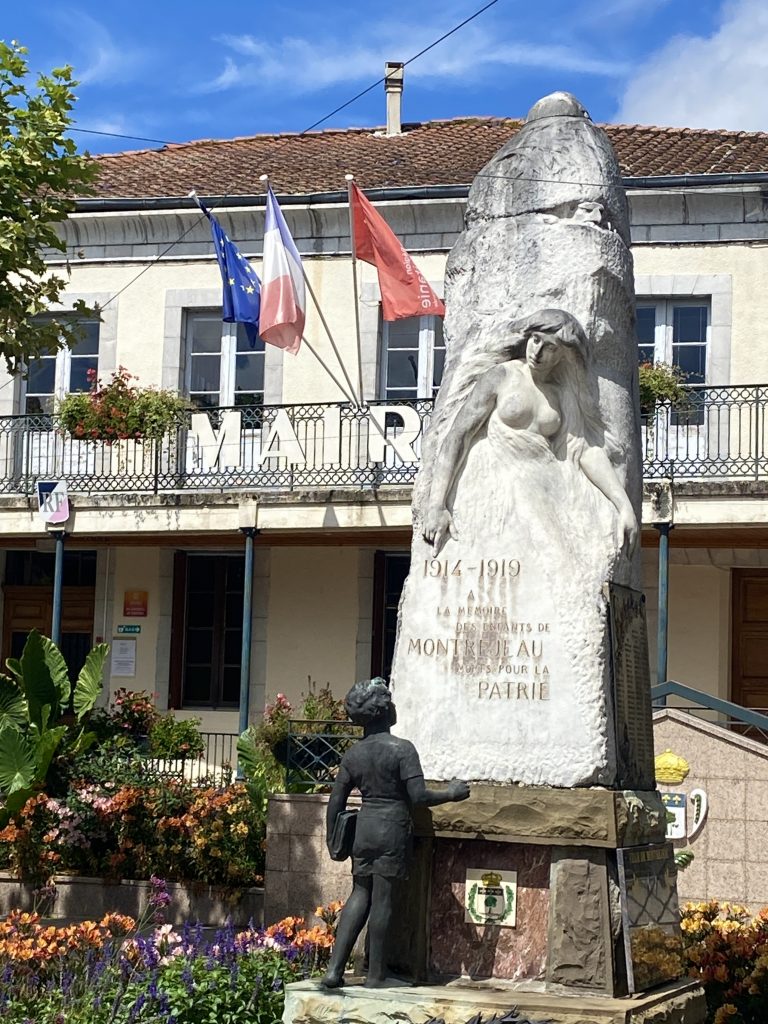 The church, L'Eglise de St Jean Baptiste, has an unusual octagonal shape tower but is otherwise unimpressive, until you get inside. The arched dark wooden roof and the roughly hewn cream coloured stone walls complement each other wonderfully well and the church isn't full of garish furniture that might detract from what amounts to a beautifully simple interior. I like it.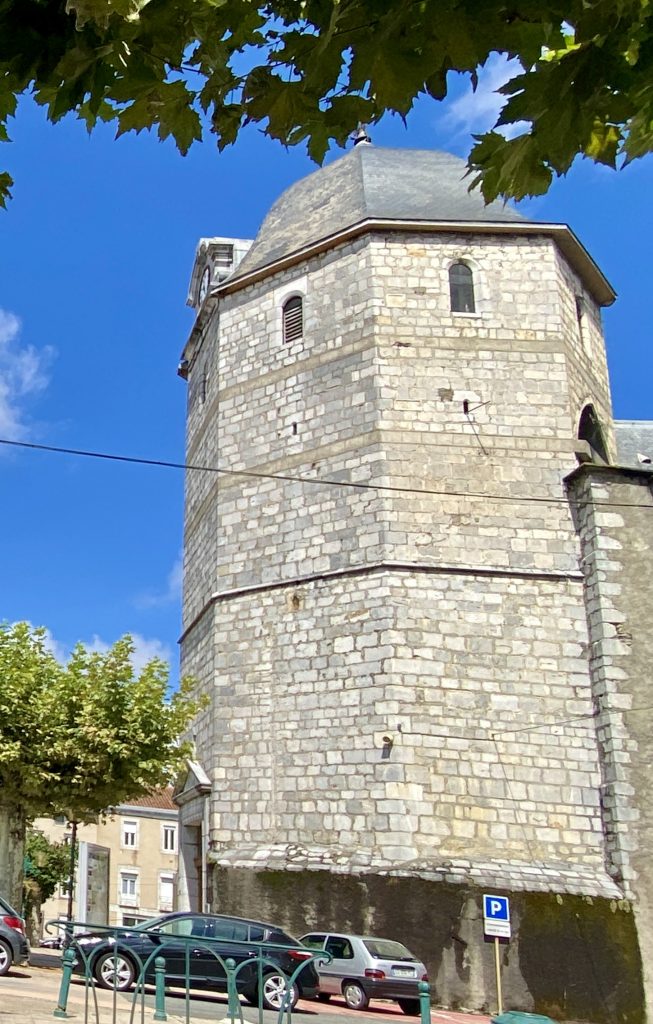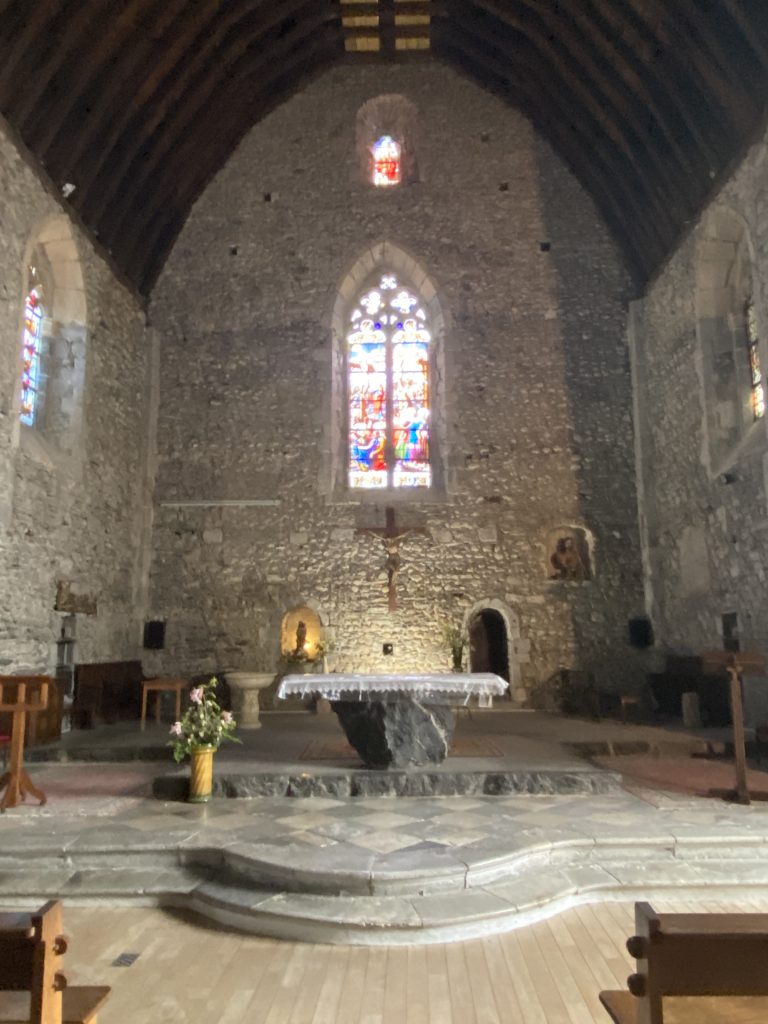 L'Hotel de Lassus is not, nor ever was, a hotel. It's a mansion (many French mansions are referred to as l'hotels), dating from the late 18th century and it belonged to the same Lassus family whose progeny subsequently built the 1892 Chateau de Valmirande. Nowadays it is used as a reception hall and there is a small space museum inside it.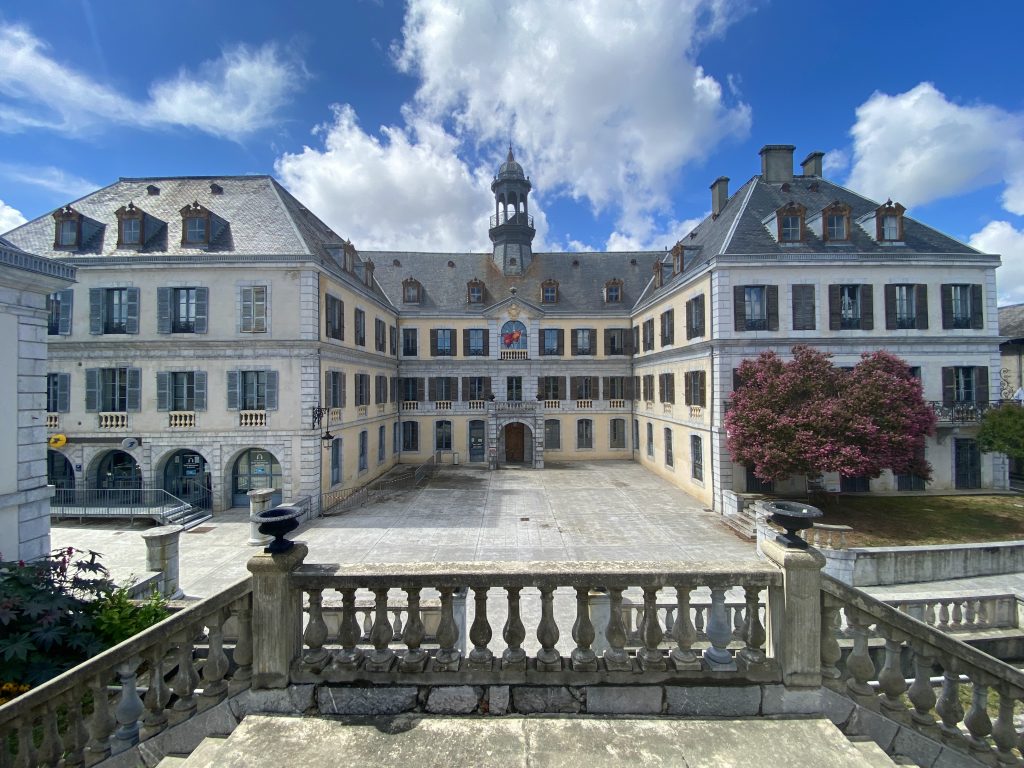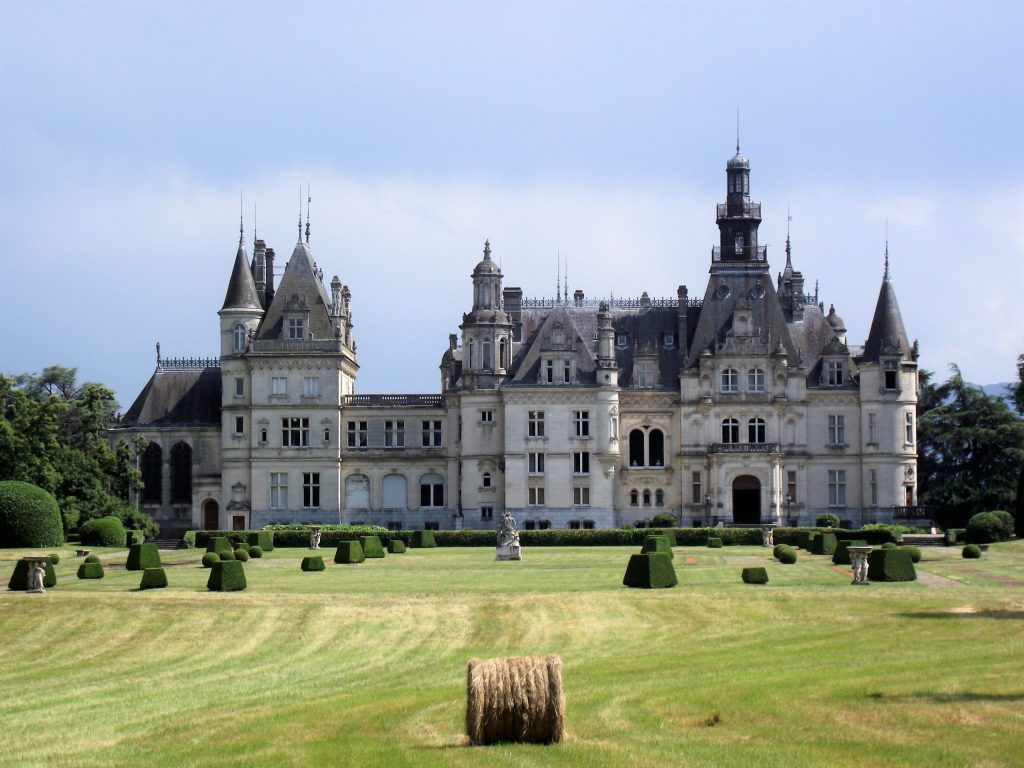 One other attraction I sought out during this more recent visit to Montrjeau is it's leisure centre and lake. The lake was developed out of a former gravel pit and extends over thirty hectares. To one side of the lake is a 'Blue Flag' water park complete with water slides and a bouncy obstacle course (I had to restrain Vanya from the obstacle course on the water) and the other side of the lake is for fishing.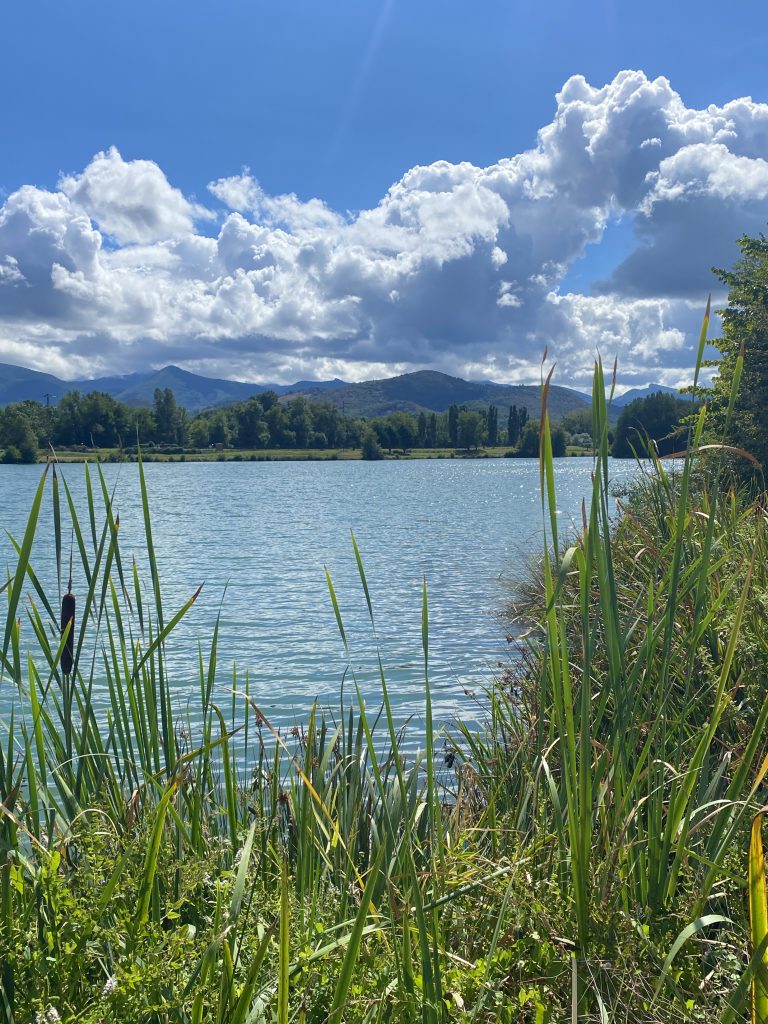 So, Montréjeau does have more to it than I first thought after my visit in 2019.
I mentioned too that it has some history. Well, it was the scene of one of the last battles between Republicans and Royalists during the French Revolution. In the summer of 1799, anti-revolutionary insurrection broke out in the area which threatened even the city of Toulouse. The Paris Directory quickly sent an army to the area and the rebels were crushed at Montrejeau in August 1799.