The next day, I was more than a little surprised that Vanya remained keen to visit the Cirque de Moureze, especially after she had seen the photos taken by our dinner companions of the previous evening. This simply wasn't her thing but, then again, she has surprised me in the past and, hey, life is for living. It never occured to me that she wasn't wearing her glasses the night before and couldn't actually see the photos she was being shown.
And so we made the short drive to the tiny village of Moureze. We paid our 5 Euros to park in the car park by the visitor centre at the edge of the village, grabbed the dogs and set off on one of the shorter trails through the Cirque de Moureze…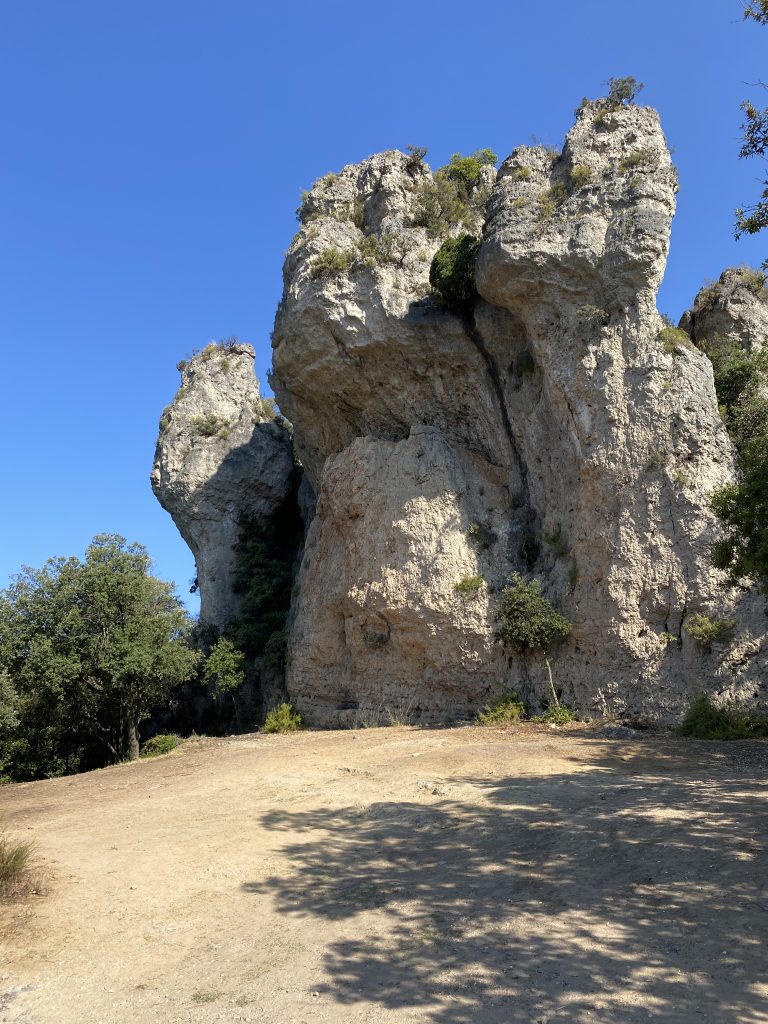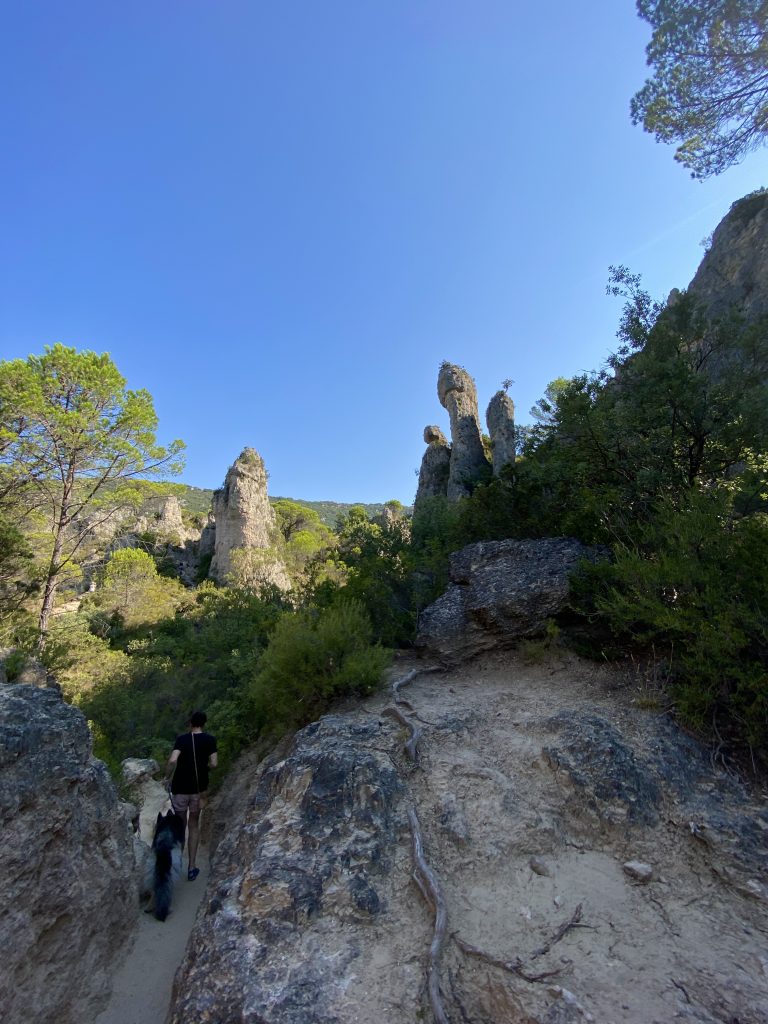 We were in the 300 hectare park which is the Cirque de Moureze for about an hour and I certainly enjoyed our time there. The views are sensational. There are a number of well marked trails through the park which are of between one and three hours duration and they take you through a strange and spectacular landscape full of 'Dolomites'. Dolomites are large limestone rocks which have been weathered by wind and water erosion over thousands of years into tall columns and all kinds of weird shapes. Put simply,the softer limestone is washed away to leave the harder rock sculptures, some of which are up to 500 metres high, and they make for great scrambling.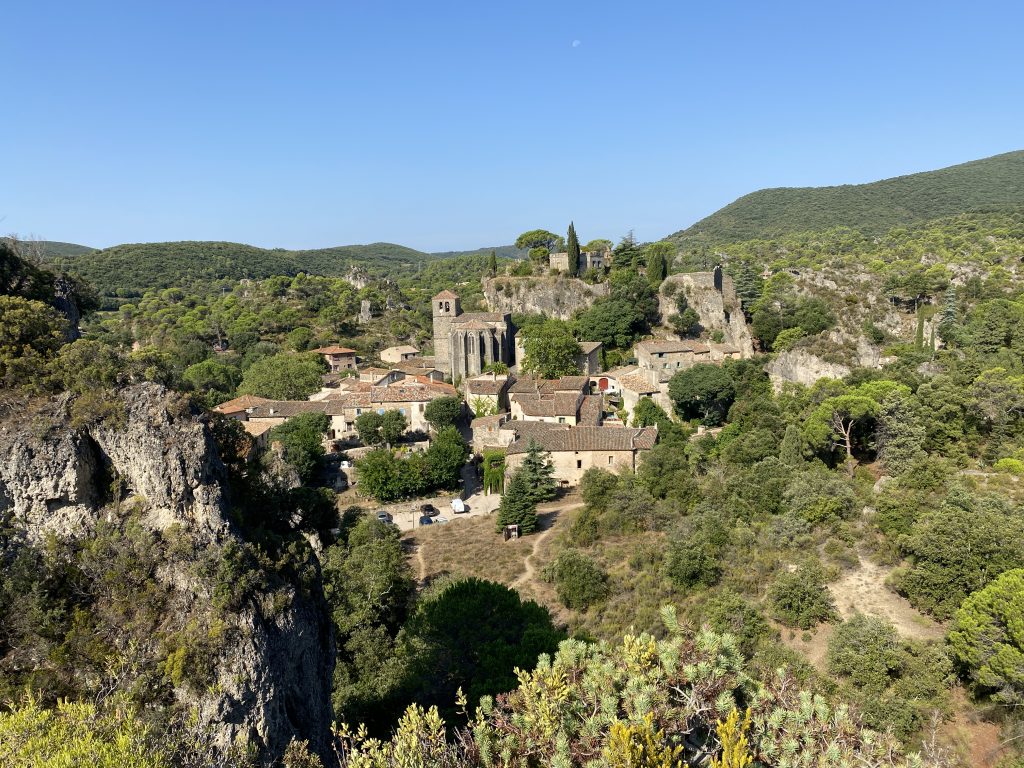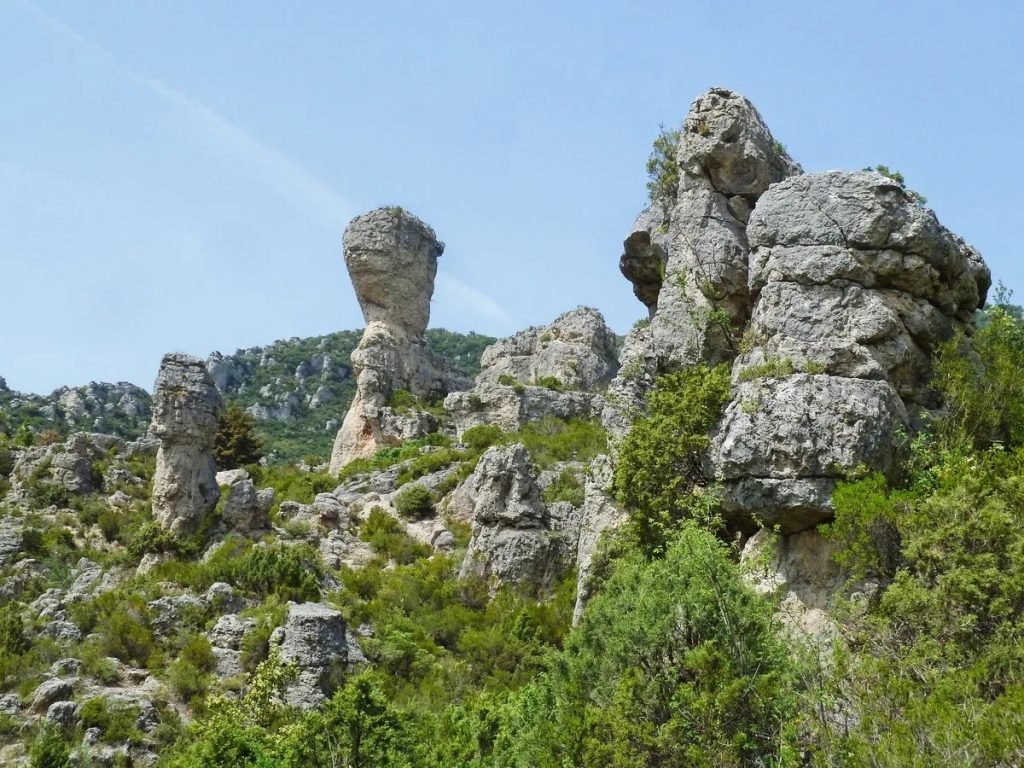 We retraced our steps to the village and found a small cafe bar. Moureze is a peaceful little village centred around the 12th century Gothic church of Sainte Marie. There is the ruin of a castle at the top of a rock above the village but I couldn't get to it. I think that access is across private land. The village has a couple of cafe bars (one has crepes on it's menu), a couple of small craft shops, an antique shop and an interesting little cemetery which has been designated a Commonwealth War Cemetery because it is the last resting place of a young Captain Peter Seymour Fowler who was murdered by the German SS in August 1944.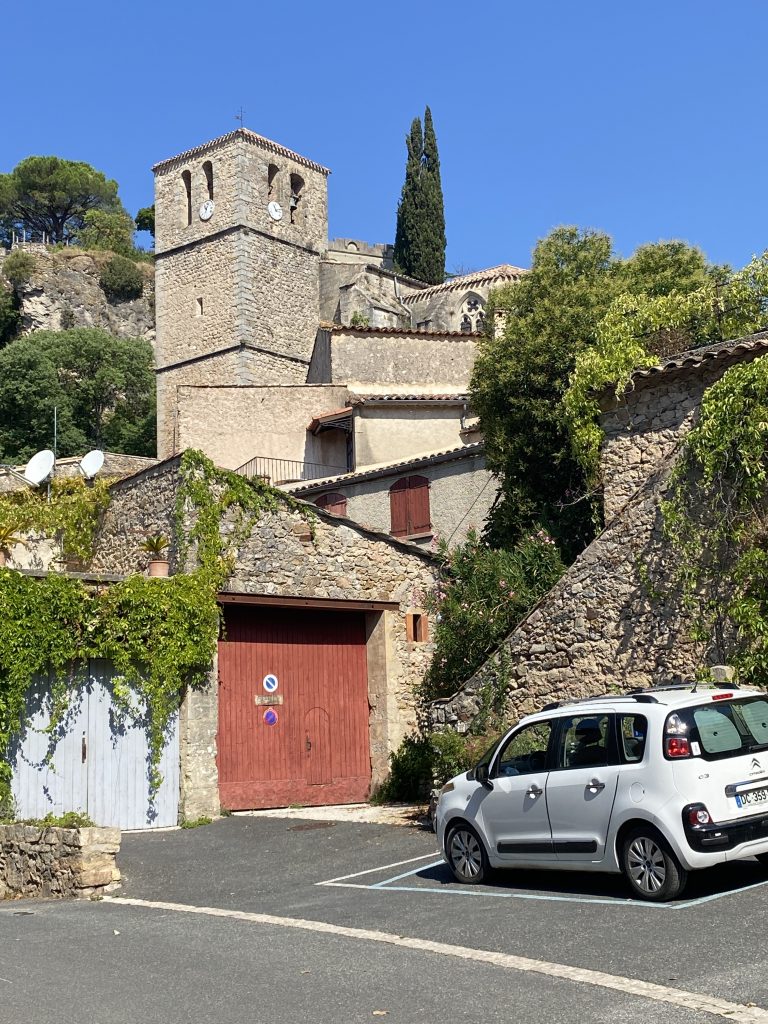 We enjoyed our drink, had a quick wander around the village and then returned to the Van. We had a long drive ahead of us to Montrejeau where I stayed almost 5 years ago.