Losing track of the days now.
None of my sources could identify a suitable campsite within Lille city limits and I therefore elected to stay a few kilometres outside of Lille at a place called Peronne-en-Melantois. Peronne-e-M is a little more than a hamlet and the campsite I found is not much more than a field in a farm on the edge of the hamlet. The proof follows:-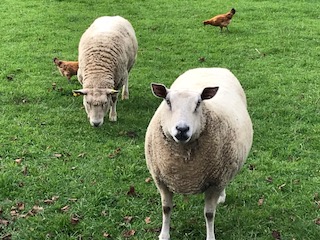 My immediate neighbours on the campsite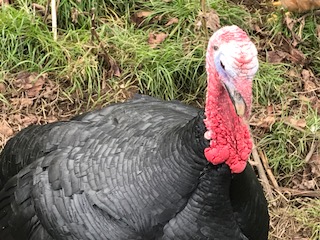 Oh…and this one knocked about with a cockerel that sounded off non stop for a good hour from about 5.15am. Perhaps not surprisingly, the cockerel didn't hang around to get his picture taken!
The only real positive about Peronne-e-M is that it is just a couple of kilometres walk to another hamlet (Fretin) which at least has a station (well, a sort of station because trains do stop there) and it is on the Gare de Lille Flandres line. I had to wait a while for a train but in less than a quarter of an hour of the train arriving at Fretin, I was at the Gare de Lille Flandres and right in the centre of the city.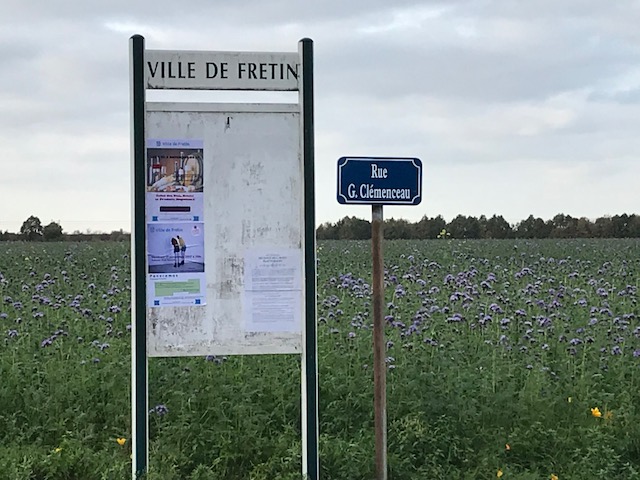 You would be hard pushed to know you had arrived at the village without this sign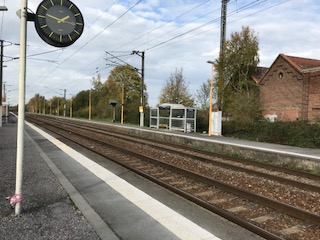 Lille is France's tenth largest city and it has some striking buildings, many of which are on or near the Grand Place just a couple of hundred yards from the station. Grand Place is also known as the Place General de Gaulle (after the visionary French Brexit campaigner General Charles de Gaulle) who was born in Lille.
I took a few photos but they were all rather rushed. After my last few days in Belgium, Lille was simply too busy for me. I had dinner there (it was nothing to write home about) but otherwise didn't stay long because I wasn't sure when the last train left the City for Fretin. It was dark by the time I got back to Peronne-e-M.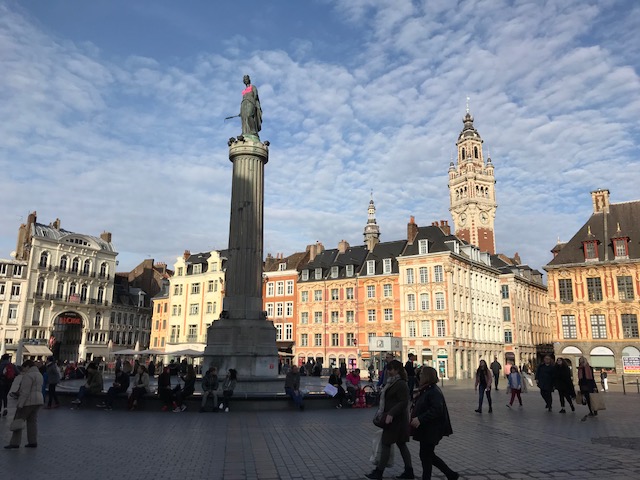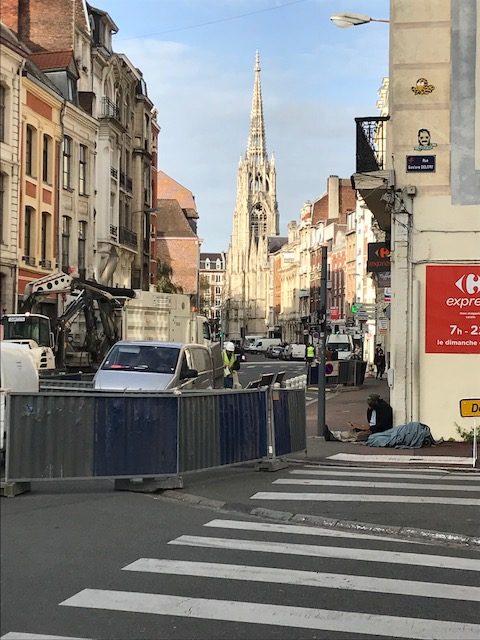 One of the more attractive buildings, especially inside, is the Catholic Church which is en route to the Grand Place.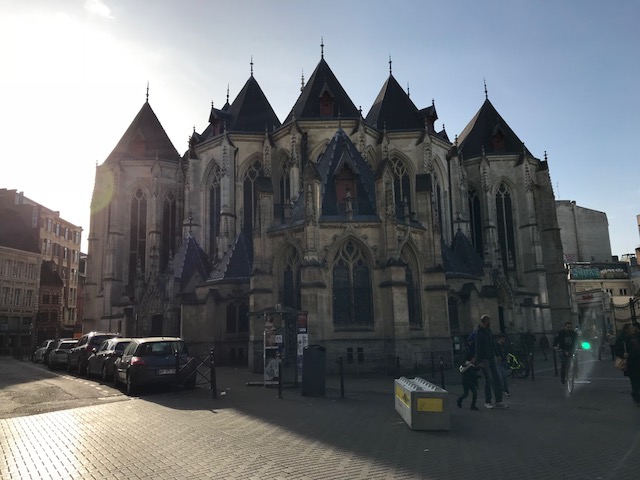 I've covered little more than 45 miles in the Van over the last few days. At this rate I'll not get across the Alps before winter. The Grossglockner is already shut. I'm going to have to find another route through Austria. Time to check out the French Auto-routes…