On Friday 19 January I left Ionian Beach Camping for the second time in the last month (excellent site by the way and reasonably priced) and drove the 70 km to Patras for the overnight ferry to Bari.
I had booked the ferry trip online through Aferry.com and the whole booking and travel process went very smoothly. The New South Port in Patras is well signposted and I arrived 3 hours or so in advance of the 6pm sailing time, collected my tickets and boarding instructions from the Anek Offices and settled down in the port car park until boarding commenced at 4pm.
Promptly at 4pm the inner port gates were opened and port security personnel commenced surprisingly thorough searches of each vehicle for potential stowaways (illegal immigrants, predominantly Kurds from Iraq)…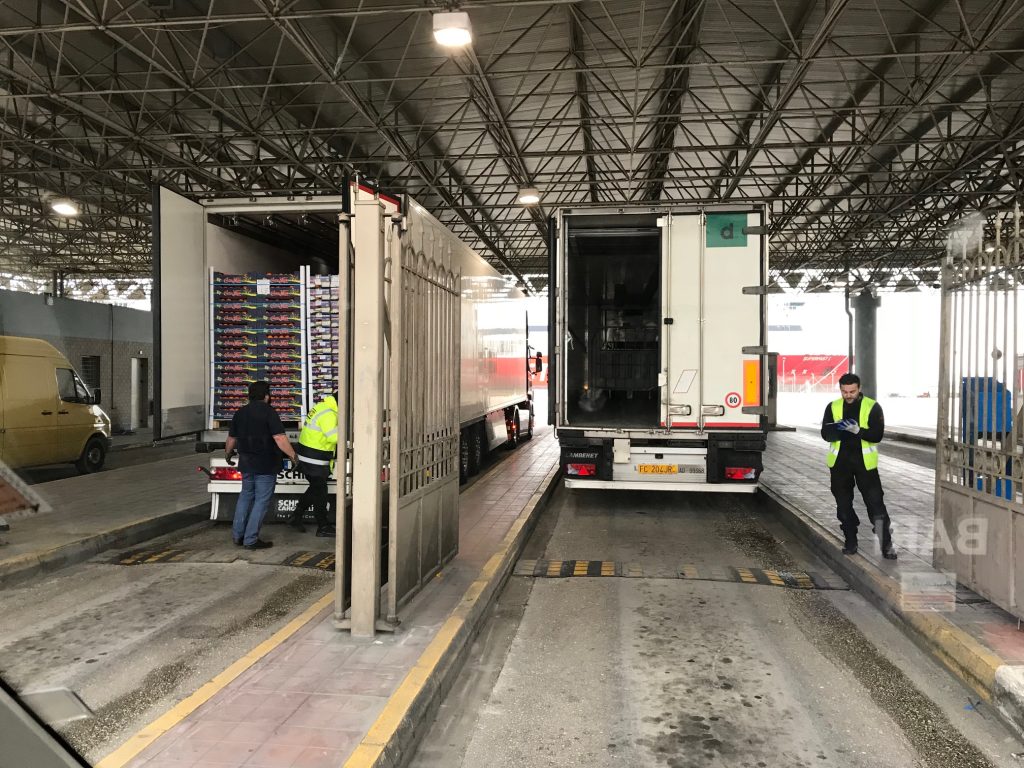 … thereafter it was simply a matter of waiting in designated parking areas alongside the ferry until the vehicle loading started… The vehicles are packed in like sardines… The Van is behind the ship's funnel.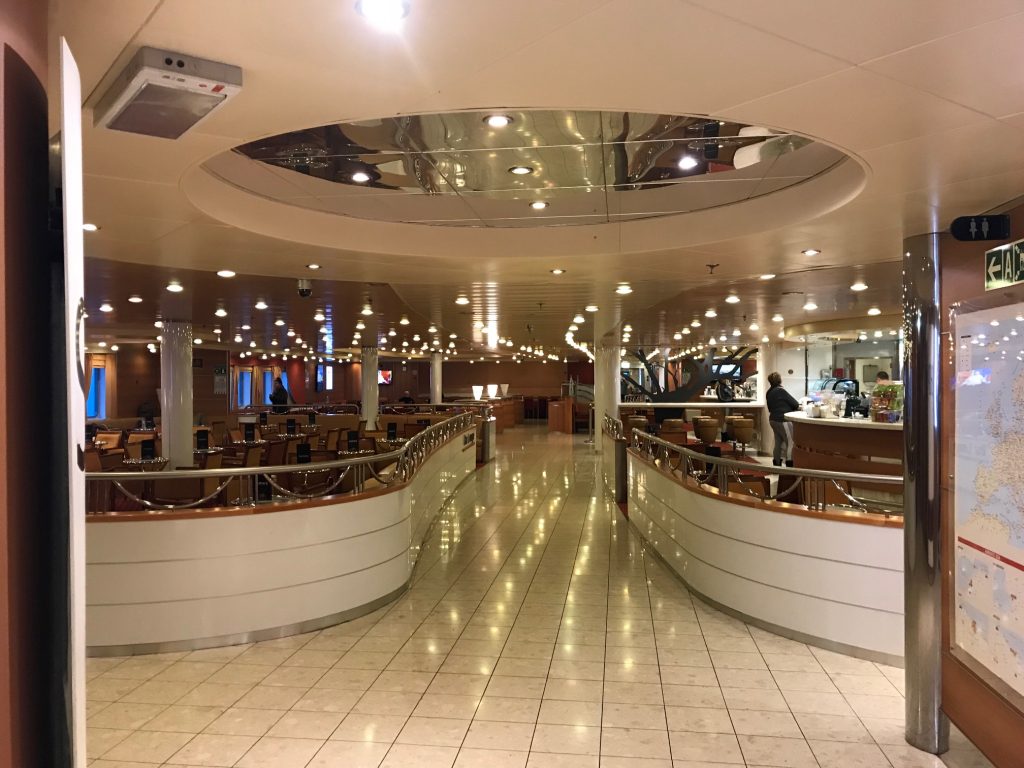 Overnight bag safely stowed in my cabin and it was time to repair to the bar…
.. grab a drink, sit by a window and watch the would-be stowaways being chased around the port by security personnel. 
They have the loading of these ferries down to a fine art and we were soon under way: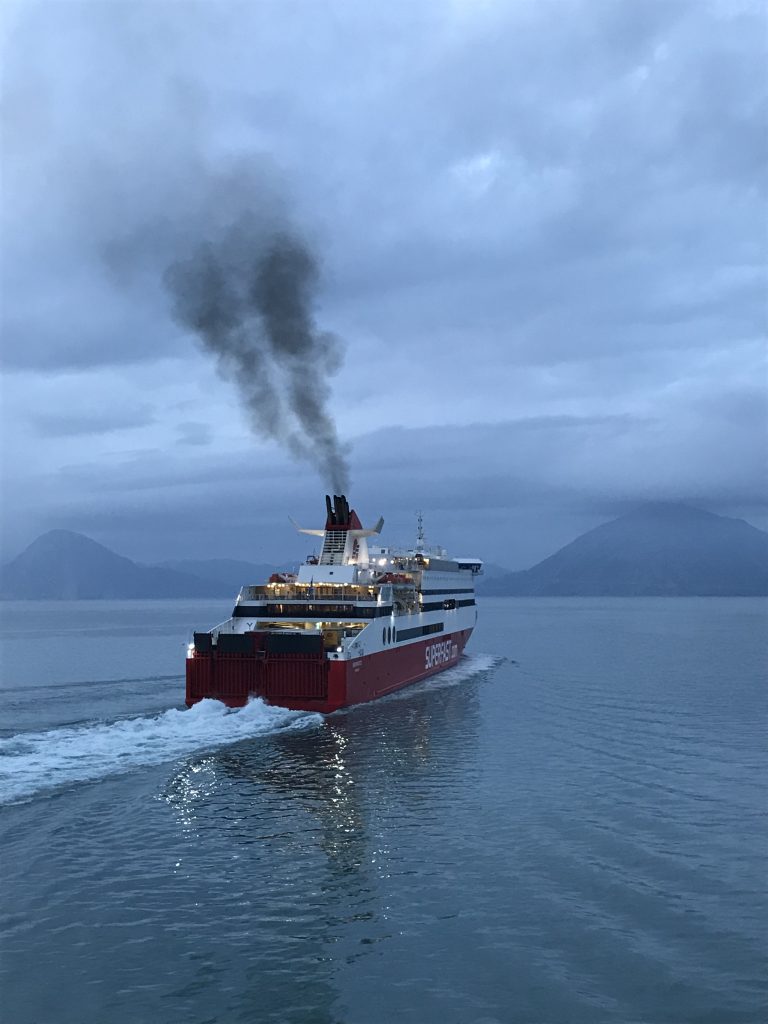 … that's an earlier ferry leaving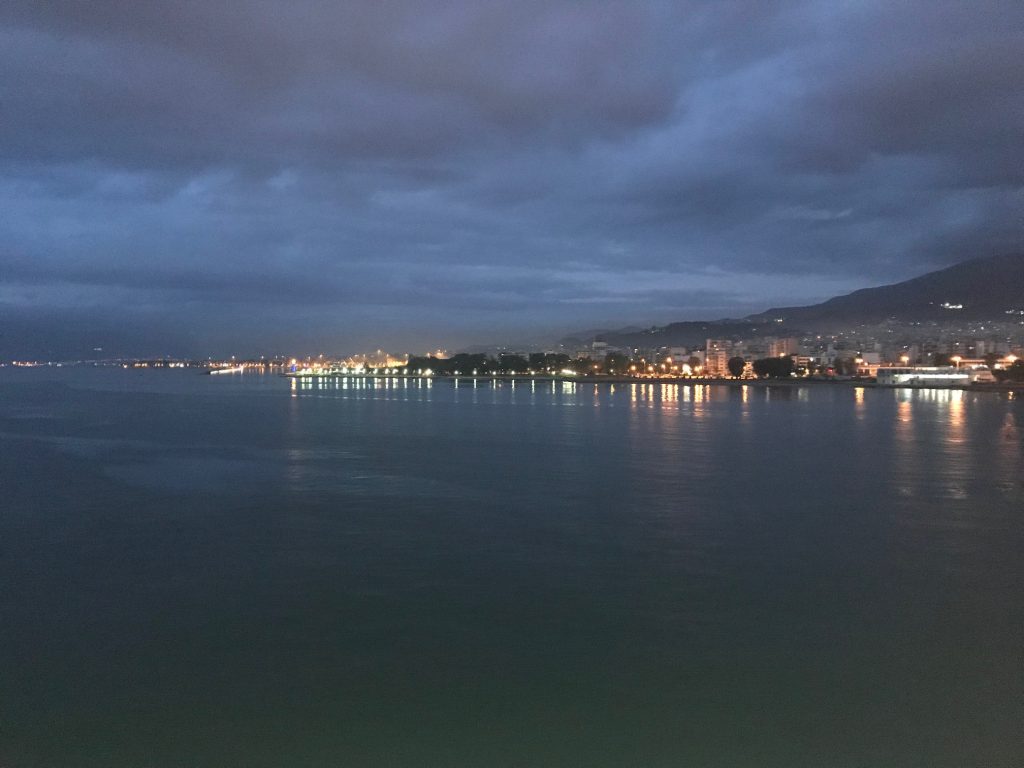 … and then, just as it started to get dark, we too were leaving Patras.
It was a 16+ hour ferry journey to Italy (and I didn't have a particularly good night's rest even though I took a private cabin in preference to one of the reclining chairs that most travellers opted for) but soon enough we had docked and I was looking for somewhere to park the car while I explored Bari.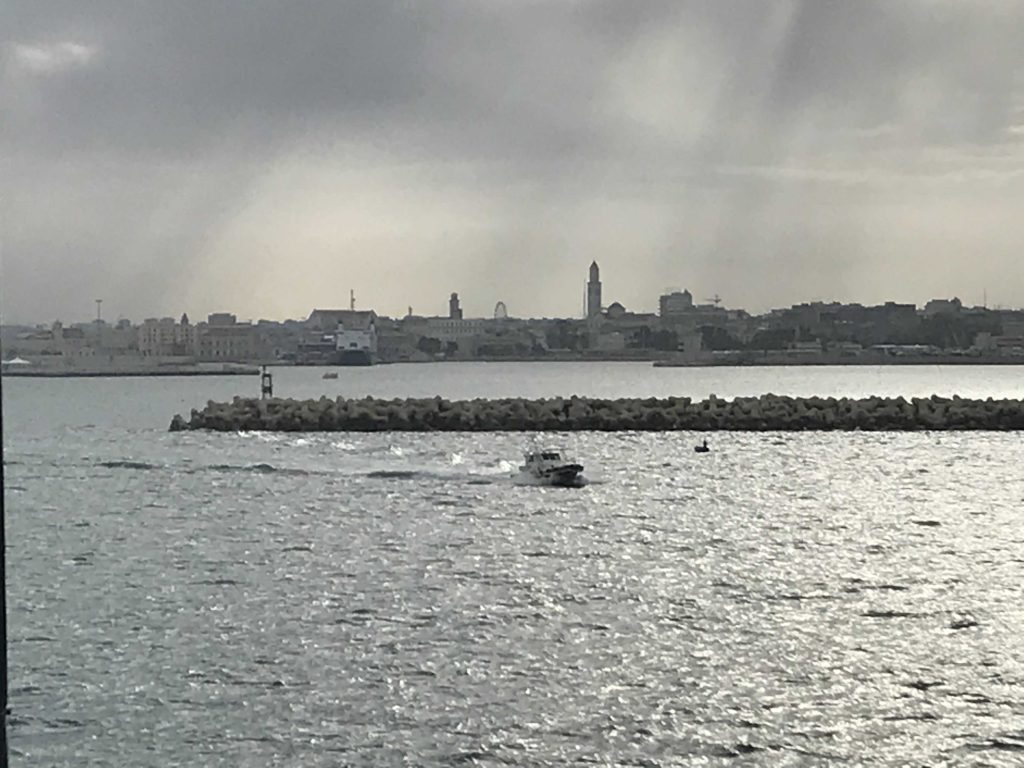 … the first sight of Bari Harbour with the Port Pilot in the small boat in the foreground racing out to board the ferry and take us in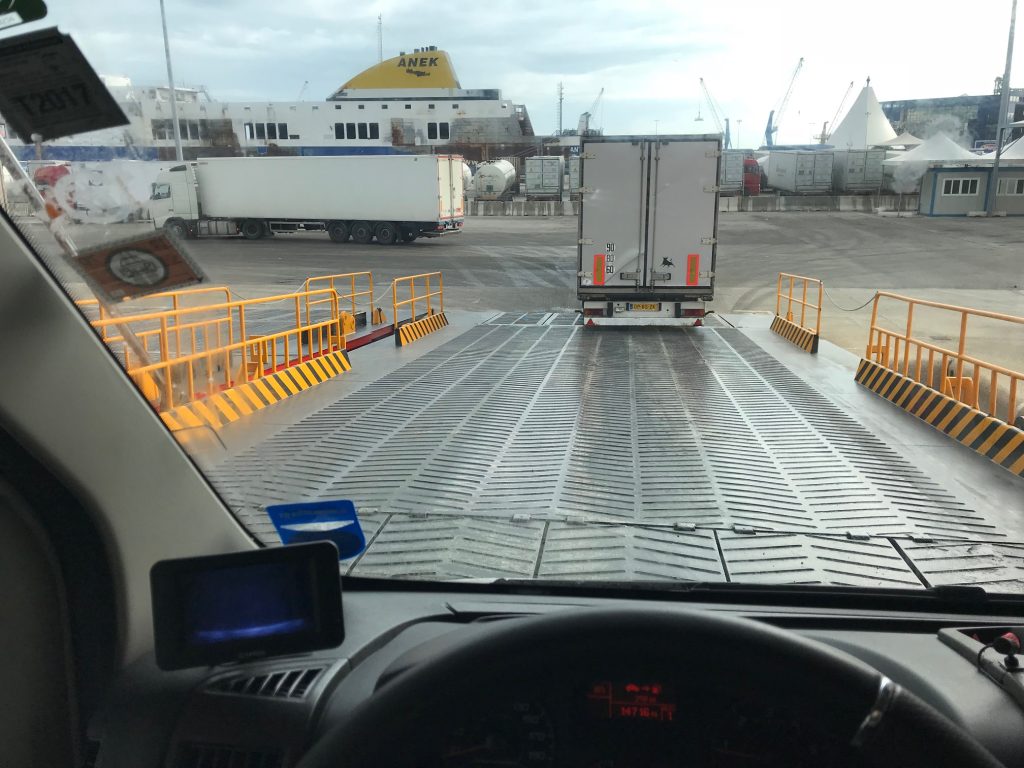 … and then I was driving off the ferry and onto Italian soil.
Italy, here I come.