We returned to France primarily to stock up on Cremant for Vanya and Ossau-Iraty (French Basque ewe's milk cheese) for me but also to avoid the wet weather approaching the north of Spain. Unfortunately, the better weather over the next days is up near Bordeaux which is one of my least favourite parts of France but, when needs must.
We broke the journey to Bordeaux in Ciboure (Ziburu in Basque) just across the border from Spain. Ciboure is a small fishing port just a short walk around the bay from the town of Saint Jean de Luz. It has been a fishing port since the Middle Ages and up until the mid 1960's was the number one sardine fishing port in France but it is now given over mostly to tourism.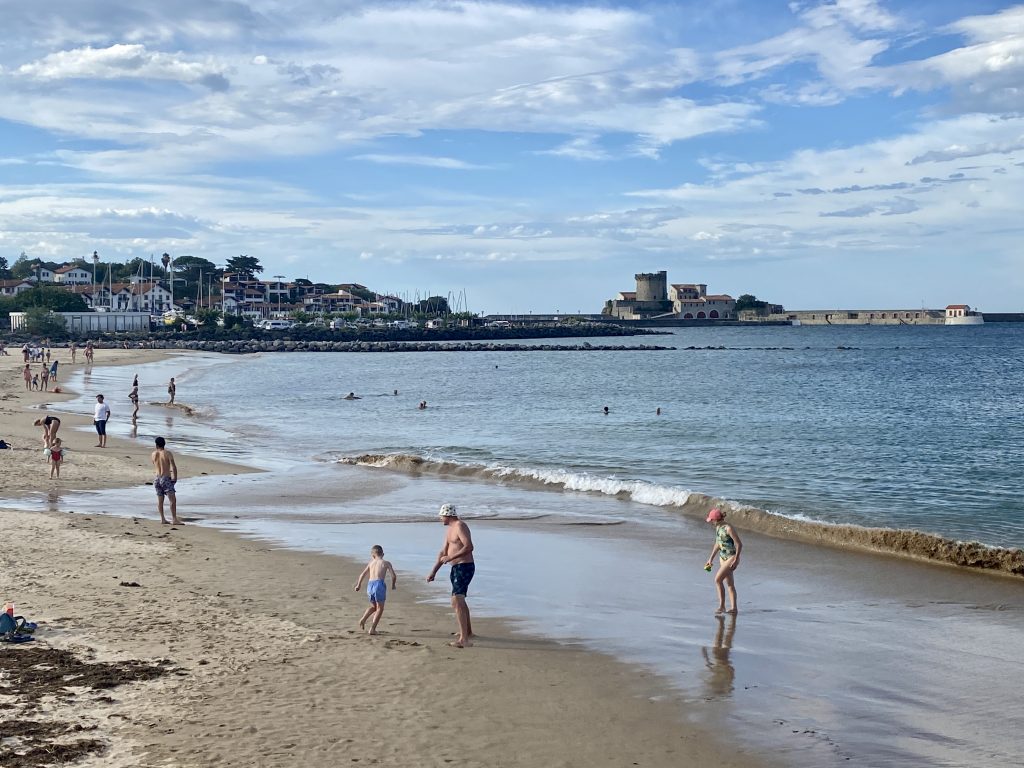 The most impressive building in the town itself is the 14th century church dedicated to Saint Vincent (it's another typically Basque Church) but it is an old fort built at the command of Louis XIII in 1627 and subsequently remodelled by Vauban which dominates the harbour area. Unfortunately, the inside of the fort is no longer open to the general public.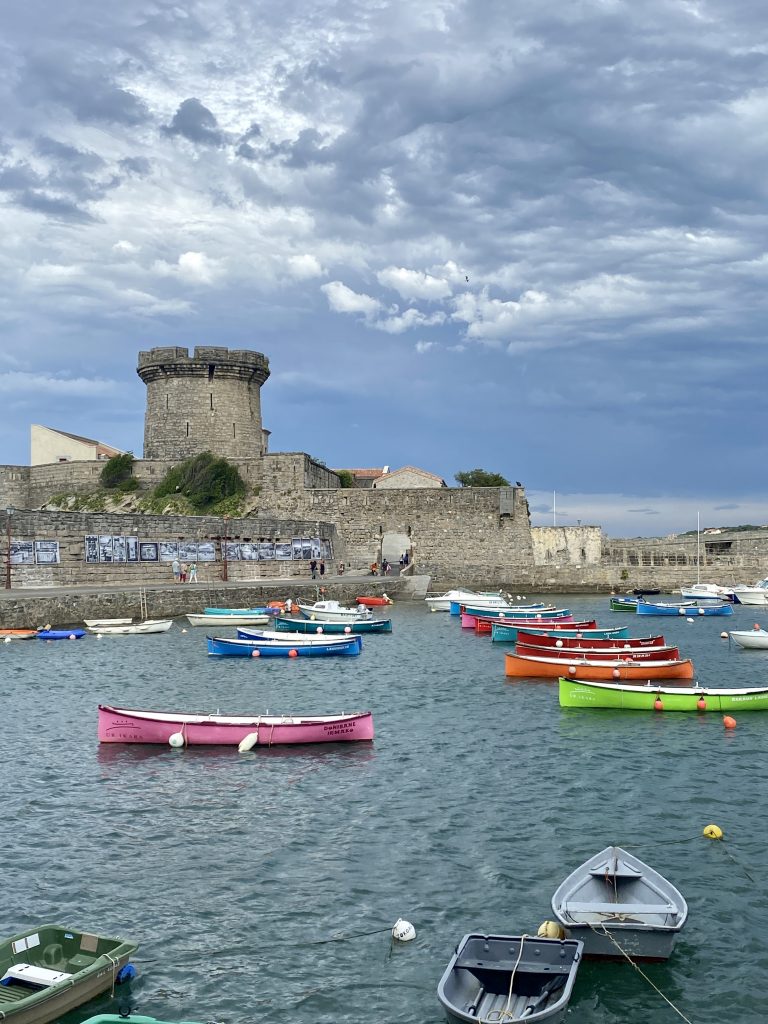 We only stayed the one night in Ciboure, taking an evening meal at one of the many fish restaurants on the harbour side. They served the smallest moules mariniere we have ever seen and they weren't that tasty but the view over the bay with it's numerous battelekus (colourful Basque fishing boats some 5 to 6 metres long) was spectacular.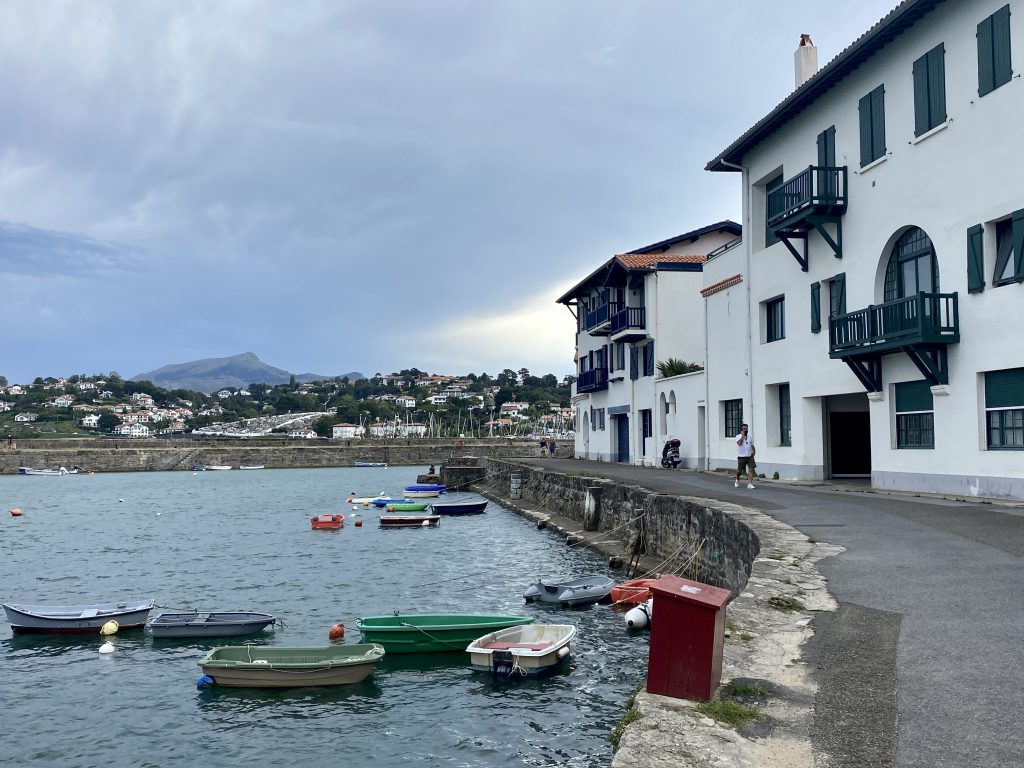 Not a lot else to say about Ciboure except that it was the birthplace of composer Maurice Ravel and that the artist Henri Matisse also lived there.
The next day we drove on to La Teste de Buch.