I'm currently very much behind with this blog. We arrived back in the UK on the Bilbao to Portsmouth ferry on Wednesday 28 September to receive the worst possible news (my mother died within a few hours of our getting back to Brighton) and I've not looked at the blog since. It is now Friday 7 October. I suspect the remaining entries regarding our 6th European Tour will be rather brief.
From Lierganes we made our way up into the Cantabrian Mountains for the night, stopping at a small mountain bar in the area of San Roque de Riomiera which reminded me of the Ponderosa out of the tv series Bonanza. It was just for the one night before we returned to France where Vanya would top the Van up with Cremant and other French wines. The Brexit limit of 90 days in any 180 means this tour is coming to a conclusion.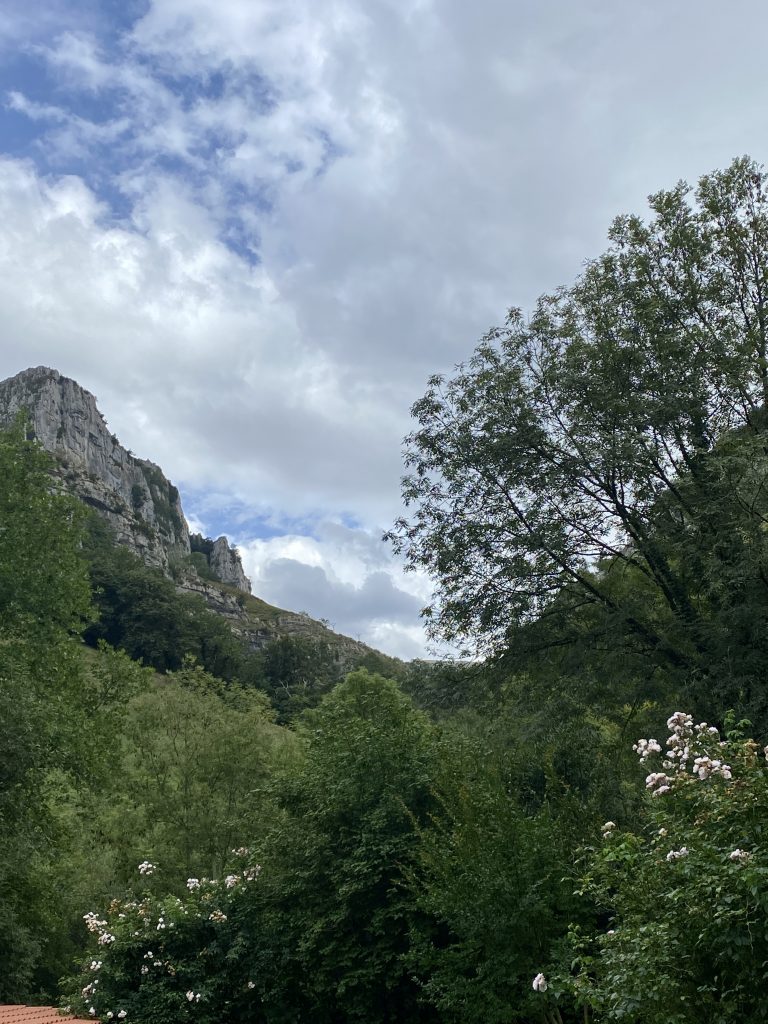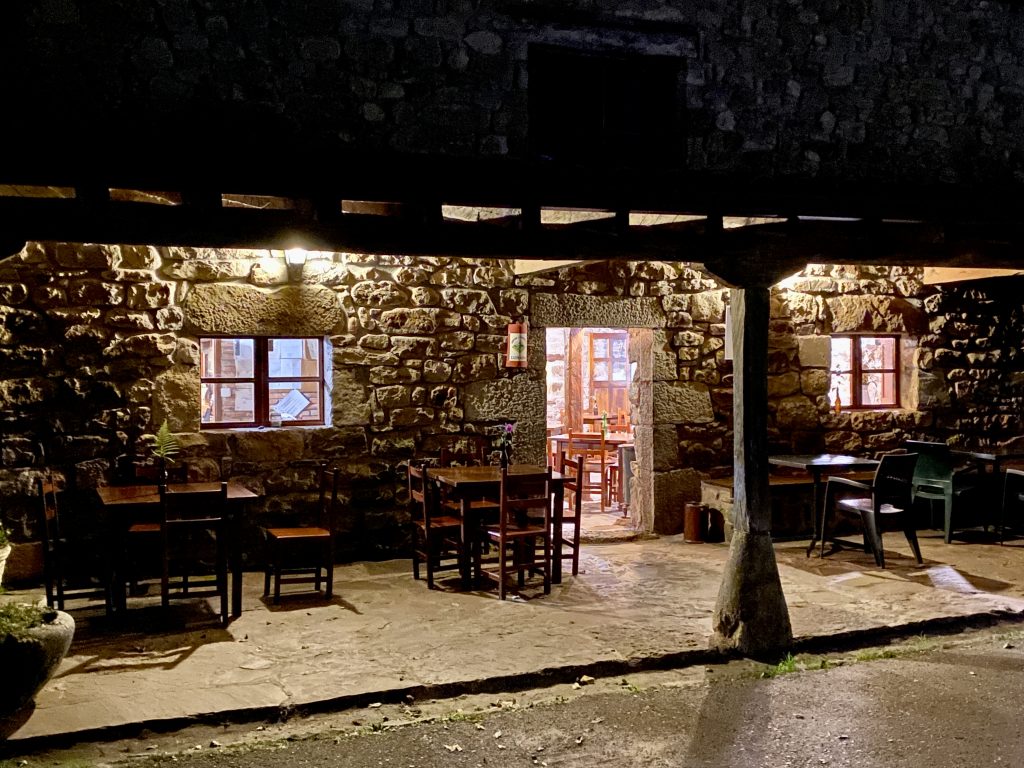 It was a lovely warm summer's evening up in the mountains and we sat on the back porch of the bar talking and drinking the local wine (a really good Albarino and Riesling mix) until late into the night. This was probably one of the most chilled of all our evenings during this particular tour.