Erfurt was fantastic but it was time to move on. Our next destination was Weimar and we made it to the town within 40 minutes of leaving Erfurt but, something was going on in the place which made it impossible to park. We drove around a short while looking for a parking space but then gave up and continued on to Moritzburg in Saxony. From what little we saw, Weimar for all it's history and culture didn't really appeal.
Most famous for it's Baroque Castle, Schloss Moritzburg is a pretty moated castle with four large round towers situated some 8 miles from Dresden. Initially it was a hunting lodge built for Duke Moritz of Saxony between 1542 and 1546. It seems this the forests and lakes in this area were favourite hunting grounds of the Electors and Kings of Saxony.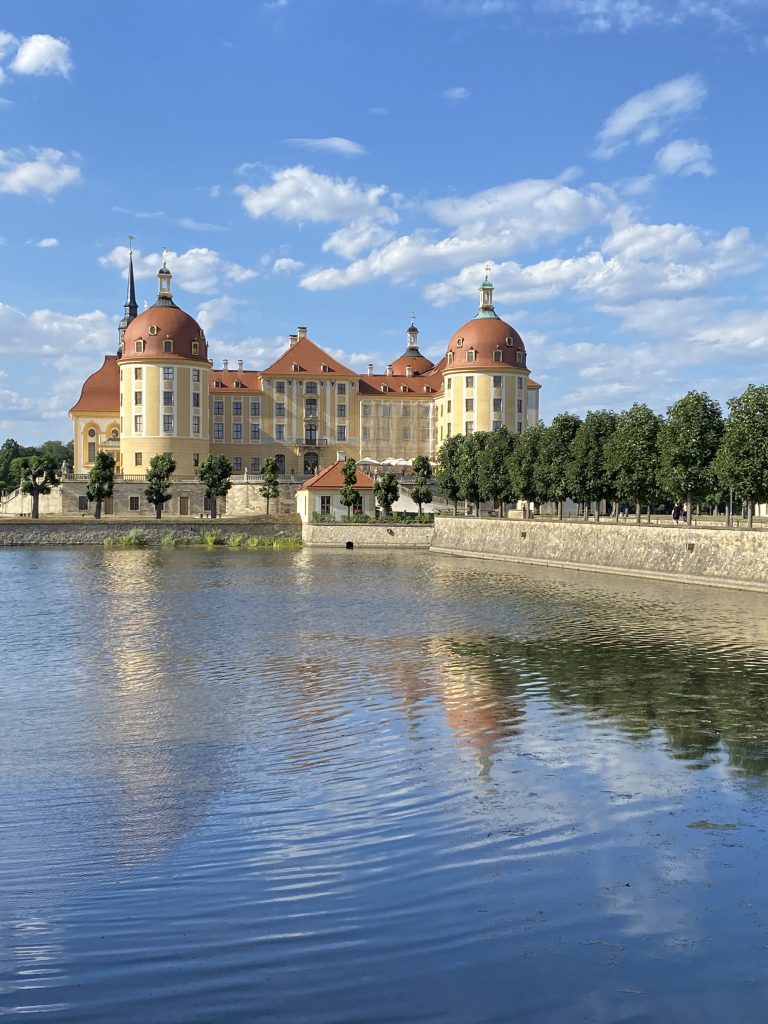 Almost 200 years later Augustus the Strong of the Saxon House of Wettin (who became Elector of Saxony and King of Poland), wanting something of a pleasure palace, had it converted into the magnificent Baroque castle it is today. It was not open to visitors when I arrived but the inside is supposed to be spectacular. It has more than 200 rooms and seven extravagent halls. One room known as 'The Feather Room' has many thousands of multicoloured feathers of exotic birds on display. Another, the Banquet Hall has a collection of 71 red deer antlers some of which are 400 years old.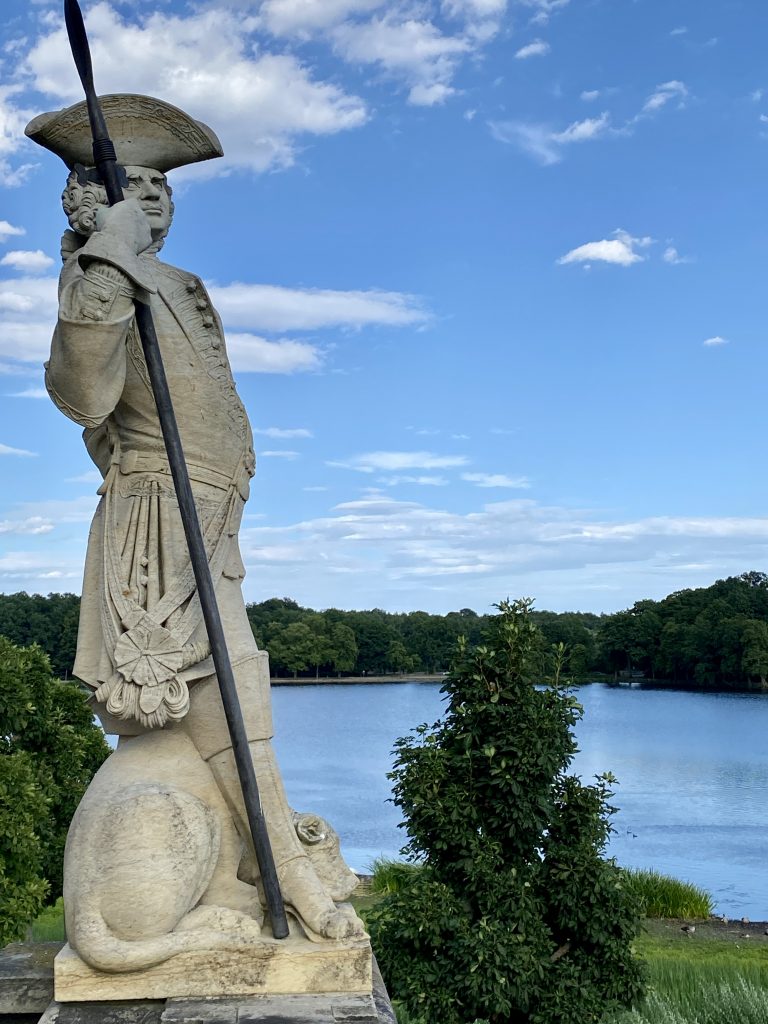 I don't know much about Augustus the Strong but I read that he was a patron of the arts and it was he who transformed Dresden into a major cultural centre. He was enormously strong (as is suggested by his name) and he is rumoured to have sired more than 300 illegitimate children with a host of mistresses – seems a lot.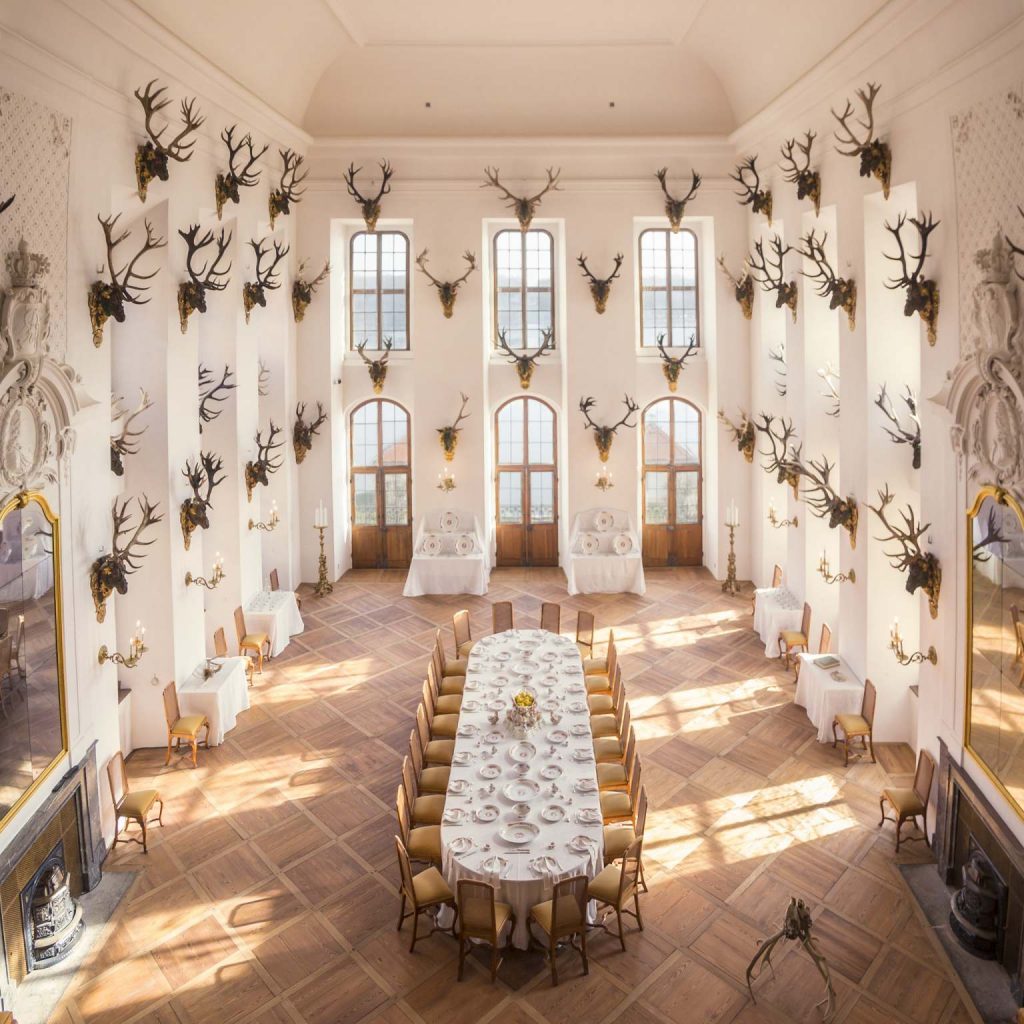 The House of Wettin used the castle as a residence from then on with the last owner, Prince Ernst Heinrich of Saxony, using it between 1933 until 1945 when towards the end of WW2 the Wettins were evicted by the Russians. Some of their most precious art treasures were buried in the castle park by the Prince and his sons but these were almost all discovered and carried off by the Soviet troops. What they didn't find was unearthed in 1996 by some amateur archaeologists who discovered a number of boxes containing jewels and gold ornaments.
Except for the castle and it's grounds there is not a great deal to Moritzburg but there are a number of cafes and a couple of bars (one being the hotel) and I did enjoy a nice beer sitting in the hotel gardens.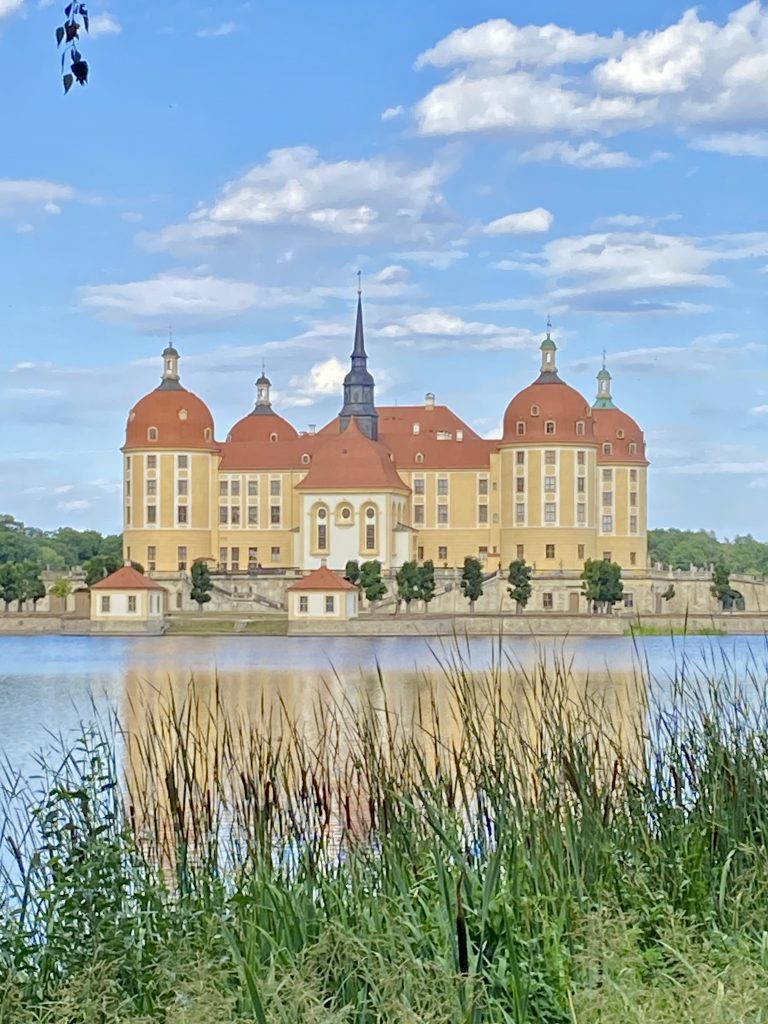 Next time, it will be Dresden, not Moritzburg. From all that I have heard, Dresden will certainly be worth coming back to.