Unable to move on because of the wine fest we elected to use Saarburg as a base from which to visit nearby towns.
We had enjoyed a short boat trip up and down the River Saar when later in the day during an impromptu wine tasting session in the 'Bonsai & Wine' off- licence on Kunhof, the very friendly and knowledgeable chap running the place suggested we visit Trier and the much smaller town of Traban-Trabarch. So off we went.
Vanya wasn't keen on our visiting Trier (her hip was causing her some considerable pain and she wouldn't be able to walk both Trier and Traban-Trabarch in the same day) and so we headed directly for the much smaller town of Traban-Trabarch some 50 miles north east of Saarburg on the River Moselle.
Traban-Trarbach (Traben is on one bank of the Moselle and Trarbach is on the other) is a charming little town of about 6,000 people famous for it's castle and it's wine. Unfortunately, there must have been nearer 26,000 people in the town as we arrived (I'd forgotten all about the wine-fest) and even after driving an almost complete circuit of both Traban and Trarbach we couldn't find a parking space anywhere near the old town centre. Vanya simply wouldn't cope with the walking. Once again we were required to improvise but this time it was easy. All the work was done for us. As we drove in ever widening circles in search of somewhere to park (that's a bit of an exaggeration), we stumbled upon the small village of Wolf an der Mosel.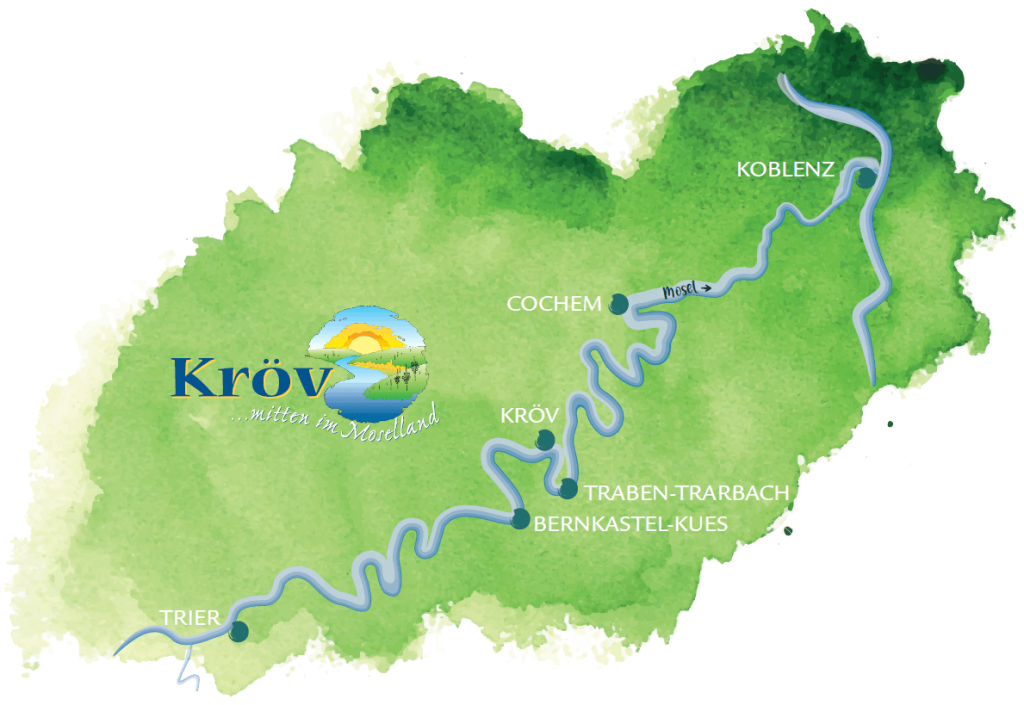 Surrounded by meadows and vineyards Wolf, is just 3 kilometres up the Moselle from Traban-Trabarch and not far from the beautiful little castle at Bernkastel-Kues. It's a winegrowing village almost completely surrounded by a loop in the river and it even has it's own municipal campsite. Perhaps most important one of the Wolf wineries, Weingut Comes, was open and serving. After a good walk around the village, that was to be our destination.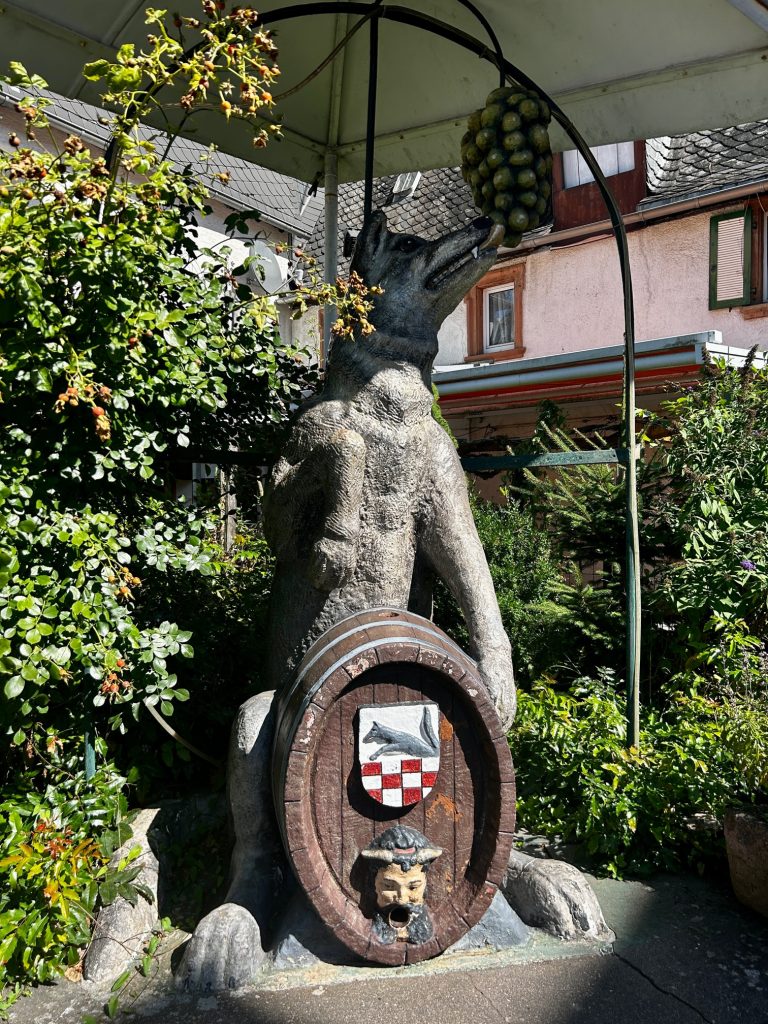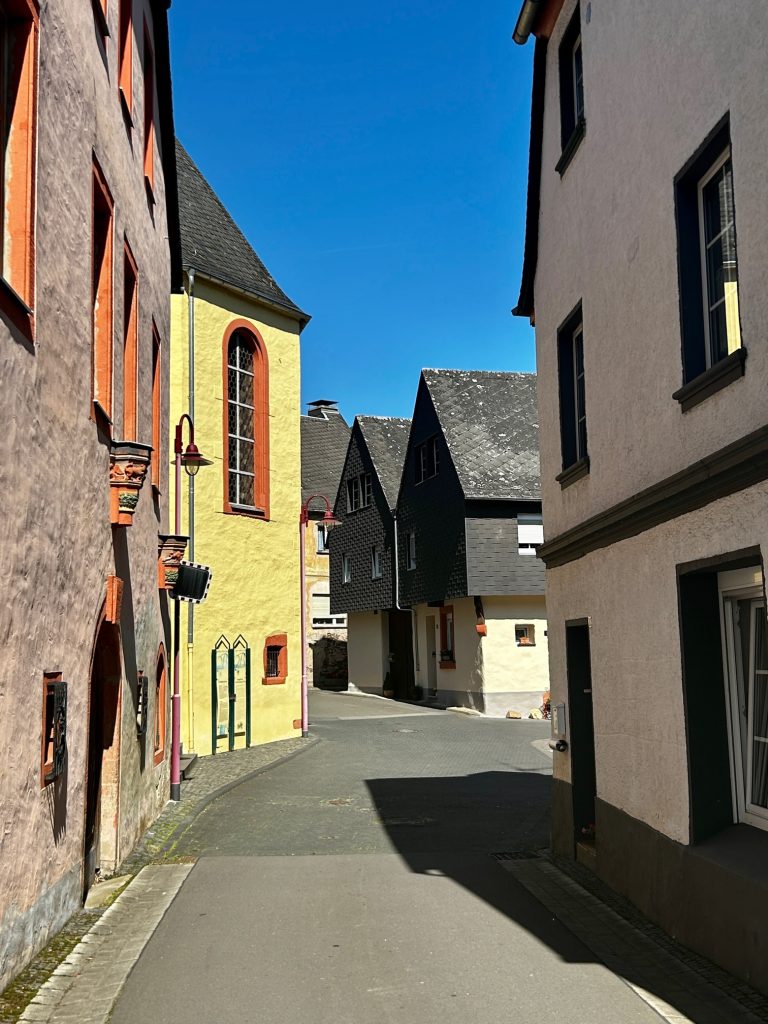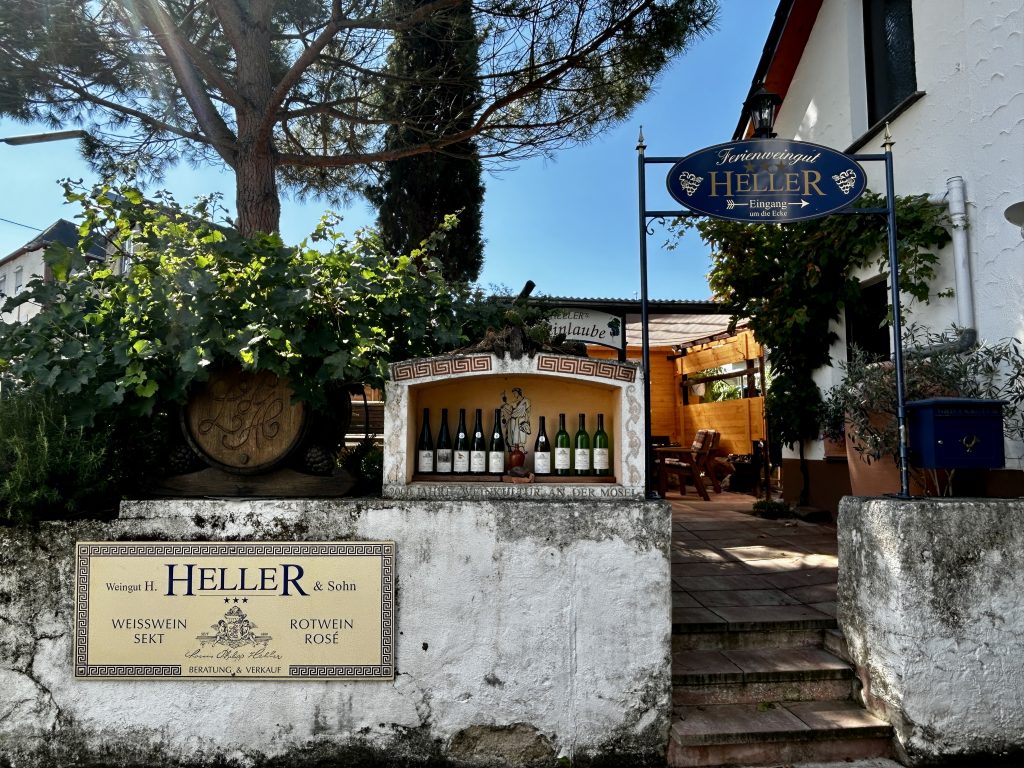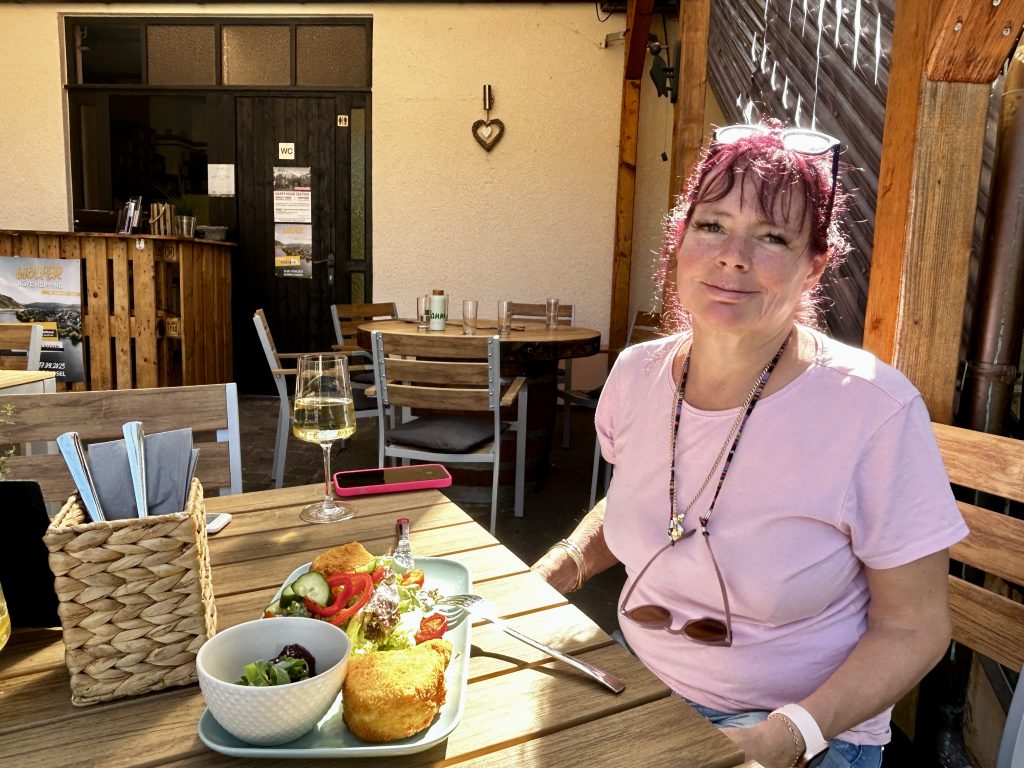 The family in Weingut Comes were very welcoming and the wine was good. We enjoyed glasses of a 1921 Rivaner Trocken (a dry Riesling) and a younger 1922 Schieferlay (another dry Riesling with a stronger flavour) with Vanya favouring the Rivaner and me opting for the Schieferlay. We drank them with a shared breaded cheese which was fantastic and left with more than a few bottles in the back of the Van.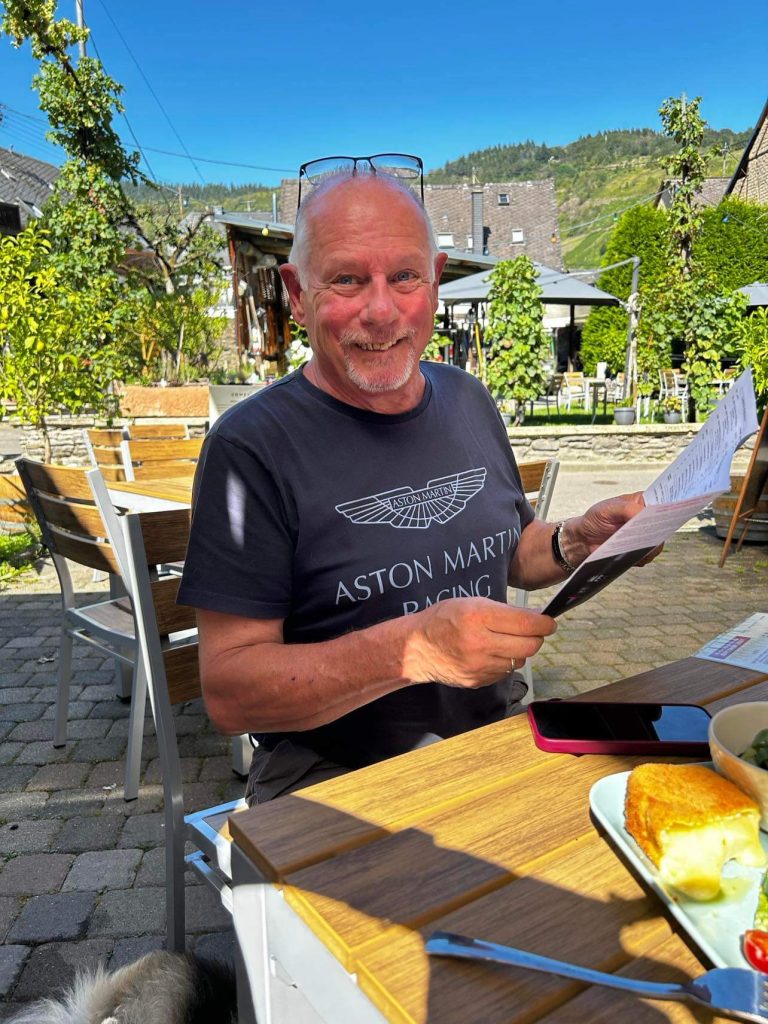 It's odd but sometimes the simple little stops such as in Wolf can make for as good a day as any in a historically rich and interesting city.