I said once before (while doing my 4-5 month tour of the Balkans) that driving around in a motor-home or camper-van, call it what you will, is not so much an extended holiday (although it may appear as such) as a long series of Saturdays. The fact is certain chores need to be completed from time to time and it was this that brought us to an AirBandB in Labistide-Marnhac for two days and nights. This was that "Saturday" when we had to catch up with our chores. Vanya wanted her hair done. I needed to start catching up with my Website entries although I'm so far behind it will not happen in the one go. The Boomobile needs a bloody good clean too but that one will have to wait. It is after all a Saturday and not a work day.
The place we selected, an Equestrian Centre (the owner trains horses but, it seems, more for Eventing and in particular Dressage than racing) is very quiet and seriously remote. It took us a while to get to the place and not for the first time I had to reverse the Van out of lanes that I should not have contemplated going down in the first place.
It was clean and it comfortable and it served it's purpose but, bloody hell, I do not want to go through another two days like it again. Nala, bless her, was suffering badly from sickness and diarrhoea. She woke me up constantly to go outside and, well, to cut a long horrible story short, I didn't always wake up in time and nor did I bring any slippers on this tour. Add to this that while Vanya and I were cleaning up, Beanie would go walkabouts outside in the dark and… you can imagine!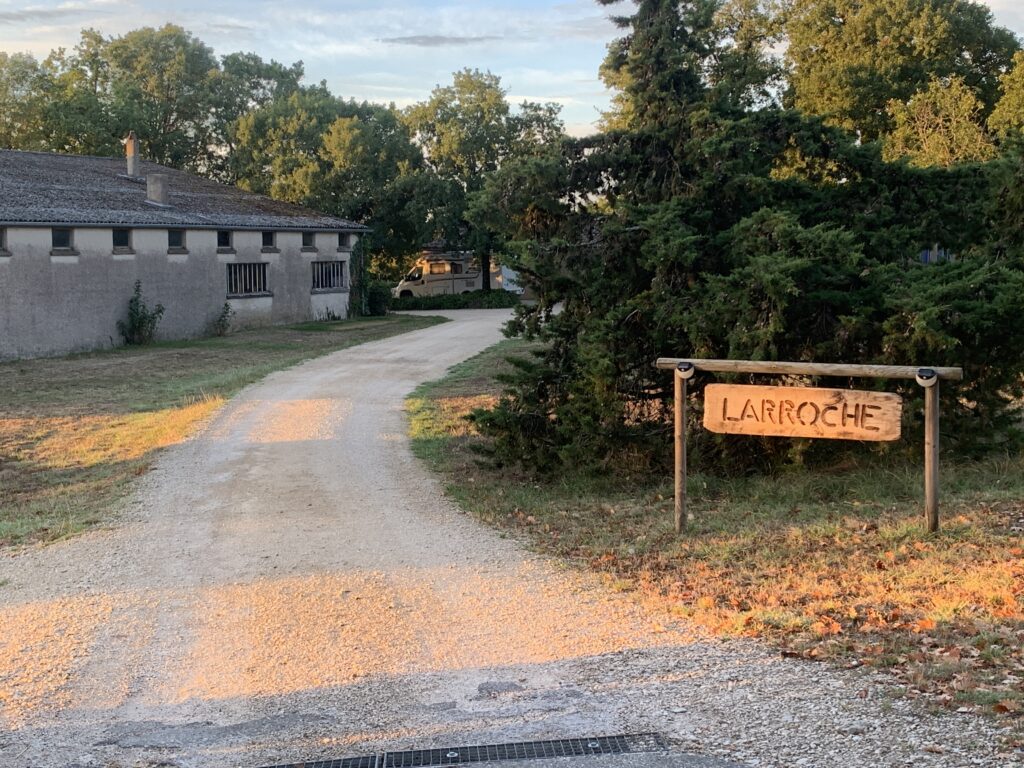 Still, it is over now and we are back on the road. We had to spend our last morning cleaning up the gite and I had to substitute a door mat with one of my own from the Van (Fortunately, Lidl door mats are the same the world over!!) but like I said we are back on the road.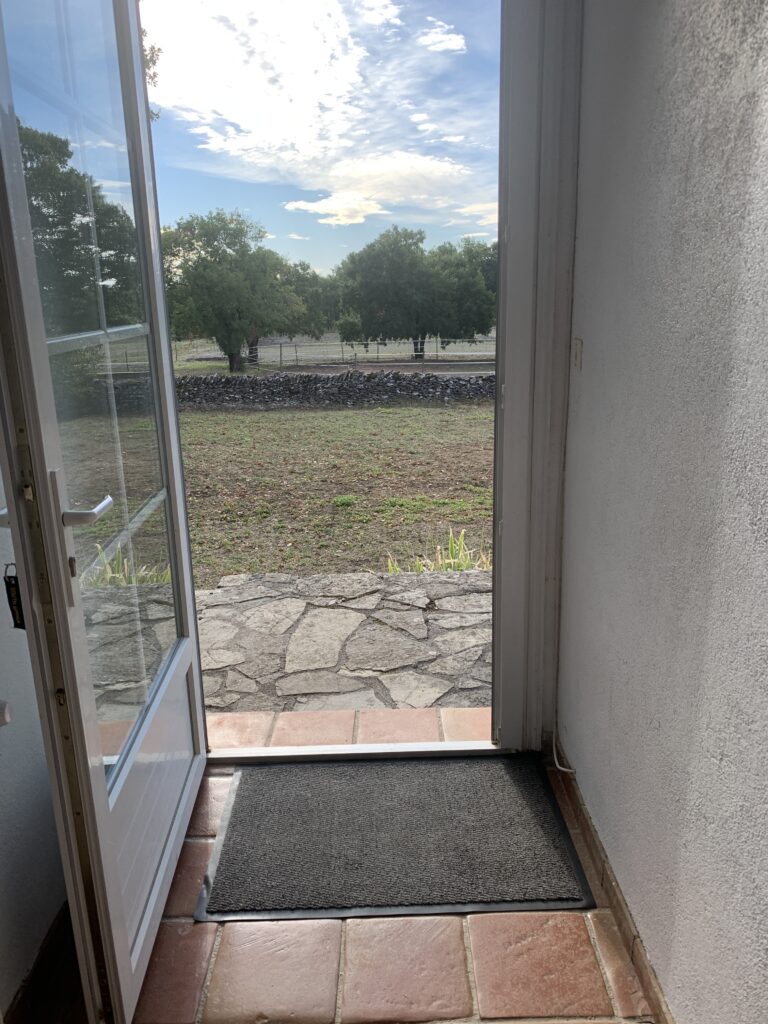 We're on our way to Saint Jean Pied de Port.