We came to Bisceglie because it has one of very few camp sites currently open in the Bari area and at the end of the month (in two days time) we are scheduled to leave Bari on a ferry to Durres in Albania. We are finally making proper progress on our journey to Greece.
Bisceglia is a fair sized town of 50,000+ some 20 miles north of Bari. It was around in Roman times (known then as Vigiliae) but didn't really come to prominence until the 11th century after being conquered by the Normans. Agriculture (olives) and to a lesser extent fishing are the main activities in the area but lately tourism has also become important.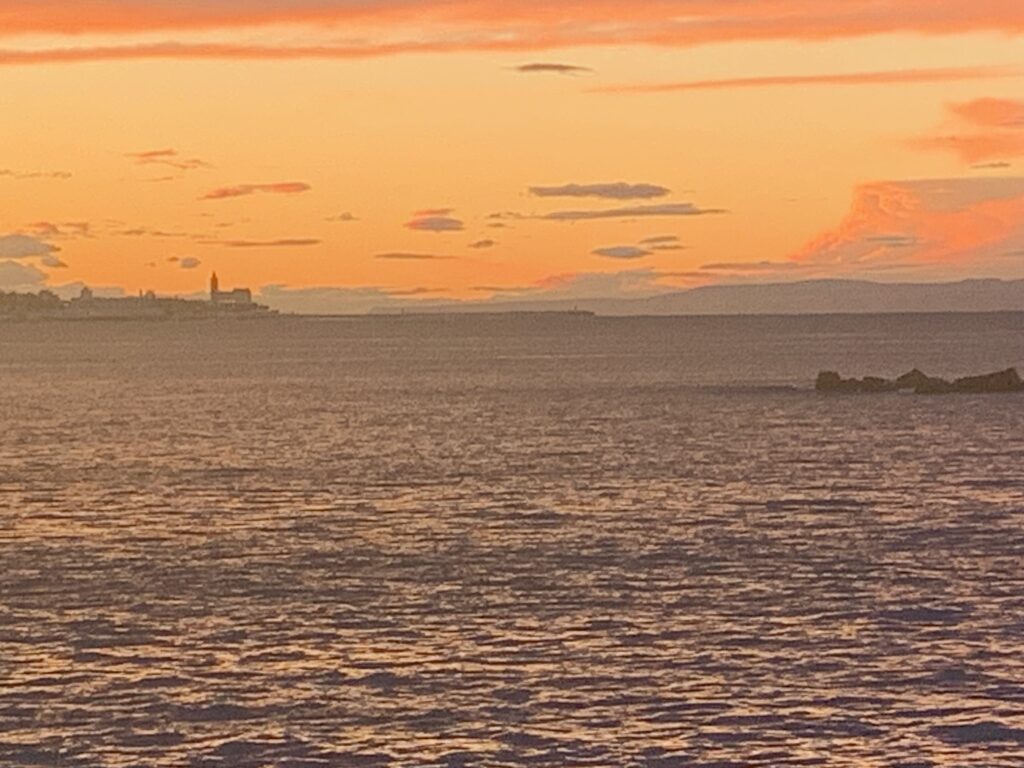 Our camp site was some 2 kms north of the town centre and it was a lovely sunny walk along the promenade to the harbour and then into the old town which adjoins the harbour and is wholly residential except for the cathedral and a handful of small cafe bars. The cafe bars were full of locals and there was no sign of tourism or any other form of commercial development. The lanes are wonderful and were a breath of fresh air after some of the places that we passed through during our drive down from Vieste.
We enjoyed a wander around both the harbour and the old town and stayed long enough to enjoy a late breakfast in an old town cafe and an early lunch sitting outside a harbour cafe.
Breakfast amounted to a chicken taco and a local beer (okay it was early for booze but we are on a kind of holiday) while lunch comprised the local bread and four very large prawns coated in chopped almonds. One thing I missed out on was a Bisceglie Sospiro. This is a light sponge cake, the flour of which is flavoured with lemon zest, filled with a vanilla infused cream and coated with a thin sugar glaze. According to local legend, when Lucrezia Borgia, the countess of Bisceglie, wed Alfonso of Aragon, the nuns of the San Luigi convent prepared these little cakes for the wedding celebrations. Other stories say that the Sospiro was invented by a romantic confectioner who was inspired by the shape of his lover's breasts. The cakes are breast shaped.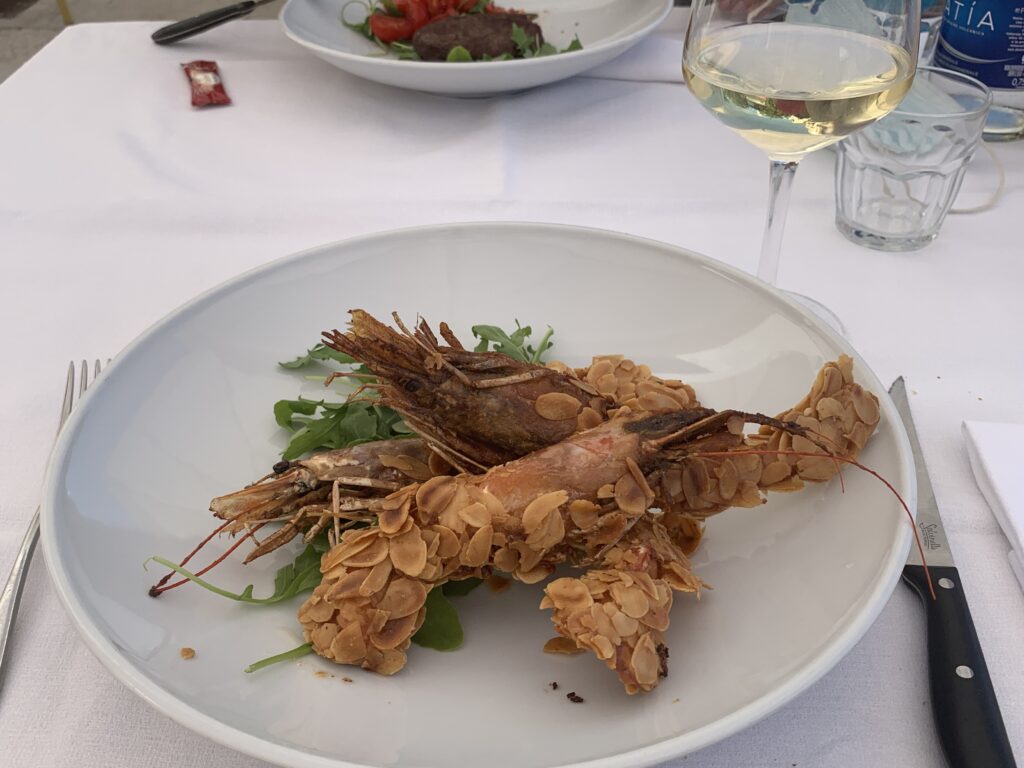 We stayed for two very enjoyable and relaxing days.
One other thing, there were some rather bizarre sculptures on the harbour of which I can find no detail. They included 3 pairs of shoes right by the waters edge, a pair of hands (cut off at the wrist) and a most curious fisherman. If anyone knows anything about these, please drop me a line…