Whilst we were in Vieste a local chap, Francesco, had recommended we visit Trani; a fair sized town of 50,000 people further south on the Adriatic. Trani was en route to our next planned stop of Bisceglie and, while my admittedly limited research on the place suggested there was not much to see (It's real interest is in it's history – it was a major jumping off point for many of the Crusades) we decided to give it a try.
We elected to follow the coast road. We figured it would be slower but more picturesque and; it was for the first few miles across the Gargano Peninsula to Manfredonia and; it should have been impressive beyond that but, so far as Vanya and I are concerned… Well, read the travel blurb and it will tell you of the numerous luxury holiday resorts all with blue flag beaches that adorn this particular stretch of the Adriatic coastline. It will tell you too of the beauty of the Riserva Naturale di Stato Saline di Margherita di Savoia. Sorry, not when we were there. We drove the coast road all the way from Manfredonia, through Zapponeta, Margherita di Savoia and Barletta to Trani and, honestly, it looked like an extensive plot from Dawn Of The Dead. The first half of that journey we passed countless holiday resorts and camp sites; every one of them closed if not derelict; shredded flags blowing in the wind and rubbish, tons of rubbish and dumped furniture, strewn along both sides of the road and; no people. The second half of the journey it was salt marshes; miles of flat, featureless salt marshes occasionally punctuated with metal skeletons that I assume were some form of industrial processing plant and small mountains of salt and; rubbish, tons of rubbish and dumped furniture strewn along both sides of the road and; no people. And it was grey and it was raining and all very apocalyptic.
We arrived at a bad time, about noon, when every self respecting Italian is off for a two or three hour lunch) and the ensuing lack of activity around the town combined with worsening weather (heavy rain clouds were forming) ruled out one of my favourite pastimes – people watching over a glass of wine or two.
We decided that, because Trani is a historic fishing port, anything worth seeing would be down by the seafront and so we made for the harbour. I knew too that the Cattedrale di San Nicola Pellegrino, one building that I am keen to see, is also by the harbour.
It was easy to find the harbour and we parked up on a delightful square almost on the marina, the Piazza Plebiscito. There followed a brief wander around the marina (taking the usual tourist snaps as we went), and then a stroll along the harbour walls and promenade and through the adjacent 19th century gardens (the Villa Comunale).
We decided against a trip across to the cathedral because the sky was darkening at an alarming rate and we were denied any decent photographic opportunities as a result of it being totally enveloped in scaffolding for renovation purposes. Just my luck! By the way, I am talking about the Cathedral of Saint Nicholas the Pilgrim, not the other better known Saint Nicholas of Santa Claus fame.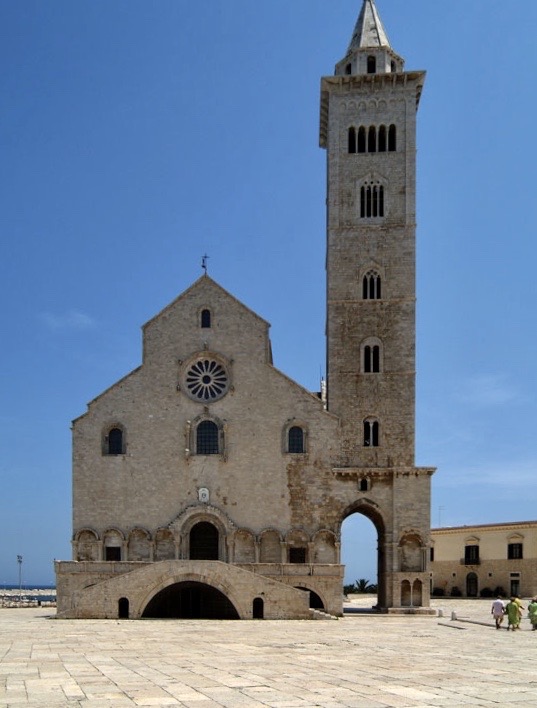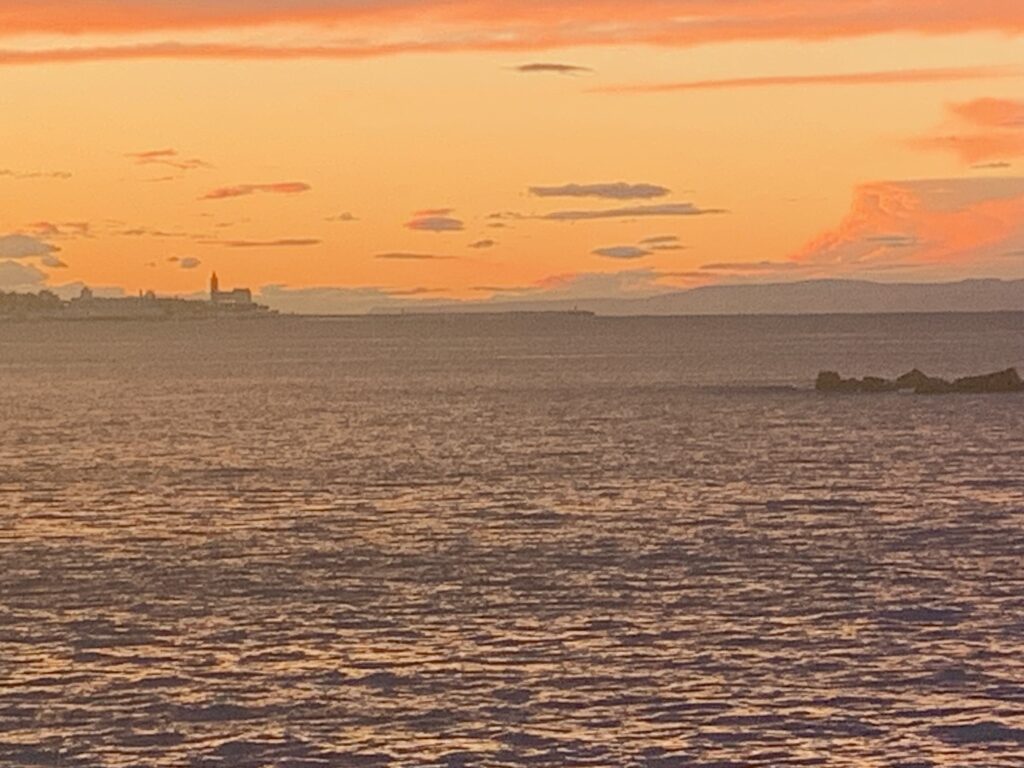 And then it started pouring and we did a runner.