We had two almost contradictory objectives today. One was to make some headway towards Italy (mine) and the other was to find a decent sized Lidl, Leclerc or Carrefour and stock up on Cremont Limoux (Vanya's). In the end we managed neither. Had we travelled the southern route past St Tropez, Cannes, Nice and the like we could perhaps have achieved both objectives but that is such a tedious route.
Instead we googled Lidl to find a decent sized store and then, armed with the necessary information, made our way north through the Alpes Haute de Provence to the small town of Digne-les-Baines. A little further research and we may have discovered that Lidl had only 4 bottles of Crement left. No matter, Vanya bought them all and then we set off to a campsite she liked the sound of at a place called Baratier.
Baratier is just 40 miles from the Italian border with Italy so while neither of us had fulfilled our respective objectives we both made progress. Best of all we were each blown away by the scenery on the way across to Baratier. We took the route through Le Vernet, Seyne, Saint Vincent les Fortes and Savines le Lac (which I believe the Tour de France follows). The road winds through and over some quite spectacular mountain scenery and for a while it follows the beautiful La Durance River and along the south bank of it's reservoir, Lake Serre-Poncon.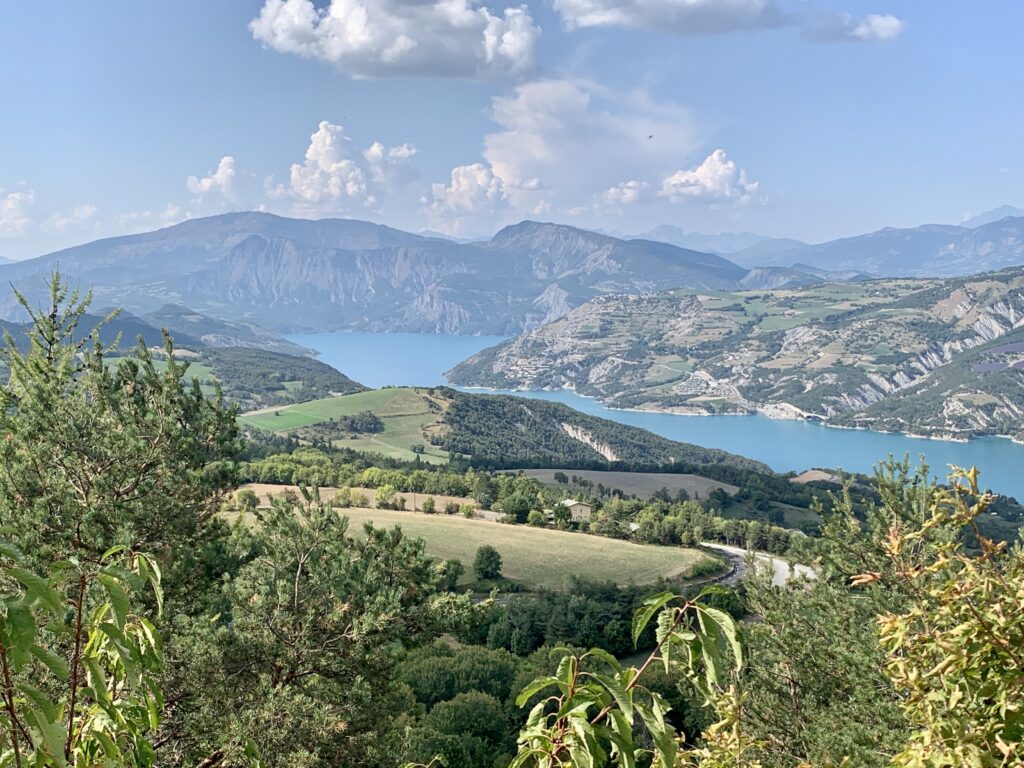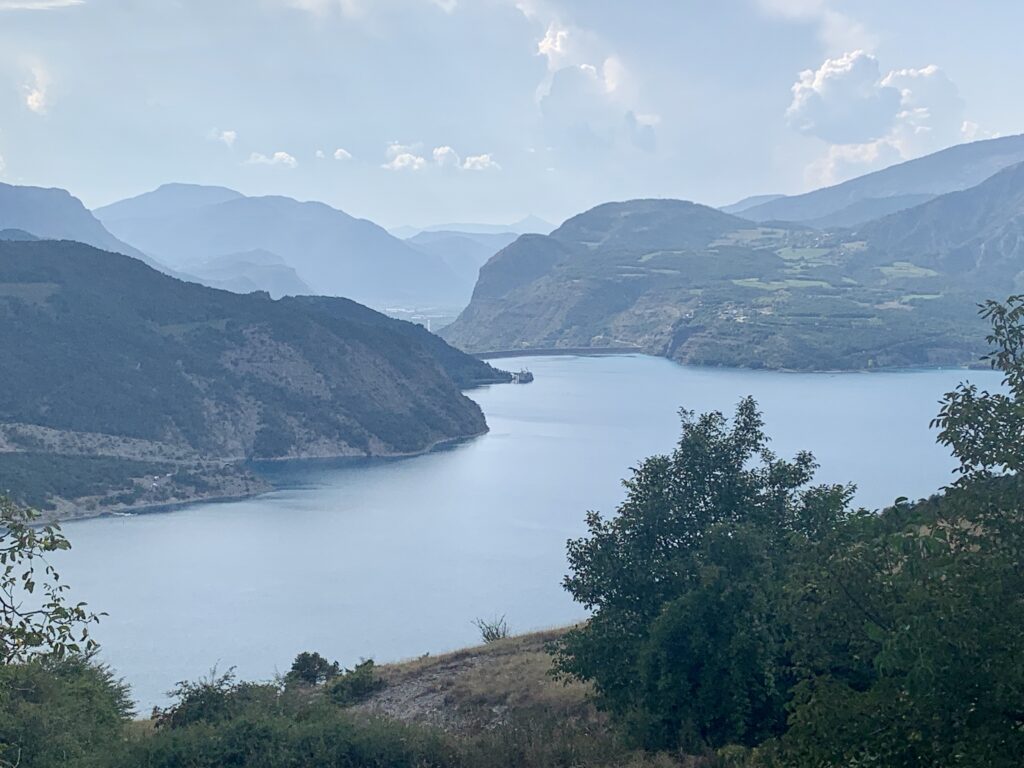 One remarkable site we stumbled upon en route to Baratier (on the D954 in the Durance Valley near La Sauze du Lac) is a series of natural columns of earth and stone known as Des Demoiselles Coiffees; meaning, Young Ladies with Fancy Hair or a Nice Hat. Not hard to see why they were so named as each column is topped with a large rock.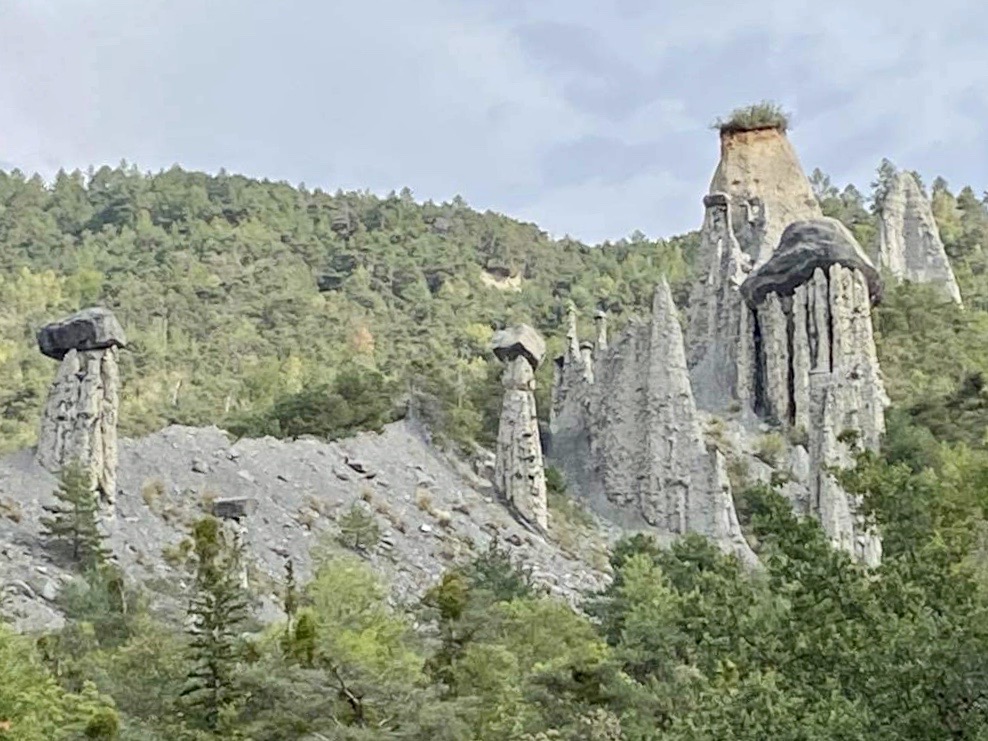 The campsite? At first glance, it was very quiet and had everything we needed but it really is in the middle of nowhere and that evening we walked miles in the dark looking for a restaurant that would tolerate dogs. The only open restaurant we could find was a hotel restaurant and they wouldn't admit dogs. It was back to the Van for cheese & biscuits because we hadn't defrosted anything in the freezer.