The 200 mile drive from Baratier to Lake Maggiore was mostly motorway and we made good time but upon arrival at Stresa it became obvious that we would not be able to negotiate the Van along the narrow lane into the campsite. It took us another hour to find an alternative site at Feriolo on the northern end of the lake but it actually worked out well for us.
Feriolo is a small picturesque fishing village nestled into the northwest corner of the lake and we were very lucky to find it. Picturesque is an understatement.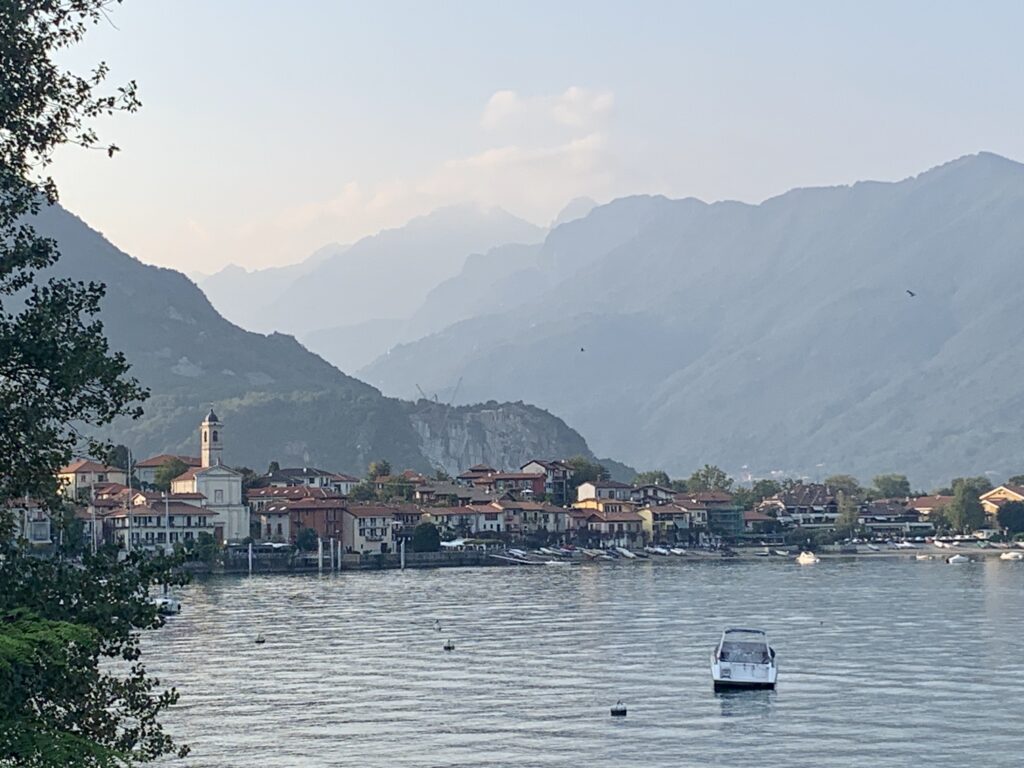 Most of the western side of Lake Maggiore has succumbed to tourism and while Feriolo is not entirely without tourists (the campsite we stayed in is testimony to that) this place is one of the quieter villages in the area with just one small hotel and four cafe / restaurants (excluding the campsite pizzeria) and it has a very local feel. It has the only sandy beach in the area (if not the whole of the lake), a charming little promenade and the smallest most simple marina used predominantly by local fishermen. There is a small dock too where a ferry used to call but that ceased operating a while ago and the space is now filled by a statue of a mule, the symbol of Feriolo. The only other building of any note is the Church of St Carlo.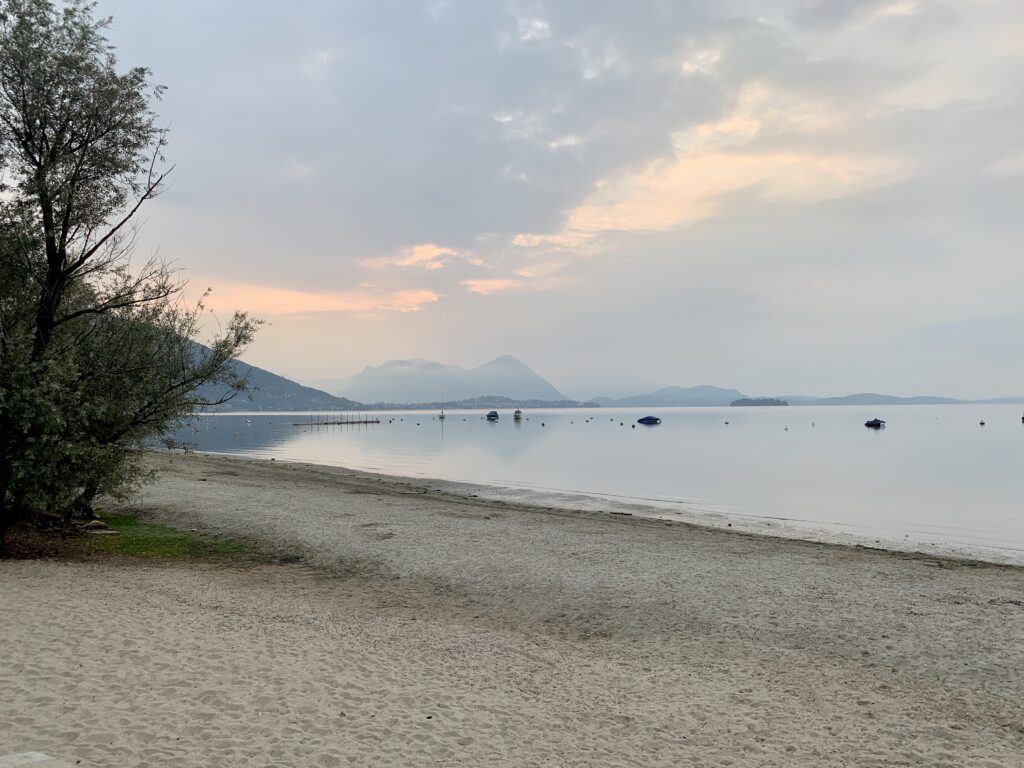 That first night in Feriolo we chose to eat out at one of the four restaurants on the harbour, The Vistaqua. That's Italian for "Water View" and the setting was great. So too was the pizza. Mine was filled with Gorgonzola, Pears and Walnuts (which combination worked really well) and it was accompanied by a fantastic but inexpensive Salento Primitivo. I cannot recall what Vanya chose to eat but it will come as no surprise to those who know her that she was drinking Prosecco.
The next day I witnessed the most impressive sunrise I have seen in many years and that combined with a promise of continuing fine weather prompted us to stay on another 24 hours. Time to get the BBQ out!