Yesterday was good and it was always going to be difficult to follow but I think today matched it and, if chill factor were to be a primary consideration, today would have surpassed yesterday.
It was cold when I awoke this morning and it speaks well for the Van (and the quilt that I am currently sleeping under – only yesterday I considered changing the quilt to a lighter one because it's too warm) that I had a really good night's sleep even 'though the temperature slipped to -3 last night. No matter, it was warm and sunny this morning and that is the forecast for days to come. A quick cup of coffee and some cereal and I was off back to the coast, to Ammoudia (where the River Acharon hits the Med), for something more substantial to eat. I could have knocked up some bacon and eggs in the Van but I'm getting lazy.
Ammoudia was pretty (and different) from many of the coastal villages/towns seen so far but it was also a bit of a disappointment. Very little  was open (I'm sure it would be different in the summer) and after an hour or so of checking the place out I moved on. I didn't even stop for a coffee.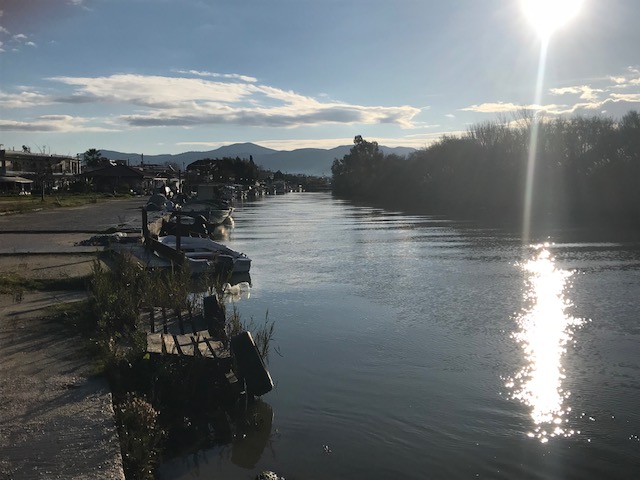 The fishing boats in Ammoudia are moored on the Acheron River as opposed to in the bay…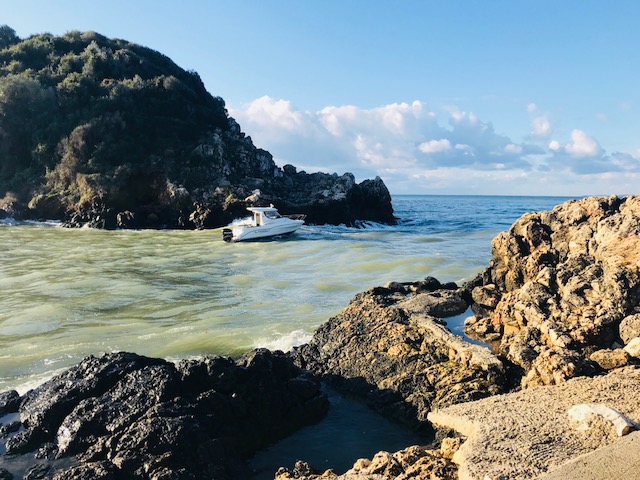 … and they sail (or motor) out of the Acheron into the Aegean…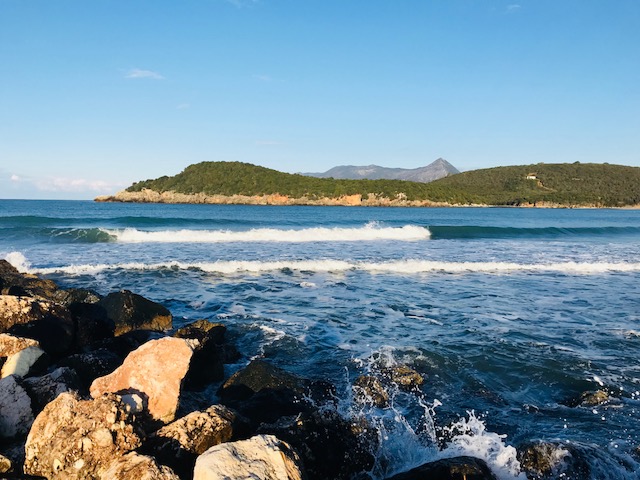 … not that there is anything wrong with the beach
I don't know what caused me to pull off the coastal road into the village of Lygia but I'm so glad I did. Lygia is in the middle of nowhere and aside from a small harbour (there's only room for a handful of fishing boats) and a small taverna, there is absolutely nothing else.
I checked it out with a couple of locals and they said it would be in order to park the Van on the quay while I had my breakfast in the local taverna. I'm still there 12 hours later and I'm staying overnight. The locals are happy for me to stay on the quay as long as I want to.
Breakfast wasn't brilliant (the taverna, Skaloma, only had the one egg and they apologised for that) but the setting and the friendly reception from the owner of the taverna (Ikis, he's called) was second to none. He asked if I would be staying for dinner and, after explaining that they only do fish, enquired as to my preferences. I had to choose 2, preferably 3, options as my choice would influence where and how his man would fish. Promising or what?!? Well, that night (this evening) I got my first choice – a local sole – served with a Greek Salad and two half litre carafes of the local dry white wine. This place is simply not real. I love it.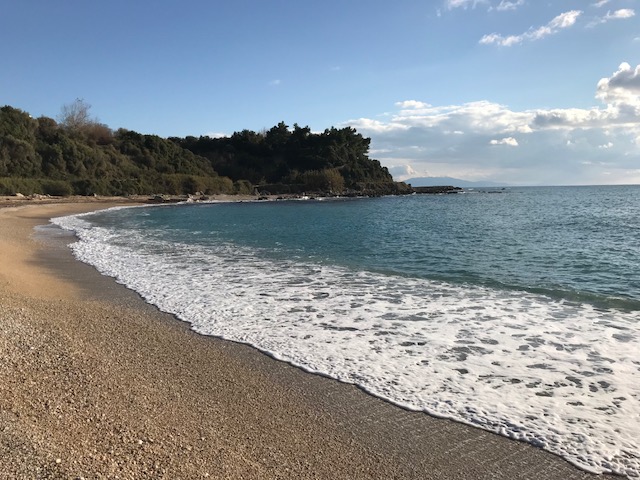 One of the first views I saw of the beach at Lygia…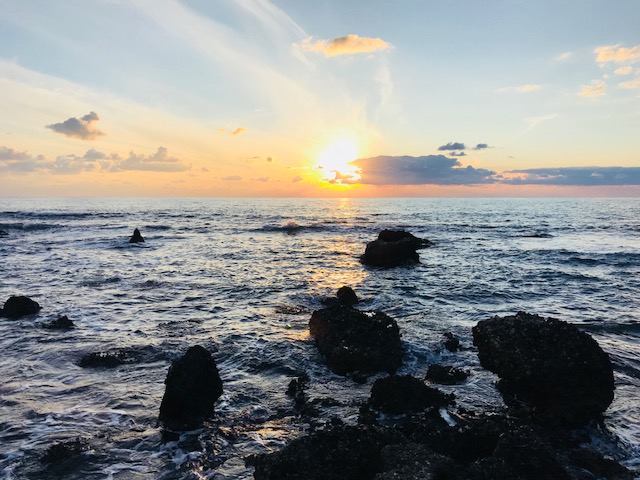 …and a later view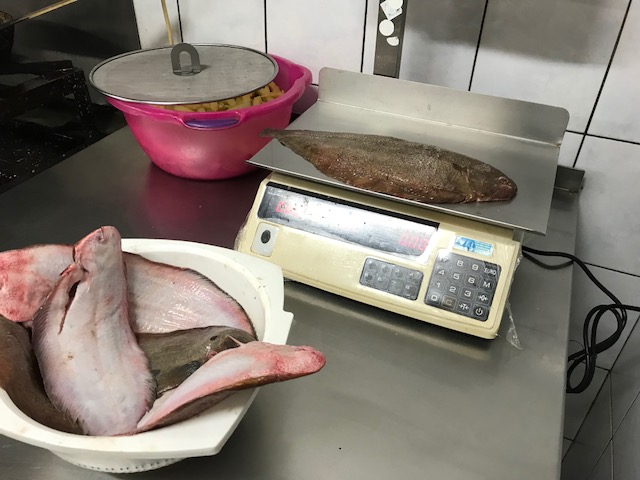 As for the food, it was my first choice and it was outstanding. Which one do you want? That one, please!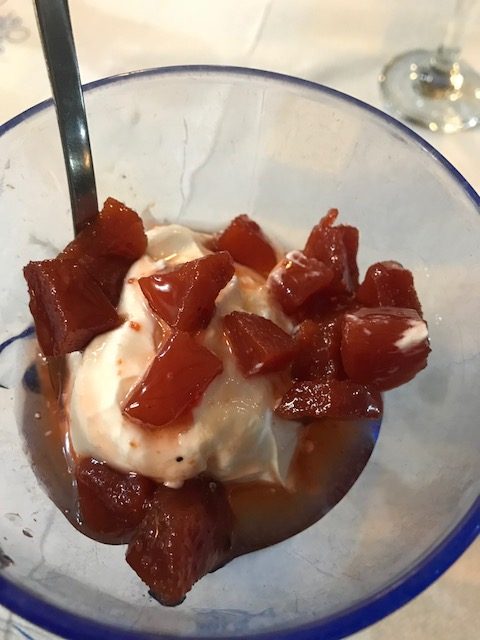 I don't know what the (complementary) dessert was but while I have eaten most fruits in my lifetime I have never eaten this one (served with a cold yoghurt). In it's natural state it is a white wine colour and very bitter but it was served having been boiled with sugar. Nice
Don't ask what my plans are for tomorrow.