Leaving L'Estartit very early by our standards we set off further down the Catalonian coast for Cambril pausing at Tarragona on the way.
Much of our time in Tarragona was walking to, from and along the lively, wide, tree lined Rambla Nova (the city's main street) where we also sat and enjoyed some of the local beer and tapas. We saw a few of the city's sites during our short sojourn but missed so much more. You need a good two days at least to do the place justice.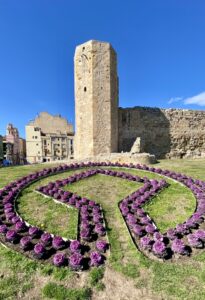 Walking alongside one of Tarragona's fine beaches (the Playa del Milagro) to the Rambla Nova, we passed the remarkably intact remains of an ancient Roman Amphitheatre built during the reign of the Emperor Augustus in 2 AD. Augustus wintered in Tarragona, or Tarraco as it was then known, after his Cantabrian campaign. The amphitheatre could accommodate more than 14,000 spectators and in 259 AD was the scene of the martyrdom of Bishop Fructuosus and his two deacons. How on earth any one person, let alone 14,000, could enjoy such a spectacle is beyond me but the amphitheatre is just one of many Roman ruins in the city which, collectively, have caused Tarragona to be designated a World Heritage Site by UNESCO.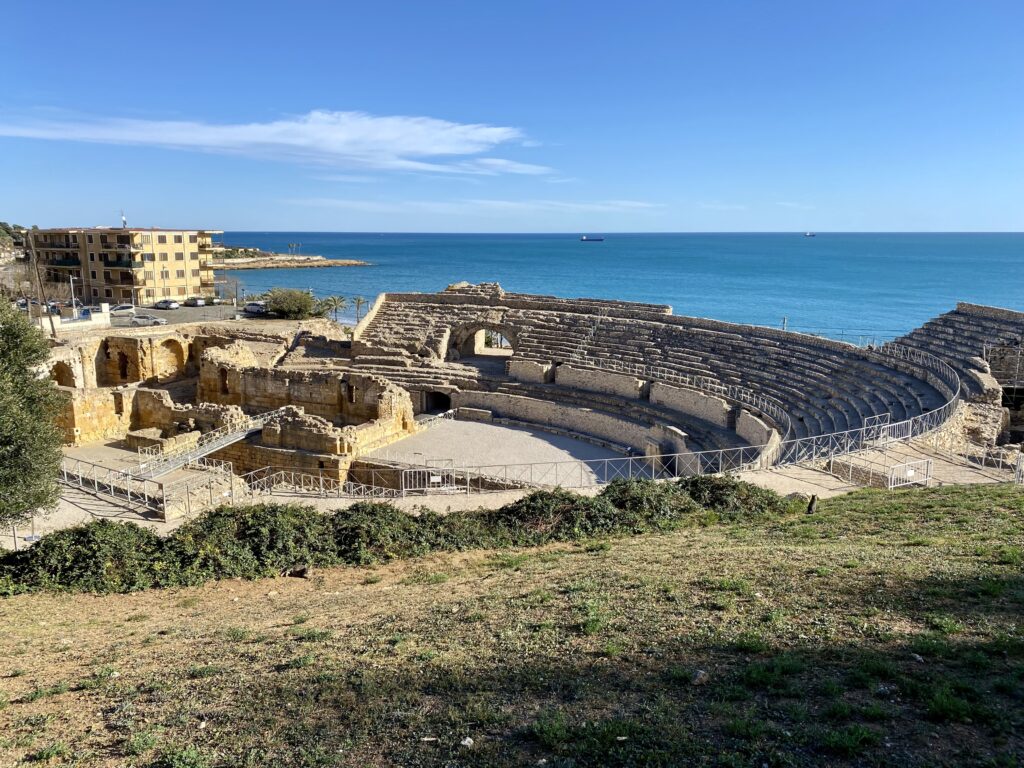 Tarragona's 15 kilometre coastline comprises a number of beautiful beaches and the Playa del Milagro with it's wide sandy shore is one of the most popular. One of the best views of the beach and it's palm fringed promenade is from the Balcon del Mediterraneo which is to be found at the eastern end of the Rambla Nova.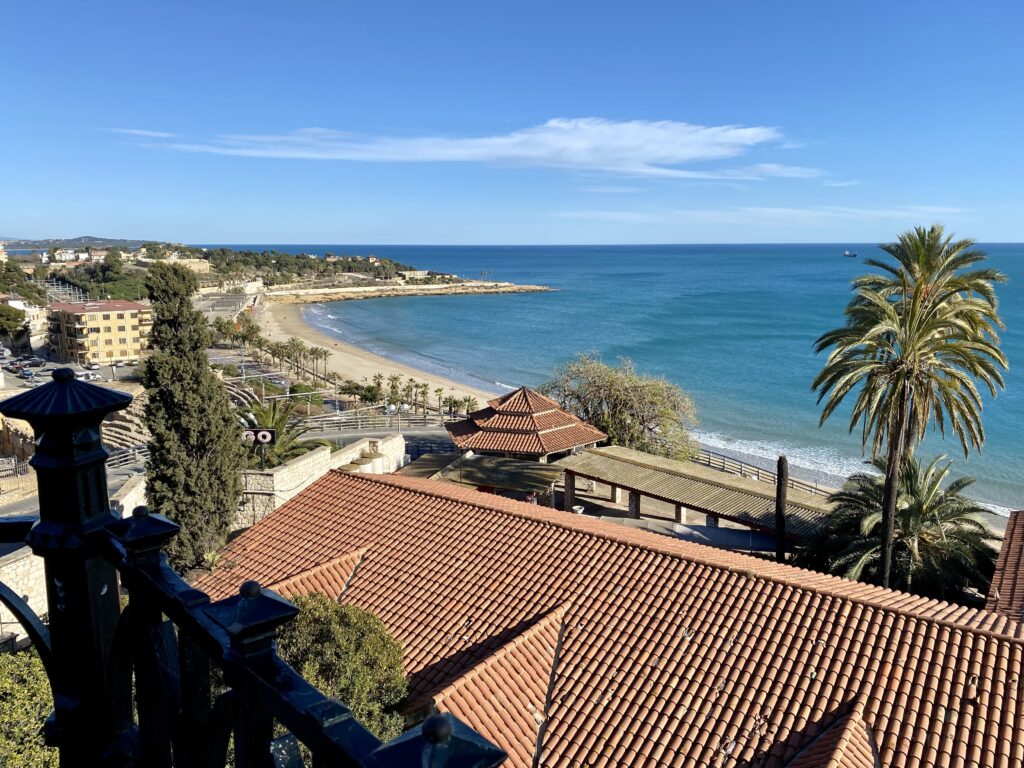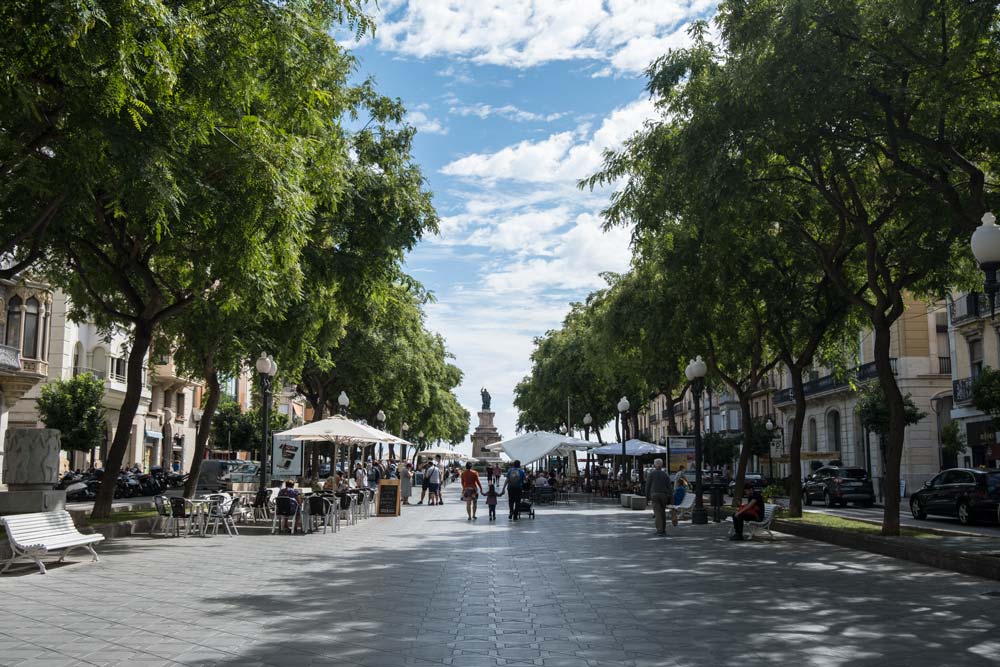 There are some interesting statues dotted across Tarragona. One in particular on the Rambla Nova caught my attention. It sits towards the western end of the avenue and is entitled "Castells of Tarragona".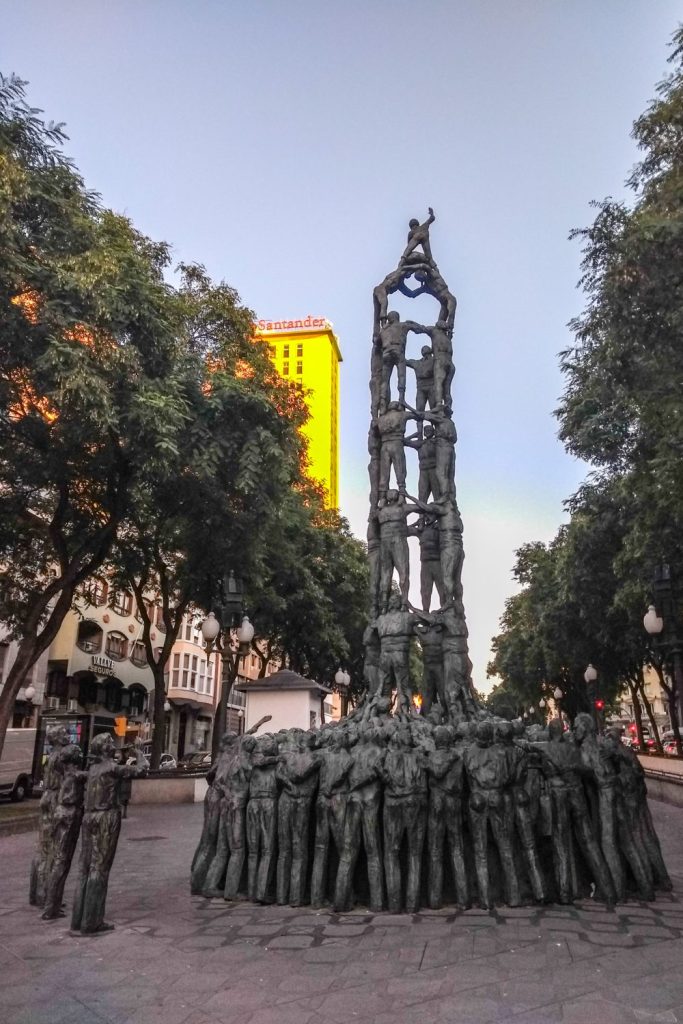 The forming of the Castells (Human Towers) is believed to have started early in the 18th century in or around Tarragona and it has since spread throughout Catalonia. Indeed, an annual competition is now held in Tarragona every summer with teams known as 'colles' descending on the city from all over Catalonia to compete in building the tallest and most complex towers made only of human beings of all ages and sizes standing on top of each other. As many as 500 people have been known to form a colle and it is not unusual for the towers to reach ten tiers. The concept has attracted so much interest that UNESCO has declared the Castells a "Masterpiece of the Oral and Intangible Heritage of Humanity".
As was mentioned beforehand, this was a brief stop in Tarragona. There is a great deal more to see in the city (principal among them being the Roman Forum and the magnificent 12th century Cathedral of Santa Maria) but we had to move on – our dogs were due to see a vet in Cambril.